How to Contact Riot Games Customer Support Without Waiting on Hold
Riot Games is the 140th most popular video game website with a 1.24-star rating, suggesting that some of its customers may be dissatisfied with its services. Customers who express dissatisfaction with Riot Games typically highlight their concerns mainly to the customer support.
While their gaming products continue to be fantastic, their can be discouraging. However, with DoNotPay, you can continue playing their games while we contact Riot customer service on your behalf.
How to Contact Riot Games Customer Support
Regrettably, there is only one channel to contact Riot customer service - their support desk. Riot does not have any contact information, live chat, Facebook, or Twitter account.
To , you must first submit a support ticket to their support desk.
The following are some of the queries that Riot customers often contact support for:
Suspension, restriction, or ban.
Premium currency billing, payment, or refunds.
Reporting a player.
In-game questions or issues.
Refunds for in-game purchases.
How to recover their account.
Technology-related issues such as trouble installing, patching, slowness, or crashes.
How to change their username.
How to manage or delete their account.
How to Submit a Ticket on Riot Games
If you're experiencing difficulties with one of Riot's games, visit Riot's support page. The procedure of creating a support request is quite long and it involves the following.
Visit the Riot Support website.
Choose your current game, e.g., Valorant, League of Legends.
Choose among the categories available which one solves your issue.
If you cannot resolve your issue directly through the website, you must create a support ticket manually.
Here is direct support to Riot's games or requests page:
How to Manually Submit a Ticket:
Here are the steps on how to submit a ticket on your own.
Scroll to the bottom of the help page and click "Can't find what you're looking for?" and select "Submit A Ticket."
Choose the request type that best describes your problem from the drop-down menu.
If you are not logged in, the message "You must be logged in to submit this type of ticket" will appear. If you are already logged in, skip stepping 8.
To log in, Click Sign-in and key in your Riot account details.
If you hadn't previously verified your Riot account's email address, you would receive an email. If you do not see the email in your inbox, check your spam folder since this email is sent from a Do Not Reply sender.
Click the link to verify your email address.
Enter the subject.
Determine the Subject of Your Inquiry.
Once you verify successfully, complete the description box with any other information that may assist you in resolving your issue.
Include any supporting images or papers in the attachments box.
Click Submit and you are done.
Once you submit the request successfully, patiently wait for a response from the Riot customer support. Riot expressly advises against swamping the support personnel with more requests since your original request will be processed regardless of the conditions.
Customer service at Riot often responds within 24 hours. However, due to the increased quantity of tickets being submitted, their response may be slightly prolonged.
As you can see, this is a time-consuming process. It gets even more frustrating since mail communication does not convey the message as efficiently as verbal communication. The majority of gamers just want to enjoy their game without any unnecessary formalities. What if I told you that you are not compelled to do any of this? Well, contacting Riot Customer Support can be a walk in the park when you allow us to do it on your behalf.
How to Use DoNotPay to Contact Riot Customer Support
Instead of using the above long procedure, DoNotPay can get all these done in an easy four-step process. Take a look:
1. Open your web browser and sign up for DoNotPay.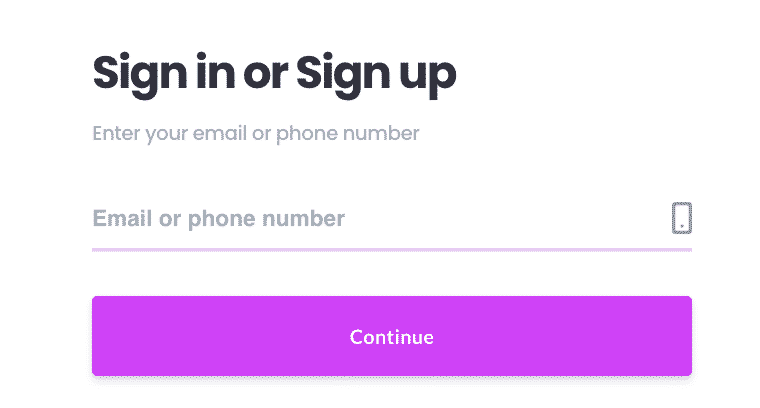 2. Type in Skip Waiting on Hold and select the product.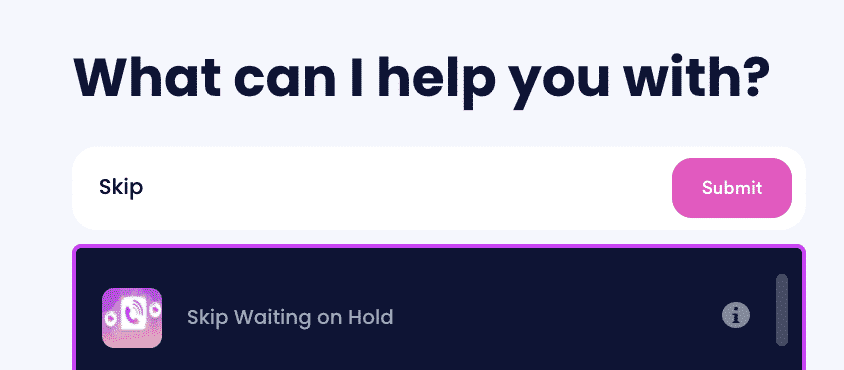 3. Search for the company you'd like to call.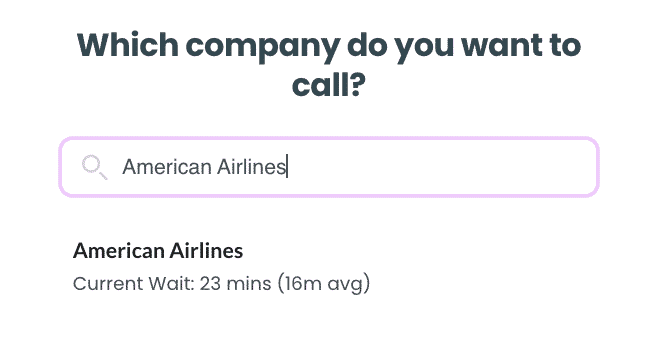 4. Click on the name of the company and have us do the work for you.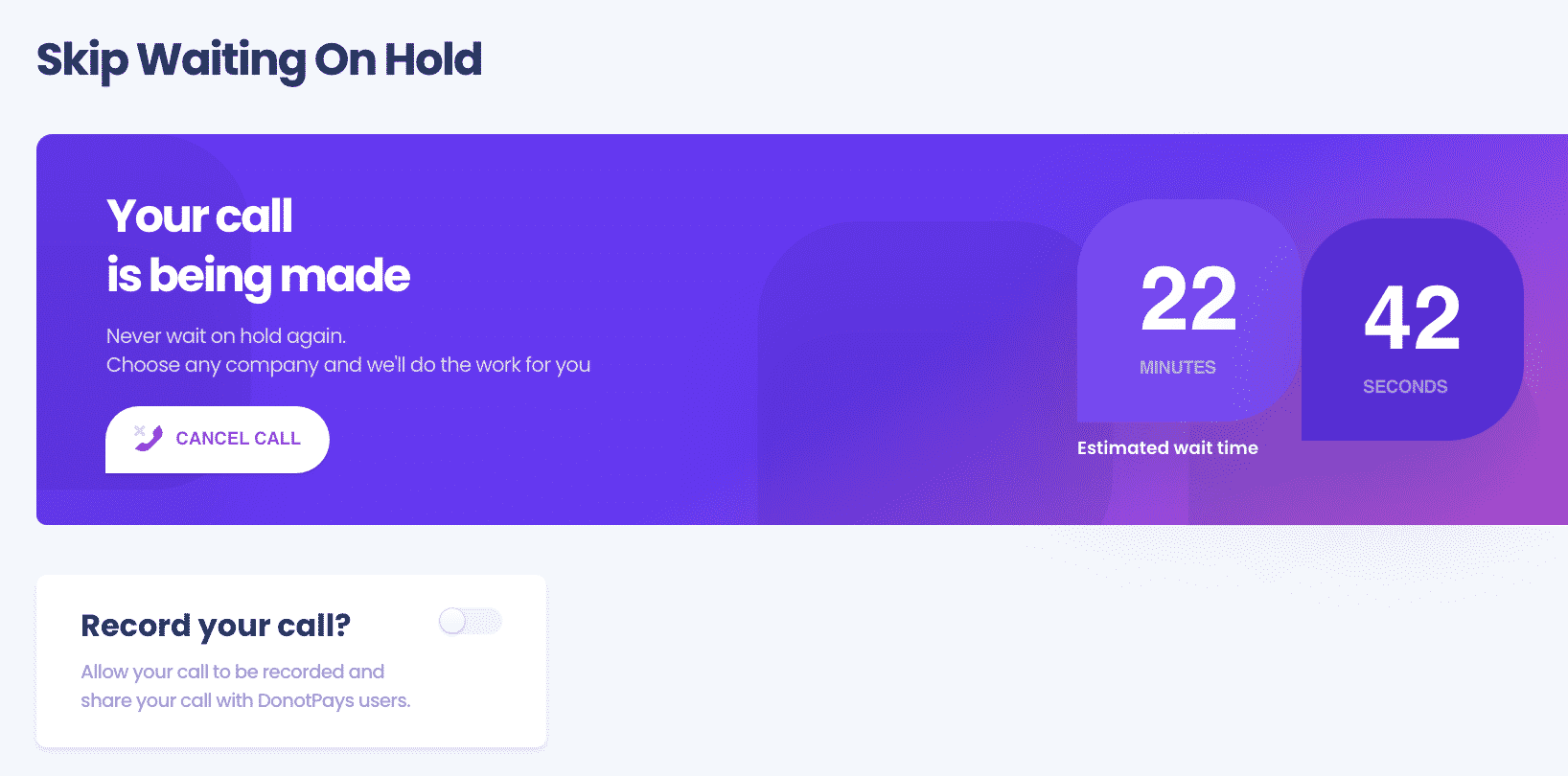 As you can see, DoNotPay is extremely simple to use and will take only a few minutes to complete. You should not go through that lengthy process; instead, you can sit back and let us handle everything for you.
Why Use DoNotPay to Contact Riot Customer Service
Using DoNotPay comes with additional benefits such as:
DoNotPay is dependable - You may entrust us with all of your Riot issues, and we will ensure that you receive assistance as quickly as possible.
DoNotPay is fast - We work diligently but still maintain speed to ensure you get timely responses from Riot.
DoNotPay is convenient - This long process can be very time-consuming, but if you incorporate us in your ticket submission, you don't have to experience the inconvenience.
Additionally, you can rely on us to contact any other firm other than Riot, such as:
Focus on sharpening your gaming skills and leave the boring stuff to us. Reach out to us today.