Pleo Virtual Card: Pros & Cons

When it comes to getting free trials on platforms, you need one thing - a credit card. Even though getting a credit card is a no-brainer, using it everywhere is real stress. You can't use it on every site as it can harm your privacy and finances. Your credit card details can be compromised if the site gets hacked.
Pleo virtual card is an online card used for commercial purposes. The commercial credit Mastercard works similarly to the physical cards available. One difference between virtual and real credit cards is that the former is used online only. However, you can get the , but you can't guarantee its safety.
This is why it's important to choose a safe and secure solution. DoNotPay offers a free trial virtual credit card with high-end safety. You don't have to worry about safety once you've got the DoNotPay card. Can't decide? Check out the article to know more about Pleo and DoNotPay virtual credit cards!
Are Pleo Virtual Cards Free or Paid? 
Pleo offers both free and paid virtual cards for users. If you wish to use the virtual credit for free, you can choose the free version. On the other hand, if you opt for the paid version, your monthly amount will be deducted. The amount deducted is automatic, so be sure you unsubscribe to avoid financial loss. Let's check out the  plans you can get!
Plan
Description
Inclusions
Free Plan
A great option for five users who wish to choose smart cards.
Some of the features included in the free plan of Pleo virtual card include:

Automatic account assignment
Accounting integrations
Automatic email receipt finder
GooglePay & Apple Pay
External bookkeeper access
Pleo cards available for your team

Team Plan
It is a smart card solution for small companies or teams. You have to pay £9.99 for one user per month. This plan will help you to get all the free plan features plus some more.
The extra features that come with the team plan include:

Individual spending limits
Analytics
Onboarding assistance
Manage ad well as pay invoices
Cash expenses, per-diem and mileage
Employee reimbursement
Team budget

Business Plan
To avail of the benefits of a business plan, you need to pay £1,999.
This plan includes all the perks of the team along with some extra.

Unlimited users
Personalized onboarding
Customer success manager
Business travel insurance (you have to pay some extra cost)
You can analyze your needs, and you can choose the one for you. Be sure you check out the features thoroughly before you invest your money.
How Does Pleo Virtual Cards Work for You? 
Virtual cards are accessible electronically and can help you make your expenses smart. To use the Pleo virtual card, you need to:
Log in on your desktop, or you can try the Pleo app
Select the card along with the plan you wish to choose
Enter the passcode to see the further details
Let's have a look at how the Pleo virtual card works to make payment.
Buy something for which you wish to make payment with Pleo. Use the card, and immediately you will receive a notification.
Add your receipt and other details to the application.
Then, you can make your payment from the Pleo account. Your money will be deducted from the account.
Even though it is considered safe, it comes with a few hassles too. It comes with a few disadvantages too as it can be expensive in many cases.
Is There Any Other Alternative for a Pleo Virtual Card? 

The DoNotPay virtual credit card is a great alternative and one of the best choices. It is a platform that helps you to start a free trial without revealing bank info. You won't be charged for any service you aren't using. To try the DoNotPay virtual credit card, all you need is to follow a few steps.
Use the platform using any of your favorite web browsers
The app will automatically generate a random credit number and email address
You can use the DoNotPay card to get approved on free trials
And you're done! You can enjoy the free trials and other services with the card.
The best part about DoNotPay virtual card is that it is quick, safe, and reliable. You don't have to break the bank to try the services of DoNotPay. Moreover, with DoNotPay, you don't have to bother yourself with the cancellation process. Remember, though, that yYou can't use the app for online purchases.
Why the DoNotPay Virtual Credit Card Is Preferred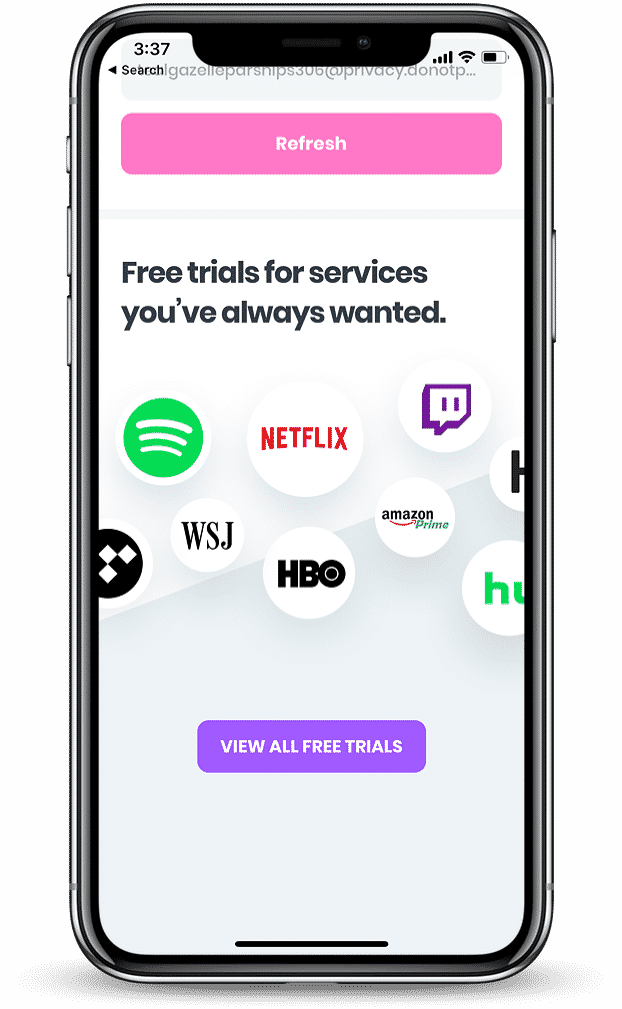 Take a look at the perks of using a DoNotPay virtual credit card:
Protect your information and privacy
You won't be charged a single penny from your account
Your real credit card details or bank details won't be compromised
All your finances will be safe in your bank
What are you waiting for? Sign up today!