How to Get Photoshop Elements Free Trials With a Virtual Credit Card

Photoshop is a professional photo editing and digital art platform that has been at the top of the market for literal decades. Preferred by professional artists and businesses, the price for a photoshop license is pretty steep. Photoshop Elements, however, is a simplified version of the same powerful app designed for photographers and artists who don't need the full suite but still want high-quality image editing software.
Photoshop Elements is more affordable, with a single lifetime purchase of $100 per license. Before you spend $100 on new software, you probably want to try it out first. A  is exactly what you need. Let's dive into what it is and how to get it.
Does Photoshop Elements Offer a Free Trial?
Yes! Photoshop offers a great free trial deal for their Photoshop Elements product. From the branding, it's clear that Photoshop Elements was designed with a younger audience of creators in mind. With so many teenagers and young adults exploring digital artwork today, Photoshop has clearly honed a more affordable and easier-to-use version of their signature software.
The Photoshop Elements free trial lasts for 30 days of exploration. Here are some things you should know about the free trial:
All you have to do is download and install the program to get started.
The download itself comes preloaded with the free trial.
It will only require you to log in after 30 days have passed.
It has the same functionality as the normal Photoshop Elements program.
How Can I Get a Photoshop Elements Free Trial?
Navigate to the Photoshop Elements free trial page.
Click "Get Started."
Log on to Adobe or register a new account.
Select your operating system
Select your language.
Click "Download now."
Getting  is very easy to do. All you need to do is head over to the free trial page and follow the prompts from the blue "Get started" button(s) to the download. You'll need to have an Adobe account, so be prepared to log in or make a new account on the spot. You will then indicate your OS and language and initiate the download.
Install Photoshop Elements and get started. Since the free trial is built-in, you don't have to worry about payment credentials or logging into the platform until after the free trial is complete.
Does the Photoshop Elements Free Trial Automatically Renew Into a Paid Subscription?
No, Photoshop Elements is not a subscription-based piece of software. This may come as a surprise if you are familiar with Photoshops' notoriously expensive subscription. You do need an Adobe account to download it, but you do not need any subscriptions or pre-entered payment information to start your free trial.
The free trial does not default into a subscription payment because Photoshop Elements is a one-time license purchase.
Avoid Automatic Renewal With DoNotPay Virtual Credit Card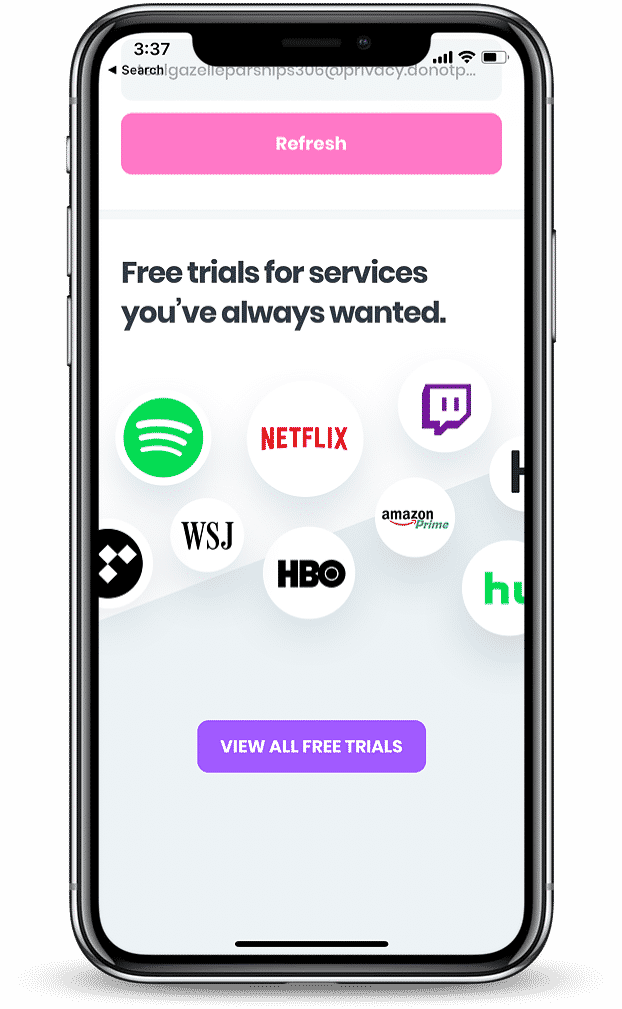 Photoshop Elements may be a one-time purchase, but Adobe is notorious for high-priced license subscriptions and rollover free trials.
Want to sign up for an Adobe free trial without hundreds of dollars of subscription fees on the other side? A virtual credit card can do just that for you. Here's how it works:
DoNotPay will generate a random string of numbers that simulates a credit card entry.
You can then use this instead of a personal payment card when signing up for free trials.
When the free trial expires, and you would normally be charged, the dummy card stops that charge in its tracks.
You can gracefully close any number of free trials with our free virtual credit cards.
DoNotPay can also help you resolve existing problems with your Adobe account or finances. Need to quickly cancel an Adobe free trial before it becomes expensive? We've got you covered. Need to refund an Adobe product? We'll push through the red tape on your behalf. We can even expedite customer service calls for more complex issues.
DoNotPay has lots of solutions related to Adobe products. Here are some defensive strategies and solutions for many Adobe-related problems:
How Much Does Photoshop Elements Cost After the Trial?
After the 30-day free trial ends, Photoshop Elements will ask you to log in or enter your license before you can continue to use the program. However, it's your choice whether to buy the license. Photoshop Elements licenses are $100 each, but the cost is not charged automatically. It's your choice whether or not to buy the software for long-term use.
What Else Can DoNotPay Do to Help You Out?

The Photoshop Elements free trial may take care of itself, but for everything else, you can find assistance with DoNotPay. Our services run the gamut from account management to college scholarships and everything in between. What else can we do for you today, this month, or this year to make your life easier? Here are just a few of our many services to choose from.
 for DoNotPay to try out our virtual credit card and much more.