How to Cancel Your Opodo Prime Membership Effortlessly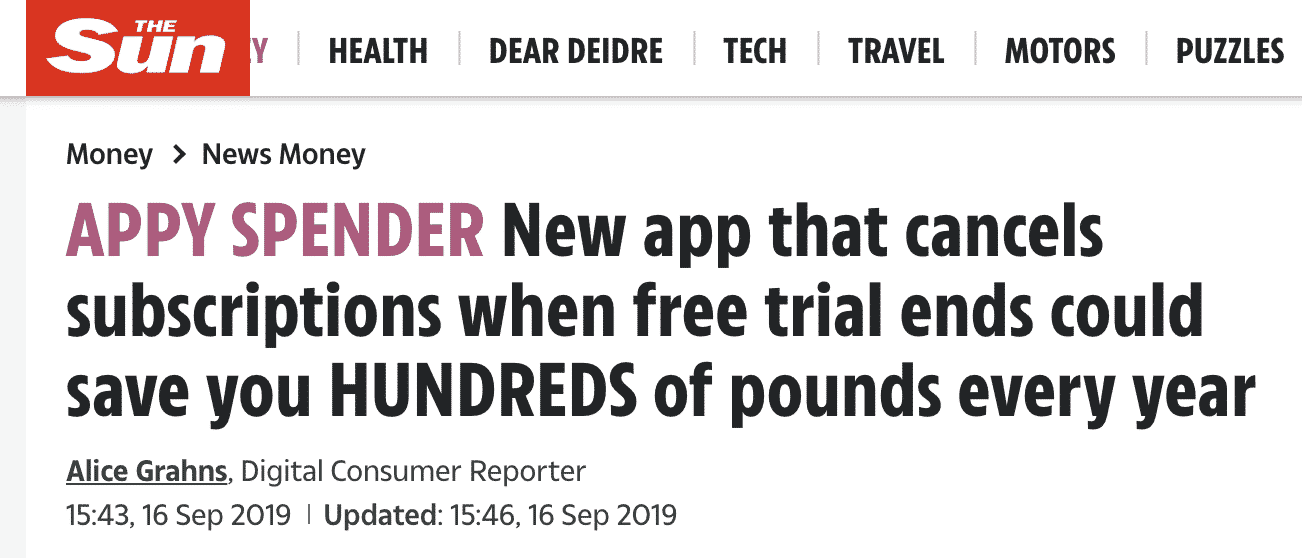 Opodo Prime is a yearly membership programme that provides savings on flights, hotels, and car rentals. So far, over 1 million individuals have joined up for an Opodo Prime subscription.
Using Opodo Prime services may have seemed like a wonderful idea until you saw how much the service charged you.
Cancelling a membership service that you no longer require has never been easier. This post will show you how to cancel your Opodo Prime subscription on your own. You will also understand how to via DoNotPay, saving you the hassle.
What Are Opodo Prime's Cancellation Policies?
You have the option of subscription at any moment. Before cancelling subscriptions, there are several factors you'll need to do and understand.
If you subscribe to a plan and do not cancel it manually as you did when you subscribed, the subscription will renew automatically since you granted authorization.
When you sign up for a trial period and then cancel, you risk losing all trial data.
Remember to cancel a subscription manually 24 hours before the trial period expires.
How Can You Cancel Opodo Prime Subscription on Your Own?
Cancelling your Opodo Prime subscription involves dealing with the company's customer support, which takes a little more time and patience. You have the following options:
Contact Opodo Prime customer support.
Cancel your subscription by going to the company's website.
Cancelling Opodo Prime Subscription Services By Phone
One way to cancel Opodo Prime is by calling customer support to request that your membership be terminated. You will have to give them your account information. Don't forget to request confirmation of your request in the form of a confirmation number or an email.
Cancel Opodo Subscription on Your iPhone or iPad
To begin, open the Settings app and tap on your username.
Then, select the "Subscriptions" option.
Then, select your Apple ID. View your Apple ID, sign in, and scroll down to the "Subscriptions" option.
Then, touch on the Opodo (subscription) you wish to evaluate.
Now, press the Cancel button.
Cancel Your Opodo Prime Membership Through Their Website
To unsubscribe, log in into Opodo Prime's website. If you find yourself in such a situation, here are some general actions to take:
Visit their website.
Go to "My Prime Account" and sign in.
Select the "Profile" tab.
Select the "Cancel my Prime subscription" option.
Complete the process as directed.
After you cancel your Opodo subscription, any subsequent subscriptions will be revoked and will not be renewed.
Opodo Prime Contact Information
Website
https://www.opodo.com/prime/
Phone Number
800 0330 5207
Support Page
Customer Service
Does Opodo Prime Charge Any Cancellation Fees?
Your Opodo Prime plan features a 30-day free trial. You can cancel at any moment within the first 30 days and will not be charged.
Are You Looking for Opodo Prime Alternatives?
Even if you cancel your Opodo Prime subscription, you may still book low-cost hotels and flights. Several firms are effectively doing the same thing. Here are some alternatives to consider:
Cancel Your Opodo Prime Subscription Easily With DoNotPay's Help
Cancelling a service, such as Opodo Prime, might be problematic. DoNotPay saves you the trouble of contacting customer service to cancel. The best feature of our service is that the cancelling procedure is straightforward. You can in minutes by following a few simple steps.
Here's how you use DoNotPay to cancel:
Log in to DoNotPay and search for the Manage Subscriptions product.
Enter the name of the subscription service you'd want to cancel.
Enter your account information, such as your email address and username.
DoNotPay will cancel your Opodo Prime membership on your behalf and contact you once it has been completed.
What Other Subscriptions Can DoNotPay Help Me Cancel?
When it comes to cancelling subscriptions, DoNotPay is the way to go. Now that you understand how to cancel Opodo Prime, you can look into the other options DoNotPay has to offer. Aside from cancelling Sky and BT Sport, you may utilise our app to cancel Xbox Live or Planet Fitness. DoNotPay can cancel a variety of additional related services on your behalf, including:
What Else Can DoNotPay Do?
DoNotPay can assist you with cancelling any service to which you are subscribed. We will also assist you with other routine everyday tasks. Here's a rundown of more tasks we'll make easier for you:
Get in touch with DoNotPay today. Let DoNotPay be your go-to consumer source for any questions you have.