Cancelling Ocado Smart Pass Subscriptions Has Never Been Easier
Have you had any issues while cancelling your Ocado Smart Pass Subscription? You could be noticing a slow and inconvenient process that leaves you frustrated. Worry no more, as the guide below presents in detail an easy and hassle-free way to cancel your Ocado Smart pass subscription. Emailing Ocado support could take more time because of the bulk of customers queuing to be assisted.
Ocado Smart pass subscription cancellation is available if you wish to terminate your membership. You can cancel your subscription by writing to support via the 'contact us' form. However, this process can take much time because of many requests. In addition, some clients may lack the knowledge of how to unsubscribe from the service.
Fortunately, DoNotPay has a 'Manage Subscription' product that can help you with ease. It eliminates all the hassles you undergo while unsubscribing from the platform. DoNotPay is reliable and user-friendly hence highly recommended.
How to Cancel Ocado Smart Pass Subscription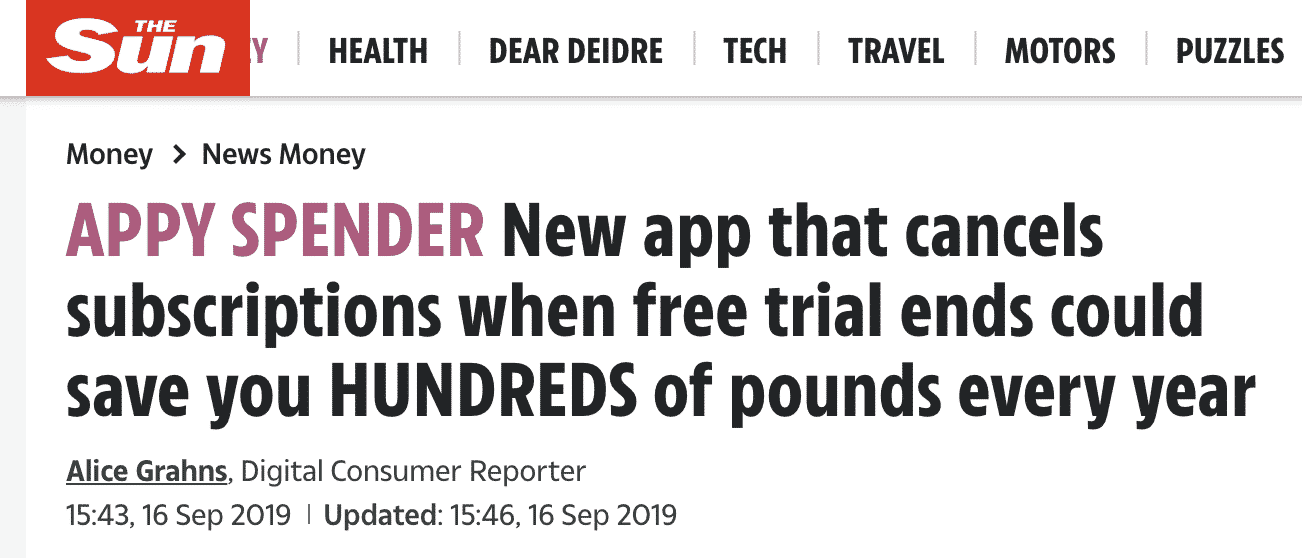 You can cancel your subscription by reaching out to Ocado via its contact us form. Ocado will prioritize your request and address it in due time. When unsubscribing from Ocado smart pass, select your reason for contacting Ocado, then click on Smart Pass. State you would like to cancel your smart pass from the menu. You can leave your feedback to help Ocado improve its services.
Different Ways to Cancel Your Ocado Smart Pass Subscription
| | |
| --- | --- |
| Email: | You can send a detailed email to Ocado explaining your intention, and the company will reserve your request. Remember to mention why you are unsubscribing, as doing so increases your chances of getting your refunds. |
| Call: | You can call Ocado customer care and speak with their agents to hasten your cancellation process. |
Potential Problems When Cancelling Ocado Smart Pass Subscription
The challenges that you may encounter while opting out of the Ocado Smart Pass subscription include:
Ocado's support may reach out with other offers instead of finishing on your cancellation
It may take several days before Ocado's support act on your request due to numerous requests
You might be prompted to call Ocado's customer care to raise your concern.
Cancelling Ocado Smart Pass Subscription by Yourself
Undertaking the subscription cancellation process by yourself is frustrating. Ocado has made the process challenging to discourage its customers from unsubscribing. As a result, you will likely face challenges reaching customer care or undergo lengthy procedures to unsubscribe from the service. The procedures are time-consuming and irritating, especially if you lack the knowledge to undertake them. Fortunately, you can contact a third-party cancellation service provider like DoNotPay to handle the process for you.
Cancelling Your Ocado Smart Pass Subscription Using DoNotPay
DoNotPay is your perfect fix for cancelling subscriptions, especially when your financial information is at stake. Cancelling your Ocado Smart Pass Subscription helps you to save money by preventing further deductions from your credit cards.
DoNotPay is your easy way out of Ocado Smart Pass Membership. DoNotPay is reliable, easy, and fast, and you are guaranteed successful discontinuation from the subscription. Sign up to DoNotPay to get assistance to cancel your Ocado Smart Pass Subscription. Follow the following steps to cancel your Ocado Smart Pass subscription using DoNotPay:
Log in to DoNotPay and search for the Manage Subscriptions product.

Provide the name of the subscription service you want to cancel.

Provide your account details such as email address and username.
Once you submit the details, we'll get down to cancelling your subscriptions! We'll even manage to get a refund on your behalf. You do not need to get subscription cuts every time the companies update their billing lists.
Does DoNotPay Charge Any Cancellation Fees?
Yes. DoNotPay will charge you 27.57 sterling pounds every three months for their services. The subscription renews automatically. The charge guarantees you the utmost convenience when accessing DoNotPay products, especially cancelling subscriptions and memberships.
DoNotPay Can Also Help You to Cancel Other Subscriptions
Many organizations have digitized their services so that members can access numerous services through subscriptions. However, subscribers are forced to pay considerable amounts for the services, some of which they no longer use. Clients can cancel such subscriptions with the help of DoNotPay.
The main goal of DoNotPay is to assist people to manage their legal and social issues conveniently. It collaborates with different companies in diverse sectors to cancel unwanted subscriptions and memberships. DoNotPay can help you cancel other subscriptions such as:
The app works with almost any company, including:
What Else Can DoNotPay Do for You?
DoNotPay offers many legal and social services. Its team assures you success in all the issues it undertakes on your behalf in the United Kingdom. Some of the services include:
Open DoNotPay, and follow the instructions to cancel your Ocado Smart Pass subscription.