How to Cancel O2 Within 14 Days
If you sign up for subscriptions or services, it can sometimes save you time and money, because subscriptions and extended contracts are often cheaper than month-to-month purchases or contracts. However, there are other times when you end up paying more in fees or membership costs. Sometimes you sign up for a service and realise it is not what you anticipated. If you do not end up using the product you receive through subscription, or rarely use the service to which you subscribe, you are essentially throwing your money away. If you are wondering how to , DoNotPay will help you navigate the process.
What Is the 14 Day Cancellation Policy?
The Consumer Contracts Regulation gives you, the consumer, the right to If you signed up for your contract over the phone or online, you can use the 14 days 'cooling off' period to cancel. However, if you have made calls on the phone, you may still incur any applicable fees. It is your responsibility to read through your contract and be prepared. Have your account information readily accessible. Simply contact the company and tell them you want to exercise your rights under the Consumer Contracts Regulation. If you signed up in person, you do not have the right to request a cancellation under this regulation, but you can try anyway.
If you recently purchased a device or accessory, you can return it within 14 days of purchase for a refund. Faulty devices and accessories have a 30-day return window. If you bought the device in a store, you will need to return it to the store. If you purchased online, you will need to contact them to initiate a return.
How to Cancel Your O2 Services
If you have passed the 14-day cooling-off period, you can still cancel your contract, but you must go through their standard cancellation process.
To contract after the 14 day period, here's what you need to know:
Contact O2 by calling 202 from your phone (this is free) to give 30 days' advance notice.
You will need to pay any outstanding charges that remain on your account.
If you are using Pay As You Go, you will need to use up any credit before you leave or change services, or you will lose it.
If you are switching to another network and want to keep your number - text PAC to 65075 to receive a Porting Authorisation Code.
If you are switching to another network but do not want to keep your number - text STAC to 65075 to receive a Service Termination Authorisation Code.
If you are not switching to another network/do not want to keep your number - contact O2
Call 202 from your O2 phone
Call 0344 809 0202 from a non-O2 phone.
Your contract remains active until you switch to another provider.
You are able to change your mind during the 30-day notice period. Just contact them to have them restore your contract.
O2 Contact Information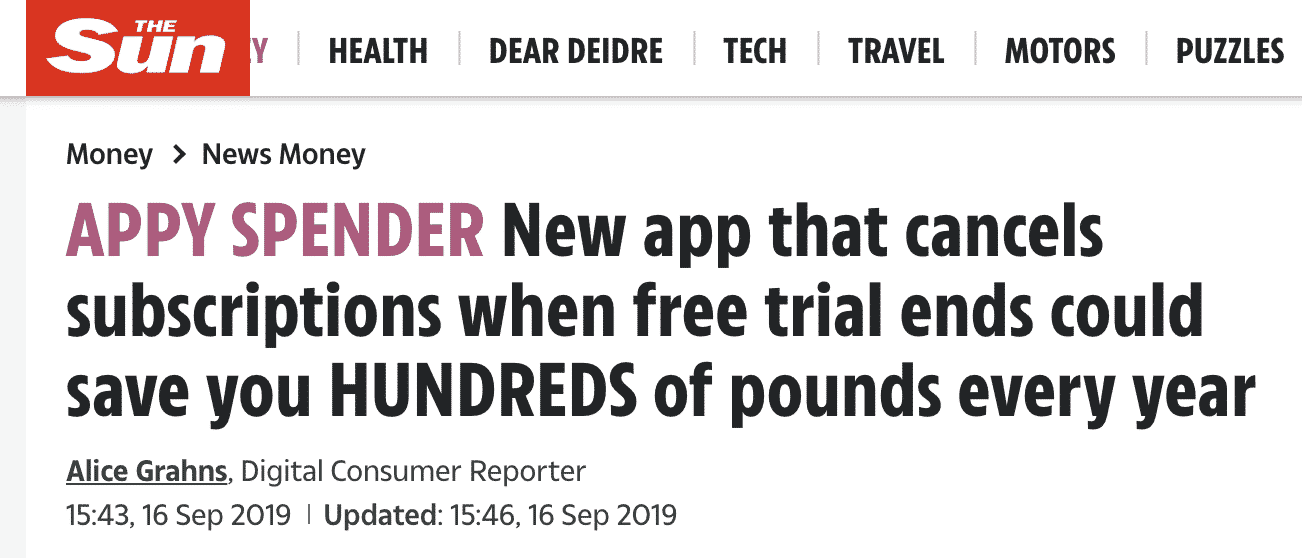 If you need to contact O2 for any reason, there are a few ways to get in touch.
Phone:
Call 202 from your O2 phone

Call 0344 809 0202 from a non-O2 or landline phone.

Live Chat:
To chat with a representative, go to the Contact Us page. Scroll to the bottom and look in the right corner for the Chat to Us Online section.

Click 'Start a live chat' for the chat to open.

Mail:
To drop them a line, you can write to:

O2 Correspondence Team

PO BOX 694

Winchester

SO23 5AP
DoNotPay Can Cancel Subscriptions and Memberships
If you have subscriptions or memberships that you need to be cancelled, DoNotPay can take care of it for you. We have experienced cancelling a variety of membership types and can save you time and hassle. Our Manage Subscriptions Service is particularly helpful if you want to cancel several because you simply give us the information and we handle the rest.
How to cancel in 3 steps:
Log in to DoNotPay and search for the Manage Subscriptions product.

Provide the name of the subscription service you want to cancel.

Provide your account details such as email address and username.
Once you submit the details, we'll work on cancelling your subscription! We will even try to get any applicable refunds on your behalf.
What Other Subscriptions Can DoNotPay Help Me Cancel?
From gym memberships to streaming services, DoNotPay can cancel nearly any type of subscription.
For example, we have experience cancelling:
What Else Can DoNotPay Do?
Cancelling subscriptions is just one of the many ways DoNotPay saves you time, stress, or money. We can also help you with:
Whatever your need, DoNotPay is here to help.