How to Get a Minecraft Server Free Trial Without Getting Charged

No matter what new games are released, the 2009 video game Minecraft remains the best-selling video game of all time. Minecraft is a sandbox video game, meaning that rather than players trying to accomplish an established goal, Minecraft gameplay primarily involves free movement and creativity in a nonstructured world.
With more than a decade of success, Mojang Studios (the game developer) has made lots of money by selling players one-time purchases to play, as well as in-game purchases.
While the one-time purchase is modest, it does not provide you with access to everything Minecraft has to offer. If you're looking to create a specific experience for you and your friends or start a small business and monetize your server experience, it will cost money.
You also need to know which server provider is the right one for your specific needs, so you don't waste money on the wrong one. However, there's a relatively simple way to access without being charged.
In this guide, we'll talk about:
Minecraft server free trial
Benefits of getting free trials
DoNotPay's virtual credit card
What Is a Minecraft Server?
Before we delve into what a Minecraft server is, it's helpful to understand what a server is. Simply put, a server is a piece of equipment or a software application used to support specific functions and share them with other programs or devices.
These other programs and devices are clients, and the relationship between a server and a client is known as the client-server model. For example, when you go on Minecraft's website, your computer is the client. It is accessing the website that is stored on a Minecraft company server.
Minecraft provides players with software (server) they can use to build their in-game worlds. Some players and businesses with both the Minecraft server software and dedicated server hardware have built their massive worlds. Other players can use their devices (clients) to access these worlds.
If you download and build a world simply for your use, you won't pay a dime. But if you want others to join you, then you'll have to pay.
How Much Does a Minecraft Server Cost?
Pricing depends on which provider you pick and the number of players you'll have on the server. For example, you may be able to purchase a server for 20 players for between $15 and $25 a month. But if more people want to join, this monthly price will increase.
Do I Need My Server to Run Minecraft Server?
If you're looking to set up a dedicated server for you and your friends, you'll want to buy a dedicated computer or server, either of which you can buy directly from a major PC manufacturer or at an electronics retailer.
Before you do, you'll want to make sure that the hardware has enough Random Access Memory (RAM) and processing power to ensure that your server can support the activities of your players 24/7.
For example, if you're looking to run a Minecraft server for yourself and a few friends (say, 5), consider purchasing dedicated hardware with an Intel Nehalem-Based or AMD K8-Based CPU at 3.4 GHz, with at least 5 GB of RAM. You'll also want around 20 GB of space.
And if you want to set up a world that's open to the Minecraft community to make money from:
In-game purchases
Server membership fees
Streaming server gameplay on Twitch or YouTube
Sponsorships
Donations from the Minecraft community
You may need to purchase several machines to run your Minecraft server in-house, which is expensive. Even if you can afford it, you may not be well-versed in server administration, maintenance, and security or have the time to handle your hardware at home.
You can also outsource your back-end hardware needs to a dedicated hosting provider. But because you'll be investing both time and money, before you do, you'll want to try out the server provider first to make sure they can support your needs.
What Are the Benefits of Getting a Free Minecraft Server Trial?
When you sign up for a free trial, you'll be able to test out the server before committing to a monthly or annual membership.
Not every server provider supports all the mods you've made/will make. Some suffer from extensive lag time, others from poor customer support. So before you start building your world, you want to test out whether the server provider you've selected is the right one.
Which Minecraft Server Providers Offer a Free Trial?
The list of Minecraft server hosting providers are fairly extensive. Many providers offer grace periods where you can get your money back if you aren't satisfied, rather than free trials. However, the following is a list of some of the more well-known Minecraft server providers that do offer free trials:
This list is not comprehensive, and you may find other server providers who also offer free trials regularly or as a short-term promotion.
How Do I Sign Up for a Free Minecraft Server Trial?
To sign up for a free trial requires you to share your name, email address, and a valid credit card with the server provider you select. If you have a limited window to select a provider or want to compare specific features simultaneously, you may want to sign up for multiple free trials at once.
However, if you do sign up for multiple free trials at once, you have to keep track of how long each free trial lasts. Otherwise, you may find yourself being charged by multiple companies after it ends.
How to Avoid Automatic Renewal of Your Free Minecraft Server Trial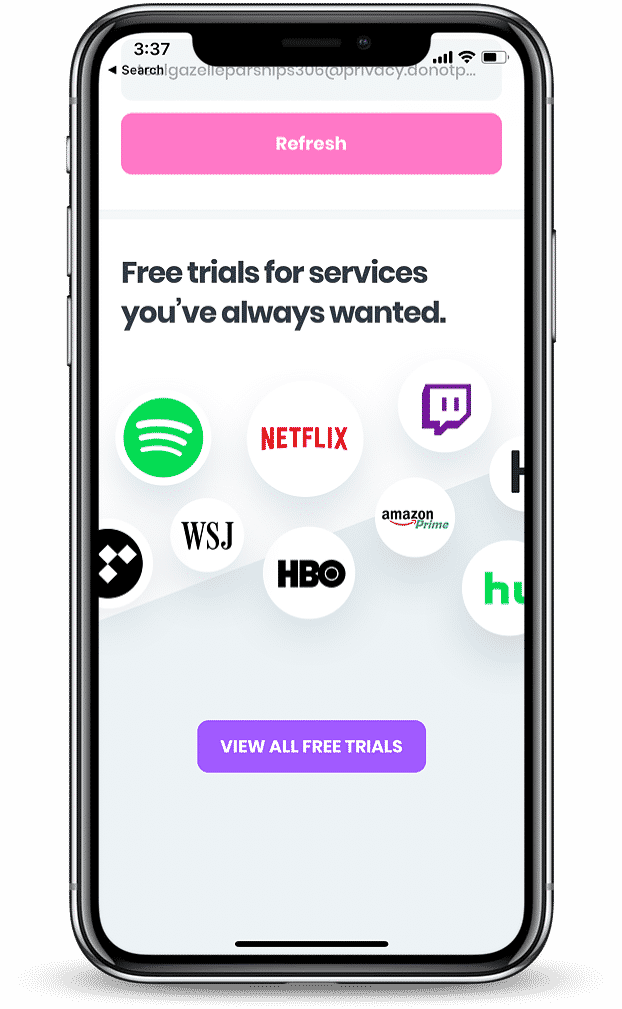 Whether it's a Minecraft server or a dating site free trial, millions of people forget to cancel their subscription before the trial ends. They end up getting charged for at least a month's worth of services that they don't want. Given the terms and conditions of the free trial, there's usually no recourse.
You can avoid paying for a Minecraft server you don't want by using DoNotPay. DoNotPay's Virtual Credit Card feature produces both credit card info and a random number that can be used to subscribe for free trials to any company.
You won't be charged because the company won't have your credit card info. You can evaluate the different Minecraft providers easily without worrying about having to quickly cancel each trial before it ends.
Why It's Easier to Use DoNotPay for a Free Minecraft Server Trial
When you sign up for a free Minecraft server trial using DoNotPay's free virtual credit card, you can sign up for free trials at multiple companies at once. Doing so will help you evaluate your different options side-by-side and help you make the right choice.
When you sign up for these trials without DoNotPay, you'll have to keep careful track of when each trial began and ends. Otherwise, you'll find yourself with a range of charges on your card for services you don't want.
What Else Can DoNotPay Do?
DoNotPay can also help you with the following Minecraft inquiries:
DoNotPay's services aren't limited to getting free Minecraft server trials. You can use DoNotPay for a wide range of things, including:
Of course, it can also help you get free trials. So if you're looking to set up a Minecraft server for use by your friends or the greater Minecraft community and need dedicated hosting support, use DoNotPay to sign up and avoid recurring charges today.