Get Your Lightroom Free Trial—No Credit Card Info Required
Lightroom is Adobe's popular software for photo editing. With it, you can view, organize, import, save, edit, tag, and share a great number of digital images. The edits you make with it are non-destructive as opposed to the ones done in Photoshop.
Lightroom is popular among professional photographers and enthusiastic social media users due to its wider range of editing possibilities, compared to usual in-built camera filters.
We can make a distinction between Lightroom Classic and Lightroom CC. The differences are slight, but notable:
Lightroom Classic

—it's designed for desktop-focused photo editing. This means that the photos you edit and import are saved to your computer's hard drive. This version of Lightroom isn't available on phones

Lightroom CC

—it's a cloud-based service that enables photo editing, sharing, and organization online. It is available on desktop, mobile, and tablet
Does Lightroom Have a Free Trial?
Lightroom has a free trial for new subscribers. To start a Lightroom free trial, you must first choose between one of the three available plans. Which features you'll get access to depends on your choice.
These are Lightroom plans Adobe's offering and features that go with them:
Lightroom

—a basic plan that includes Lightroom CC, Spark with premium features, Adobe Portfolio, and 1TB of cloud storage

Photography (20GB)

—a difference in this plan is that you get Lightroom Classic, Photoshop, and 20GB of cloud storage

Photography (1TB

)—this plan is the same as the previous one in all features except cloud storage—with this one, you get a whole terabyte
How Can You Get a Free Trial of Lightroom?
You can start your free trial by immediately by following these steps:
Open the

Lightroom free trial page

Click the

Try For Free

button

Find the plan you want and tap on

Start Free Trial

Enter your email address

Input your credit card info and click on another

Start Free Trial

button

This will start an automatic download

In your downloaded files, find the Lightroom setup and open it

After you've installed it, open Lightroom and sign in with your account
How Long Is the Lightroom Free Trial?
The Lightroom free trial starts the second you make an account and begin using the program. It lasts for seven days.
Are seven days enough for you to decide whether you want to pay for the software? Probably not. This is common practice with companies like Adobe—they lure you in with what seem to be great offers and hope you'll forget to cancel your subscription.
This isn't a big deal if you decide you like Lightroom and want to continue using the software in the future.
Does Lightroom Automatically Renew Into a Paid Subscription

After the seven-day trial, Adobe will automatically charge your credit card. The only way to avoid this is by canceling your subscription before the trial ends.
Adobe isn't all that bad, though, since they allow refunds if you request them within 14 days of your subscription. If you need help with requesting a refund, DoNotPay is the app for you.
Still, the safest option is to cancel Adobe Creative Cloud membership on time.
Here's how you can cancel your Adobe subscription:
Sign in to your account

Find the

Cancel

button and click on it

Enter your password and chose the reason for canceling

Tap on

Cancel my plan

button
If you need further help, contact the Adobe customer service, and if this doesn't do it for you, DoNotPay can help. With our app you can get in touch with any customer service fast and easy.
Stop the
Lightroom Adobe Automatic Renewal
With the DoNotPay Virtual Credit Card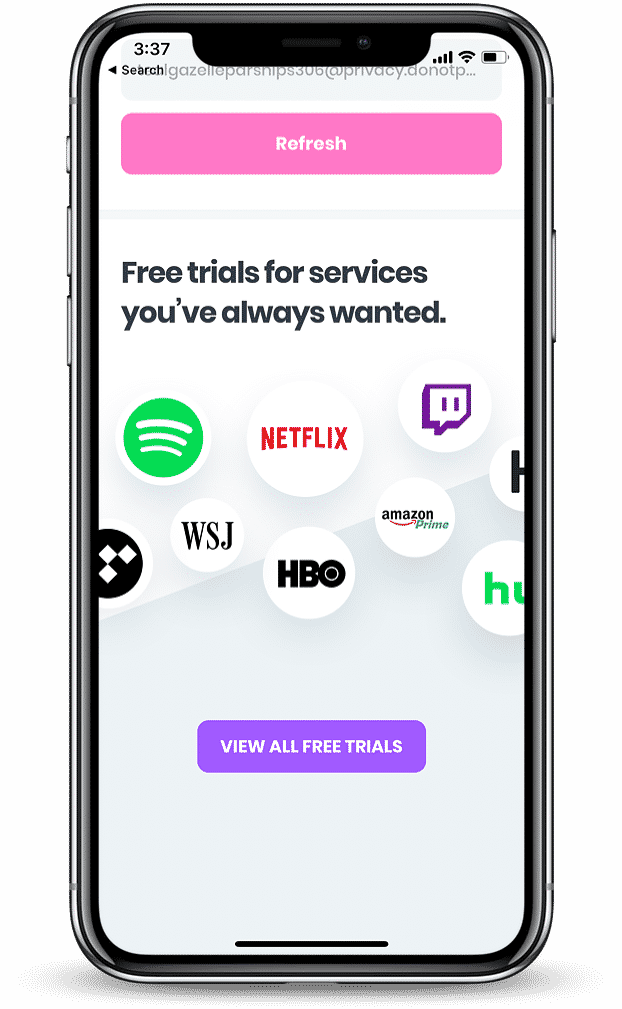 What if you never had to worry about canceling on time again? It's better to be safe than sorry. If you don't want to risk forgetting to cancel your subscription, there is a solution for you—DoNotPay's virtual credit cards. They are essentially randomly generated credit card numbers that hide your private information from vendors. They seem real, so no company will see the difference. They are not linked to your actual credit card, so there's no risk of getting charged automatically.
Find out how you can get DoNotPay's free virtual credit card through our virtual credit card generator. Get your card and start as many free trials as you like, completely risk-free. Here's how DoNotPay's credit cards work:
They generate a random, temporary credit card number

They hide your private information, by creating fake names and credit card details

They get your membership canceled for you because the company's unable to charge you
If you think this is great, wait until you hear about one more perk of DoNotPay's free virtual card. It can generate a random email address and help you protect yourself from spam mails. DoNotPay can stop spam emails for you by having the company's messages sent to this fake address.
How Much Will Adobe Lightroom Cost Me After the Free Trial?

Adobe has a wide range of offers for its customers, but they are presented on several different pages and you have to do some research to see them all. This is why we've created the table below to help you navigate their website effortlessly.
Plan & Features

Prices

CC Photography (20GB)

Photoshop

Lightroom

Lightroom Classic

Lightroom Mobile

Spark—premium features

Adobe Portfolio

20GB Cloud Storage

The annual plan paid monthly—$9.99/month

Prepaid annual plan—$199.88/year

CC Photography (1TB)

Photoshop

Lightroom

Lightroom Classic

Lightroom Mobile

Spark—premium features

Adobe Portfolio

1TB Cloud Storage

Annual plan, paid monthly—$19.99/month

Prepaid annual plan—$239.88/year

Lightroom

Lightroom

Spark—premium features

Adobe Portfolio

1TB Cloud Storage

Annual plan, paid monthly—$9.99/month

Prepaid annual plan—$119.88/year

Creative Cloud—All apps

Annual plan, paid monthly—$52.99/month

Prepaid annual plan—$599.88/year

Monthly plan—$79.49/month
According to Adobe terms of subscription, there are differences in the three Creative Cloud payment plans that don't only have to do with pricing. The difference is that:
With the annual plan, paid monthly, you get a discount, but enter into a contract with Adobe. If you cancel your subscription before the year's end, they charge you a cancellation fee

With the prepaid annual plan, you also conclude a contract with Adobe. If you decide to terminate the agreement after the 14-day period, your payment is nonrefundable and the service will continue until the contract expires

The monthly plan is the one that's different—you do NOT enter into a contract with Adobe, and you can cancel your membership at any time
Let DoNotPay Lend You a Helping Hand With Other Issues

DoNotPay can help you with many issues besides getting risk-free trials and canceling your subscriptions. If you ever get tired of big corporations having their way and hate all the time and energy-consuming bureaucracy—do not fear because DoNotPay is here. We can also help you cancel Adobe Acrobat Pro in a flash.
Our award-winning app can help you with nearly any problem in relation to legal processes, parking tickets, requesting refunds, and more. Open it in your and see how our virtual lawyer can assist you. DoNotPay helps with:
Disputing traffic tickets

Fighting speeding tickets