All You Need to Know About the Jamaican Consulate, New York
Wah Gwaan!
We brought you all the relevant information about the Jamaican Consulate in New York. As you read on, you'll find answers to some of the common questions people ask:
How do I contact the Jamaican consulate in New York?
How can I renew my Jamaican passport in New York?
How can I get a Jamaican visa in New York?
Is there a to contact the Jamaican embassy?
The Jamaican Consulate in New York
The Jamaican Consulate in New York is one of the three consulates set up by the Government of Jamaica to protect and cater to the needs of Jamaicans living in the US, Puerto Rico, and the Bermuda region. In the U.S, the consulate takes charge of all Jamaican affairs in 33 states. Here are the states the Jamaican Consulate in New York serves:
Alaska

Minnesota

Pennsylvania

Colorado

Missouri

Rhode Island

Delaware

Nebraska

Utah

Connecticut

Montana

South Dakota

Hawaii

Nevada

Vermont

Idaho

New Hampshire

West Virginia

Kansas

New Jersey

Wisconsin

Kentucky

New York

Wyoming

Maine

North Dakota

Illinois

Massachusetts

Ohio

Indiana

Michigan

Oregon

Iowa
You need to live in any of these states to contact the consulate in New York. Alternatively, you can check for other Jamaican consulates that may be assigned for the state or area you live in.
How To Contact The Jamaican Consulate in New York
The Jamaican consulate is located in the heart of New York - if you need to visit or mail the consulate, here is the address:
767 Third Avenue, New York, NY 10017
You must make an appointment for passport renewals and other consular services. If you live outside of New York, you'll need to plan your trip properly and factor in transportation and accommodation costs (for processes that require more than one day).
Here are all the ways you can contact the embassy:
Address
767 Third Avenue, New York, NY 10017
Email
cro@congenjamaica-ny.org

registry@congenjamaica-ny.org

passport@congenjamaica-ny.org

accounts@congenjamaica-ny.org

Phone
(212) 935-9000
Fax
(212) 935-7507
Office Hours
8:00 AM - 5: 00 PM

8: 00 AM - 12: 00 PM (For public visit)

Monday to Friday
Services Offered At The Jamaican Consulate New York
The consulate of Jamaica in New York offers a broad range of consular services that may require you to be physically present. Here are a few of them:
Visa Services
The consulate in New York processes 5 different types of visas for visiting Jamaica. The types include:
Student Visa
Work Visa
Tourist Visa
Spouse Visa
Permanent Residency Visa
All visas cost $20 to process and will require various documents to be filled out and presented. If you are an American citizen or you hold an American Green Card, then you do not need a visa to enter Jamaica.
Passport Services
If your passport has been lost, stolen, or expired, you can get a replacement without visiting the embassy by applying online. You'll need to upload mandatory documents through your computer to complete the process. You'll also have to pay a fee for processing and shipping depending on your location.
For first-time applicants and children under the age of 18, there are separate fees and processes. You can see all the requirements online.
Citizenship Certification
If you were born in Jamaica before 1962 and were a citizen of the United Kingdom on or after 1962, you qualify for a citizenship certificate. Also, those who have been legally adopted by Jamaican nationals or can trace their lineage to a Jamaican father or mother and are considered citizens according to the Jamaican citizenship laws.
Once you qualify for citizenship, you do not have to pay a fee to get a citizenship certificate if you have a valid passport. If you cannot provide a passport, then the cost to get a certificate is $130. This process takes 40 days to complete.
Authentication Services
At the consulate, you can get your birth, marriage, and death certificates registered for you or your loved ones. They also help you notarize Jamaican certificates and expunge any criminal record you may have. This can cost anywhere from $3000 to $5000 depending on the urgency of time on your side.
A Quicker Way To Contact The Jamaican Consulate in New York
DoNotPay helps you contact hundreds of embassies and consulates across the world, including the Jamaican consulate in New York. If you need more information before making an appointment with the Jamaican consulate, has got your back. All you have to do is:
1. Type in "Contact Embassy" on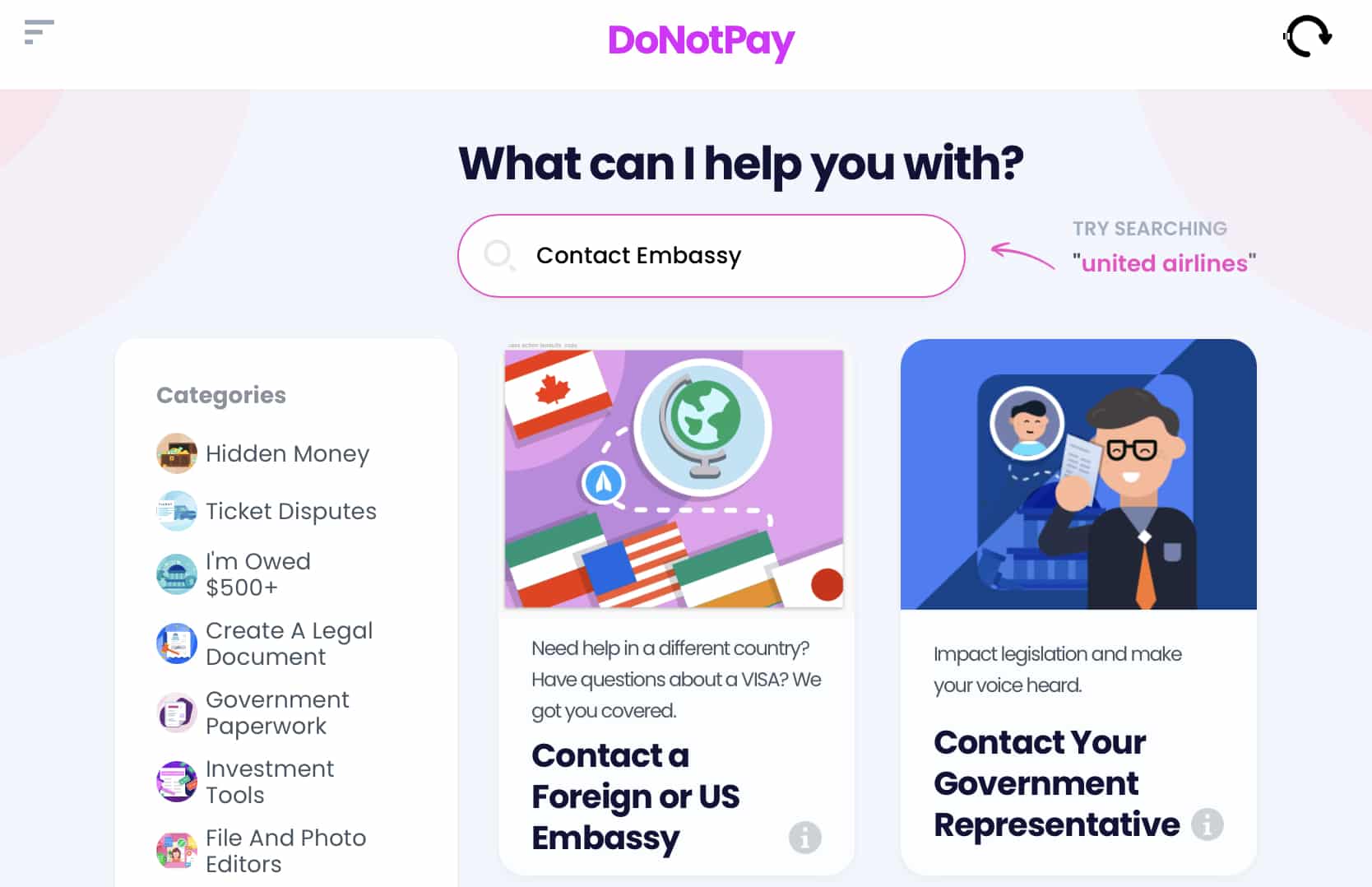 2. Select the embassy/consulate you intend to contact from a comprehensive list of embassies and consulates within and outside the US.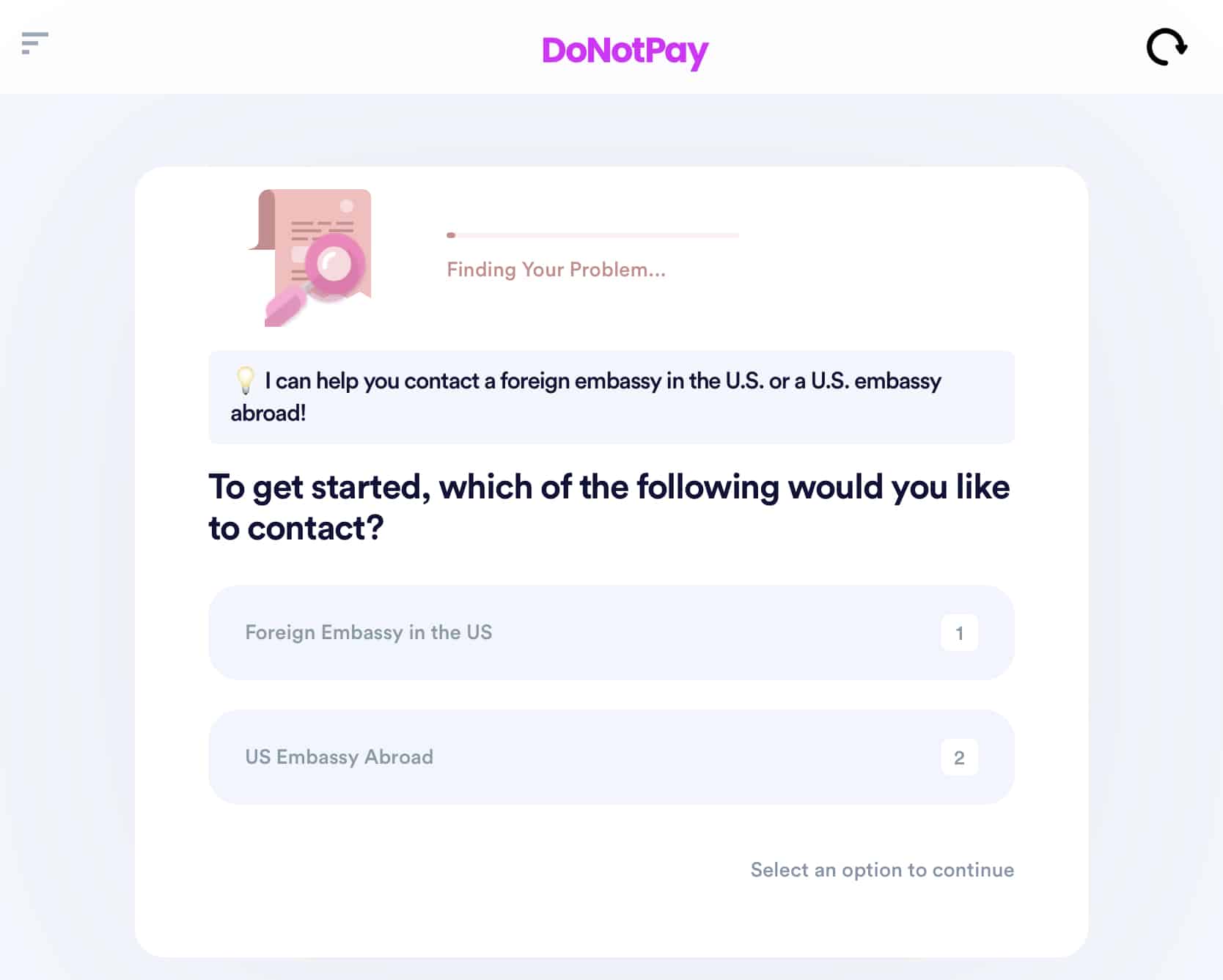 3. Briefly explain the questions you have or the issue you wish to resolve.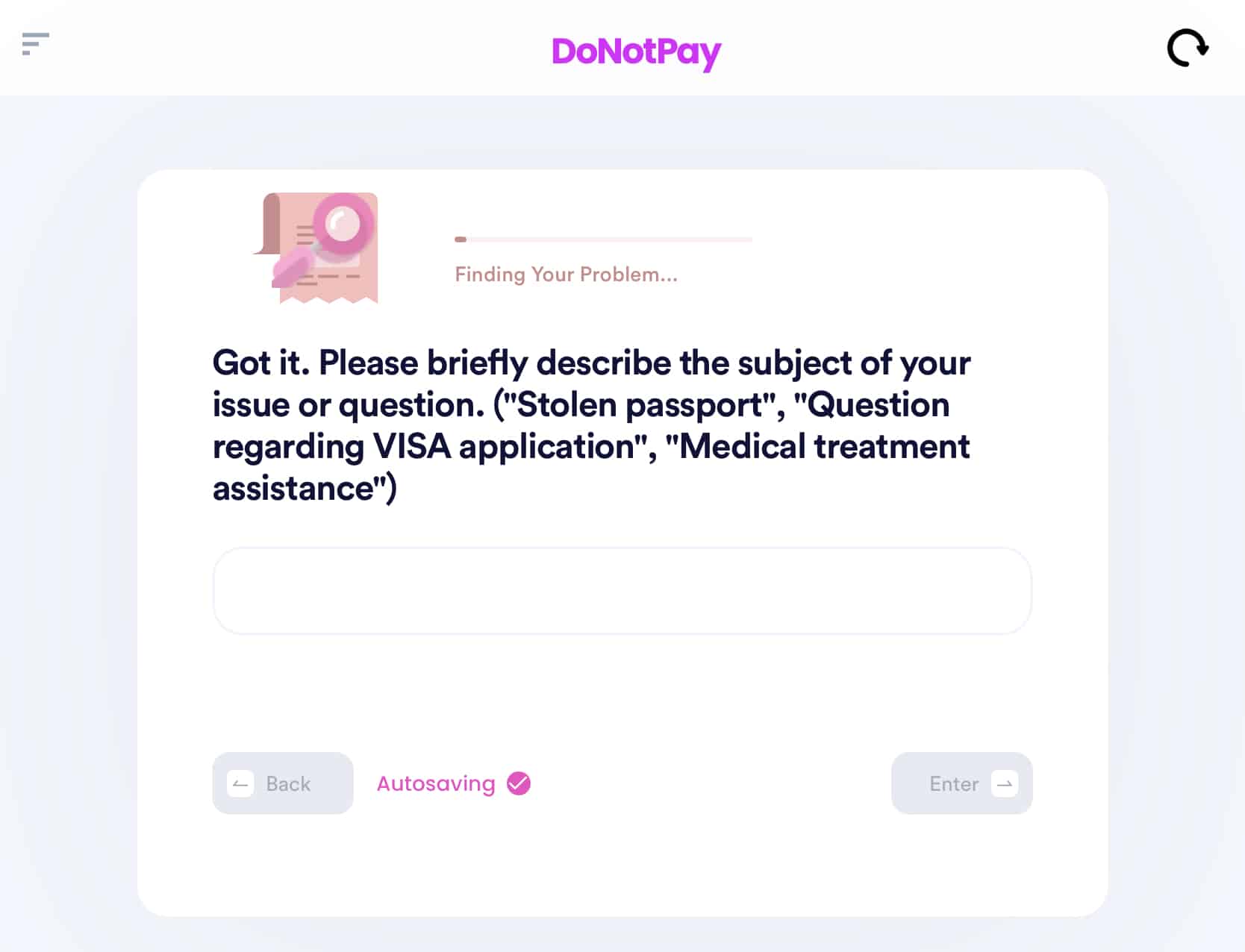 4. Tell DoNotPay which embassy/consulate they want to contact.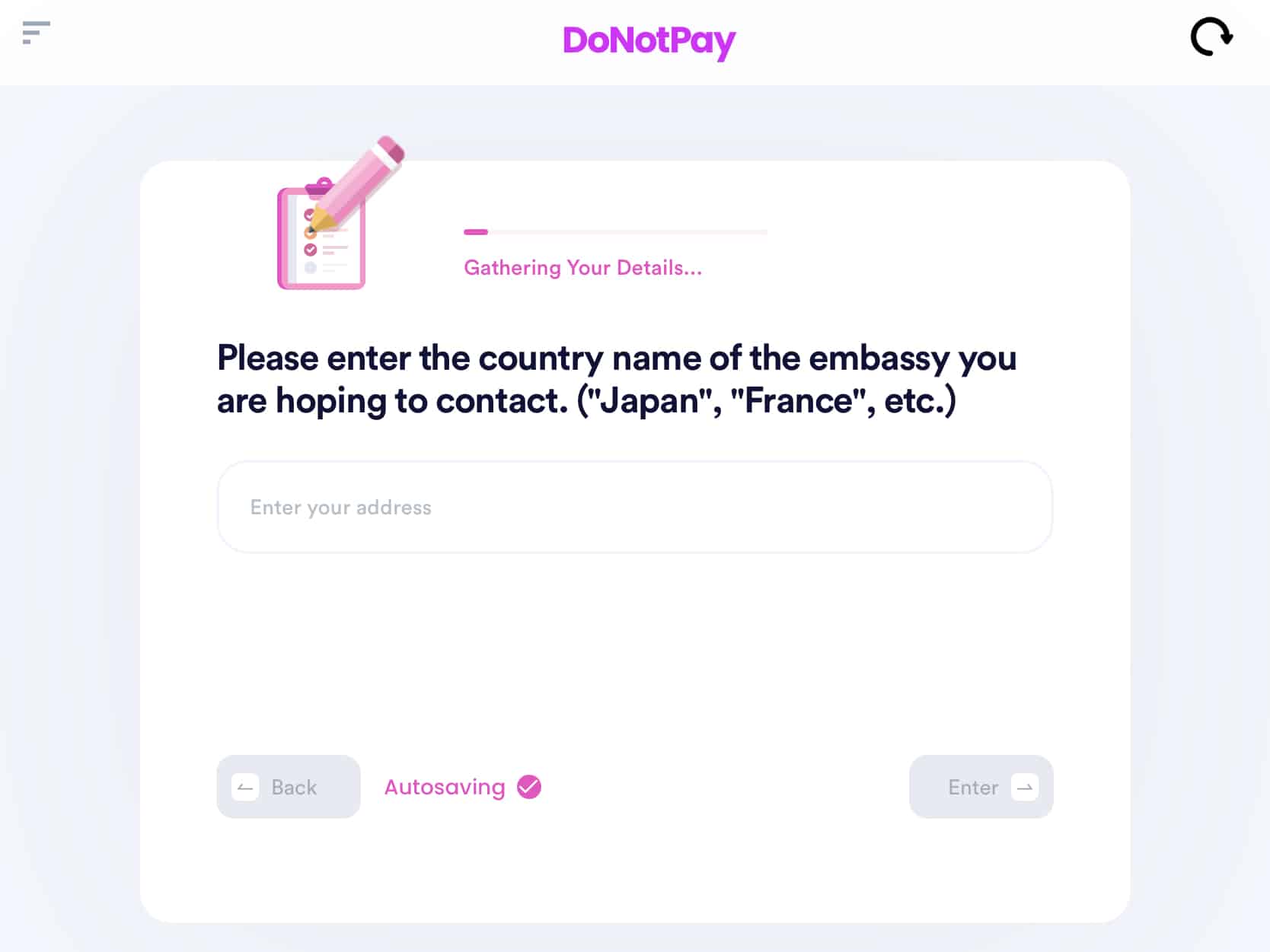 That's it, you're done! You can expect a response directly to your email!
DoNotPay Helps You Contact...
Chinese Consulate (

Los Angeles

,

Chicago

,

New York

)
Philippine Consulate (Los Angeles, San Francisco, New York)
Nigerian Embassy (

Atlanta

)
Russian Embassy (

Washington D.C.

)
Indian Embassy (

New York

,

Chicago

,

Houston

)
Brazilian Consulate (

Miami

)