Get in Touch With The Polish Consulate In New York
The Polish Consulate in New York covers 10 American states, including:
Connecticut
Delaware
Maine
Massachusetts
New Hampshire
New Jersey
New York
Ohio
Pennsylvania
Rhode Island
Vermont
If you do not reside in any of these states, other consulates may better assist you.
How the Polish Consulate in New York Can Help You
The Polish Consulate in New York provides a variety of consular services, including:
Issuing Passports
Issuing Visas
Renewing Passports
Consular Protection
Legal Issues Services
Legalization of Official Documents
Apostille Documentation
Legalization of Documents
Civil Status
Registration of foreign marriage certificates in Poland
Registration of foreign birth certificates in Poland
Registration of foreign death certificates in Poland
Acknowledgment of Polish paternity
Notarial Issues
Certifying a signature
Certifying a copy
Translations
Making translations
Certifying translations
Certificates allowing Repatriation of Remains or Ashes into Poland
You must submit a burial permit and a copy of a death certificate
Citizenship
Granting citizenship
Confirming citizenship
Restoring citizenship
Renouncing citizenship
Inheritance Proceedings
Securing and executing Polish property rights concerning inheritances and donations
Transport of Arms and Ammunition
Certificate entitling you to carry arms through Poland
Certificate entitling Polish citizens to import arms and ammunition for personal use
Certificate entitling to important and export arms for widespread sale
How to Obtain or Renew a Polish Passport?
Typically, Polish citizens abroad can use consulates to fulfill their passport needs and obligations. These include two types of passports, long-term passports, and temporary passports.
Long Term Passports
Entitle you to cross borders and stay abroad
Confirm Polish identity
Confirm your identity
For citizens under 13, this passport is valid for 5 years
For citizens over 13, the passport is valid for 10 years
Temporary Passports
Temporary passports (valid for 12 months) allow you to:
Stay in Poland and return to your place of residence
Stay abroad while waiting for a Polish passport
Stay in Poland and abroad in the case of an urgent family emergency or funeral
Stay in Poland with regards to your work activities
Withhold of fingerprinting temporarily
Processing Fees
The standard fee of issuing a passport is $163 and temporary passports cost around $75. To collect your passport, you will have to return to the same office where it was "lodged" (your application was filed).
Lost Passports
If you are abroad, you must report a lost Polish passport to a consular office immediately
Go to a consulate office and fill out a "lost passport" form, invalidating your passport. If you find your passport, you may not use it — using the passport may lead to legal repercussions
In the case that a passport is lost, you can be issued a temporary passport to either leave a foreign country to return to Poland or to stay in Poland until a new passport is issued
Polish Visas: Explained
There are 3 types of Polish visas; before you travel, it is important to decide which visa you will need.
Airport Transit Schengen Visa (A-Type)
If you plan to pass through an international transit area of a Schengen airport with a passport that is from:
Afghanistan
Bangladesh
Democratic Republic of Congo
Eritrea
Ethiopia
Ghana
Iran
Iraq
Nigeria
Pakistan
Somalia
Sri Lanka
Schengen Visa (C-Type)
If you plan to stay in Poland or Schengen area countries for a maximum of 90 days in a 180-day duration. You can apply for this if:
Poland is your sole destination
You plan to visit more than one Schengen country but Poland is your main destination
You do not know which Schengen country is your main destination, but you will cross the Schengen border for the first time in Poland
National Visa (D-Type)
If you want to stay in Poland for more than 90 days in any circumstances, you have to apply for this visa. You will need to reapply in 1 year if you seek things like asylum, repatriation, or a Polish Card
How to Contact the Polish Consulate in New York?
Address
The Consulate General of Poland in New York

233 Madison Avenue, New York, NY

10016

Email
nowjork.kg.sekretariat@msz.gov.pl
Phone
917-520-0032
Fax
646-237-2116
Office Hours
Monday to Friday

8:30 a.m. — 2:30 p.m.
Directions from New York City's Grand Central Station
Head northwest on East 41st Street toward Pershing Square
Turn left onto Park Ave
Turn right onto East 37th Street
Let DoNotPay Do the Work For You!
understands how time-consuming it is to write emails, find correct addresses, and not receive timely replies to urgent matters that deeply concern you. Let our AI-powered robot lawyer handle everything for you! To contact any Consulate or Embassy, all you need to do is:
1. Enter "Contact Embassy" on .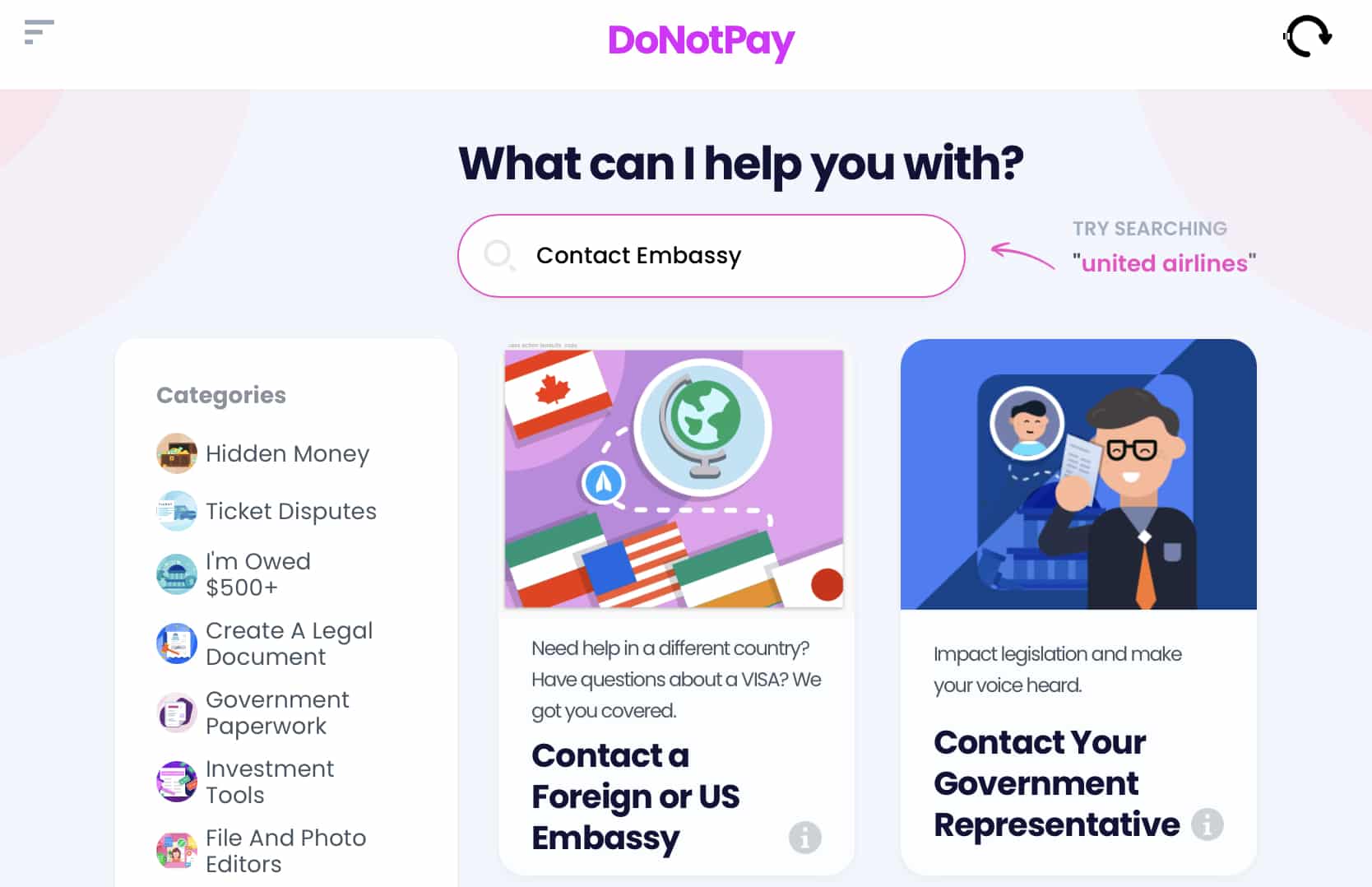 2. Choose if you want to contact a foreign embassy or consulate in the U.S.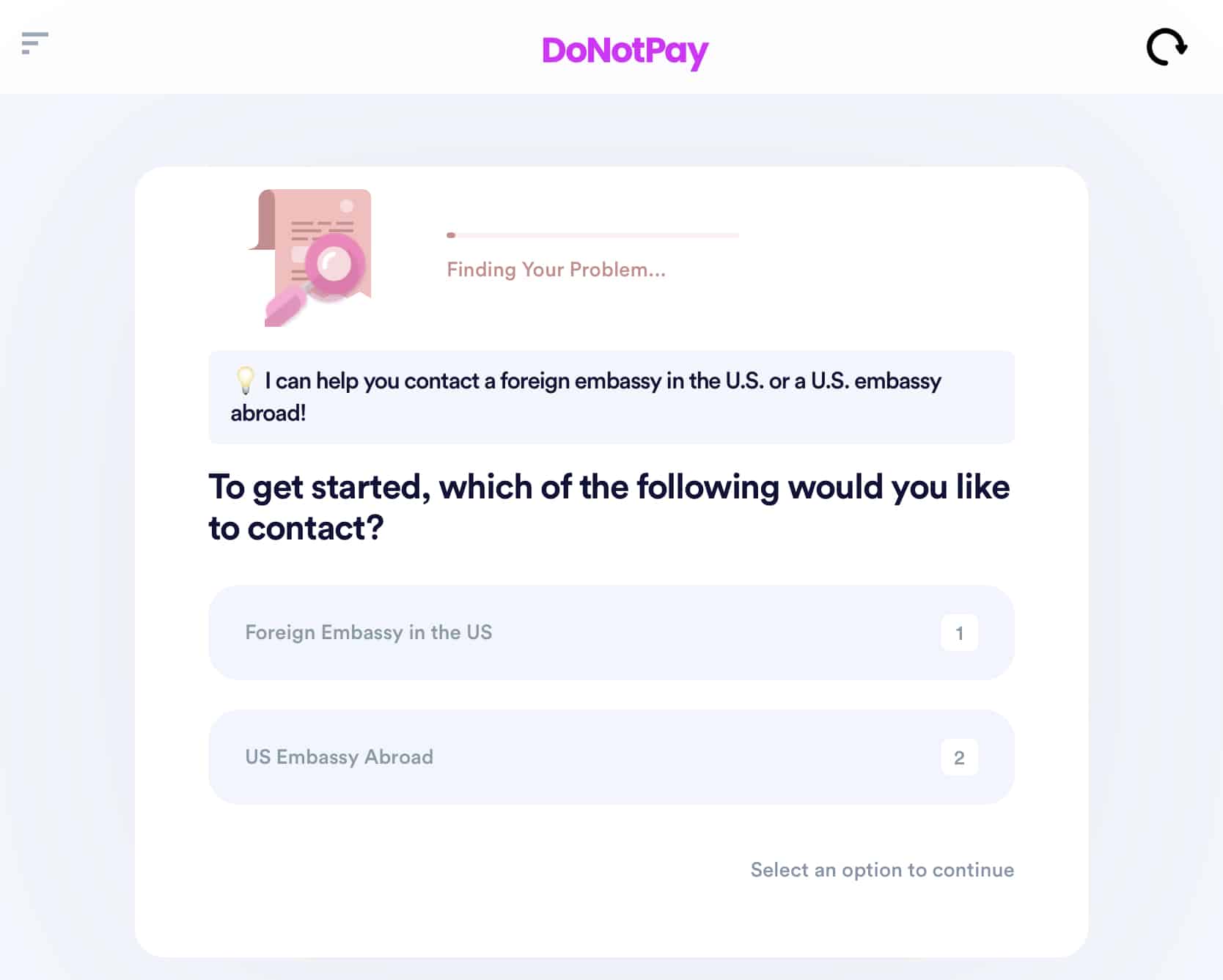 3. Explain your issue and any questions you may have.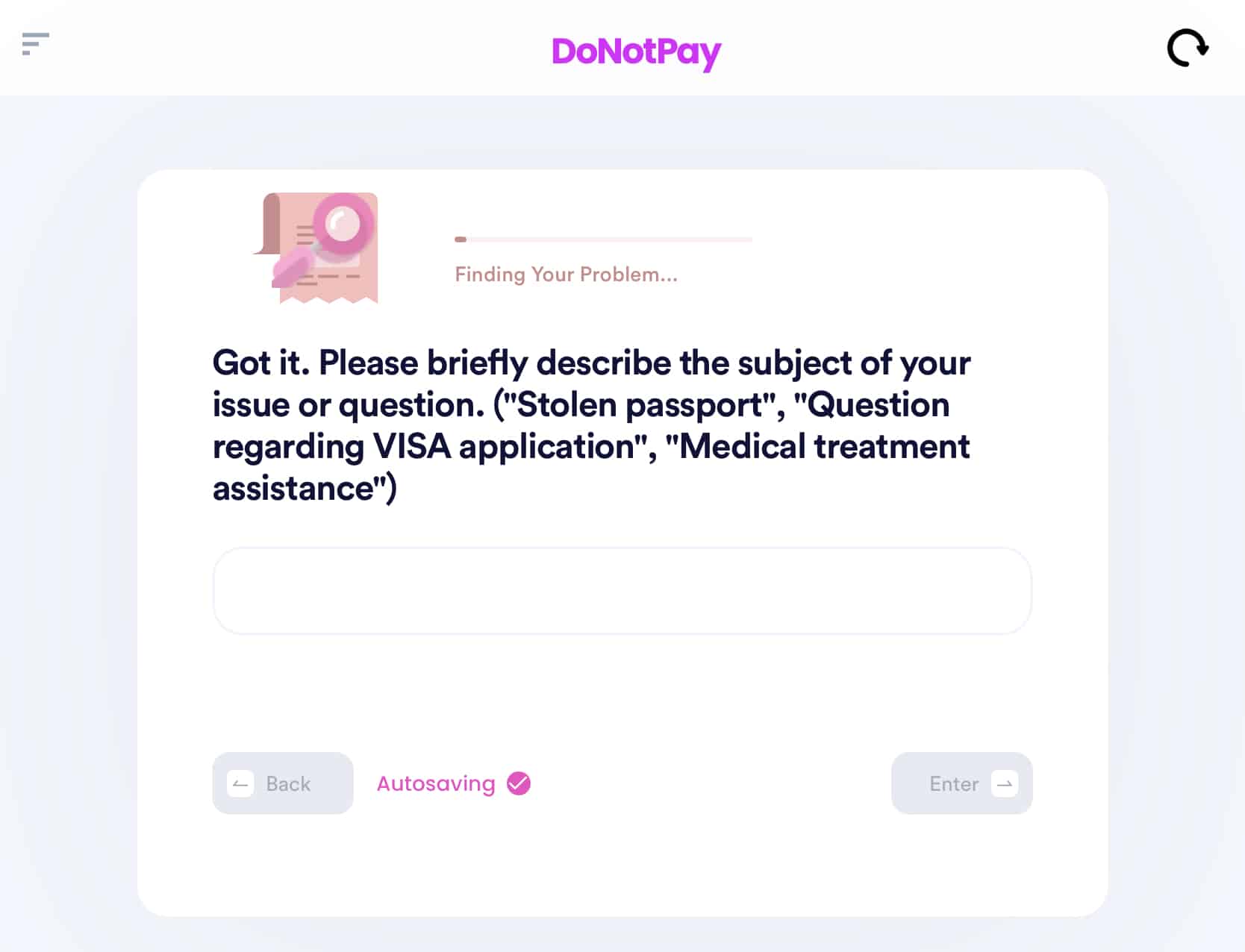 4. Tell DoNotPay which embassy or consulate you want to contact by typing in the country.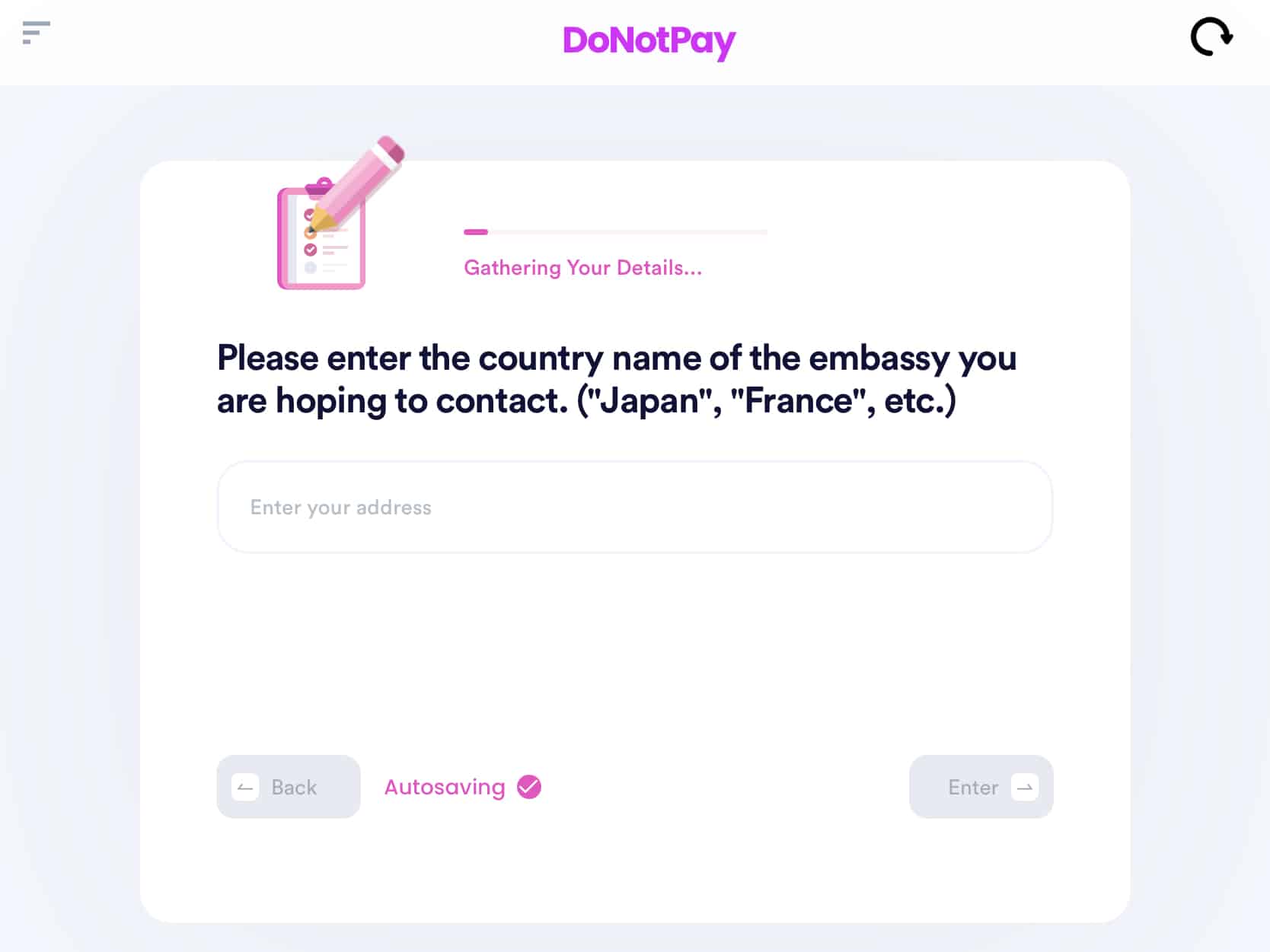 That's all! With DoNotPay, you can expect a timely response from any consulate or embassy to your issue by email!
Who Else Can DoNotPay Help You Contact?
Chinese Consulate (

Los Angeles

,

Chicago

,

New York

)
Philippine Consulate (Los Angeles, San Francisco, New York)
Nigerian Consulate (

Atlanta

)
Russian Embassy (

Washington, D.C.

)
Indian Consulate (

New York

,

Chicago

,

Houston

)
Brazilian Consulate (

Miami

)