How to Get in Touch With the Spanish Consulate in Miami
Whether you are a Spanish citizen living in Miami and wondering how to renew your passport or a US citizen wishing to go to Spain for the first time, the Spanish Consulate in Miami can help you with your needs. However, it can be challenging to find the Consulate's correct contact information.
This article will help you find out how to contact the Spanish Consulate in Miami, provide information about their consular services, and how you can reach them in seconds with !
Where is the Spanish Consulate in Miami Located?
The exact address of the Spanish Consulate in Miami is:
2655 N Le Jeune Rd #203, Coral Gables, FL 33134, USA
If you want to take public transportation to the Spanish Consulate, here are your options:
If you are planning on taking the bus, you can take one of the following routes: 24, 42, 56, MIACOR.
If you want to take the subway, you can take the Green Line.
Contact Information of the Spanish Consulate in Miami
Address

2655 N Le Jeune Rd #203, Coral Gables, FL 33134, USA

Email
Phone

(305) 446-5511
(305) 446-5512
(305) 446-5513

Fax
Office Hours

Monday to Friday

8:30 AM - 1:00 PM
By appointment only
Except for Spanish and US holidays

Website:
Social Media
What Can the Spanish Consulate Help You With?
For Spanish Citizens

Consular Registration
Civil Registry

Birth
Name Changes
Emancipation and Recognition of Rights
Declaration for Legal Purposes of a Person's Absence or Death
Judicial Modifications of the Capacity of an Individual
Declarations of Insolvency, Bankruptcy, and Suspension of Payments
Nationality and Domicile
Marriage
Death

Passport and Other Documentation

Loss or Theft of Passports
Expiry of Passport
Approaching the Expiry Date
Damage to Passport
Lack of Free Pages
Formalities Relating to Obtaining/Renewing National Identity Document
Certificates of Existence and Marital Status
Residence Certificate and Cancellation of Consular Registration Certificate

Legalizations

Legalization of Foreign Documents Abroad
Legalization of Foreign Documents in Spain
Legalization of Spanish Documents in Spain
Notarized Documents
Judicial Documents
Commercial Documents
Sworn Translations
Academic Documents
Documents from Religious Organizations
Medical Certificates
Veterinary Certificates
Legalization of Returned Emigrant Certificates
Apostille
Translations Valid in Spain and Valid Abroad

Notary Documents

Power of Attorney
Requirements
Corporative Power of Attorney

Consular Assistance
Permit to Use Hunting Guns in Spain

For Foreigners:

Entry Requirements

Covid-19
Being in Possession of Valid Passport & Travel Document
Being in Possession of a Valid Visa

Visas

Airport Transit Visa
Uniform Schengen Visa
Long Term Visa
Student Visa
Business Visa
Diplomatic Official Visa

Foreigners' Identity Number (NIE)
Nationality
Legalizations
Tourism in Spain
Working in Spain
Studying in Spain
Residing in Spain
How You Can Contact the Spanish Consulate in Miami by Using DoNotPay!
Although this article provided you with everything you need to know about the Spanish Consulate in Chicago, you may still be wondering if you have another option. offers an easy way to get in contact with any embassy or consulate around the world! All you need to do is:
1. Search for "Contact Embassy or Consulate" on .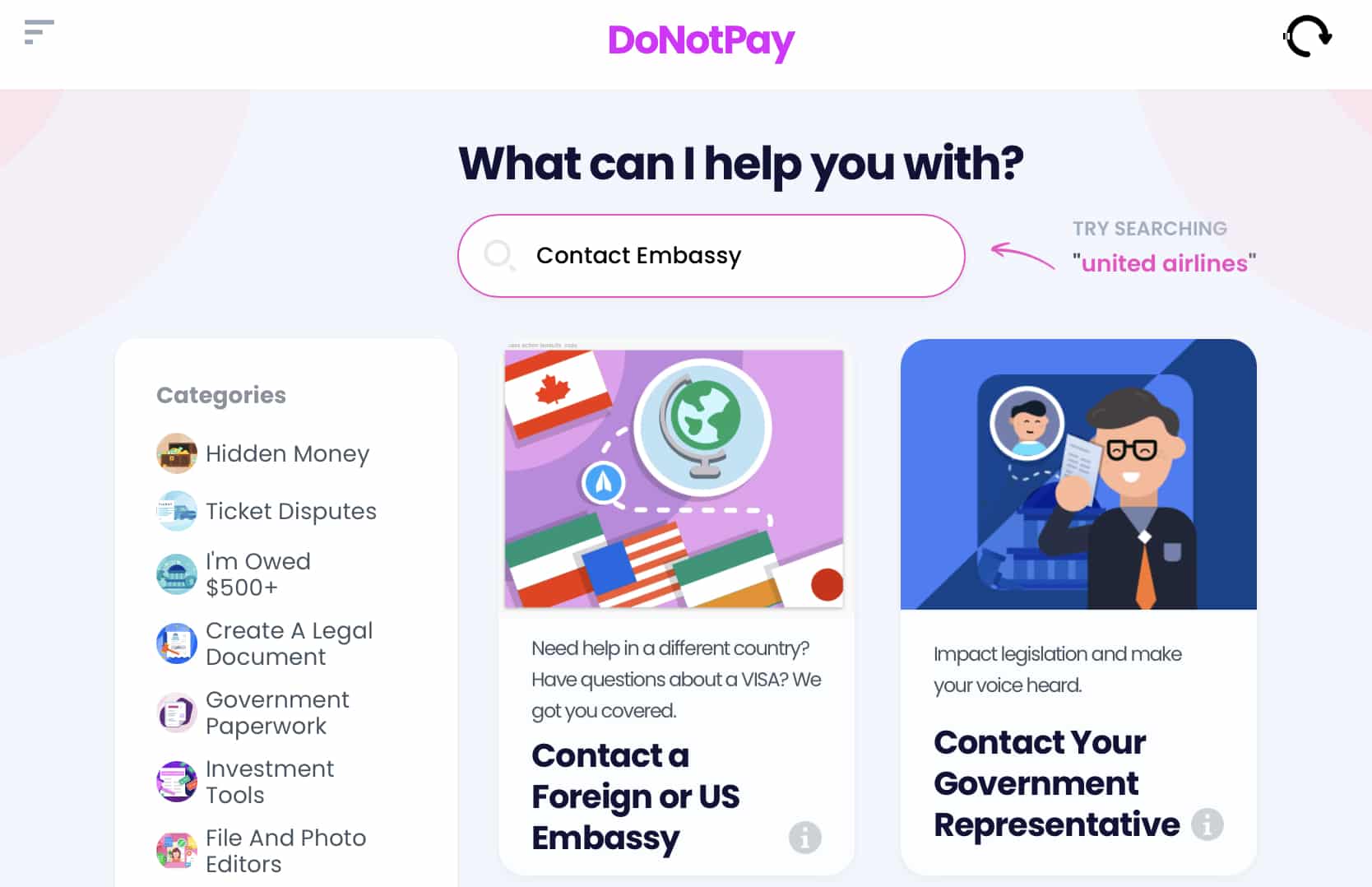 2. Choose to contact a foreign consulate in the US.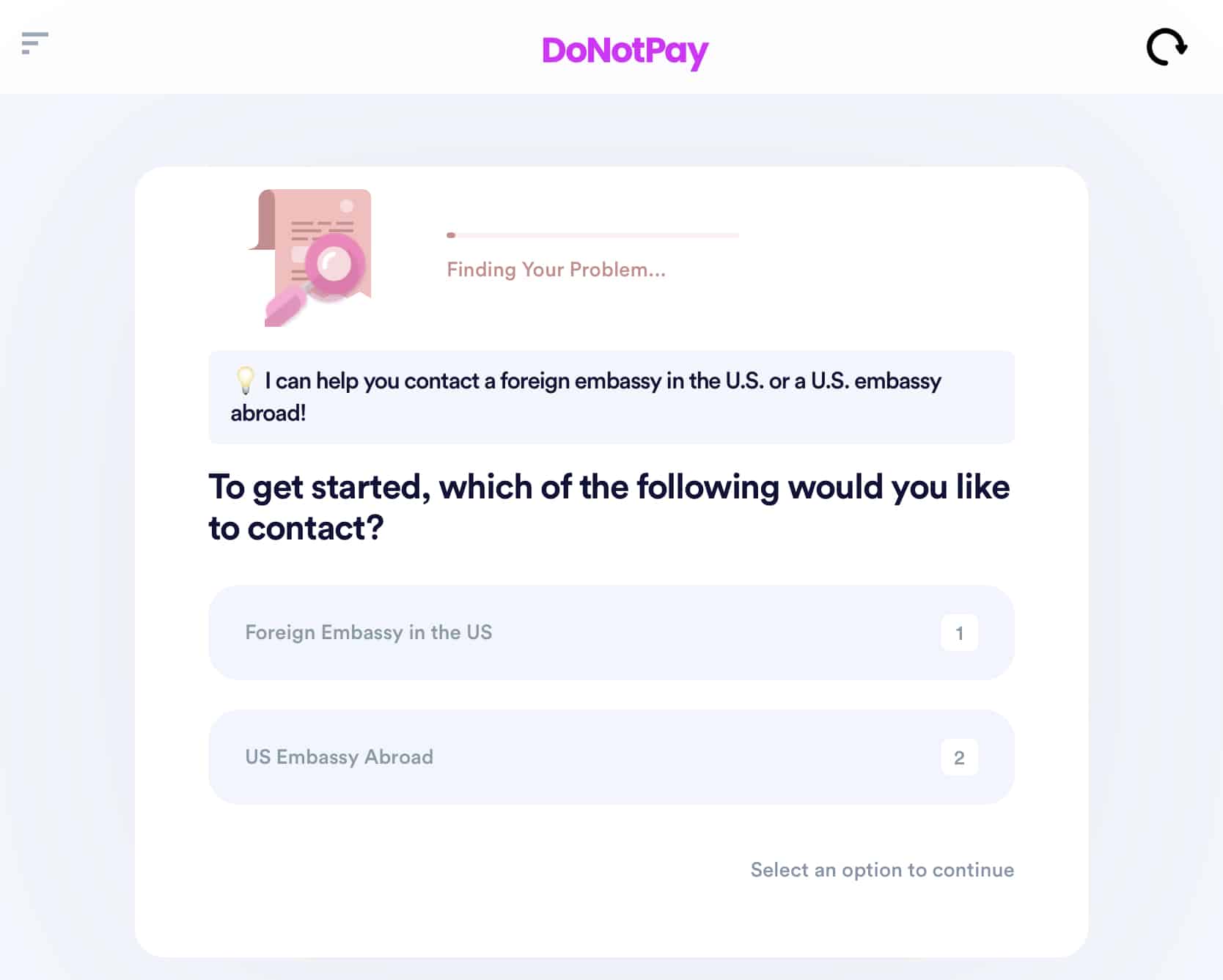 3. Describe your problem, why you need help and any questions you have for the consulate.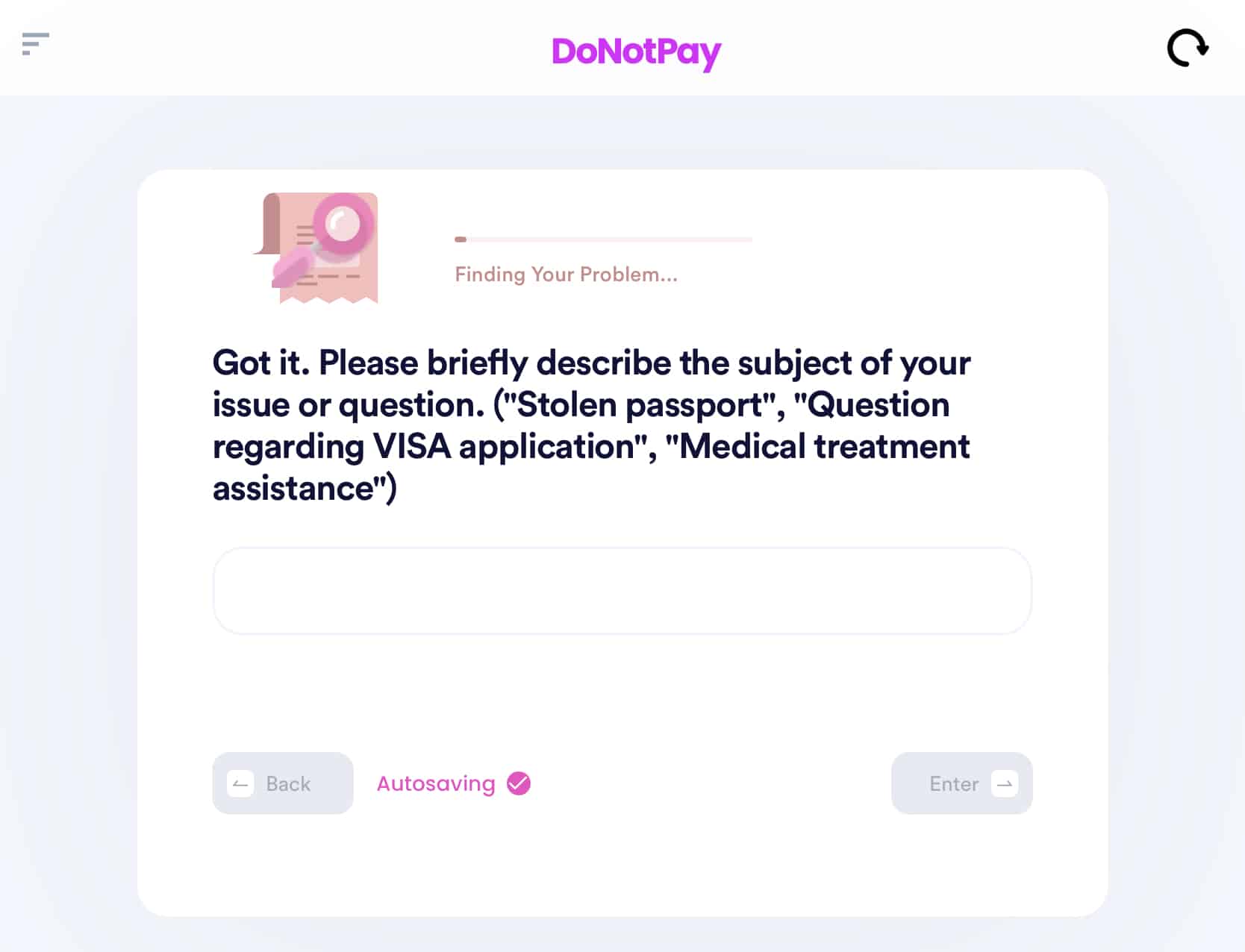 4. Enter "Spain".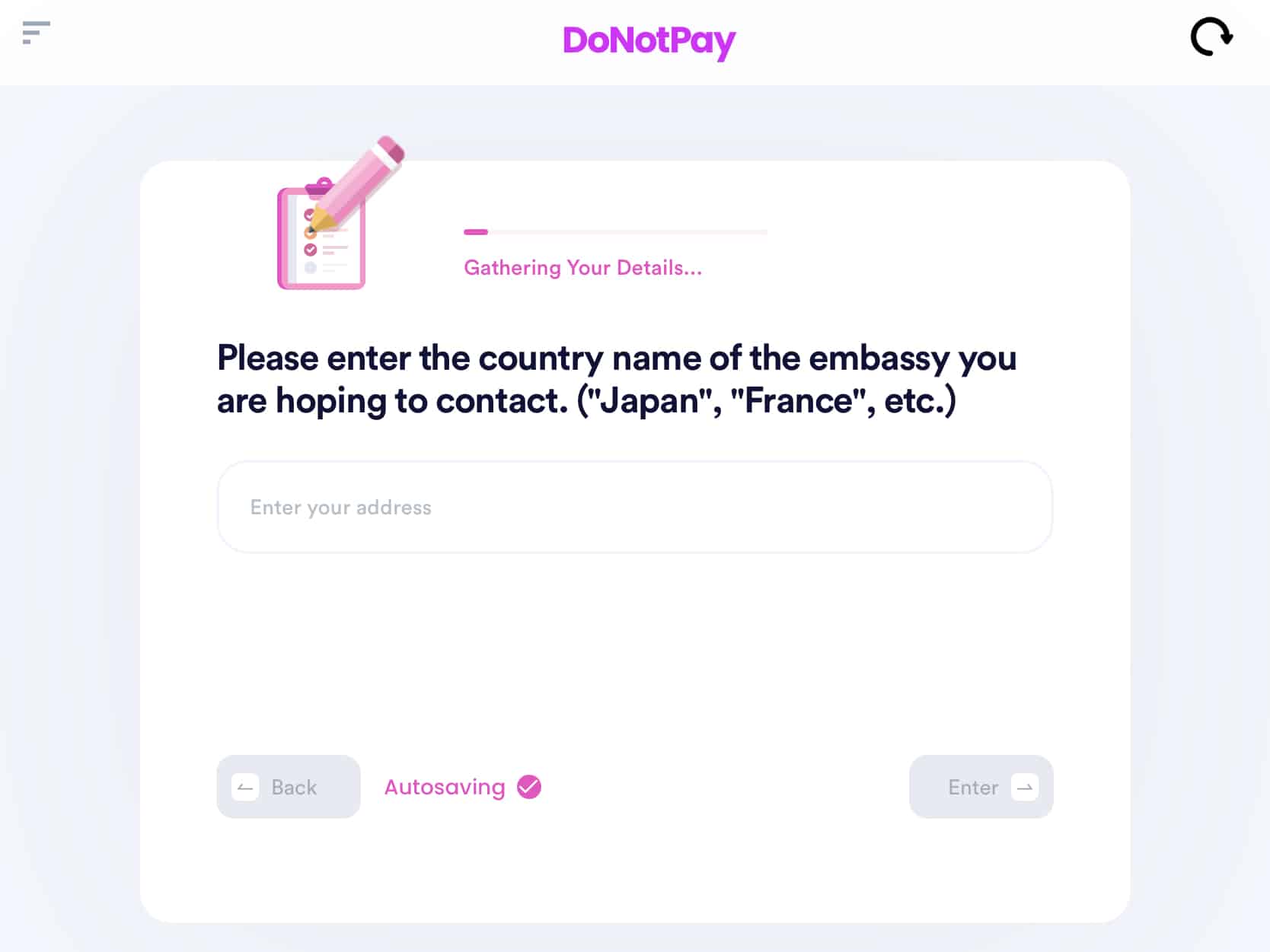 That's all you need to do! The robot lawyer will write a custom email for your issue or questions, send it to the correct address, and direct the response to your email!
Embassies and Consulates DoNotPay Contacts:
Philippine Consulate, Los Angeles, New York, and San Francisco
Chinese Consulate,

Los Angeles

,

New York

, and

Chicago

Nigerian Consulate,

Atlanta

Russian Embassy,

Washington DC

Indian Consulate,

Houston

,

New York

, and

Chicago

Brazilian Consulate,

Miami