Everything You Need to Know About Thai Consulate in Chicago
Are you a Thai citizen wondering how to renew your passport in the US? Or are you a US citizen planning to travel to Thailand? Either way, the Thai Consulate, Chicago can help you with your questions.
This article will provide accurate contact information specific to your question as well as how you can contact the consulate easily with DoNotPay – the world's first robot lawyer!  
Thai Consulate, Chicago's Jurisdiction
The Royal Thai Consulate-General in Chicago serves the following states:
Arkansas
Illinois
Indiana
Iowa
Kansas
Kentucky
Michigan
Minnesota
Missouri
Nebraska
North Dakota
Oklahoma
South Dakota
Wisconsin
If you don't live in any of these states, other Consulates will serve your requests.
Where is the Thai Consulate in Chicago?
The Thai Consulate in Chicago is conveniently located one block away from the Museum of Contemporary Art in Streeterville. The exact address of the consulate is
700 North Rush Street, Chicago, IL 60611, USA
Since the consulate is located close to most of the attractions of the city, there are numerous options of public transportation to get to the consulate. You have the following options, depending on where you are coming from:
Bus: 146, 147, 148, 151, 22, 3
Train: ME, SSL, UP-N, UP-NW
Chicago 'L': red line
Contact Information of the Thai Consulate in Chicago
Address

700 North Rush Street, Chicago, IL 60611, USA

Email
Phone

General Inquiries: (312) 664-3129
Passport, Marriage & Divorce Registration Extension: 111 & 110
Visa & Thai National Protection Extension: 108
Legalization Extension: 110, 108 or 111

Fax

(312) 664-3230
(312) 219-8663

Office Hours
Monday to Friday (by appointment only)

9:00 AM - 12:00 PM and 1:00 PM - 5:00 PM

Passport & Consular Service Hours

Monday, Wednesday, and Friday

9:00 AM - 12:00 PM and 1:00 PM - 4:00 PM

Website
Royal Thai Consulate-General, Chicago
Consular Services Offered by the Royal Thai Consulate, Chicago
Passport Application/Renewal

For Buddhist Monks
Official e-Passport

Intercountry Adoption of Thai Child

Guidelines
Required Documentation
Adoption Between Family Relatives/Friends and Applicants

Document Legalization

Documents Qualified for Legalization
Submission Guidelines

Visa Application

Diplomatic/Official Visa
Transit Visa

Tourist Visa
Non-Immigrant Visa

General and Health Requirements
Processing Time & Validity of Visa
Period of Stay in Thailand by Visa Classification
Fees
List of Countries Exempted from Visa
Requirements for Applying for Visa on Arrival

Application Forms

Visa Application Form
Medical Certificate Form
Legalization Form
Registration Form
Translation Form
You Can Choose to Contact the Thai Consulate in Chicago with DoNotPay!
Sometimes it can be time-consuming and overwhelming to try to find the optimal contact information to explain your issue to the Thai Consulate. DoNotPay is here to help you! The robot lawyer can help you reach any consulate in seconds. All you need to do is:
1. Search "Contact Embassy or Consulate" on DoNotPay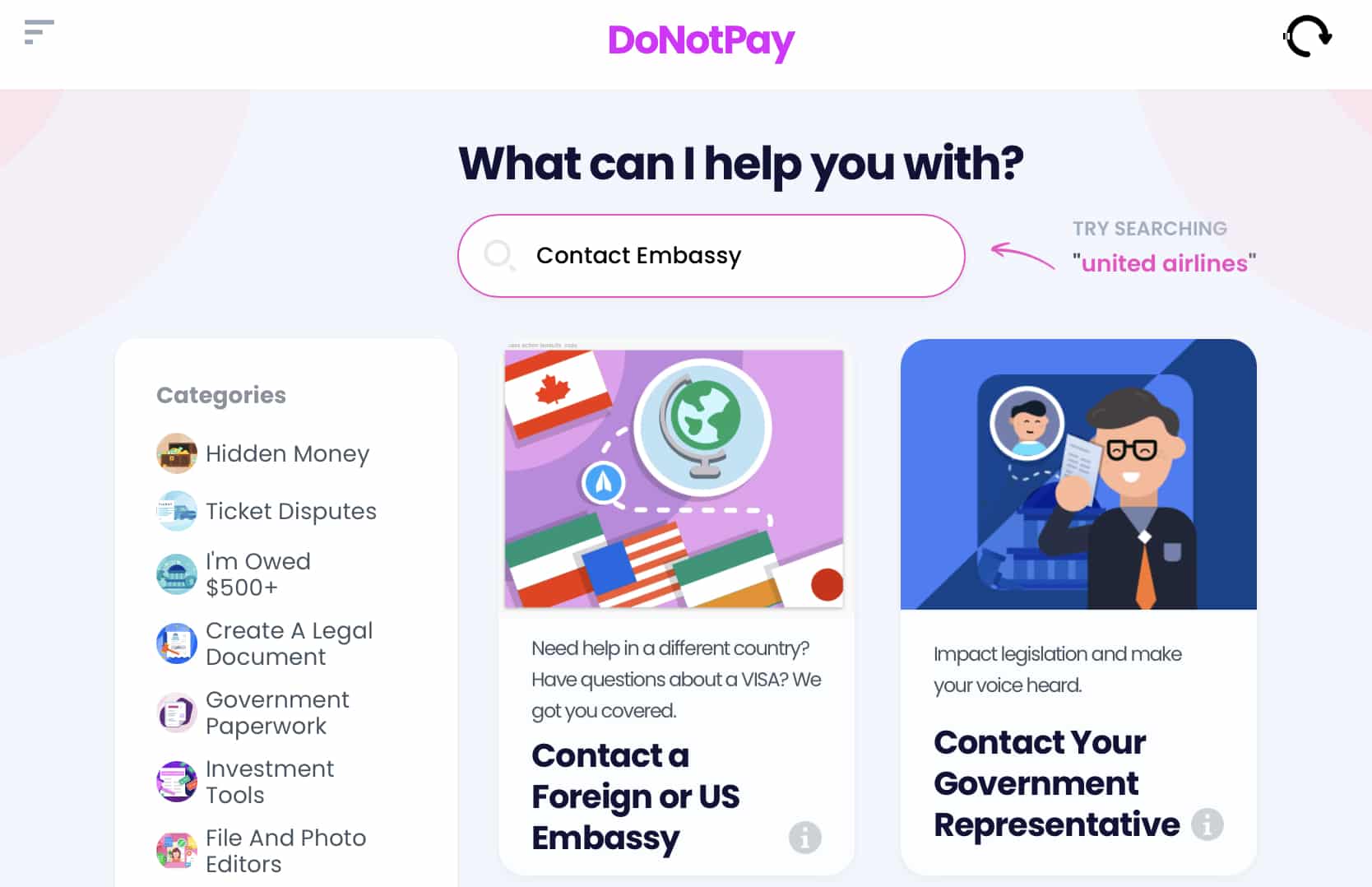 2. Choose to contact a foreign embassy in the US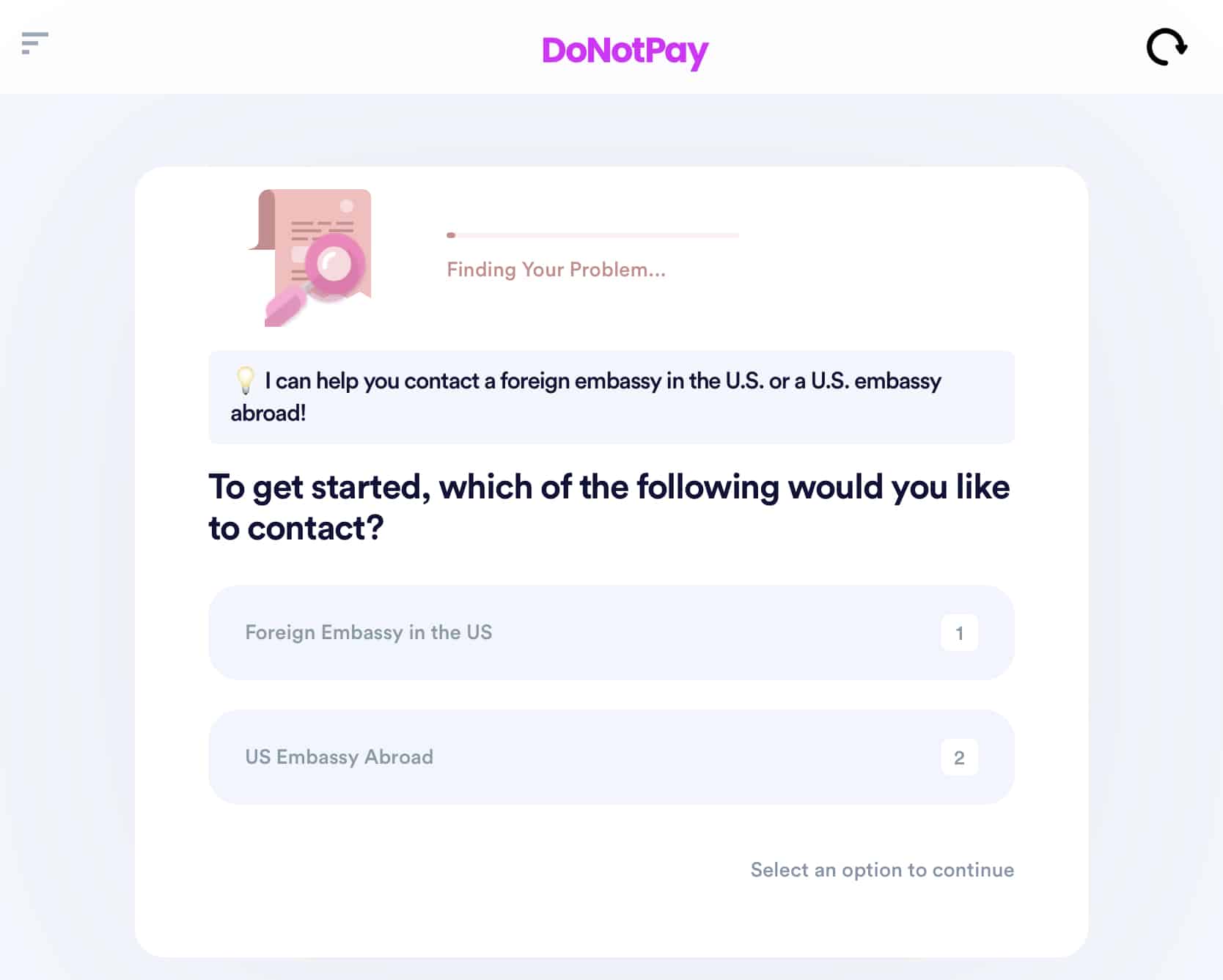 3. Provide us with the information on why you want to contact them and what your questions are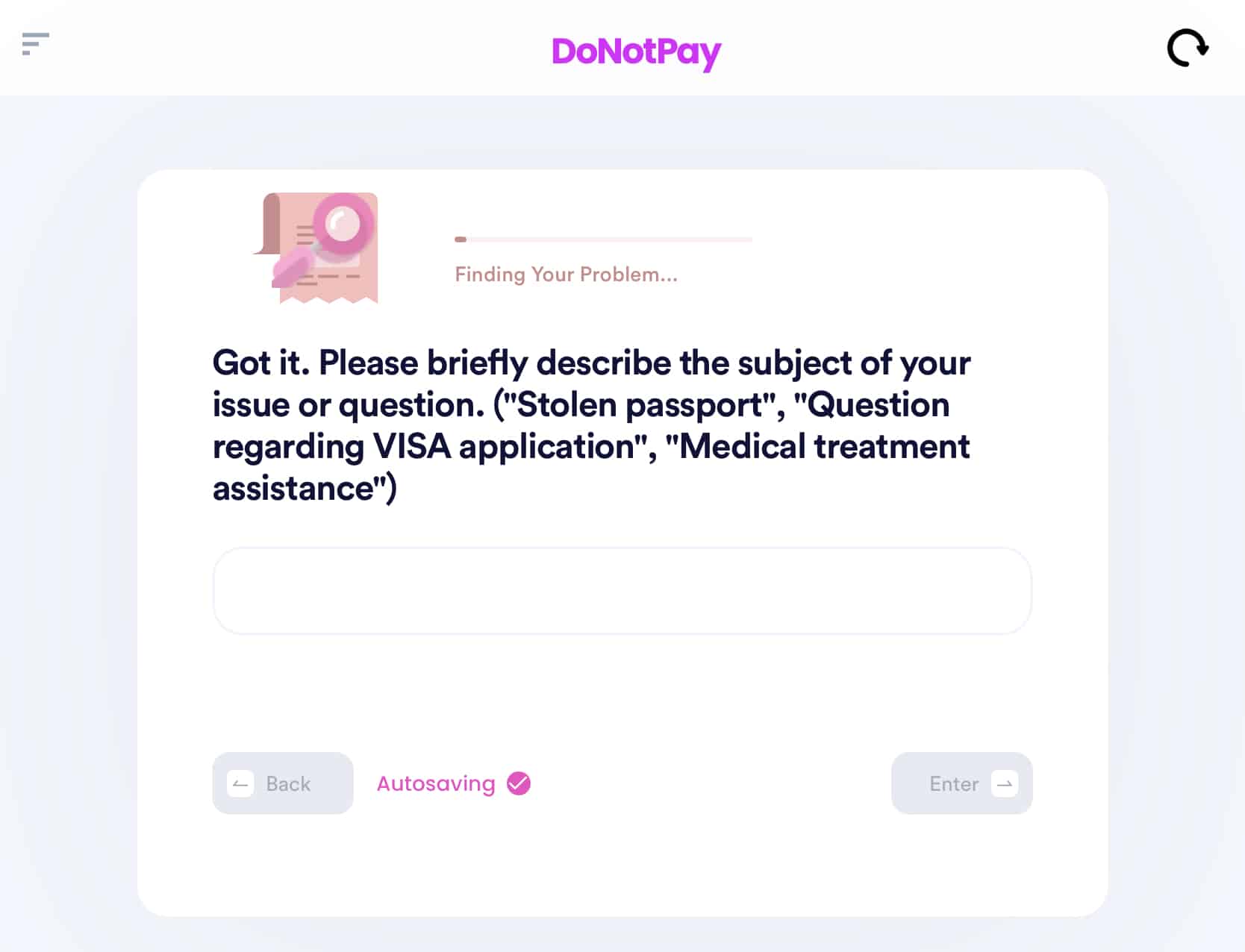 4. Enter the country of the embassy or consulate you hope to reach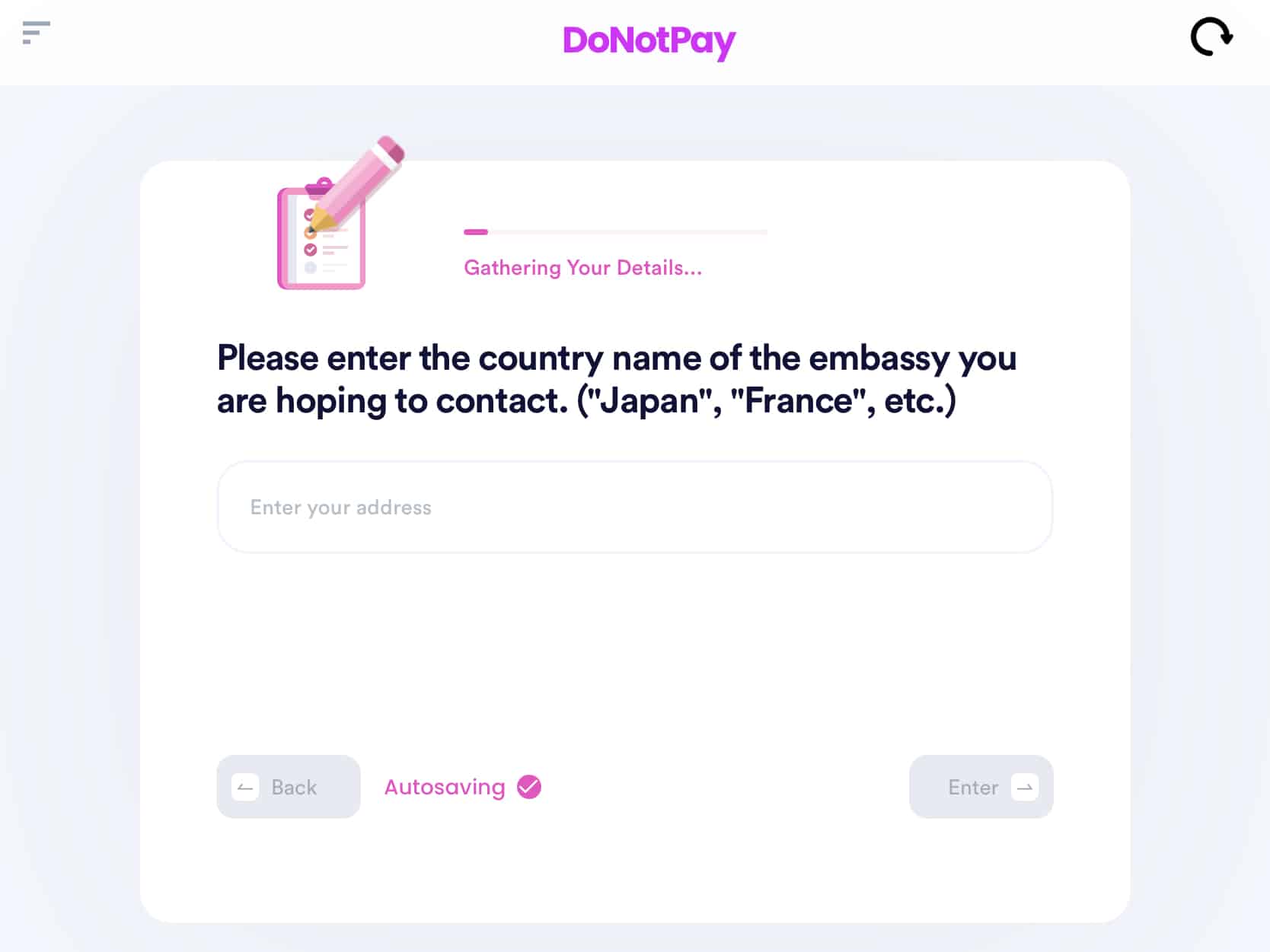 That's it! DoNotPay will take it from there. Expect to receive a response directly to your email!
Other Embassies and Consulates DoNotPay Contacts For You