How to Cancel Your Tesco Clubcard Easily
Shoppers in the UK spend about £620 each year on subscription services that help them save on purchases in-store and online. Some subscriptions take the form of loyalty cards, like the popular UK grocery chain's Tesco Clubcard. And, at some point, customers want to know . Tesco provides its customers 18 years of age and older who live in the UK with two types of club cards. The first Tesco Clubcard is free. Shoppers in the store simply scan the Clubcard to take advantage of lower prices. When ordering online, the shopper's account already has the identification number in the system, so the lower prices happen automatically.
The Tesco Clubcard Plus is free for the first month, and then the company charges a monthly fee (£7.99) to provide paying customers double data on their Tesco mobile accounts. Clubcard Plus also provides double Clubcard points, savings that can add up to £40 per month. They can choose 10% off two shops in-store only plus 10% off Tesco in-store brands as well as other specific brands all the time. Clubcard plus customers may not use the two shops' discounts on:
Fuel,
Lottery tickets,
Gift cards,
Stamps,
Tobacco products,
Baby formula,
Prescriptions, or
Newspapers or magazines.
The above is a partial list of the items excluded from the Clubcard discount.
How to Cancel Your Tesco Clubcard?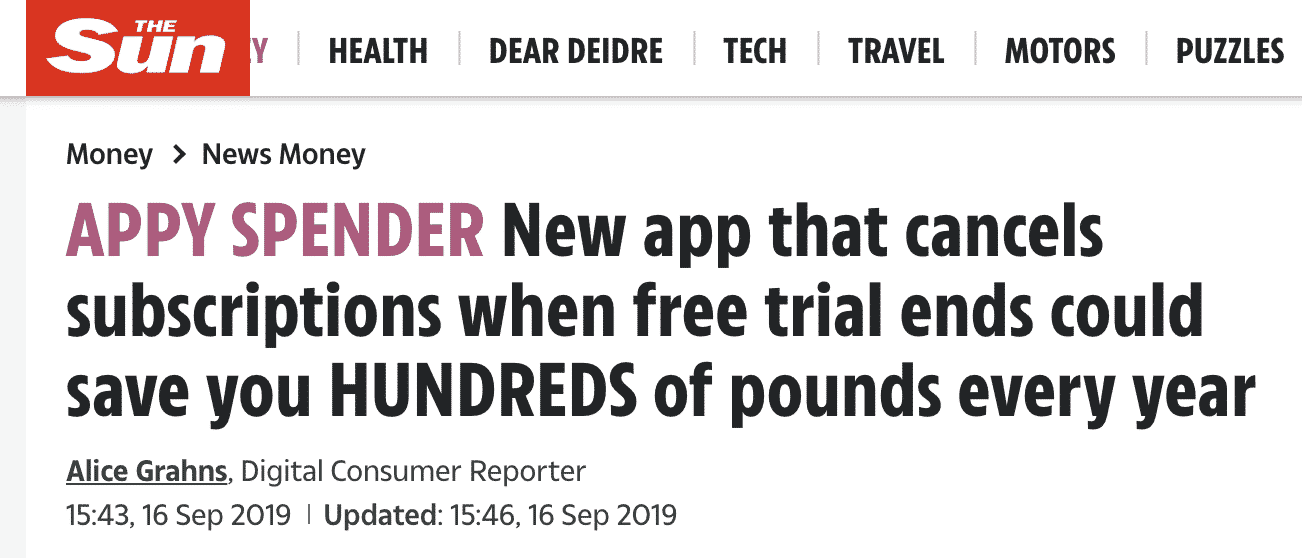 Tesco assures its customers that they can at any time by clicking on the cancel button on the Clubcard Plus subscription page. Tesco does not give a refund on cancellation, but the customer does continue to receive benefits until the end of the subscription period. Once the customer reaches the end of the cancelled Clubcard subscription period, they no longer receive:
Price savings,
Clubcard statements, or
Points.
If the customer had vouchers, the company cancels them at the end of the subscription period.
If customers do not want to cancel online, they may contact customer service for free.
Does Tesco Charge Any Cancellation Fees?
No. There is no minimum subscription period so if you find that the subscription isn't saving you money on the items you shop for, you can just cancel the card.
The Best Way to Manage or Cancel Your Subscriptions?
As you may imagine, depending on their shopping preferences, customers may find they do not save on the items they buy most. UK residents are super-subscribers with one out of four UK residents signed up for a subscription of one kind or another. Subscriptions are the most popular with 18-24 years olds (23%) and 13% of 35-54-year-olds signing up for at least one service.
For those UK residents who sign up for multiple subscriptions online, keeping track of which subscriptions they use and how to cancel them can pose a time-consuming task. And discretionary time is something that today's busy digital world does not give customers. It's so much easier to use DoNotPay to cancel and manage subscriptions. This is an automated, user-friendly, fast, and convenient platform, available 24/7/365 at your convenience.
Can DoNotPay Cancel Your Tesco Subscription?
Absolutely, DoNotPay can manage the cancellation for you. DoNotPay is always the best and easiest option.
DoNotPay will notify you once the service has been canceled.
How to cancel in 3 steps:
Log in to DoNotPay and search for the Manage Subscriptions product.

Provide the name of the subscription service you want to cancel.

Provide your account details such as email address and username.
Once you submit the necessary details, DoNotPay works on canceling your subscription with the click of the submit button. DoNotPay will even try to get a refund on your behalf and notifies you when the subscription cancels.
DoNotPay Helps You Manage and Cancel All Your Subscriptions With a Click of a Button
DoNotPay helps manage other subscriptions, too, not just business loyalty cards. Use this innovative, easy-to-use, web-based platform to cancel the following subscriptions:
What Else Does DoNotPay Do?
Managing subscriptions is just one of the many things DoNotPay can help you resolve. Take a peek at the following topics to see if any of these consumer issues interest you:
Visit DoNotPay today. See what consumer issues this fast and easy platform can help you resolve. Make DoNotPay your resource for all your consumer questions.