How to Cancel Your Lookfantastic Beauty Box Subscription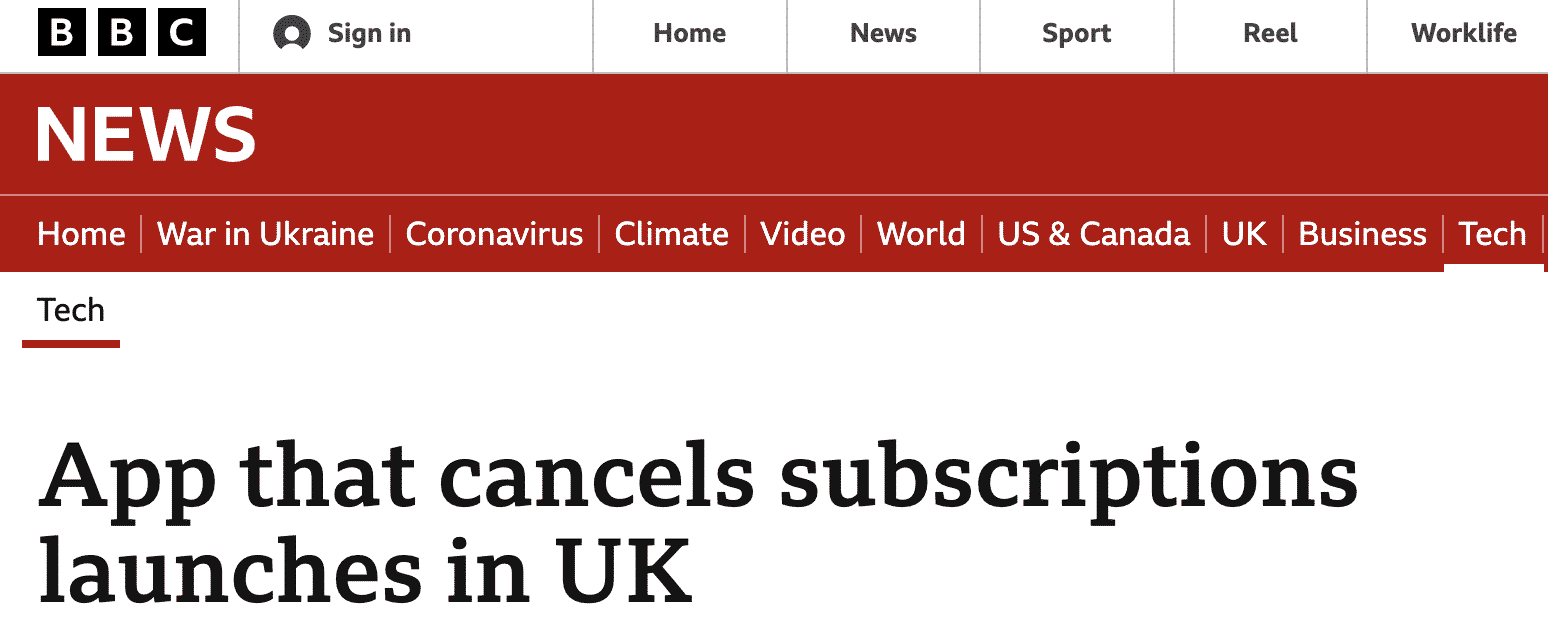 With social media and the rise of 'selfie' taking, the beauty industry has seen a rise in the demand for products. Many companies have rolled membership or subscription services, allowing customers to receive a monthly box of goodies and new products. One such company is Lookfantastic and their monthly subscription is known as 'Beauty Box'. This box is comprised of over $60 worth of beauty supplies. From makeup to skin and hair products, they have several subscription options, ranging from 1, 3, 6, or 12-month plans.
Signing up for a service that lasts for months or years can be risky. Our finances might change, we could lose interest, or make lifestyle changes that render these products useless. So, what happens if you want to opt-out right away? DoNotPay is here to show you how to navigate these tricky agreements, along with how to cancel Lookfantastic Beauty Box.
What Are Lookfantastic Beauty Box's Cancellation Policies?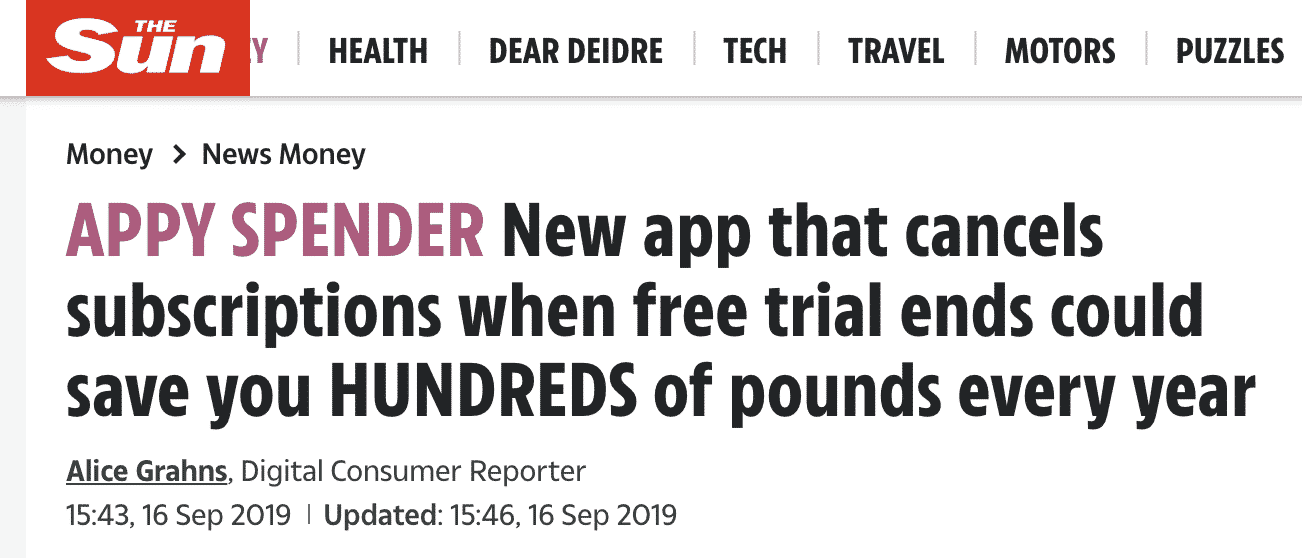 Lookfantastic gives you 14 days after you sign up to cancel your subscription. After that, you must ride out the rest of the term. Another very important step is to make sure you turn off auto-renew on your account once your subscription is over. Otherwise, it will automatically renew and continue to withdraw the funds monthly. It will be a challenge to find out how to cancel Lookfantastic beauty box subscription after the 14-day cool-off period.
How to Cancel Your Lookfantastic Beauty Box Subscription on Your Own
Remember, you have 14 days after signing up to cancel your Lookfantastic Beauty Box subscription. If you cancel within those 14 days, you must contact their customer service department. To find that number and to put a stop to your subscription if you don't want it to automatically renew after your current one is up, follow these instructions
Sign into your account
Click on 'my account'
The contact information for customer service will be listed
Disable the automatic renewal option by the 23rd of the next month by clicking 'subscriptions' under 'my account'
Although you can turn off 'auto-renew' at any time, this doesn't cancel your subscription entirely. If you purchased a 12-month subscription and cancel at month 9, you will still be charged for the remaining months as well as receive your box.
Cancelling Your Lookfantastic Beauty Box after the 14 Day Cooling Off Period
Under the Consumer Contracts (Information Cancellation and Additional Charges) Regulations, you have the right to cancel any sort of contract or return goods or services within 14 working days. There are limited exceptions. The 14 days start the day the contract is signed/the goods are purchased. Lookfantastic Beauty Box does not allow for options to cancel after 14 days. Depending on the amount of months you initially chose, it will end but you still need to remember to remove your account from auto-renewing.
Potential Problems After Subscribing to a Lookfantastic Beauty Box
Items that you receive in the box cannot be returned individually, even if you are dissatisfied.
If you signed up for a 12-month-long subscription, you must ride that subscription out before ending it.
You need to opt out of auto-renewal by the 25th of the month BEFORE you will receive the last box of your current term. I.e., if you received your last month's box, you will be charged for the same subscription unless you opt-out in your account settings by the 25th.
If you received a box and want to return it within 14 days, you will need to contact customer service and have a verified return number.
What are the Best Alternatives for Lookfantastic Beauty Box?
If a monthly gift delivered directly to your door brings joy to your life, we don't want to stop you. Some subscriptions differ from others. Here are a few alternatives to Lookfantastic Beauty Box.
| | | |
| --- | --- | --- |
| Company | Cost | Benefits |
| Birchbox | Starts at £13.95 for one month. | You can personalize each box to fit your preferences and needs. They have high-quality products from companies that even celebrities use. |
| Glossybox | From £11.75 a month | Also collaborates with Lookfantastic's products and even has limited edition boxes for frequent subscribers |
| Cohorted | Starts at £39.99 | more on the luxurious side with premium products |
Have DoNotPay Cancel your LookFantastic Beauty Box Subscription
Trying to cancel service after the 14-day cool-off period can be challenging, if not impossible. Luckily, DoNotPay understands consumer rights, and not only that but works faster than trying to get a hold of someone over the phone, waiting on hold for hours. Just open your web browser and follow the instructions.
Log-in to DoNotPay and search for the Manage Subscriptions product.

 

Provide the name of the subscription service you want to cancel.

 

Provide your account details such as email address and username.

 
Once you submit the details, we'll work on canceling your subscription! We'll even try to get a refund on your behalf.
DoNotPay Can Help Me Cancel Subscriptions to Many More Companies
Lookfantastic Beauty Boxes is just one of the subscriptions that DoNotPay can easily help you with.  You may find it particularly helpful cancelling other products as well.
What Else Can DoNotPay Do?
We are experts with consumer rights and the different laws that apply to different companies and industries. DoNotPay can spare you the headache of trying to resolve issues by calling customer service robots or reading the fine print of complex legal jargon. We also provide tips and tricks, like how to apply for virtual credit cards, how to avoid charges from free trials, and everything you need to know about small claims court. You name a problem, we have a solution.