How to Cancel Gousto Box Subscriptions in the UK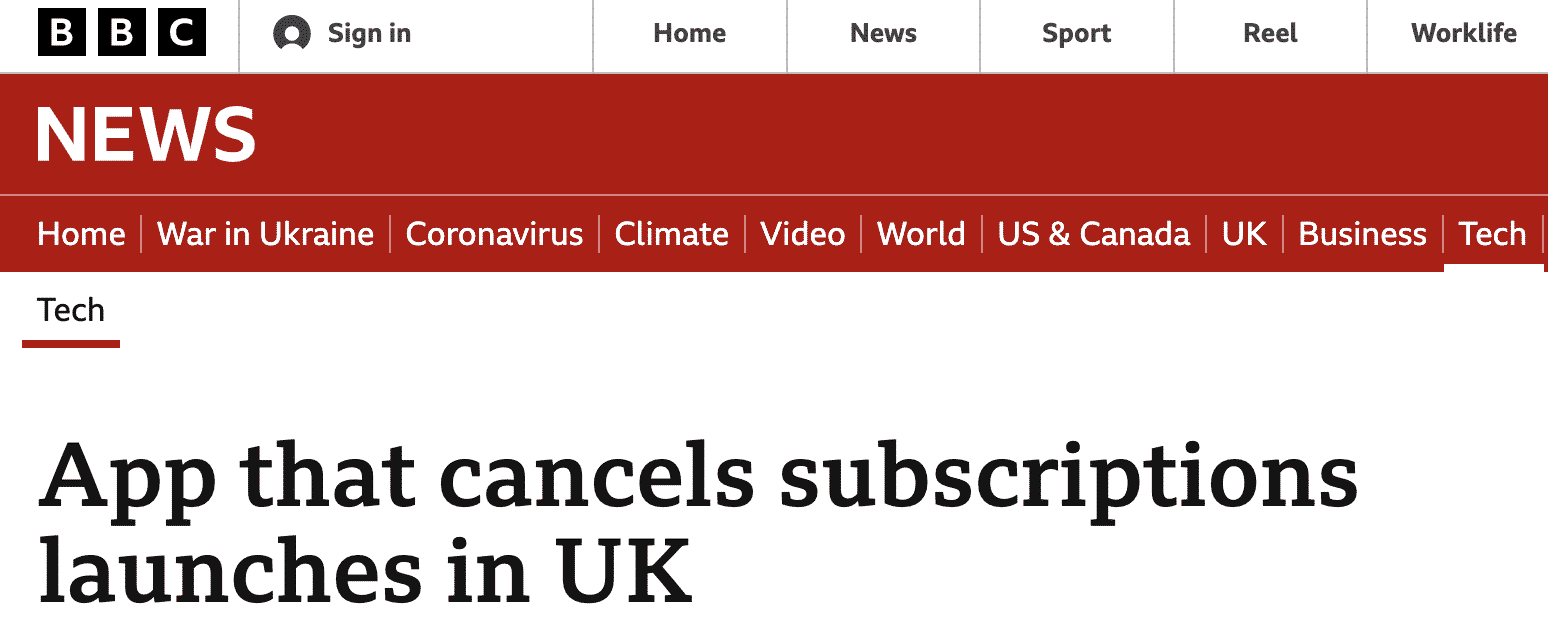 Subscriptions can be a good investment if you use them on a daily basis. Take, for example, a Gousto Box subscription. If you order food frequently, you might love this subscription.
But what happens if you only order takeout once a month or two months? If you feel you no longer derive benefits from your subscription, we can help. DoNotPay will help you for free, and in under 120 seconds.
What Is the Gousto Box Cancellation Policy?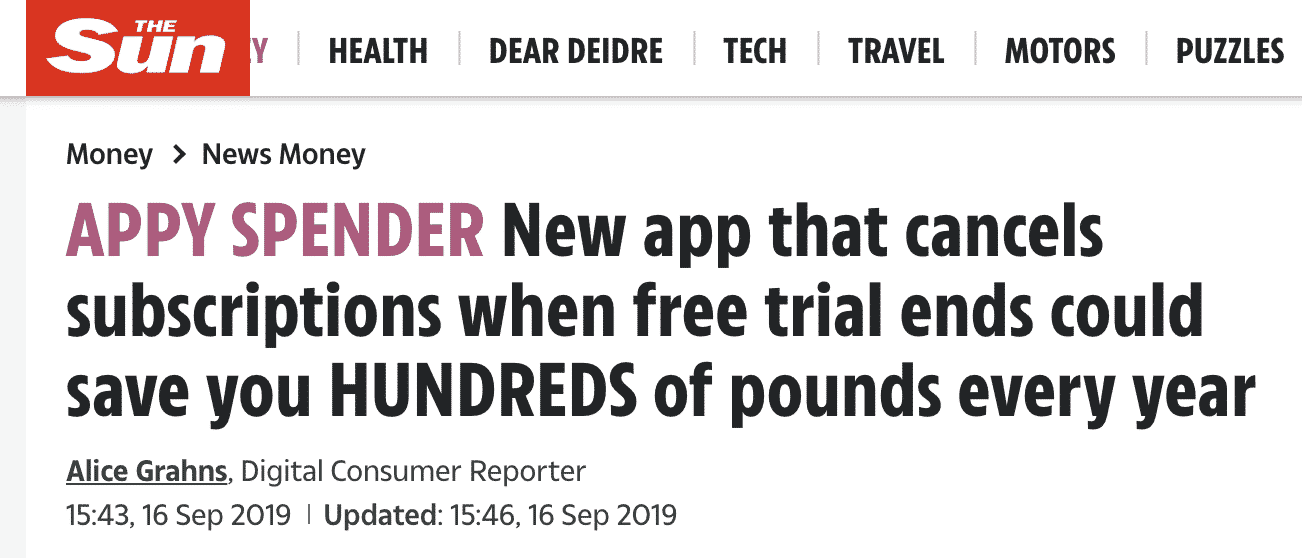 You can at any time without explanation, within 14 days from the date you acquired your last item. Gousto also reserves the right to end your subscription if:
You failed to pay the amount you owe
Unjustifiably charged back
Your account has been inactive for six months or more
After you've cancelled your subscription, Gousto can delete your account, including any credit you haven't used. If you terminate your contract before the cutoff date or during an ongoing order, they will deliver the outstanding orders.
How to Cancel Gousto Box
The table below shows all the ways you can cancel a Gousto Box subscription.
| | |
| --- | --- |
| Can You Cancel Gousto Box Via | Yes/No |
| DoNotPay | Yes |
| Email | No |
| Phone | Yes |
| Letter | No |
| In-Person | No |
| Company Website/ Support Form (or another alternative method) | Yes |
You can cancel Gousto Box by following these steps:
Head over to your Gousto account and click on the 'My Details' tab
Navigate to the 'Subscription' tab
Click on the 'Pause Subscription' to pause the service
Click on 'Cancel My Account' to terminate the service
You can also cancel your subscription by calling the company's customer service on the help page. The number to call is 020 3011 1002.
Does Gousto Box Charge Any Cancellation Fees?
No. Gousto Box doesn't charge you any fees for cancellation.
What Does Gousto Box Subscription Look Like on a Bank Statement?
Before you cancel Gousto Box, the subscription may show up on your bank statement as follows:
GOUSTO.CO.UK - A
GOUSTO.CO.UK - A LONDON W3
GOUSTO.CO.UK - A LONDON W3 GB
GOUSTO.CO.UK - B LONDON W3
GOUSTO
GOUSTO.CO.UK - B LONDON W3 GBR
GOUSTO.CO.UK - B
GOUSTO.CO.UK - B, LONDON W3 GB
GOUSTO.CO.UK - A, LONDON GB
GOUSTO.CO.UK -, LONDON
GOUSTO.CO.UK - B, LONDON W3 GB, REFUND
GOUSTO.CO.UK - B LONDON W3 GB
CREDIT FROM GOUSTO.CO.UK - B
GOUSTO.CO.UK - A LONDON W3 GBR
GOUSTO.CO.UK - A, LONDON W3
GOUSTO.CO.UK - A LONDON GBR
GOUSTO.CO.UK - A, LONDON, W3
GOUSTO VISA OFFERS
GOUSTO.CO.UK - B, UNIT 2 LONDON W3, W3 7UN GBR
GOUSTO.CO.UK - A, LONDON, GREAT BRITAIN
GOUSTO.CO.UK - B, LONDON W3
Now, mistakes do happen. So be sure to keep an eye on your credit card statements even after you cancel Gousto Box.
What Are the Best Alternatives to Gousto Box?
Ordering takeout is almost everyone's guilty pleasure. They are quick and prevent you from doing a load of dishes. It's okay to want a break sometimes, a break which Gousto is offering to its customers. However, if you aren't satisfied with Gousto and wish to cancel Gousto Box for one reason or another, here are four alternatives you can check out:
Abel & Cole Recipe Box: Abel & Cole provides its clients with organic fruits and vegetables and is a healthier option for those who want to eat clean but still don't want to run grocery errands.
Mooli Indian Thali: If you're looking for a service that will bring spicy Indian food right to your doorstep, look no further than Mooli Indian Thali. While their meals require a minute or two in the microwave, the dishes are as authentic as they come.
Green Chef: This food description service is popular for its various dietary recommendations. Green Chef has something for everyone, including keto, vegan, low carb, or vegetarian dishes.
Tastily: If you're looking for Michelin quality meals but don't want to fork out the pounds to eat them, Tastily gives you an easy way out. This service offers 32 premade meals created by Michelin-trained chefs to help you get top-notch meals every time with less hassle.
DoNotPay Can Cancel Your Subscriptions and Memberships
DoNotPay is the first robot lawyer to help clients cancel all subscriptions, including Gousto Box. The best part about DoNotPay's Manage Subscriptions feature is that it works in 3 simple steps:
Log in to DoNotPay and look up the Manage My Subscriptions product.

Tell us the name of the subscription service you would like to cancel.

Provide the account details such as username and email address.
After you've submitted your details, DoNotPay will try to get your Gousto subscription cancelled. We might even get you a refund if possible.
What Other Subscriptions Can DoNotPay Help Me Cancel?
Helping you is only one of our many subscription-related services. DoNotPay can help you get rid of these subscriptions as well:
What Else Can DoNotPay Do?
DoNotPay makes it possible to and also work on several other different services, including
Try DoNotPay today and witness the change.