How to Cancel Giffgaff the Easy Way
If you're looking for strategies to save money, cancelling any unused or unwanted subscriptions is a great place to start. To help you, we've put up this article to help you understand how to cancel Giffgaff.
Giffgaff is a Telefonica-owned contract-free mobile phone company that operates on the O2 network. If you want to know how to easily phone, SIM, or goodybag, DoNotPay is here to help.
What Are Giffgaff's Cancellation Policies?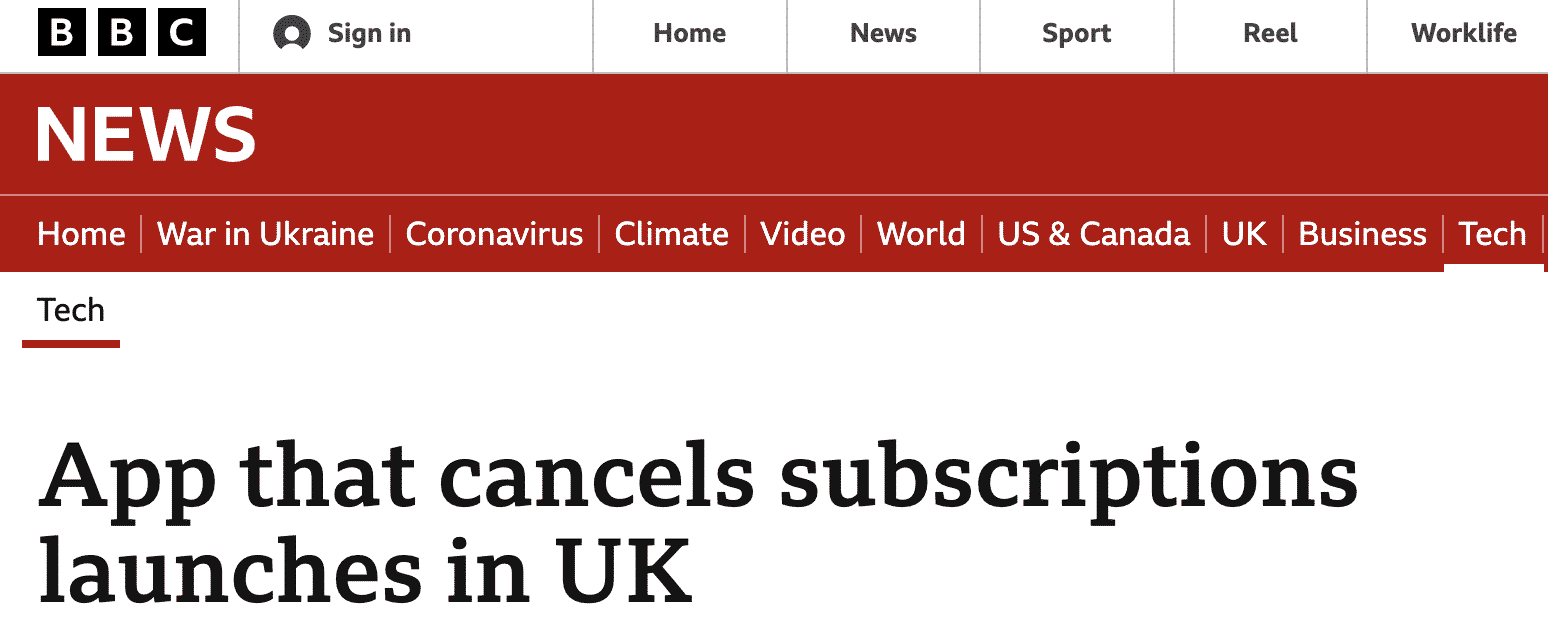 Instead of shelling out money for a service you don't use, it's better to subscription. Giffgaff's cancellation policy states that:
You have 14 days from the time you activate your SIM to test Giffgaff's service and let the company know if you wish to cancel your Giffgaff registration.
Goodybags bought as part of a phone order are not refundable unless the entire order (i.e. the phone purchase) is cancelled.
Giffgaff will refund you as follows if your cancellation request is received during the cancellation period:
Refund the balance if you purchased credit (i.e. your current balance). If you bought a goodybag, you'll get a refund based on how much of the goodybag you didn't use. A goodybag that hasn't been entirely used will be returned in full.
Any refund will be issued using the same method of payment that you used to activate your SIM card. If you used a voucher during this step, giffgaff will send you separate refund instructions.
If you used a voucher during this step, giffgaff will send you separate refund instructions.
Your refund will be processed within 14 days of receiving the cancellation request. Allow 3 to 5 business days for funds to arrive in your bank account. Giffgaff will deactivate your account before the refund is processed. Giffgaff does not charge cancellation fees.
How to Cancel Giffgaff by Yourself
There are three channels to cancel Giffgaff: by phone, online, and by post.
1. By Telephone
While Giffgaff does not have a corporate call centre, you can reach Telefonica through O2. They will redirect you to Giffgaff support if you press 4 for queries not related to O2 accounts. Alternatively, just dial 1 and wait to talk with an O2 customer service representative.
Please be advised that they will not be able to connect you to a Giffgaff representative immediately. They can, however, show you how to contact someone at Giffgaff who can access your account and help you resolve your problem. You can also use this number to escalate complaints concerning Telefonica's Giffgaff or O2 operations.
2. Online
The best approach to cancel Giffgaff services is to do it online. You'll need to access the Giffgaff website.
Click "My Giffgaff" on the navigation header's right corner.
The settings for your account will be listed in the drop-down menu.
To access any of them, you must first sign in, so go ahead and click "Log in."
This will send you to the page below, where you must input your mobile number or name and your account password.
Giffgaff's SIM-only plans have no fixed-term commitments, which is a major selling point. To cancel a SIM-only plan, known as a goodybag, simply go to the "My Payments. You can amend or cancel your goodybag subscription at the "Recur your goodybag" section. To confirm your choice, untick the "Recur your selected goodybag" box and then click "Save recurring settings." The goodybag will no longer appear in My Giffgaff.
You can also withdraw your card information from the payment details section to ensure no more charges are made. If you have any issues or wish to cancel a mobile phone order or seek a refund, you have to contact a Giffgaff agent online.
3. By Post
If you prefer to cancel by post, allow sufficient time for Giffgaff to receive and process your cancellation notice. Post is the best option if you want to totally deactivate your Giffgaff account and have your personal data deleted.
Send your SIM cancellation letters to this address:
giffgaff Ltd
Hertz House
11 Vine Street, Uxbridge
Middlesex UB8 1QE
Potential Problems When Cancelling Giffgaff
Some customers report being charged even after cancelling. This happens when you leave your payment details on with a recurring goodybag. To prevent this, ensure you have completely cancelled and removed your payment details.
What Are the Best Alternatives to Giffgaff?
Some of the best Giffgaff alternatives include:
Service
Benefit
SMARTY

Data discount plans
No credit checks, and you can cancel at any moment.
Unlimited texts and minutes in all plans
Wi-Fi Calling
The most affordable 1 month Unlimited Plan in the UK

EE

Superfast speeds
Free subscription to MTV, BT Sports and more
120GB of data for just £20 a month
Have DoNotPay Cancel Your Giffgaff Subscription
DoNotPay can manage the cancellation for you. Here's how to cancel in 3 simple steps:
Log in to DoNotPay and search for the Manage Subscriptions product.

Provide the name of the subscription service you want to cancel.

Provide your account details such as email address and username.
Once you submit the details, we'll work on cancelling your subscription! We'll even try to get a refund on your behalf.
What Other Subscriptions Can DoNotPay Help Me Cancel?
DoNotPay can also help you cancel:
What Else Can DoNotPay Do?
We can also help you with:
You can as well as other services. Reach out to us today to get your consumer needs sorted.