How to Cancel Your BT Sport on Sky in 3 Steps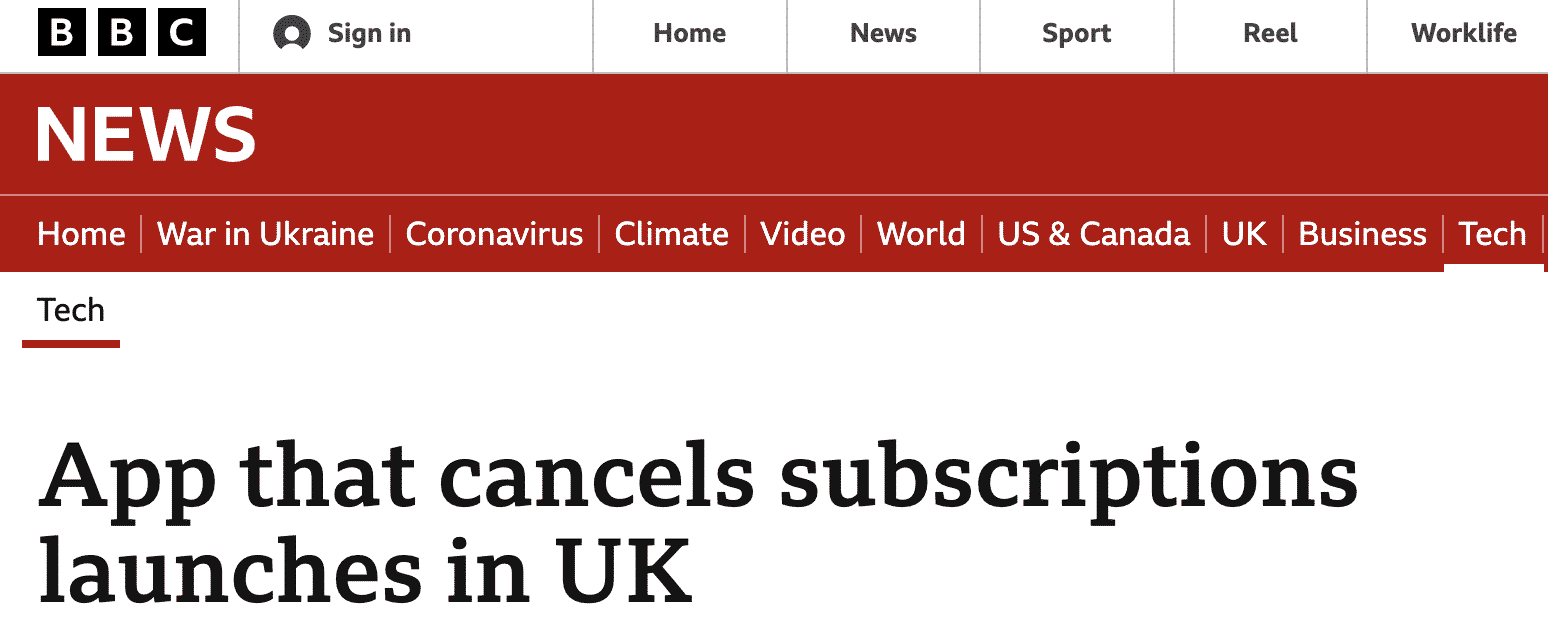 If you're into sports, then BT Sport seems like the perfect way to watch all your favourite athletic events. But what if you need to save money or simply aren't interested in the current events on BT Sport anymore?
If you've decided it's time to cancel, then you can always do that on your own. DoNotPay can make the process of less painful, however, especially if you hate breaking up with subscriptions.
What Are BT Sport's Cancellation Policies?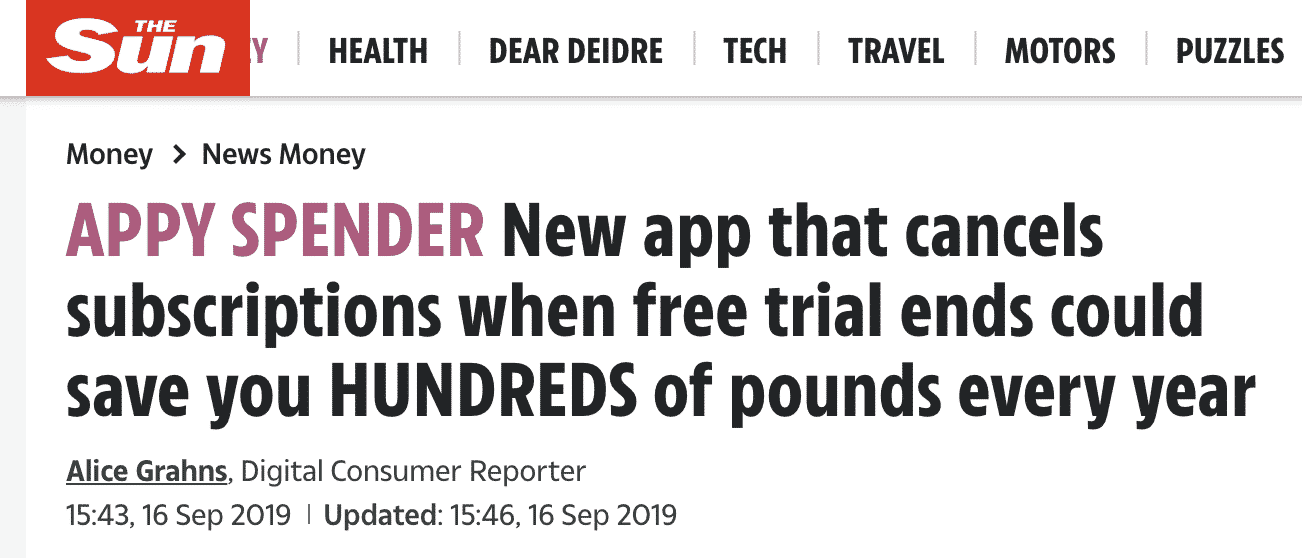 BT Sports does allow customers to cancel, and furthermore, they make it fairly straightforward. That's good, because there are plenty of people who simply feel like £29.99 a month is too costly, so they end up cancelling their subscription. Still, others find that their favourite sport is out of season, and they only want BT Sport for certain times of the year.
Whatever the reason, you can cancel your BT Sport subscription without having to write a 1,000-word essay on why it just isn't working anymore or dealing with a clingy customer rep who begs you not to go.
How To Cancel BT Sport on Sky
| | |
| --- | --- |
| Can You Cancel BT Sport Via | Yes/No |
| DoNotPay | Yes |
| Email | No |
| Phone | Yes |
| Letter | No |
| In-Person | No |
| Company Website/ Support Form (or another alternative method) | Yes |
is a fairly straightforward process, and there are several ways you can do so.
Online
Head over to the BT Sport website, and log into your account.
On the main menu, click on 'Your products.' Next, you'll pick 'BT Sport.'
You should see all the subscriptions you've signed up for listed here. Click on 'Manage' and then choose the cancel option.
BT Sport will ask you to enter your username and password one more time to confirm that it's you.
Once you're done, exit, and log back into your account. Use the steps above to check your subscriptions to make sure it was cancelled.
Phone
If the online option doesn't work, then you can try calling the following numbers.
Local Customer - 0800 783 1401
International Customer - +44 179 359 6931
BT's working hours are from 8 am to 9 pm Monday through Friday. Saturday's hours are 8 am to 8 pm, and Sunday is 9 am to 6 pm.
Social Media
If all else fails, you can always contact BT Sport through their social media accounts.
https://www.facebook.com/btsport/
https://www.instagram.com/btsport/
Cancelling Your BT Sport Subscription Within the Cooling-off Period
The UK Consumer Contracts Regulations look out for consumers. It essentially states that customers have a 14-day cooling-off period in which to decide if they like the service they have signed up for and wish to keep it, or if it's not for them, so they want to cancel.
According to the City of London, you have the right to cancel the service. This applies to BT Sport, but you may get hit with a cancellation fee, which we'll discuss next.
Does BT Sport Charge Any Cancellation Fees?
According to BT's community page, you are required to give 30 days' notice if you want to avoid an early cancellation fee.
SeanD, BT's community manager stated, "You can cancel the agreement at any time, by giving us 30 days' notice, if we've changed the prices, the service or these terms and conditions, and this significantly disadvantages you then, you won't have to pay a fee for leaving early."
SeanD went on to clarify that if you are within the minimum term of your contract, you may have to pay a cancellation fee.
You will have to continue paying for the BT Sport package up until the 30 days are over, and then it's officially done.
Even though you could get a refund if you cancel within the 14-day grace period, BT Sport may hit you with an 82.5% deduction to the remaining charges as a cancellation fee. And, if you decide to cancel after 14 days, you are not eligible for a refund.
What Are the Best Alternatives to BT Sport?
While you can watch BT Sport using Sky, there is also Sky Sports. There are currently 11 Sky Sports channels available with a contract.
You can also watch some Sky Sports channels with the Now Pass, according to Where's The Match. It will cost £9.99 for a day pass, or £33.99 for a full month. This is a great choice if you want to watch rugby, but aren't interested in other sports like cricket or football.
There is also a BT Sport channel on YouTube if you're only interested in a single match.
DoNotPay Can Cancel Your BT Sport Contract
Yes, you can indeed cancel your BT Sport contract on your own. But what if you have more than one subscription to cancel, or are having trouble cancelling BT Sport on your own? DoNotPay is here to do it for you.
Here's what you need to do.
Log in to DoNotPay and search for the Manage Subscriptions product.

Provide the name of the subscription service you want to cancel.

Provide your account details such as email address and username.
Your next step is simply waiting for confirmation from DoNotPay that your BT Sports subscription has been cancelled.
What Other Subscriptions Can DoNotPay Help Me Cancel?
It's rare for a person to have one single subscription, and most people can have anywhere from two to fifteen subscriptions at a time. If that sounds like you, and there are other contracts or subscriptions you want to get rid of, DoNotPay can handle those as well. We can help cancel your subscriptions to:
What Else Can DoNotPay Do?
DoNotPay is not some one-trick app that can only cancel subscriptions. We can also help with things like:
No matter how much you need to get done, DoNotPay can help make many of those tasks more streamlined with just a few clicks of your mouse. Check it out today.