Cancelling Your Sky Movies Subscription Has Never Been Easier
Sky TV is the largest pay-TV broadcaster in the UK, with over 12 million customers. If you subscribed to Sky Movies when the Sky Group rebranded the service as Sky Cinema, you were not required to upgrade. After the change, the Sky Movies package and price were no longer available; however, you could upgrade your Sky Movies subscription for an additional £11 per month.
If your subscription fee has been slowly creeping up or you are just tired of the service, you can cancel the service by giving the company a 31-day notice. After learning how to cancel a Sky subscription, you may want to let DoNotPay for you.
Sky Cancellation Policies
Sky Group requires a 31-day written notice of cancellation. If you are within the 14-day cooling-off period, you can cancel, provided you have not used the service. If you use the service within 14 days, you have initiated the Sky contract. Since Sky Cinema often requires a contract period, you may be responsible for paying the remainder of the contract.
For example, you signed a contract for Sky TV for £26 a month for 18 months. If you cancel Sky within the first 30 days, you are still responsible for £442. That does not include the first month which was paid in advance and any set-up charges.
How to Cancel Sky Movies on Your Own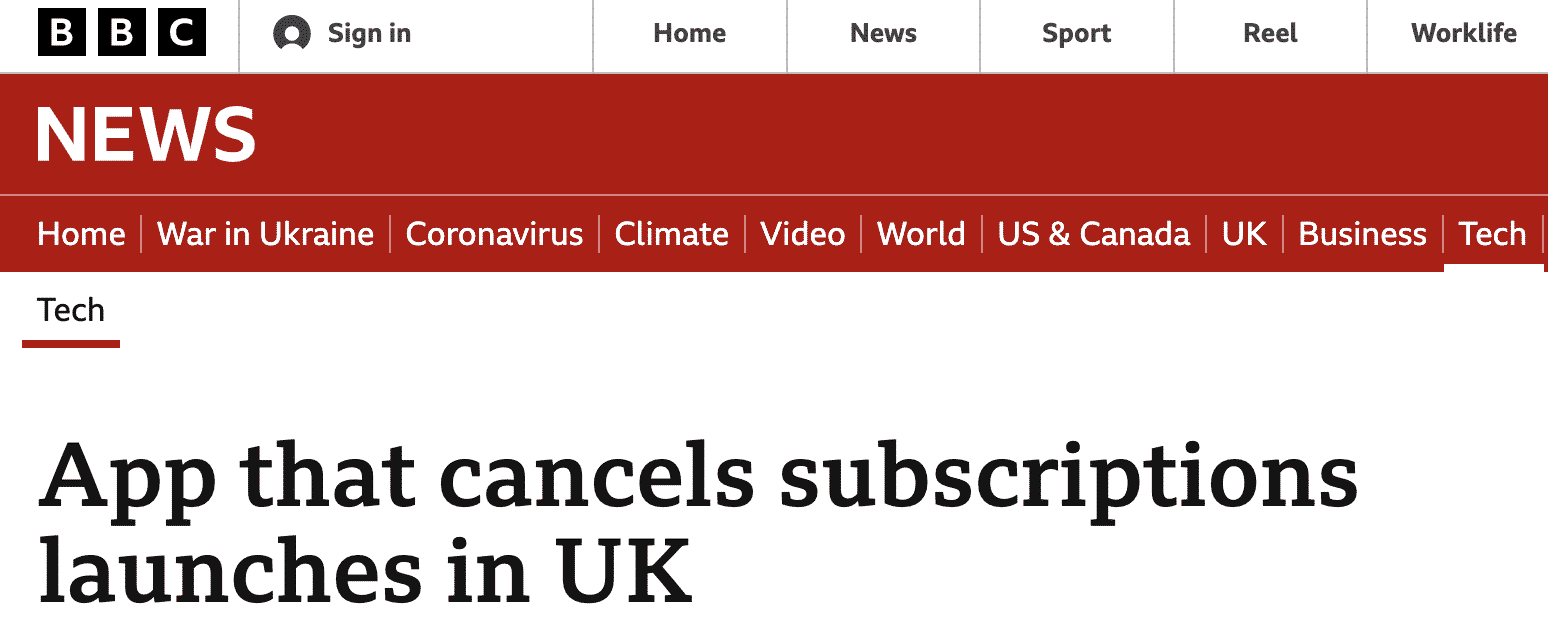 You can subscription by phone, email, or live chat. Each method assumes you have completed your initial contract period.
By Phone
Sky's customer contact centre is open from 8:30 AM to 7:55 PM GMT seven days a week.
Call the customer contact number 03332 022 135.
Navigate the automated prompts until you reach a service representative.
Inform the representative that you want to cancel your subscription.
You must speak with a person to cancel your subscription. If you are not a SkyTalk customer, charges may apply. Once you have confirmed your cancellation request, you should be notified in writing when your service will be cancelled.
By Email
Writing an email may take time. Sky's website indicates it may take up to five days to receive a reply.
Draft an email that includes your name, address, postcode, and telephone number.
Address the email to mysky@sky.uk.
Send the email and retain a copy.
A Sky representative will contact you to confirm your account or you can contact them by phone to confirm the cancellation request. Although the 31-day notice period begins when the email is sent, the request will not be processed until the account has been confirmed.
An alternative to sending an email is completing the online form. However, the website does not indicate when a response can be expected.
By Live Chat
You can cancel your subscription using LiveChat.
Sign on to your online account.
Select LiveChat.
Provide the requested information to initiate a session.
Tell the service representative that you want to cancel your service.
The service is available from 8:30 AM to 8:00 PM GMT, seven days a week.
How to Cancel Sky Movies Within 14 Days
The process for cancelling the service within 14 days is the same as cancelling the service after the cooling-off period. However, you should not incur additional charges if your request is within the cooling-off period. Sky has extended the cooling-off period to 31 days; however, activating the service within that period voids the 14-day protections.
Do Cancellation Charges Apply?
Yes. If cancellation occurs before the end of the contract period, you will be responsible for paying the remainder of the contract. Before cancelling, you should check your contract or account to see when the contract period ends. Calculate the cancellation fee based on the months remaining on the contract. For many consumers, waiting until the end of the contract period is the most cost-effective.
Are There Alternatives to Sky Movies?
Yes. The following table lists alternatives to Sky TV's Cinema:
| | | |
| --- | --- | --- |
| Provider | Entry Level Cost | Advantages |
| BT TV | £10 a month | Includes 94 channels plus Sky Cinema, Max, Sports, Netflix, BBC, Amazon Prime |
| Virgin Media TV | £33 a month | Fast broadband with over 230 channels plus Netflix and Amazon Prime |
| Now TV | £9.99 a month | Sky TV's streaming service with 1000 movies. Requires an 18-month contract, but is available on up to six devices |
| TalkTalk TV | £2 per month | Requires a 30-day subscription and a one-time £25 fee. Only available to broadband subscribers, but has more than 70 channels and 30 streaming applications |
Let DoNotPay Cancel Your Sky Movies Subscription
Use the following three steps to have DoNotPay subscription. Be sure to include your name, address, postcode, and telephone number.
Log in to DoNotPay and search for the Manage Subscriptions product.

Provide the name of the subscription service you want to cancel.

Provide your account details such as email address and username.
Once DoNotPay notifies Sky, your 31-day notification period begins. We will notify you when the email is sent.
What Other Subscriptions Can DoNotPay Help Cancel?
DoNotPay can help cancel an almost limitless number of subscriptions including the following:
Sign up today to get started.