You Can Easily Get the Hopper Customer Service Number Through DoNotPay
If you are a traveler, you might be familiar with the company Hopper. You can book things like flights, hotels, and cars for your trip through their site. The company claims that you can save up to 40% every time you travel if you book through them. If you have an issue with Hopper, you might be looking for the .
Along with helping you get in contact with Hopper, we can help you reach out to over 10,000 companies. Here are a few examples of companies we can help you with.
Getting into contact with a company can sometimes be a real challenge. You might end up waiting on the phone for hours or sending an email to which you never get a response. The good news is that DoNotPay can help.
Contact Information for Hopper
If you need to contact Hopper, the general contact information below or guide on contacting through the app should prove helpful.
General Contact Information
If you have an issue with Hopper and need their , among other things, you will find it all in the table below.
For other issues, you must contact Hopper through your booking in the app.
How to Contact Using the App
Follow these steps to contact Hopper using the app.
Open your app and go to the settings via the person icon in the top left-hand corner.
Once you are in settings, hit "Help Center."
This will bring up your active bookings.
Click on the trip you need help with, and you can submit your question there.
Trying to get a response out of Hopper might be difficult, but DoNotPay is happy to help you get the answer you need.
Locations for Quick Help for Your Hopper Issues
If you need some quick help for your Hopper issue and don't think you need to actually talk to a representative, here are a few places you might answer.
Corporate Address for Hopper
If you need to send something to Hopper or are interested to sue them, you will need to know their headquarters address.
Here it is:
5795 Gaspé Ave Suite 100
Montreal, Quebec H2S 2X3
If Hopper Won't Help Me, Can I Sue Them in Small Claims Court?
If something happened with Hopper and they won't help you, you can sue them in small claims court. DoNotPay can help you through the whole process. Here is what it looks like.
DoNotPay makes a demand letter, and you send it off to Hopper.
If Hopper does not respond, you will fill out court forms with DoNotPay's help.
Then, DoNotPay will help you file an official complaint.
After that, you let Hopper know you are suing them by serving them.
Lastly, you will go to court.
Popular Reasons People Reach Out to Hopper Support
You are not alone in needing to reach out to Hopper support. There are several reasons why you and others might need to reach out to their support channel.
You've been banned from the app and don't know why.
You can't gain access to your account.
There is a technical glitch preventing you from booking.
You have concerns about your privacy.
Reach Out to Hopper Customer Service With DoNotPay
It's never fun when you have an issue with a product or service and can't get a response on how to fix it. When you are already busy, the last thing you want to do is wait on the phone or wait for an email response.
DoNotPay created the Skip Waiting on Hold product, which allows a robot to wait on the phone line for you. Then, when a representative picks up, the line will switch over to you to explain your issue.
This is how it works.
1. Open your web browser and sign up for DoNotPay.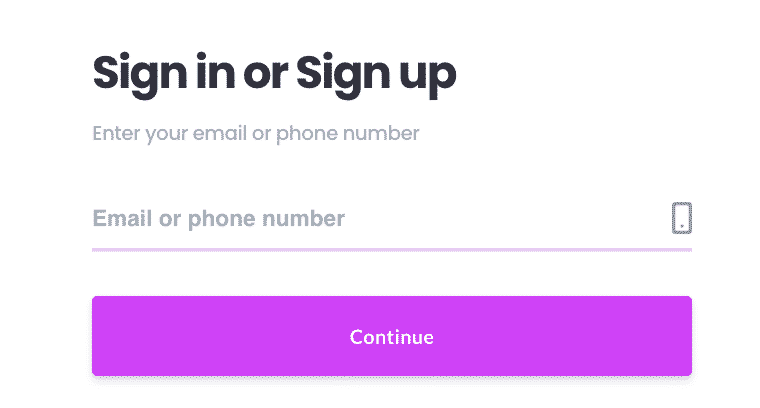 2. Type in Skip Waiting on Hold and select the product.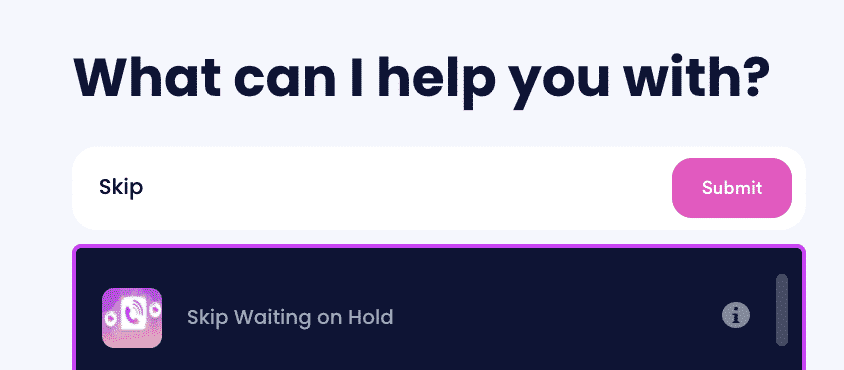 3. Search for the company you'd like to call.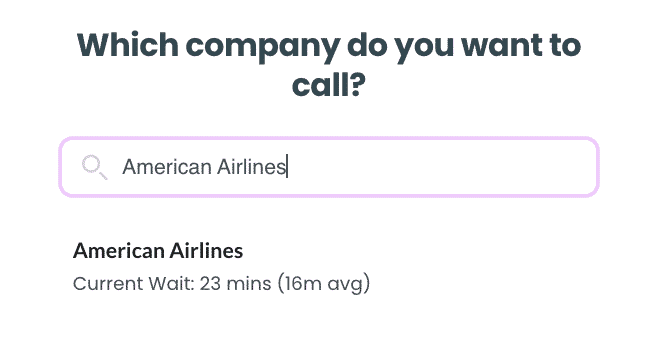 4. Click on the name of the company and have us do the work for you.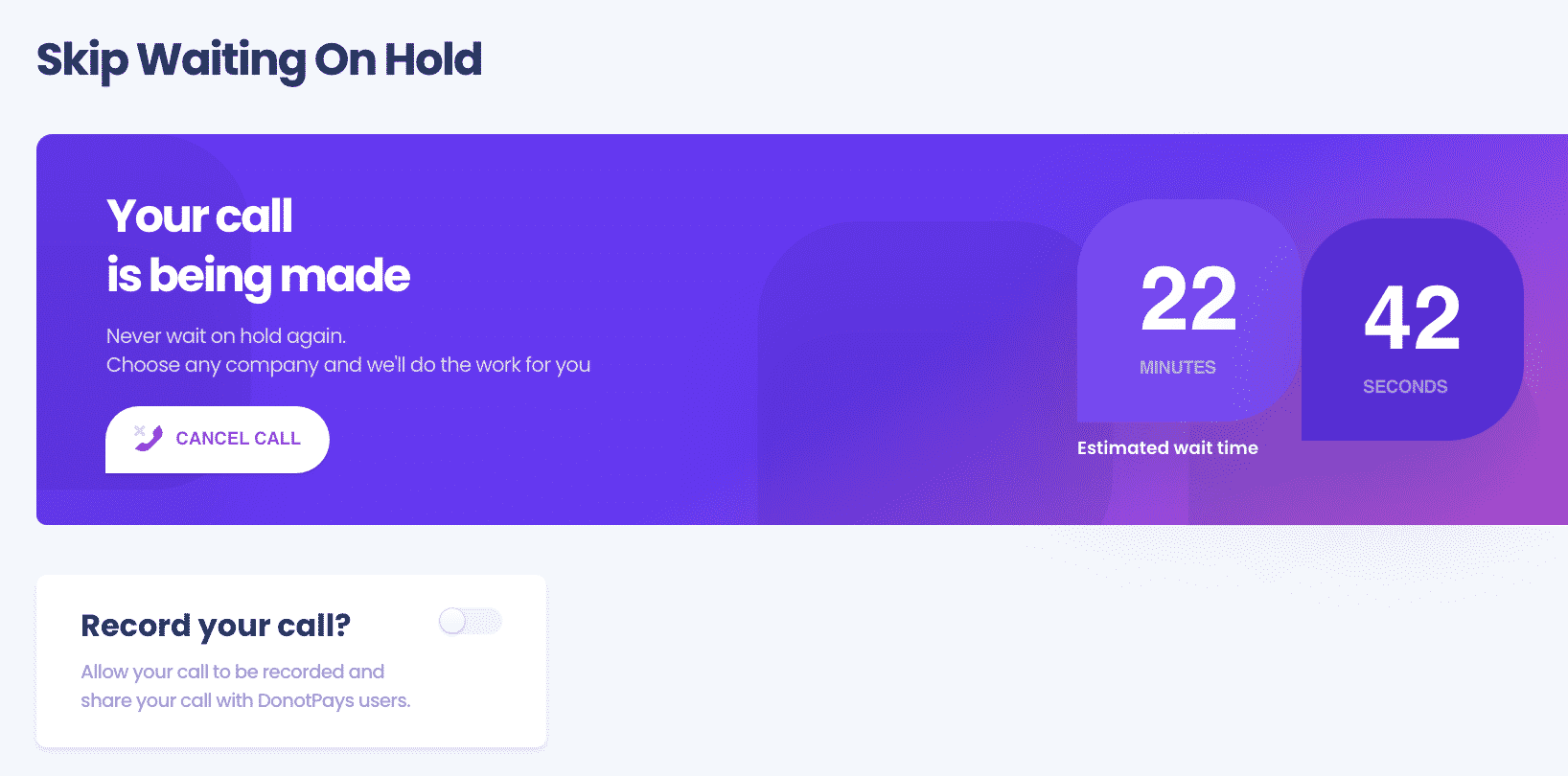 That's it! DoNotPay tells you when someone picks up, so you can talk to a customer support representative without having to wait on hold.
What Else Can DoNotPay Do?
At DoNotPay, we can help you with a wide variety of tasks because we work with many companies. Below you will find several examples of ways we can help you.
Conclusion
Traveling is expensive, and when you have an issue that might cost you money, you want it resolved right away. You can try contacting Hopper on your own, but you might end up waiting on the phone for hours waiting for someone to respond. Instead, you can use the Skip Waiting on Hold product from DoNotPay and be alerted when someone answers the customer service line. Contact DoNotPay to see how we can help you connect with Hopper support.