Contacting the Consulate General of Haiti in Miami
Finding the proper way to contact an embassy or consulate can be quite a tedious process. With limited in-person visits allowed, and extended wait times, and varying office hours, directly contacting the embassy has been proven to be challenging.
However, you no longer have to worry about that! This article will provide you with a thorough guide on how you can contact the consulate of Haiti in Miami, Florida. More importantly, it will introduce you to a to contact any embassy or consulate with DoNotPay.
About The Consulate General of Haiti in Miami
Not everyone can inquire at the Consulate of Haiti in Miami as each consulate has its own jurisdiction. The consulate of Haiti in Miami has the following Consular Jurisdiction:
Alabama
Florida
Georgia
Louisiana
Mississippi
Tennessee
Texas
Puerto Rico
Virgin Islands
If you do not live in any of the aforementioned states, you must contact the embassy to find out which consulate is responsible for your territory. Keep in mind that not all consulates offer the same consular services. For your convenience, here is the list of the other states that have consulates of Haiti:
Atlanta
Boston
Chicago
New Orleans
New York
Orlando
San Francisco
Where is the Consulate of Haiti in Miami?
The consulate in Florida is located in Downtown Miami, close to Biscayne Bay. Its exact address is:
259 S.W. 13th St.
Miami, Florida 33131
United States of America
The following transit lines have routes that pass the Consulate of Haiti:
Bus: Consider numbers 110 or 24
Subway: Take the Green Line
Light Rail: Take Brickell
How to Contact the Consulate of Haiti in Miami, Florida?
Address
259 S.W. 13th St.

Miami, Florida 33131

United States of America

Office Hours
9:00 AM to 3:00 PM

Monday to Friday

Please note: these office hours are scheduled by appointment.

Phone Number
+1 (305) 859-2003

For the following services, dial their respective extensions:

Reception: 101-102

Passport Services: 117

services: 116

Archives: 115

Email
consulathaitimiamiinfo@diplomatie.ht
Social Media:
Facebook

Twitter: ConsulHaitiMia

Website
www.consulathaitimiami.ht
Fax
(+1) 305-854-7441
Consul
Jean Marie Francois Guillaume
Due to the ongoing COVID-19 pandemic, the operating hours of the consulate may vary. Make sure to contact the consulate prior to your visit. Note that the consulate general may be closed on American and Haitian public holidays.
Consular Services offered by the Consulate of Haiti in Miami
All requests must be made in person – online and postal services are not offered. The consulate offers the following services:
Processing of Passport Applications: Apply for a Haitian passport, or to renew your passport. To find the required documents please visit https://cgmiami.gouv.ht/passeports/. All application fees must be paid by Money Order or a Bank Card.
Processing of visa applications: All visa applications must be submitted 3 weeks before the date of departure to Haiti to allow for processing. There are different types of visas:

Tourist or Visitor Visa
Diplomatic and Official Visas
Immigrant or Residence Visas

Notarization of Documents
Authentication of Documents: driving license certificate, identity certificate, marriage certificate, civil status certificate, and divorce certification.
It is important to remember that citizens of the United States do not require a visa to enter Haiti as a visitor, however, you must directly contact the consulate to inquire about the availability of and eligibility for the other types of visas.
As of the 28th of March 2018, nationals of Syria, Iran, Libya, Vietnam, Yemen, and Tchetchenie who have American, Canadian, or Schengen visas are no longer required to apply for an entry visa to go to Haiti. For all other nationals wishing to transit or enter Haiti, they need a visa valid for the duration of their stay. A single entry visit must not exceed 90 days.
How to Contact the Consulate General of Haiti in Los Angeles With DoNotPay in Seconds?
As previously mentioned, the long wait times and varying office hours make it more difficult to contact the Haiti Consulate in Los Angeles and to gather all the right information. Let do the work for you and help you contact the consulate! Just follow these four simple steps:
1. Search "Contact Embassy" on and select the product card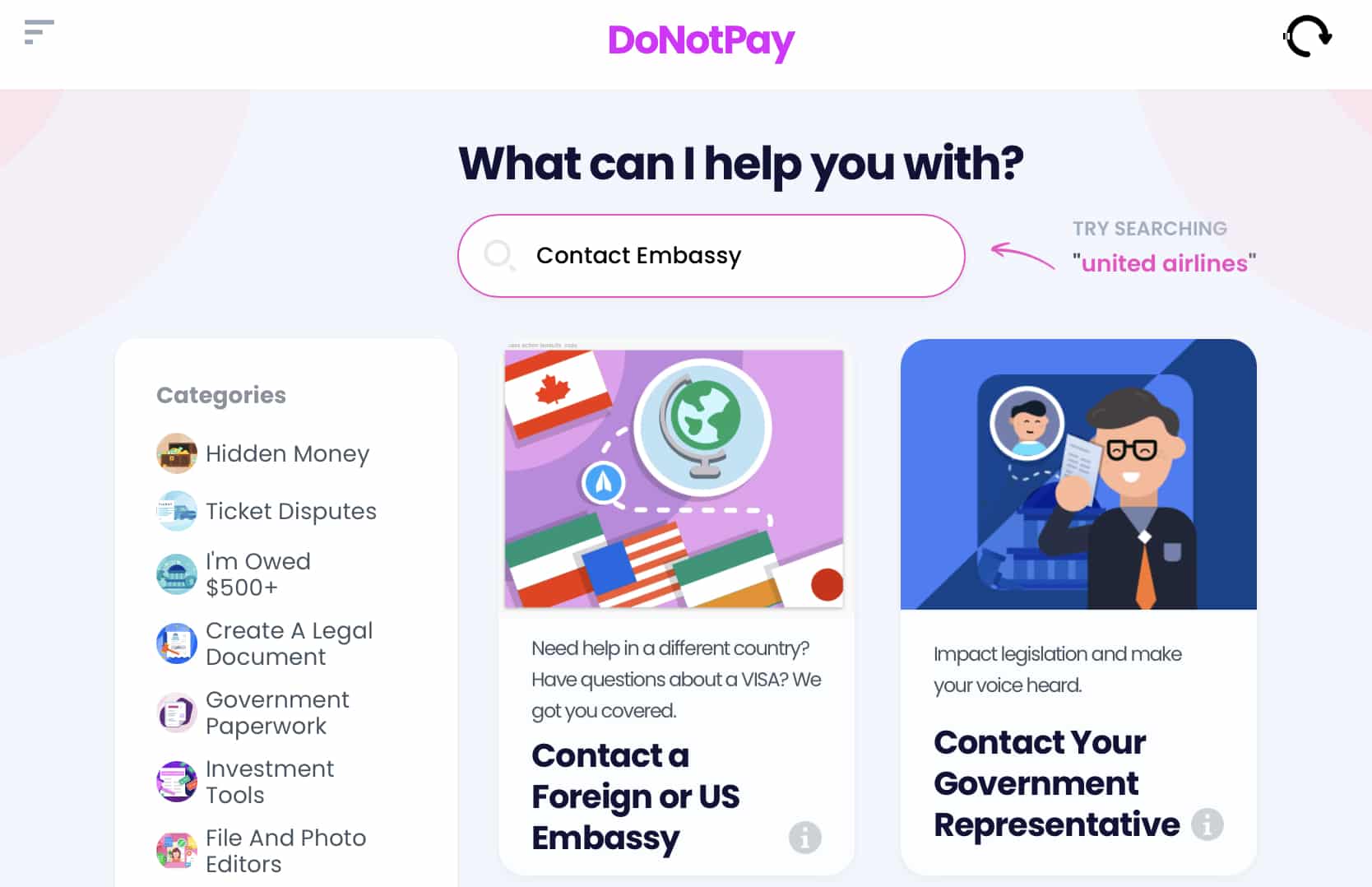 2. Choose the option "Foreign Embassy in the US"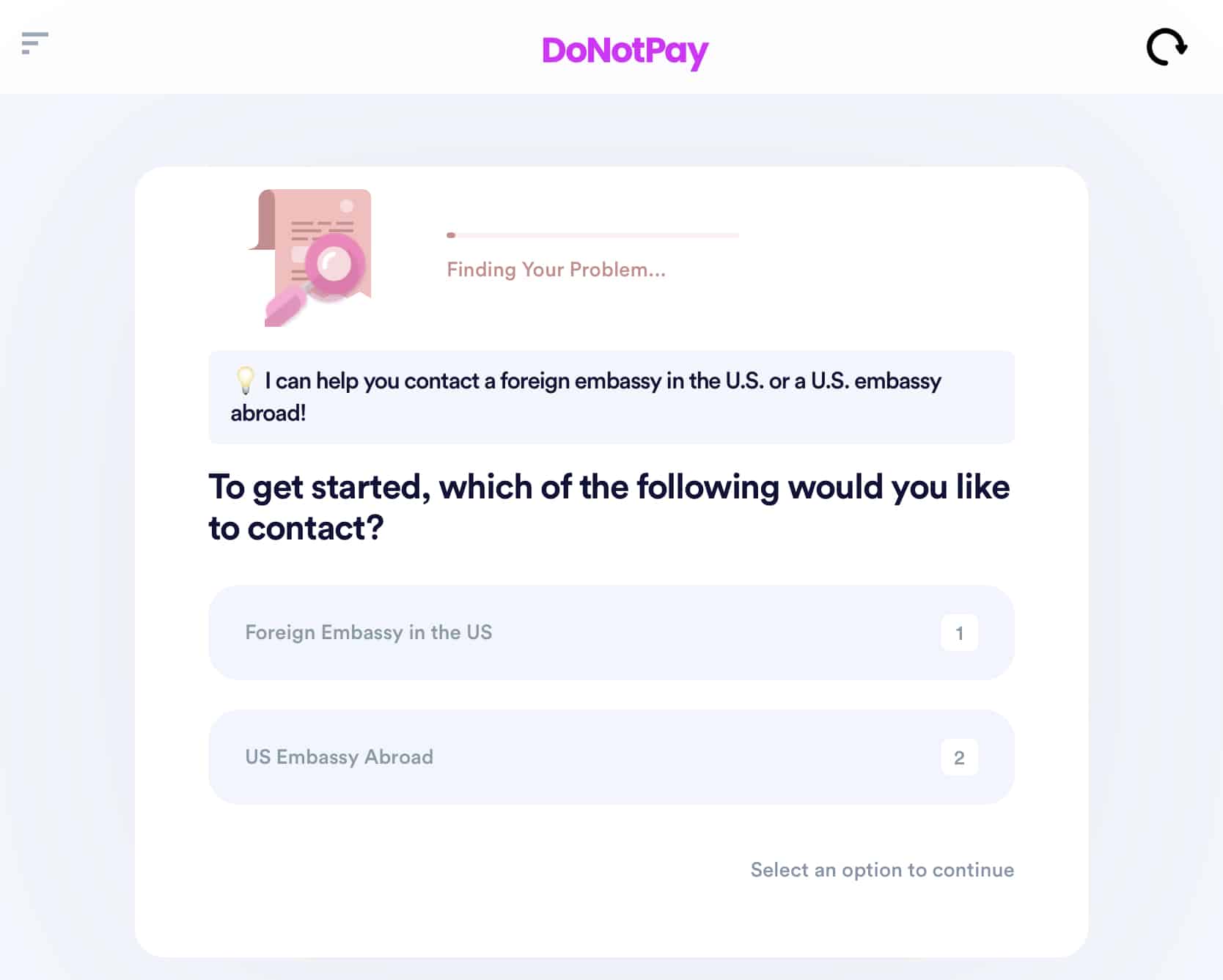 3. Briefly explain your inquiry or issue that you want to resolve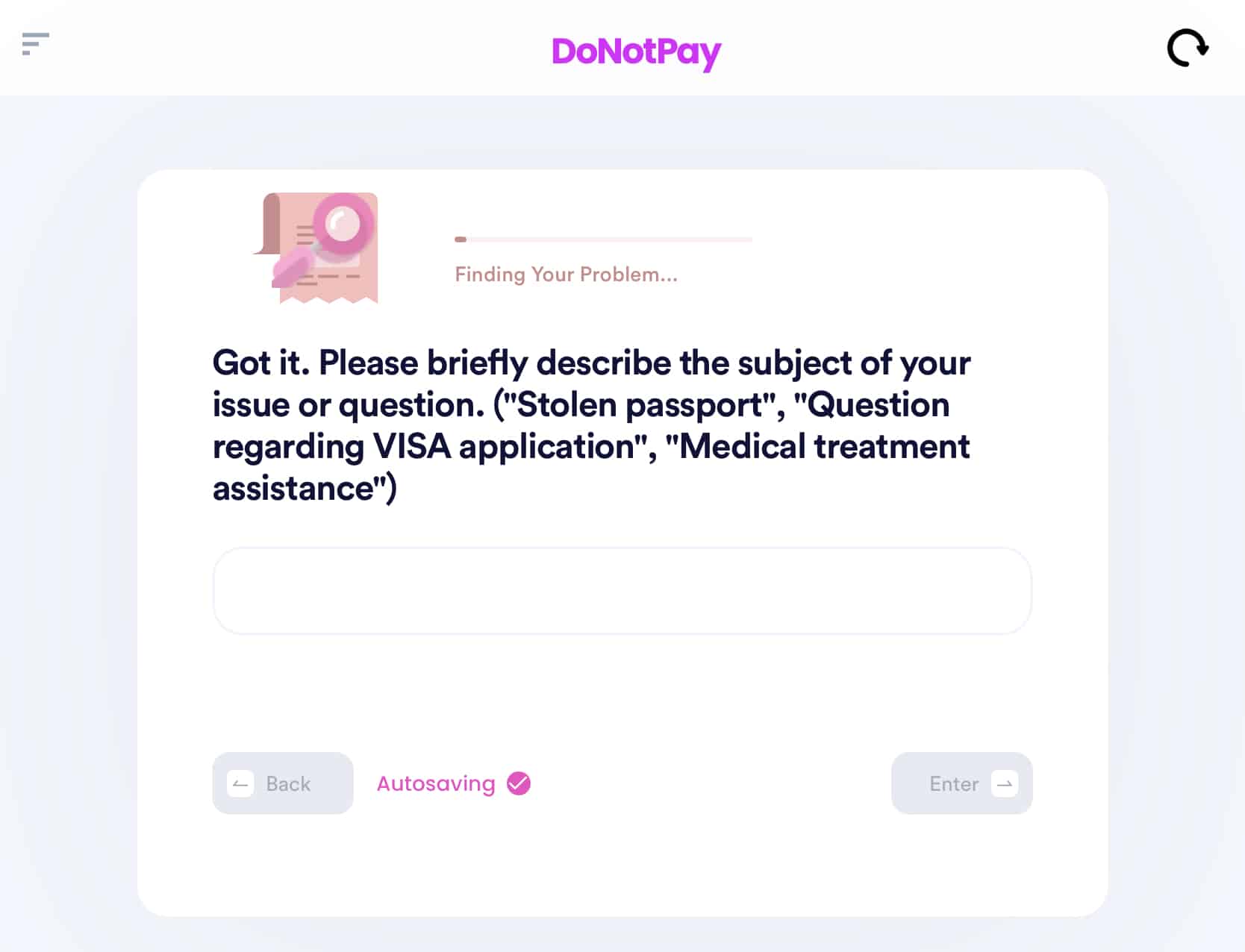 4. Type the City/Country of the Consulate you wish to contact – in this case, type in "Miami"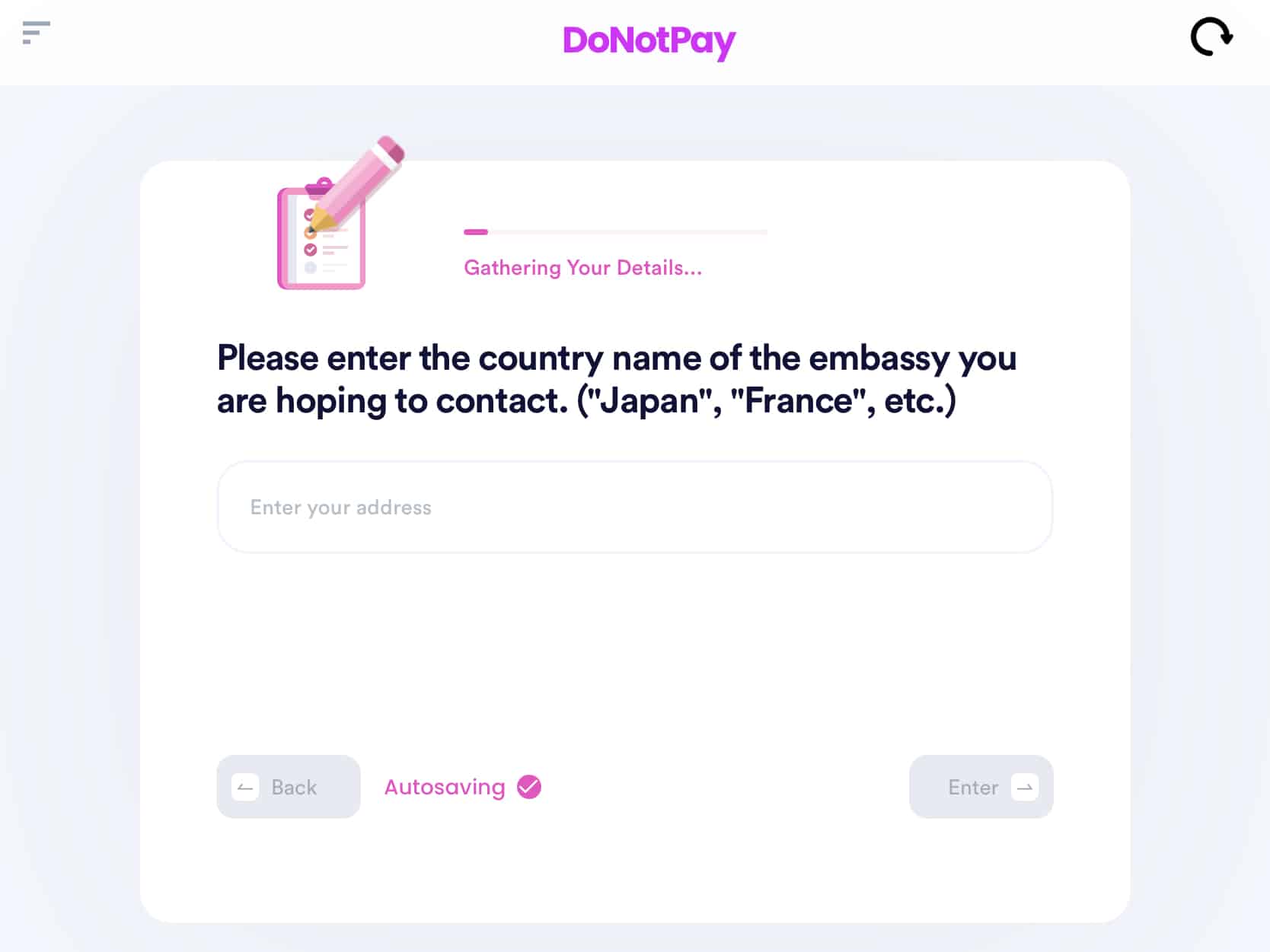 As simple as that, you are done! The robot lawyer will contact the consulate of Haiti in Miami on your behalf. You can expect a direct response from a consulate representative about your inquiry to your email.
DoNotPay Also Helps You Contact
Philippine Consulate General (Los Angeles, San Francisco, New York)
Chinese Consulate General (

Los Angeles

,

New York

,

Chicago

)
Indian Consulate General (

Huston

,

New York

,

Chicago

)
Nigerian Consulate (

Atlanta

)
Russian Embassy (

Washington, DC

)
Brazilian Consulate General (

Miami

)