How to Get Google Workspace Free Trial Without Adding Credit Card Payment Info

Google Workspace, formerly known as Google apps and later G suite, is a collection of all Web-based productivity and collaboration applications . First launched in 2006 as Google Apps, the Google Workspace collection contains all Google communication, employee engagement, storage, and content creation resources.
There are four packages of Google Workspace available for subscription-based purchases for Google users:
Business Starter
Business Standard
Business Plus
Enterprise
All the packages are available on mobile phones and tablets (iOS or Android) and Windows, Mac, or Linux computers.
DoNotPay helps you  without adding product payment info. Sign up to the DoNotPay website today and get instant services.
What You Need To Know About the Google Workspace Free Trial
Google Workspace new users can enjoy 14 days of free access to all the Google Workspace products. You automatically start your  when you sign up for Google Workspace services.
Your Google Workspace account can sustain up to 10 users. If you switch editions during your free trial, the unused days apply to your new subscription. You should verify your domain and add your preferred payment method within 9 days of starting your trial to avoid the cancellation of your account before the end of the free trial.
You are needed to submit your payment details while signing up. Your chosen payment method will not be charged until your free trial ends. You will be automatically billed when your free trial ends before you cancel your free trial subscription.
To avoid the automatic upgrade and billing, you should cancel your Google Workspace subscription during your free trial without any extra fee. 
Will I Be Charged After the Google Workspace Free Trial Ends?
Your Google Workspace  upgrades to a paid subscription after the free trial if you fail to cancel your subscription on time. If you have not added your banking details or verified your domain, your account will be automatically canceled at the end of the free trial.
Google Workspace will refund any unused credits through the payment method you used. You, however, need to wait till you are reimbursed before you can delete your account. It will take up to 4 weeks for your bank to process the refund request.
Here are steps you need to follow to cancel your Google Workspace subscription, free trial, or paid version:
Sign in to your Google Admin console
Sign in using an account with super administrator privileges, not as your current Google account
On the Admin console Home page, go to "billing" and then "manage subscriptions"
Click your subscription, then More and Cancel Subscription
Input a reason for canceling and then click Continue
Check the box to confirm you read the information and want to continue
Enter your email address and then click Cancel My Subscription
How Much Does Google Workspace Cost After the Free Trial?
The following are the prices of the different Google Workspace plans:
| | |
| --- | --- |
| Enterprise | |
| Business Plus | $18 per user per month, for up to 300 users |
| Business Standard | $12 per user per month, for up to 300 users |
| Business Starter | $6 per user per month, for up to 300 users |
Avoid Automatic Subscriptions After Free Trials With DoNotPay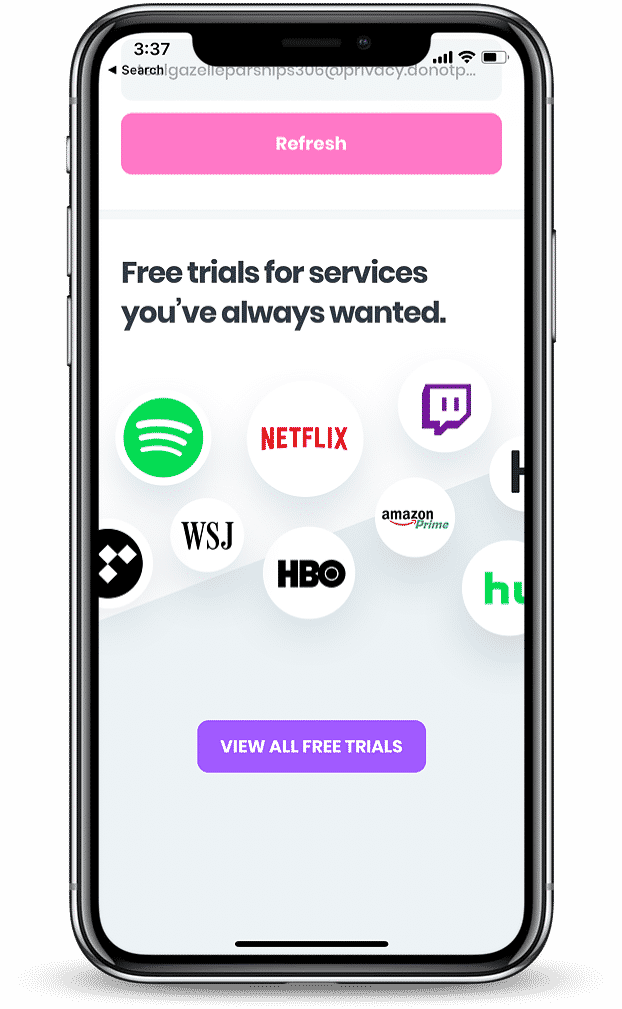 You can opt to give your banking details to Google workspace during sign-up to prevent cancellation of your free trial before the end of the trial. The downside of the submission is that Google Workspace has the liberty to auto-upgrade your account once the free trial is over before you cancel your subscription.
Signing in to your account to check how long you have before the free trial ends is a long process, and you might miss the required cancellation as well. DoNotPay is here to save you from this headache. Through DoNotPay's Free Trial card product, you can now sign up for a free trial using its virtual credit card.
The virtual credit, a product of DoNotPay virtual credit card generator, allows you to subscribe to free trials that do not require preauthorization without using your real debit or credit card.
The virtual credit card is anonymous, has no money, and is not connected to your bank. Hence, you avoid incurring unwanted bills even when you forget to cancel your free trial subscription. Sign up to the DoNotPay website to enjoy these endless free trials without risking your baking details now.
DoNotPay Is the Ultimate Virtual Assistant and Customer Advocate

DoNotPay is the first robotic lawyer of its kind that has automated almost all your processes. DoNotPay's virtual credit cards can help you , fight spam emails, robocalls, marketing messages among other uses in the comfort of your home.
We work with government entities and private companies to solve administrative and legal problems within minutes. Sign up to the DoNotPay website to access these services and more from your browser: