Cancel EE Broadband Contract in a Flash
Everything comes to an end, even excellent ones. Perhaps you've discovered a better bargain or are synchronising your provider across your devices and home internet. Whatever the case, EE has many options for terminating a broadband contract.
However, if you're unsure how to cancel your coverage, the best solution is to contact DoNotPay. We'll make the procedure as painless as possible for you, and we'll make sure your is cancelled quickly and efficiently.
What are EE's Cancellation Policies?
To , you must give 30 days' notice. You'll be charged when your minimum contract term expires or when the 30 days are up, whichever comes first. You may be charged an Early Termination Charge and a Notice Period Charge if you haven't completed your minimum contract period.
How to Cancel Broadband Contract With EE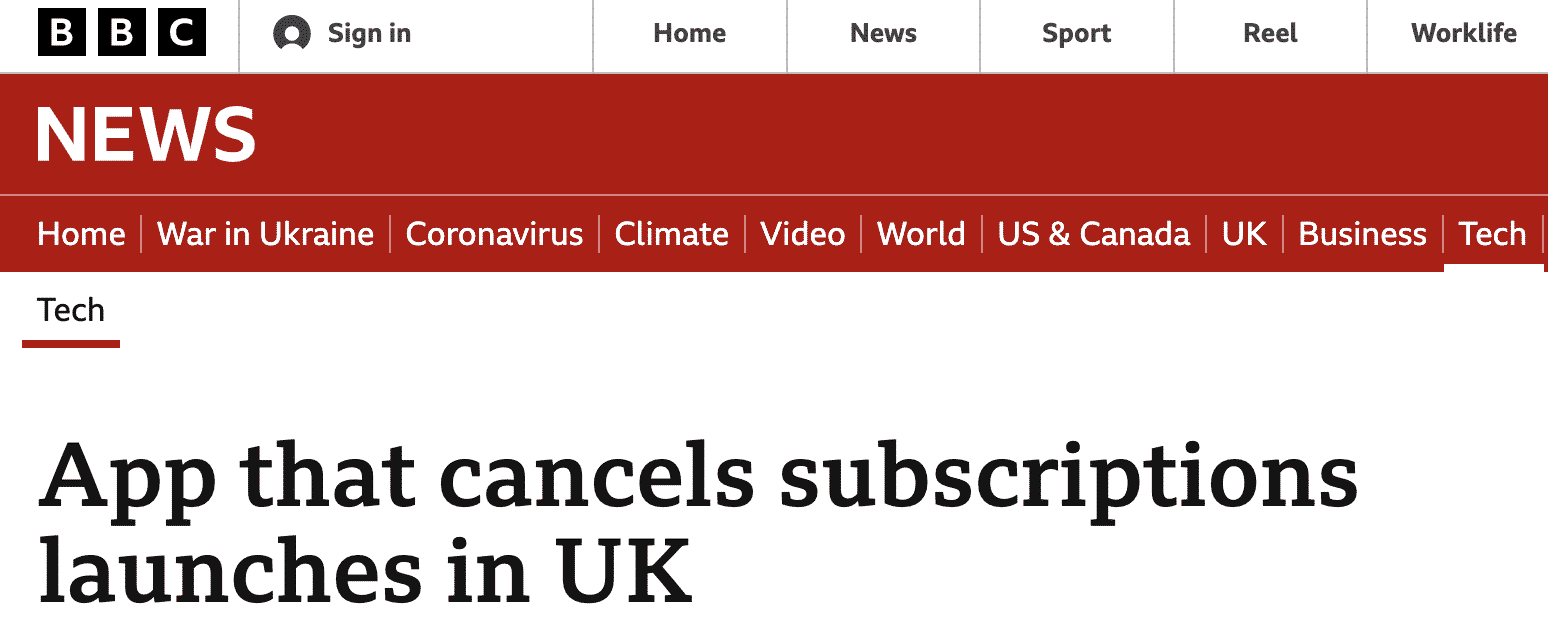 There are various options available for cancelling your connection, whether you're switching to a different broadband provider or cancelling for another reason (for example, you're having problems with EE's download speeds).
Depending on which of the following scenarios you're in, you'll need to terminate your EE subscription differently.
Changing to Another Broadband Provider
If you're switching to a different broadband provider, you may be able to do it without informing EE. If your new broadband provider utilises the Openreach network to supply broadband to your house, you can do so.
Cancelling EE Broadband for Another Reason
If you want to cancel your broadband service for any other reason, you'll need to contact EE if you're still within the minimum duration of your EE contract if you want to get out of your contract early. You'll have to pay an early termination charge.
You will be charged an early cancellation fee if you discontinue your EE home broadband connection prior to the termination of the minimum contract time. To receive a figure for your early cancellation fee, contact EE, although it's usually approximately 25-35 per cent of the remaining expenses for your minimum term. This is due to EE's VAT reduction and any cost savings resulting from your cancellation (e.g. wholesale costs). They'll then deduct an additional 4% as an early receipt discount.
If you have the previous EE TV service, you must return your EE TV box within 30 days after cancelling your account (otherwise, you will be charged £175 on your last bill). If you have a mobile data increase on your EE phone, you will lose it if you cancel your EE home broadband account.
Call the EE customer support line at 0800 079 0544 to discontinue your home broadband connection.
How to Cancel Contract Broadband Online
To cancel your contract broadband online, take these steps:
Log in to the EE website
Go to the menu > Account Settings > Leave EE
Once you have your new SIM card, contact EE to transfer your phone number
What Are the Best Alternatives to EE?
Some of the best alternatives to EE include:
Alternative
Features
Sky+ HD

Sky+ HD box for digital video recording
A tonne of on-demand options
Sky Go service for on-the-move users

Now TV

Satellite dish-free access
Numerous sky features at a lower price
Day passes to sky sports
Contains BBC and I player

Apple TV

Chromecasting
iTunes access
Netflix support
DoNotPay Can Cancel Your Subscriptions and Memberships
DoNotPay can manage the cancellation for you then notify you once the service has been cancelled. Here's how to cancel in 3 steps:
Log-in to DoNotPay and search for the Manage Subscriptions product.

Provide the name of the subscription service you want to cancel.

Provide your account details such as email address and username.
Once you submit the details, we'll work on cancelling your subscription! We'll even try to get a refund on your behalf.
What Other Subscriptions Can DoNotPay Help Me Cancel?
Cancelling your EE Broadband contract is only one of the contracts we can assist you with. We may also cancel the subscriptions of the following companies:
DoNotPay can also help you cancel several other subscriptions not listed here. Reach out to us anytime you have a query.
What Else Can DoNotPay Do?
DONotPay can do more than help you cancel your EE contract. Other services we offer include:
You don't have to sweat it when trying to cancel your subscriptions. For these and other services, reach out to us at DoNotPay today.