Cancel Direct Line Auto-Renewal Before You're Charged Again!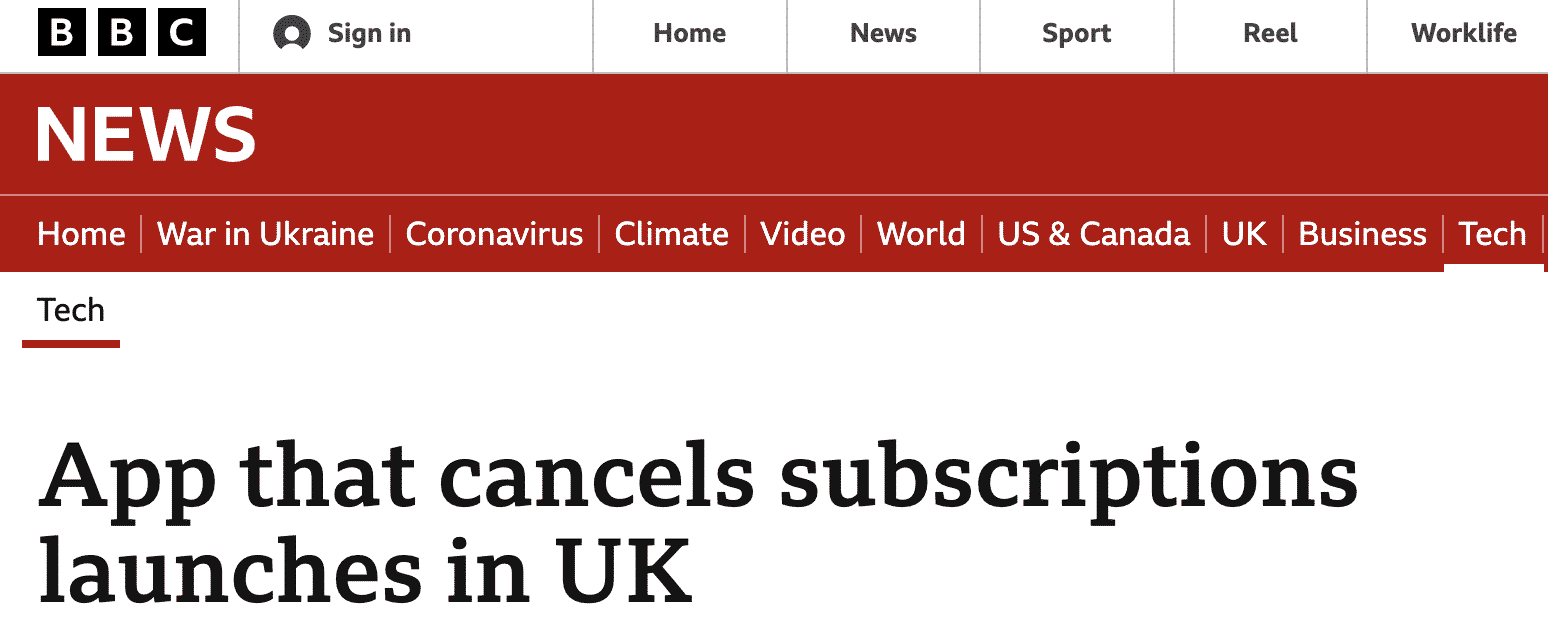 Canceling subscriptions is often extremely frustrating. Companies will try to entice people with lower subscription costs for a certain amount of months or promise things they won't deliver on. Sometimes, after you believe you've canceled something, companies will still charge you for the service too. So, how can you avoid this? How do you
DoNotPay is there to help you with the process of canceling any and all subscriptions. You won't have to worry about extra charges or falling for a shady promotional offer anymore. From Planet Fitness to RAC, DoNotPay will help you cancel them all.
What is Direct Line?
Direct Line is an insurance company that provides several types of insurance to people in the UK. They offer just about any type of insurance you can think of, including business, auto, and home insurance.
Other insurance offerings include:
Pet
Travel
Landlord
Breakdown
Cycling
Tradesperson
Over 50s Life
Life
What Is Direct Line's Cancellation Policy?
doesn't have a complicated or extensive cancellation policy, and it's relatively the same across all insurance options. However, if you've made a claim during your coverage period, or a claim has been made against you, you may have a little more trouble canceling your insurance.
Their Cancellation Policy states the following:
You'll receive a full refund if you cancel your insurance before it begins.
If you cancel within 14 days of the coverage or when you receive your documents, you'll receive a full refund Breakdown coverage and/or for any premium paid.
You will not receive a refund if, during the coverage period, you have made a claim or a claim has been made against you.
If canceled after 14 days, you'll receive a partial refund.
How to Cancel a Direct Line Policy or Auto Renewal On Your Own
You'll have to go through their website or call their customer service line to cancel a Direct Line policy. You do not have the option to cancel your insurance policy in person.
To cancel a Direct Line auto-renewal:
Before renewing a policy, Direct Line will send a renewal invitation before taking payment.
Look over the renewal invitation to be sure you want to cancel the auto-renewal.
If you want to cancel your Direct Line policy, call 0345 246 8706.
Speak with the customer service representative and let them know you don't want to renew your policy and want to cancel.
The customer service representative will then cancel the automatic payment and/or your insurance policy.
Customer Service
At first glance, Direct Line is a great insurance company. However, customer reviews tell a different story when it comes to customer service. You may be able to get a good representative on the line, but the wait times are long and many of the representatives have been described as rude and unwilling to help. There seems to be a high chance calling the customer service line will cause issues when trying to cancel your policy or auto-renewal.
Direct Line Customer Support Information
Customer Support
Virtual Assistant
Online Portal
My Account
Phone Numbers
0345 246 8706 / 0345 878 5141
Available Hours
Monday to Friday: 8am - 7pm

Saturday: 9am - 5pm
If you decide to call the customer service line, avoid the long wait times by using DoNotPay's Skip Waiting On Hold product.
What Are the Best Alternatives to Direct Line?
Considering Direct Line is an insurance company, there are many alternatives to it in the UK. Here are a few of them:
Budget Insurance Services - provides home and auto insurance
Admiral Group - provides auto insurance
Hastings Direct - provides car, bike, and van insurance
eSure - provides general insurance
Budget Direct - provides auto insurance equal to the market value
Cancel Your Direct Line Auto Renewal with DoNotPay
Canceling an auto-renewal or insurance policy can be difficult. Insurance companies often don't want people to be able to cancel, so they tend to give customers a hard time when trying to do so. Fortunately, you can avoid the hard part of cancellations with the help of DoNotPay!
How to cancel in 3 steps:
Log-in to DoNotPay and search for the Manage Subscriptions product.

Provide the name of the subscription service you want to cancel.

Provide your account details such as email address and username.
Once you submit the details, we'll work on canceling your subscription! We'll even try to get a refund on your behalf.
DoNotPay Can Cancel Any Subscription or Service

If Direct Line isn't the only thing you need to cancel, DoNotPay can help you out with other subscriptions and services too. Instead of trying to do all the hard work on your own, let DoNotPay take on the task.
DoNotPay can cancel:
What Else Can DoNotPay Do?
DoNotPay can do just about anything you need them to. Whether it's canceling a subscription or negotiating a hotel bill, they've got your back. DoNotPay can also help you take someone to small claims court, help with bills, and find free trials to participate in. That being said, enlist the help of DoNotPay and let them save the day!