Delta Air Lines flight delay/cancelation compensation
According to Forbes, Delta Air Lines is the largest airline company in terms of revenue, pulling in nearly $45 billion. It offers more than 5,000 daily departures and 15,000 affiliated departures. It comes as no surprise that, with such a large number of flights on a daily basis, there are a lot of frustrated and unhappy customers. Today, we'll be discussing getting adequate compensation from Delta Air Lines and using the easiest method to do so, DoNotPay.
How to get compensation from Delta Air Lines canceled or delayed flights
Find out just how simple it is to get compensated for delayed or canceled flights.
Whether the circumstances are justified or not, irregularities leave customers unhappy because they couldn't get the service they paid for. Add to the fact that filing for compensation is often difficult, to discourage as many people from complaining, burning all that money as fast as jet fuel.
When you visit the Delta Air Lines webpage, it's not clear where you should go. The "Customer Service" tab is way down on the bottom of the page. Once you finally find the "Change, Cancel and Refund" page, you'll quickly notice that most options are suggesting filing for compensation due to circumstances on your side (late to flight, need to cancel, etc.). It's only once you land under the "Need Help?" section that you'll find the "Comment/Complaint" form to fill out, and even that requires you to do everything manually.
How to get Delta compensation easily using DoNotPay

Doing everything yourself is a complicated process intentionally designed to steer you away from filing a complaint. DoNotPay is here to cut down the process from hours of work to just a few minutes. Here's how it's done:
Access DoNotPay through the

web app

Answer the basic questions, to help clarify your situation

Chose if you want to get in touch with Delta via phone, let the app file the claim for you, or even sue Delta Air Lines

in small claims court
Useful information about Delta Air Lines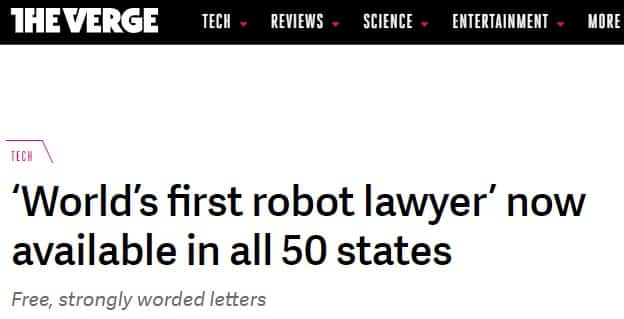 If you need further inquiries with Delta Air Lines or want additional information for future action, like suing in small claims court, here's some additional information about the company:
The Delta Air Lines company headquarters are located in Atlanta, Georgia, USA

The head of customer care is Heidi Gould (email address: heidi.gould@delta.com)

The CEO is Edward Bastian (email address: ed.bastian@delta.com)
The airline's average aircraft age is 15.2 years. The total fleet contains 910 aircraft, the second largest in the world, behind American AirLines. Models in operation include:
530 Boeing airplanes (around 58%)

280 Airbus airplanes (around 34%)

75 McDonnell Douglas airplanes (around 8%)

The main airport from which Delta operates is Atlanta Hartsfield—Jackson International, while other major city bases (hubs) include:
Seattle Tacoma International

Los Angeles International

Salt Lake City International

Minneapolis St. Paul International

New York La Guardia

Detroit Metropolitan Wayne County

New York John F. Kennedy
How common are canceled and delayed flights with Delta Air Lines?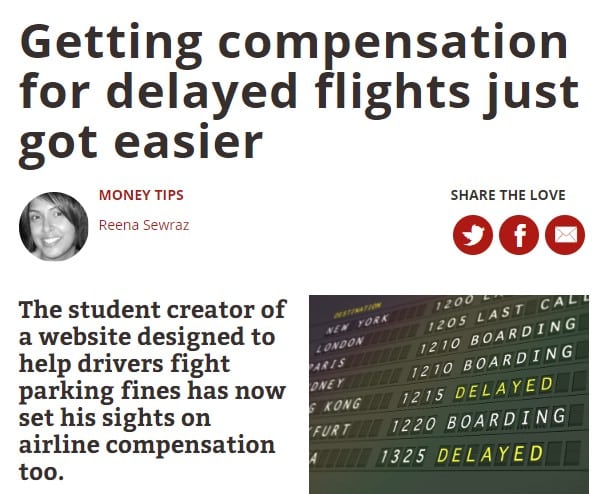 According to the United States Department of Transportation, Delta Air Lines had 910,462 flight operations in 2019. Among them, 1,816 flights ended up canceled, 129,647 had delayed departures, while 130,577 had delayed arrivals. This left millions of passengers directly or indirectly affected.
In what ways can I get in touch with Delta Air Lines?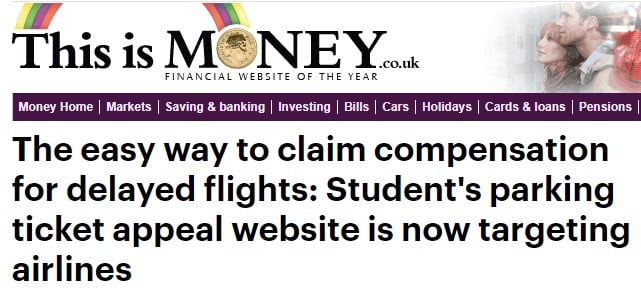 There are multiple options to get in touch with Delta, the best one depending on your inquiry and emergency. Here are the ways you can get information about and from Delta Air Lines:
Multiple phone lines (details in next segment)

The company headquarters is Delta Air Lines, Inc. 1030 Delta Blvd, Atlanta

The main offices are part of the Hartsfield-Jackson Atlanta international airport

The headquarters P.O. box is 20706 Atlanta, GA 30320-6001
Social media should be used for simple inquiries and is generally slower. Calling is a good option to immediately collect some necessary information. The website, apart from offering useful information and resources, gives you the option to file a complaint online. The headquarters address and the P.O. box are useful for getting in touch with the higher-ups, for things such as business propositions or legal inquiries.
Reach Delta Air Lines by phone with DoNotPay

If you want to talk to a Delta Air Lines representative, your best option is to dial via phone. To get to an agent, you'll have to call the number and navigate through the voice or number options and then wait in line for what can reach up to 45 mins. DoNotPay can help you by waiting in a phone queue for you and calling you once a rep answers. Use the . Here's a table with key Delta Air Lines phone numbers:
| | | |
| --- | --- | --- |
| Service | Phone Number | Working hours |
| General Sales & Services line | (800)221-1212 | 24/7, 365 |
| Customer Service | (800)455-2720 | 7 am – 11 pm ET, every day |
| Flight Information line | (800)325-1999 | 24/7, 365 |
| SkyMiles members line | (800)323-2323 | 24/7, 365 |
| Baggage inquiries | (800)325-8224 | 24/7, 365 |
| Check Refund Status | (800)847-0578 | 8 am – 7 pm, Mon – Fri, closed weekends and U.S. holidays |
| Accessible Travel Services | (404)209-3434 | 24/7, 365 |
| Corporate HQ main line | (404)715-2600 | 8 am – 5 pm ET, Mon-Fri, closed weekends and U.S. holidays |
| International Sales & Services line | (800)241-4141 | 24/7, 365 |
| Line for Hearing & Speech Impaired | (800)831-4488 | 24/7, 365 |
Learn more about Delta Air customer service through our "Delta Air Lines Customer Service Hacks" article.
Delta Air Lines flight cancelation policy summary

Under the U.S. law, in case of flight cancelation, airlines are required to provide two solutions: Reroute or Refund. It's up to you to choose, but if you chose one, you forfeit your right to the other. If your Delta Air Lines flight was canceled under any circumstance, they will:
Try to work with you to put you on the next available flight or find a different route to your destination

Issue you a full refund, even for

non-refundable

tickets, but then you'll have to find your own way to your destination
Note that if you accept to let Delta Air Lines reroute you, they may be forced to send you to a different airport. The company will then either provide transport themselves or pay for a third-party transfer for you. If the second flight is on a different day, Delta Air Lines may offer to pay for things like a hotel room, restaurant vouchers, free in-flight food and drinks, etc. If you're unsatisfied, you can contact customer service or open a dispute in small claims court.
Delta flight delays policy summary
Airlines are not required to compensate you for flight delay under the U.S. law. Just like with cancelations, Delta Air Lines will try to work around the delay with you, either by offering reroutes or complimentary gifts, such as:
Providing accommodation, such as hotel rooms

Paying for restaurant and entertainment services accommodation

In-flight commodities, such as free food, drinks or even class upgrades
Under no circumstances are they required to provide monetary compensation. If you're still unsatisfied, feel free to contact Delta Air Lines through DoNotPay, or even sue them in small claims court.
Delta Air Lines overbooked flights policy summary
Oversold flights are the only instance where airline companies must always compensate passengers under the U.S. law. Otherwise, the Department of Transportation (DOT) may get involved, and the company could risk paying a fine. If a flight is overbooked, the airline will try to negotiate with passengers and find those willing to give up their seats, then reimburse them. If no one volunteers, the airline will select a person at random. If this ends up being you, you'll be offered one of two options, depending on the circumstances:
If an alternative route or flight can be arranged for your destination, you will be paid a "Denied Boarding" compensation equal to 200% of your ticket price, but no more than $675.

If Delta Air Lines can't arrange an alternative route or flight to your destination, you will be paid a "Denied Boarding" compensation equal to 400% of your ticket price, but no more than $1350.
If you're having any issues, use DoNotPay to contact Delta Air Lines customer service.
What flight destinations does Delta Air Lines cover?
Domestic flights
State
City

California

Burban

Long Beach

Los Angeles

Oakland

Ontario

Palm Springs

Sacramento

San Diego

San Francisco

San Jose

Santa Ana

New York

Albany

Buffalo

New York City

Rochester

Syracuse

White Plains

Florida

Daytona Beach

Fort Lauderdale

Fort Myers

Fort Walton Beach

Gainesville

Jacksonville

Key West

Melbourne

Miami

Orlando

Panama City

Pensacola

Sarasota

Tallahassee

Tampa

West Palm Beach

Arkansas

Nevada

Arizona

Alaska

Anchorage

Fairbanks

Alaska

Juneau

Alabama

Birmingham

Huntsville

Mobile

Colorado

Colorado Springs

Denver

Hayden

Montrose

Vail

Maine

Mississippi

Michigan

Detroit

Flint

Grand Rapids

Traverse City

Massachusetts

Maryland

New Mexico

Wyoming

Virginia

Charlottesville

Newport News

Norfolk

Richmond

Roanoke

Missouri

Kansas City

St. Louis

Springfield

Minnesota

Connecticut

Washington

Tennessee

Bristol

Chattanooga

Knoxville

Memphis

Nashville

South Dakota

Rhode Island

South Carolina

Charleston

Columbia

Greenville

Myrtle Beach

New Jersey

Illinois

Georgia

Idaho

Hawaii

Honolulu

Kahului

Kona

Lihue

New Hampshire

Pennsylvania

Allentown

Harrisburg

Philadelphia

Pittsburgh

Wilkes-Barre

Ohio

Akron

Cincinnati

Cleveland

Columbus

Dayton

Kansas

Iowa

Indiana

North Dakota

Nebraska

Montana

Billings

Bozeman

Kalispell

Missoula

Texas

Austin

Dallas

El Paso

Harlingen

Houston

San Antonio

Kentucky

North Carolina

Asheville

Charlotte

Fayetteville

Greensboro

Raleigh

Wilmington

Washington D.C.

Utah

Louisiana

West Virginia

Wisconsin

Appleton

Green Bay

Madison

Milwaukee

Oklahoma

Vermont

Oregon
International Flights
Country
City
United Kingdom

London (Second line from May 22, 2020)

Edinburgh (Seasonal)

Glasgow (Seasonal)

Manchester (From May 21, 2020)

U.S. Virgin Islands
Turks and Caicos Islands
Switzerland
Spain
South Korea
South Africa
Sint Maarten
Senegal
Saint Lucia
Saint Kitts and Nevis
Puerto Rico
Portugal
Philippines
Peru
Panama
Palau
Nigeria
Nicaragua
Netherlands
Mexico

Guadalajara

Ixtapa

Cancún

Monterrey

Puerto Vallarta

Cozumel

Mexico City

Mazatlán (Seasonal)

San José del Cabo

Japan

Tokyo (Two lines, one ends March 28, 2020)

Nagoya

Osaka

Jamaica
Italy

Rome

Milan

Venice (Seasonal)

Israel
Ireland

Dublin

Shannon (Seasonal)

India
Iceland
Honduras

Tegucigalpa

Roatán

San Pedro Sula

Guatemala
Grenada
Greece
Ghana
Germany

Düsseldorf

Frankfurt

Hamburg

Munich

Stuttgart

Berlin (Seasonal)

France
El Salvador
Ecuador
Dominican Republic

Punta Cana

Santo Domingo

Santiago de los Caballeros

Denmark
Czech Republic
Cuba
Costa Rica
Colombia
China

Shanghai

Beijing (From May 1, 2020)

Chile
Cayman Islands
Canada

Toronto

Vancouver

Winnipeg

Montréal (Seasonal)

Calgary (Seasonal)

Edmonton (Seasonal)

Brazil

Bonaire (Caribbean Netherlands)

Bermuda

Belize

Belgium

Bahamas

Australia

Aruba

Antigua and Barbuda

Argentina
Delta Air Lines codeshare partners
Codesharing is a business agreement between two or more airlines that advertises the same flight under their own flight code. This flight will typically be operated by one airline, while the partners may show them in their timetable/schedule and offer tickets for them, to increase reach and sales. Delta has a Joint Venture partnership with:
Air France – KLM – Alitalia – known as Trans-Atlantic joint venture

Virgin Australia – known as Delta-Virgin Atlantic Transatlantic Joint Venture

Virgin Atlantic - known as Delta and Virgin Australia Trans-Pacific Joint Venture

Korean Air - Delta and Korean Air Transpacific Joint Venture
The airline also has a Joint Cooperation Agreement with Aeroméxico, as well as an equity partnership with China Eastern and strategic partnership with Canada's WestJet. Other codeshare partners include:
Saudia (SV)

Vietnam Airlines (VN)

Air Europa (UX)

China Airlines (CI)

Hawaiian Airlines (HA)

Transavia (HV)

Shanghai Airlines (FM)

Aerolineas Argentinas (AR)

Tarom (RO)

Garuda Indonesia (GA)

CSA Czech Airlines (OK)

Kenya Airways (KQ)

MEA (ME)

Seaborne (BB)

Aeroflot (SU)
DoNotPay can do other things for you, too
Apart from helping with flight issue compensation, you can use DoNotPay to tackle issues such as:
Contesting speeding tickets

Appealing traffic tickets
If you found this information helpful, you can learn more about similar topics for FREE at the DoNotPay learning center.