What's the Easiest Way to Cancel Churchill Car Insurance?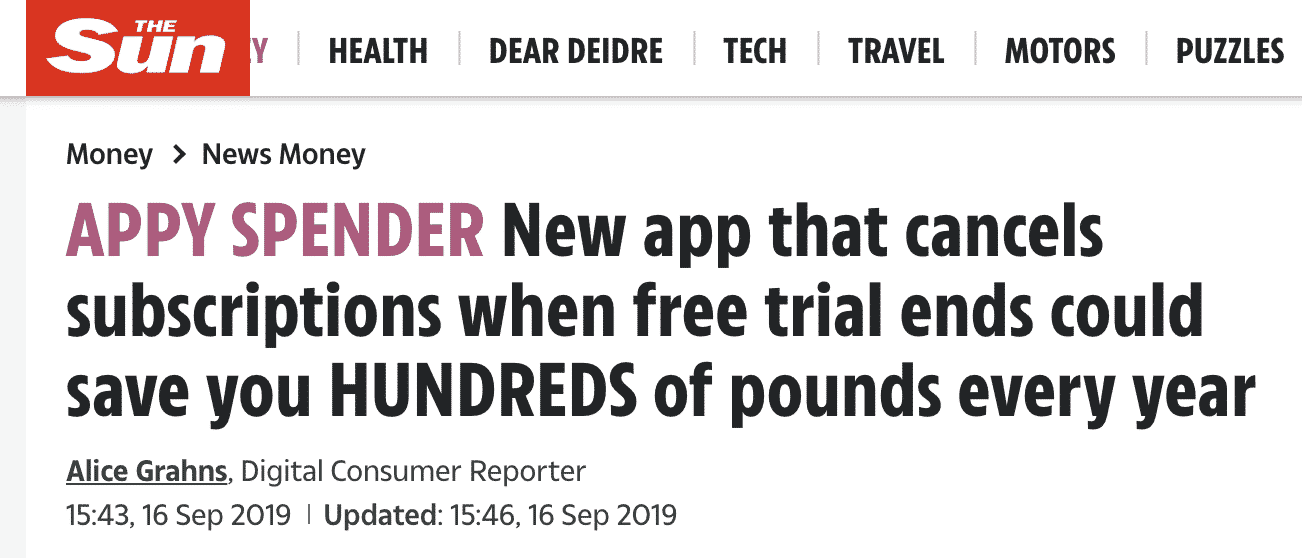 You chose a Churchill car insurance policy because you thought it offered you the best value or outstanding coverage. However, it hasn't worked out the way you wanted it to and you think it's time to cancel your policy and use a different company. You might not know how to cancel your policy or the insurance company isn't making it easy for you.
When you're ready to , you want to do it quickly, so the company doesn't continue charging you. You may have tried ringing up the company to cancel and found it hard to do. In some cases, the person on the other line might pressure you to keep your current coverage. But you don't want to waste any more time. You need help now! Luckily, DoNotPay is ready to help you cancel that policy today.
What Are Churchill Car Insurance Cancellation Policies?
Before you make a final decision to , you need to make sure that you understand the company's cancellation policy to ensure it's in your best interest to cancel. There are a few things that you need to know about cancelling a Churchill car insurance policy.
| | |
| --- | --- |
| Timeframe of Cancellation | Details |
| The policy hasn't started yet | You can cancel your policy for a full refund. |
| During the 14-day cooling-off period | You get a full refund, but they deduct the prorated amount for the days you used the policy. |
| After the 14-day cooling-off period | You can cancel the policy and get a refund for any unused amount, but the company might charge you an administrative fee of £50. |
How to Cancel a Churchill Car Insurance Policy

It should be easy to cancel a Churchill car insurance policy on your own, but it doesn't always work out that way. Here's a look at the steps to follow:
Ring up Churchill customer service at 0345 603 3551.
Provide your customer information, including your policy number.
Request the cancellation of the policy and all subsequent recurring payments on the policy.
They might ask for the reason for cancellation.
Ask the customer service agent to send you confirmation by email or mail.
Potential Problems When Cancelling a Churchill Car Insurance Policy
When you decide to cancel your car insurance policy through Churchill, there might be a potential problem that you haven't considered. You must have a car insurance policy on your car to drive it. However, it's possible that your reason for cancelling the policy is that you're planning to or already have sold the car, which means you won't need to take out a new policy. If you're keeping the car, you need to make sure that the new policy starts as you cancel the old one.
Have DoNotPay Cancel Your Churchill Car Insurance Policy
While you do need car insurance, you might want to cancel your Churchill policy. It might be that you found a policy that saves you a few pounds, or you aren't happy with their level of customer service. You've rung up Churchill's customer service and tried to cancel that way or sent a written request to cancel, but you can't seem to get the company to cancel your policy.
If you're finding it difficult to cancel your policy, you don't need to give up. Get DoNotPay to help.
Here's how to cancel in 3 steps:
Log in to DoNotPay and search for the Manage Subscriptions product.

Provide the name of the subscription service you want to cancel.

Provide your account details such as email address and username.
Once you submit the details, we'll work on cancelling your subscription. We'll even try to get a refund on your behalf.
What Other Subscriptions Can DoNotPay Help Me Cancel?
Once you use the DoNotPay app to cancel your Churchill's car insurance, you'll feel confident enough to cancel all the services you no longer want. From memberships to subscription services, DoNotPay makes it easy to stop them and ensure you aren't charged again. Check these options out:
What Else Can DoNotPay Do?
As soon as you realise how easy DoNotPay makes it to cancel your Churchill's car insurance policy, you'll want to explore some of the other things that you can do with the app. From the occasional one-off to all your daily tasks, the app is ready to help you make it easier. Start with a few of these:
Use the DoNotPay app to cancel your Churchill car insurance policy today.