How to Cancel Your Vodafone Insurance with the Help of DoNotPay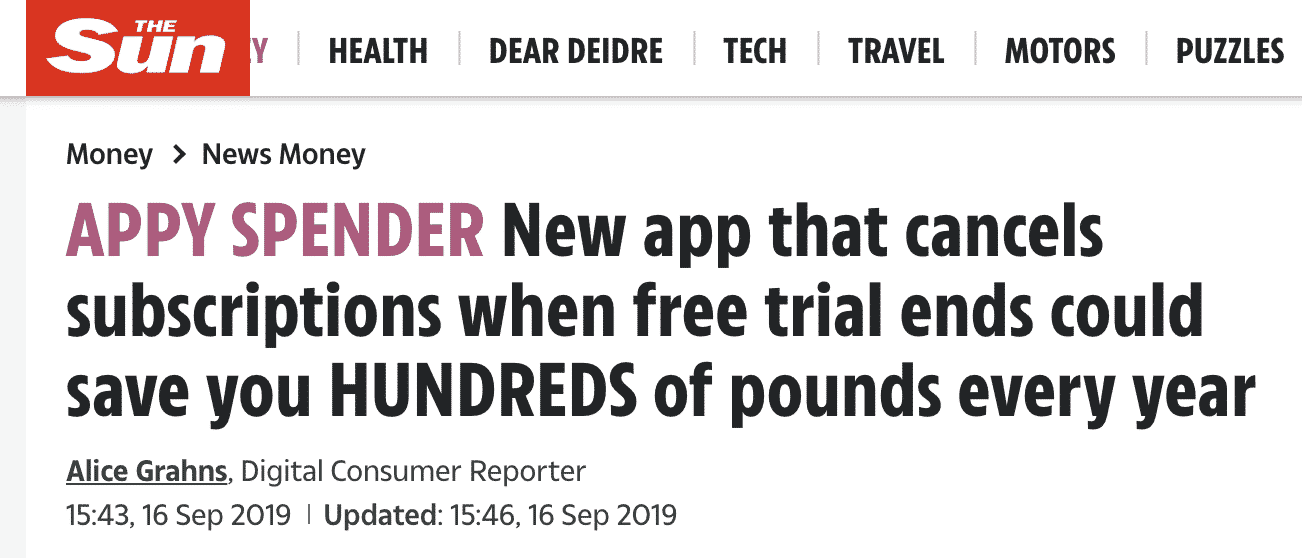 Mobile phones and tablets are an essential part of daily lives. However, since accidents happen that cause damage to devices, it's beneficial to purchase insurance, such as Vodafone Insurance, to help protect your mobile phone or tablet and avoid costly repairs. While having mobile device protection is helpful, it also adds to your monthly expenses. If the monthly cost is too much of a burden or you are unhappy with the service, it will likely lead to you wondering, how can I cancel Vodafone Insurance?
Although you can cancel Vodafone insurance in a few steps, it's often time-consuming because of hold times and finding the right person to talk to about cancelling. Luckily, DoNotPay makes cancelling your Vodafone Insurance, Vodafone contract and other subscription services quick and easy.
How To Cancel Mobile Device Insurance: Vodafone
The easiest way to cancel Vodafone Insurance is by calling, but you can also write a cancellation request letter to cancel the insurance for your device.
Cancel Vodafone Insurance via Phone
Use any UK landline or mobile phone to call the Vodafone Insurance team at 0333 304 3346.
Alternatively, you can dial 191 when using a Vodafone mobile to contact the Vodafone team.
Wait on hold for a team member to answer your call.
Ensure you have your policy number or account info to provide when asked.
Request the cancellation of your Vodafone insurance.
Once the request is approved, check to ensure you see no additional charges on your bank account or any necessary refund is posted.
Write a Letter to Cancel Vodafone Insurance
Draft a cancellation letter to Vodafone.
Include identifying account information and the reason for cancelling Vodafone Insurance.
Send your cancellation request letter to Vodafone Limited PO Box 549 Newbury Berkshire RG14 2DQ.
Drive to the post office and buy the necessary postage for your mail piece.
Wait for a response for the successful cancellation of  Vodafone Insurance for your device.
Once processed, check your bank account for any necessary refunds and ensure you do not continue to get charged after cancelling.
You can reach Vodafone Insurance through
| | |
| --- | --- |
| Website | https://www.vodafone.co.uk/ |
| Address | Vodafone Limited PO Box 549 Newbury Berkshire RG14 2DQ |
| Phone Number | 0333 304 3346 |
| Support Page | https://support.vodafone.co.uk/?usertype=Consumer/ |
Cancelling Vodafone Insurance Within 14 Days

Vodafone follows the Consumer Contracts (Information Cancellation and Additional Charges) Regulations 2013 and allows customers to cancel Vodafone Insurance for their devices within 14 working days after signing up for the service. Follow the same steps outlined above to cancel within 14 days.
If you're unsure if your Vodafone Insurance cancellation is within the 14 days, remember these guidelines.
The commencement date of your policy is within 14 days from when you want to cancel.
You received the full terms and conditions of your policy within 14 days of your cancellation request.
If cancelling Vodafone Insurance within the initial 14 days, you are entitled to a refund of any already paid premiums.
You will not receive a charge for insurance subscriptions cancelled within 14 days from the start of your service unless you report a claim during that time.
What Happens if I Cancel Vodafone Insurance After the Initial 14 Days?
If you choose to continue your Vodafone Insurance policy after the first 14-days, there is a three-month minimum initial period. Then, your policy will automatically renew each month for up to a total of 59 months until terminated per Vodafone's conditions. When cancelling Vodafone Insurance after the initial 14 days following the company's conditions, this is what you can expect.
 You or ACE must give 30 days' notice to the other party of the intention to cancel.
ACE will not give a refund for a valid policy before a cancellation notice is received.
If making three successful claims in a continuous 12-month period, ACE can cancel your policy.
What are the Cancellation Fees for Vodafone Insurance?
Tired of paying £6.50 per month for Vodafone Insurance but worried about cancellation fees? Don't worry! If you wish to cancel Vodafone Insurance, there are no cancellation fees. 
DoNotPay Helps You Ditch Your Vodafone Insurance with Ease
Stop wasting your time getting unwanted subscriptions cancelled. Let DoNotPay take care of the time-consuming task for you. DoNotPay is an easy way to cancel Vodafone Insurance or other unnecessary subscription services. Just let DoNotPay know which services you want to cancel and details about your account. We will contact the company and manage the cancellation process on your behalf. You can sit back and wait for notification that your Vodafone Insurance has been cancelled and if you can expect a refund.
How to cancel Vodafone Insurance in 3 steps with DoNotPay:
Log-in to DoNotPay and search for the Manage Subscriptions product.

 

Provide the name of the subscription service you want to cancel.

 

Provide your account details such as email address and username.

 
Once you submit the details, we'll work on cancelling your Vodafone Insurance subscription! We'll even try to get a refund on your behalf. Cancelling monthly subscriptions has never been easier with DoNotPay on your side. Contact us to take the hassle out of cancelling unwanted subscriptions. 
Other Subscriptions DoNotPay Can Help You Cancel
Even if you do not need help cancelling your Vodafone Insurance, DoNotPay can cancel almost any subscription on your behalf
What Else Can DoNotPay Do?
You may also use DoNotPay with other subscriptions.
Sign up to DoNotPay today.