How to Cancel Vodafone Broadband Easily
Vodafone Broadband service is a popular product utilized by many UK citizens. But the reception isn't available in all areas. If you're moving to an area without reception, you will need to cancel Vodafone Broadband. There may be other reasons creating the need or desire to cancel Vodafone Broadband service, like poor performance or customer service issues. Or, perhaps another broadband company provides a feature you require.
If you don't have time to figure out what to do about the problem - and make the necessary cancellation yourself, read on. DoNotPay has done the research. We can help you learn how to cancel a Vodafone Broadband subscription. And we can even cancel the service in your place. We can cancel other UK subscriptions too, saving you valuable hours and frustrating efforts to contact companies and make arrangements - for cancelling memberships at gyms like Planet Fitness, or programs like CVS CarePass, Xbox Live and other types of subscriptions. We can even help you learn how to cancel AA Memberships, Beer 52 plans and RAC memberships. There are many major subscriptions that DoNotPay can help you cancel if you need to do so - beginning with .
What Are Vodafone Broadband's Cancellation Policies?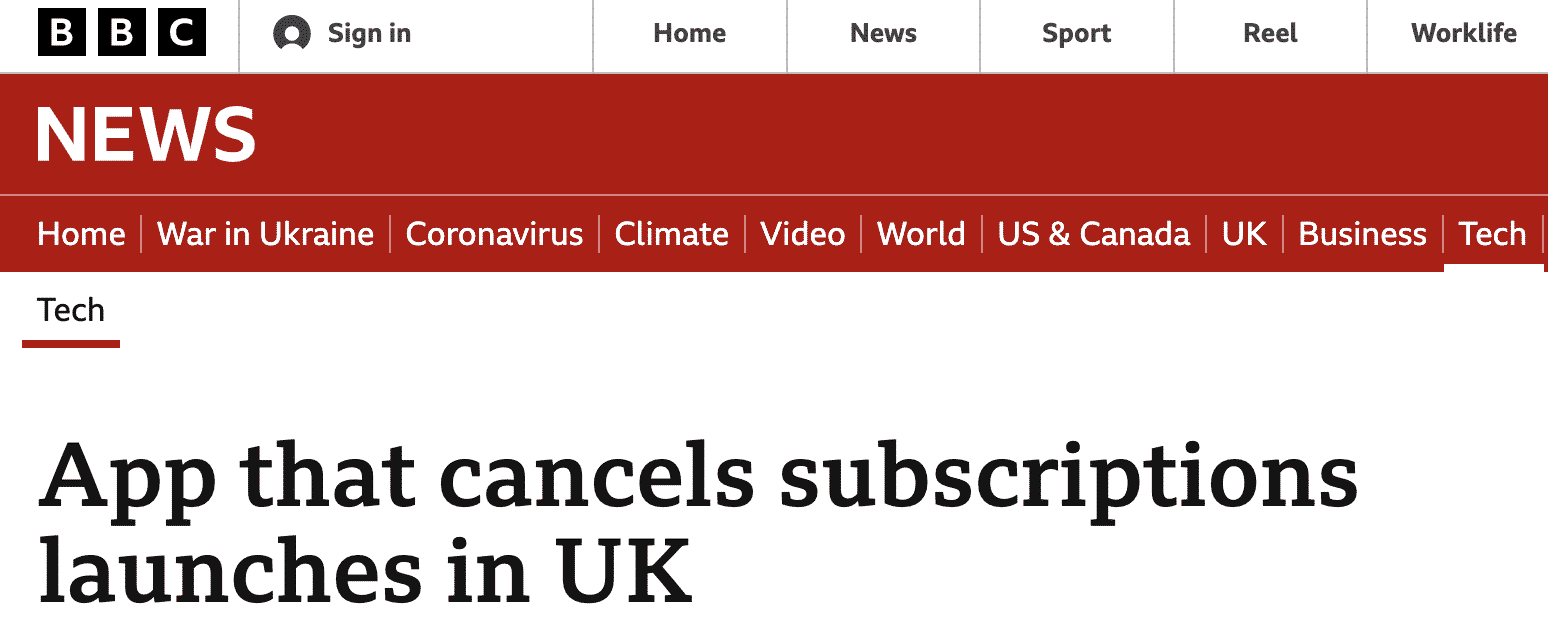 You may be wondering, ? Are there penalties for the early cancellation of a contract with Vodafone? How do I go about cancelling my Vodafone Broadband subscription? Here are the answers.
Under Vodafone's terms of service:
If the 14-day grace period since you signed up for Vodafone Broadband hasn't passed, you can contact the company and cancel future service. You'll only owe for:
The cost of extra materials or services you've purchased.
Line rental and additional services, are not covered by the line rental contract you purchased (like charges for international or premium rate calls),
Fees for activation, installation, connection and maintenance service you agreed to when signing your broadband contract.
If the first 14 days have passed, but your contract term has not yet expired at the time you decide to cancel, you'll owe an early termination fee (the early termination fee total is the sum of your monthly fee multiplied by the number of months that remain on your contract. The termination fee, however, would be waived if you are cancelling due to a move to a location where Vodafone coverage is not available.
How to Cancel Vodafone Broadband
The instructions on the above-linked page listing cancellation terms note that you can call Vodafone to cancel your broadband service. A chatbot on the site can help you with the process, as direct contact information is not listed on the contact page. You'll need to type in your account number to obtain access.
You can, however, call 191 from a Vodafone mobile, or 0333 304 0191 from any other phone to reach the right contact to cancel your service.
Cancelling Vodafone Broadband Within 14 Days / Within the Cooling-Off Period
Your rights under the UK's Consumer Contracts Regulations give consumers the right to cancel a broadband purchase within 14 working days of the date the contract was signed. Here is a link to more information, to help you ensure Vodafone or the company with which you need to cancel any contract within this cooling-off period responds promptly and follows up on your legal rights.
Cancelling Vodafone Broadband After 14 Days / After the Cooling-off Period
You do have the right to cancel a contract at any time, even after the 14-day cooling-off period has passed. You'll just need to contact Vodafone with your account number.
But many companies charge significant fees for cancelling after the cooling-off period before the term of a contract has passed. In such a case, Vodafone charges a fee equal to the amount you would pay overtime if the contract continued for the designated duration.
Potential Problems When Cancelling a Vodafone Broadband Subscription
Cancelling a Vodafone Broadband subscription should, in theory, be a straightforward process. But it is expensive if the 14-day cooling-off period has passed, and your reason for cancelling before the contract expiration date is to move to an area where service isn't available. Additionally, when cancelling a broadband contract, you must make sure to also cancel subscriptions with any third-party providers, like Netflix. When cancelling any type of subscription, you must make certain your rights are enforced. If you don't want the worry and problem of following the proper procedure for cancelling Vodafone Broadband or any subscription yourself, simply contact DoNotPay for help.
Does Vodafone Broadband Charge Any Cancellation Fees?
As detailed above, Vodaphone does charge a cancellation fee equal to the charges you would pay for the remainder of the contract, if you cancel after the 14-day cooling-off period required by UK law. Even if you cancel within the 14-day grace period, you will be responsible for charges incurred to date for specified purchases and services. There are no charges for cancellation, however, if you move to an area without Vodafone coverage.
What Are the Best Alternatives to Vodafone Broadband?
Switching from Vodafone to another broadband company can be an expensive option if your cooling-off period has passed. But sometimes switching can be a good decision, despite the cost. If you relocate to an area not covered by Vodafone, you'll have no choice - you'll have to cancel. But at least you won't be charged a fee.
Here are 3 currently popular alternatives to Verifone Broadband from Expert Reviews.
Comparable Broadband Alternative
Featured Value (sourced from the Expert Reviews post)
Three Home Broadband
-Unlimited 5G Home Broadband package -24-month contract.

- £21/mth

-fastest speed and efficient performance are defining features.

EE 5G Hub
-Unlimited 5G Broadband is provided with a 24-month contract.

-The company's state-of-the-art Wi-Fi router can support up to 64 devices.

- £50/mth and £100 upfront

EE 4GEE
- Rated as the number one UK network for 4G performance.

- A great choice for travellers or residents of remote or coastal areas.

- A variety of plans from £13 to £50/mth

- some with a £40 upfront cost
DoNotPay Can Cancel Your Vodafone Broadband or Another Subscription for You
First, go to the . DoNotPay always offers the easiest option for problems for which we have designed a product.
We will notify you when the service has been cancelled.
How to cancel in 3 steps:
Log in to DoNotPay and search for the Manage Subscriptions product.

Provide the name of the subscription service you want to cancel.

Provide your account details such as email address and username.
Once you submit the details, we'll work on cancelling your subscription! We'll even try to get a refund on your behalf. DoNotPay is the perfect solution to the problem of cancelling a Vodafone Broadband subscription or many other types of service contracts. The do-it-yourself method is time-consuming and tedious. We can make it painless.
What Are Some More Types of Subscriptions DoNotPay Can Help You Manage?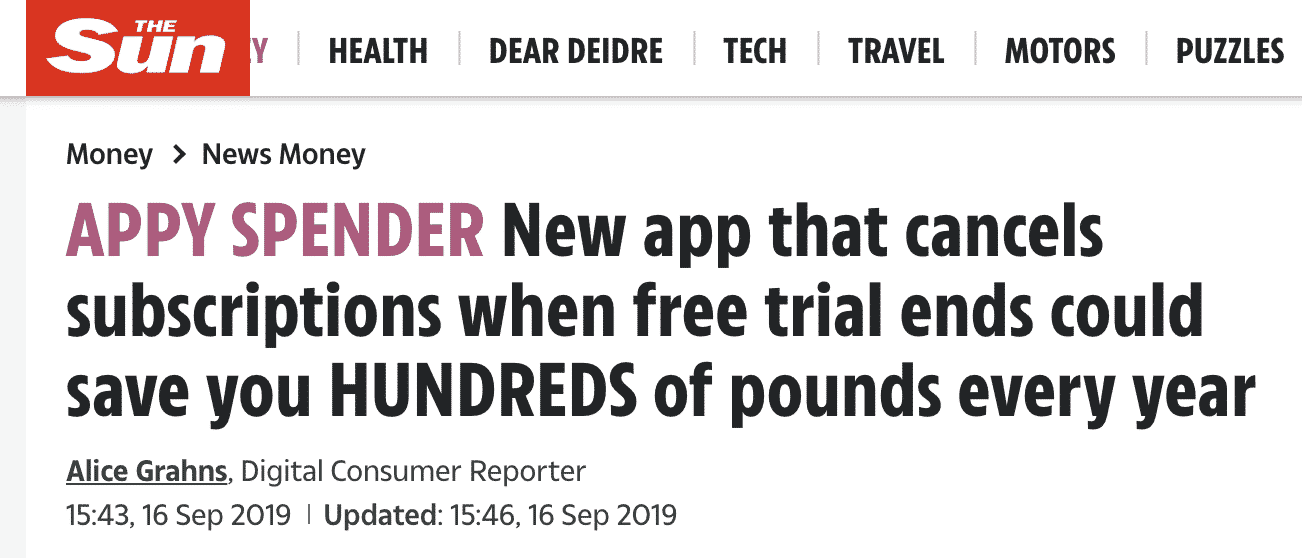 DoNotPay can help you manage and cancel all of your subscriptions, in addition to Vodafone Broadband. From gym memberships to streaming services and across a wide range of other types of business offerings, we can help get you off the hook, if you no longer need a service.
Six More Companies Whose Subscription Services DoNotPay Can Help You Learn to Cancel or Cancel for you
We can even help you cancel:
What Else Can DoNotPay do?
Subscription cancellation is just one example of the vast array of issues DoNotPay can help you learn about or do for you. Here is a list of additional samples of our services.
We can help you learn more about managing: