How to Cancel Your Virgin Mobile Service the Easy Way
Subscriptions and services are common in our lives now, with everything from our music and movies to our loyalty rewards programs, even to our communication services, subscriptions are everywhere. Each and every subscription and service requires an allotted portion of your budget that can make or break your financial well-being, as well as that of your family. On average, families in the UK spend over 650 pounds a year on subscriptions and services, some of which is a recurring charge that has been forgotten or lost in the shuffle yet still has an impact on your finances.
; however the process is often complicated and disconcerting. Not to worry, DoNotPay can help. DoNotPay can help you to create a cancellation request that is clear, concise, communicative, and sure to help get your cancellation request approved.
What are Virgin Mobile's Cancellation Policies?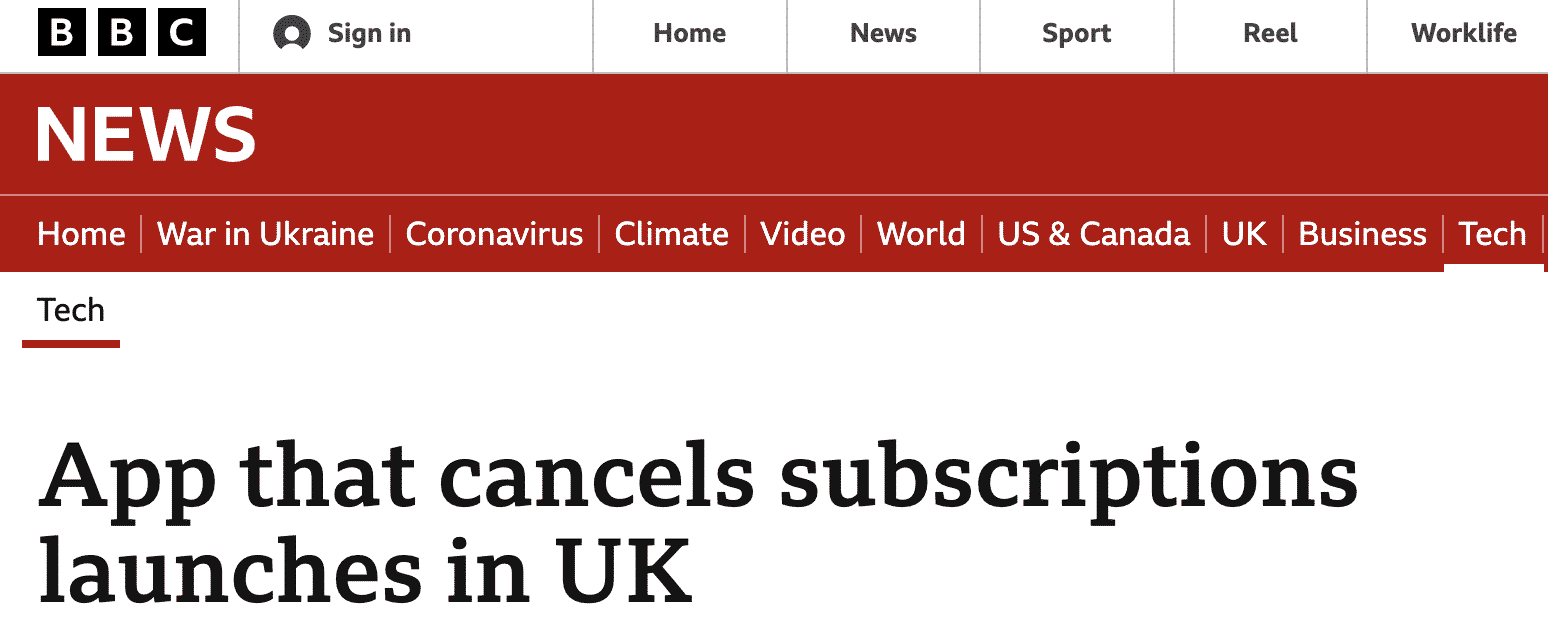 Virgin Mobile, much like many subscriptions and services, has cancellation policies and procedures in place that are set to give customers, such as yourself, an opportunity to cancel their service. That being said, these policies and procedures are often convoluted and complicated and can lead to additional fees being assessed to your account. So what is actually the ? A summary of the policy is as follows:
Your cancellation notice may be received, and in effect the day it is received unless specified. Another date is to be the end date.
You will be charged the applicable charges, fees and taxes up until the Cancellation Date.
SIM Cards will be deactivated and may not be reactivated.
If you have a prepaid account you can stop topping up and your account will be deactivated. If you are enrolled in an automatic Top-Up program, please contact Virgin Mobile Customer Service to cancel the automatic Top Up.
If you cancel a Virgin Plus Service that is subject to a Commitment Period prior to the end date, you must pay Virgin Plus an Early Exit Charge as set out in the "Early Exit Charge" section of the service agreement.
Virgin Mobile's cancellation policies can be intricate and require careful attention to detail. Mistakes in your cancellation request can lead to additional fees and complications in your departure from their services. Nonetheless, there is hope in the help offered by DoNotPay. DoNotPay can help you to move through the Virgin Mobile cancellation policies as quickly and smoothly as possible.
How to Cancel Your Virgin Mobile Service
Virgin Mobile has a variety of plans, including pay monthly and contract services. Included in these plans are policies and procedures for cancellation. That being said, the procedures involved are not as simple as they may appear, and they must be followed to the letter in order to receive a cancellation and hopefully a refund. In order to cancel your Virgin Mobile Service, you will need to follow the below steps:
To cancel your Virgin Mobile contract early, you'll need to talk to a Virgin Mobile Customer Service representative.
You may contact them at 789 from your Virgin Mobile or call 0345 6000 789* from any other phone.
Give them a date of cancellation.
To cancel your contract early there will be an Early Disconnection Fee.
You may check your length of contract and how much you have left in your minimum time in Your Account.
If you are cancelling at the end of your service contract, there will be no additional fees, and you need only pay your bill.
There are occasions in which you may have the right to cancel before the end of your minimum term without paying an Early Disconnection Fee (for example if Virgin Mobile changes the terms or prices of your contract. They will notify you beforehand if this occurs).
| | |
| --- | --- |
| Can You Cancel Virgin Mobile Via | Yes/No |
| DoNotPay | Yes |
| Email | No |
| Phone | Yes |
| Letter | No |
| In Person | No |
| Company Website/ Support Form (or another alternative method) | No |
Virgin Mobile has a clear set of rules and regulations when it comes to its process for cancellation. While it seems the process is streamlined, it can also be extremely time-consuming and expensive if not done correctly. There is help for you as you navigate the Virgin Mobile cancellation process. DoNotPay can help you swim through the waters of Virgin Mobile cancellation policies with ease and with respect for your valuable time.
How Can DoNotPay Help?
The process to cancel your Virgin Mobile service can be a complicated and time-consuming one. From checking on contract terms to contacting Customer Service about your equipment, the process is not quick and easy. That's where DoNotPay steps up to help. Just follow the simple steps below, and DoNotPay can help you smoothly work your way through the cancellation process.
Log-in to DoNotPay and search for the Manage Subscriptions product.

Provide the name of the subscription service you want to cancel.

Provide your account details such as email address and username.
DoNotPay has a multitude of experiences in various industries and with various companies. We can help you to navigate the process of cancelling your Virgin Mobile Service with clarity and efficiency. DoNotPay makes cancelling your subscriptions easy such as cancelling Planet Fitness, CVS Carepass, Xbox Live, Sky, Now TV, Virgin Media, BT Sport, Vodafone, Just Eat Order, Admiral, RAC, Beer 52, AA and a lot more.
DoNotPay Can Help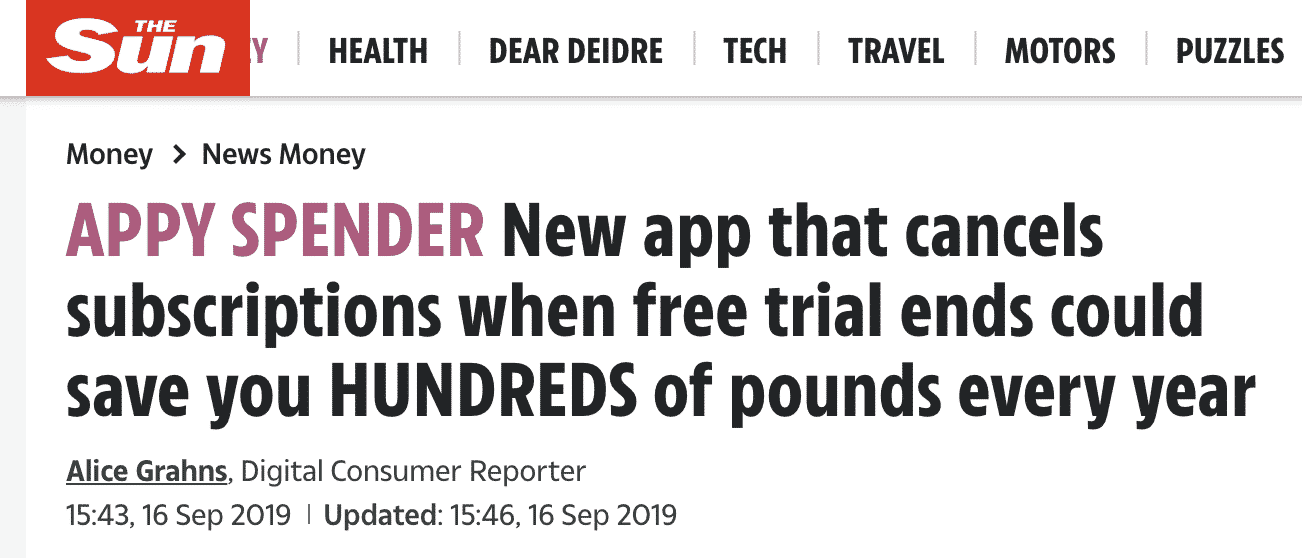 In addition to helping you cancel your Virgin Mobile Service, DoNotPay can help you to solve many additional challenges and issues you may be facing. DoNotPay has experience across a plethora of industries and is skilled in helping you to overcome many of the problems you may experience. The following is a list of some of the many things we can help you overcome:
DoNotPay can help you cancel your Virgin Mobile service and identify and implement solutions to many of the challenges you may be facing.