Cancel SMARTY SIM With DoNotPay
Have you been using the SMARTY SIM, and you feel it's time to cancel your subscriptions? SMARTY is a SIM-only network operator that pledges to be straightforward, cost-effective, and easy. It is wholly owned by Three and runs on the Three networks. One of the UK's numerous mobile virtual network operators (MVNOs) distributes its services through one of the 'big four' networks–Three, O2, EE, and Vodafone.
Do you find it troublesome to cancel SMARTY SIM contracts? When it comes to , AA membership, Vodafone, and Sky, among others, you can either employ the help of DoNotPay or do it on your own. At DoNotPay, we understand how time-consuming and inconvenient cancelling subscriptions may be, so we offer to handle it for you! Your undesired memberships will be a thing of the past if you use our app.
What Are SMARTY SIM's Cancellation Policies?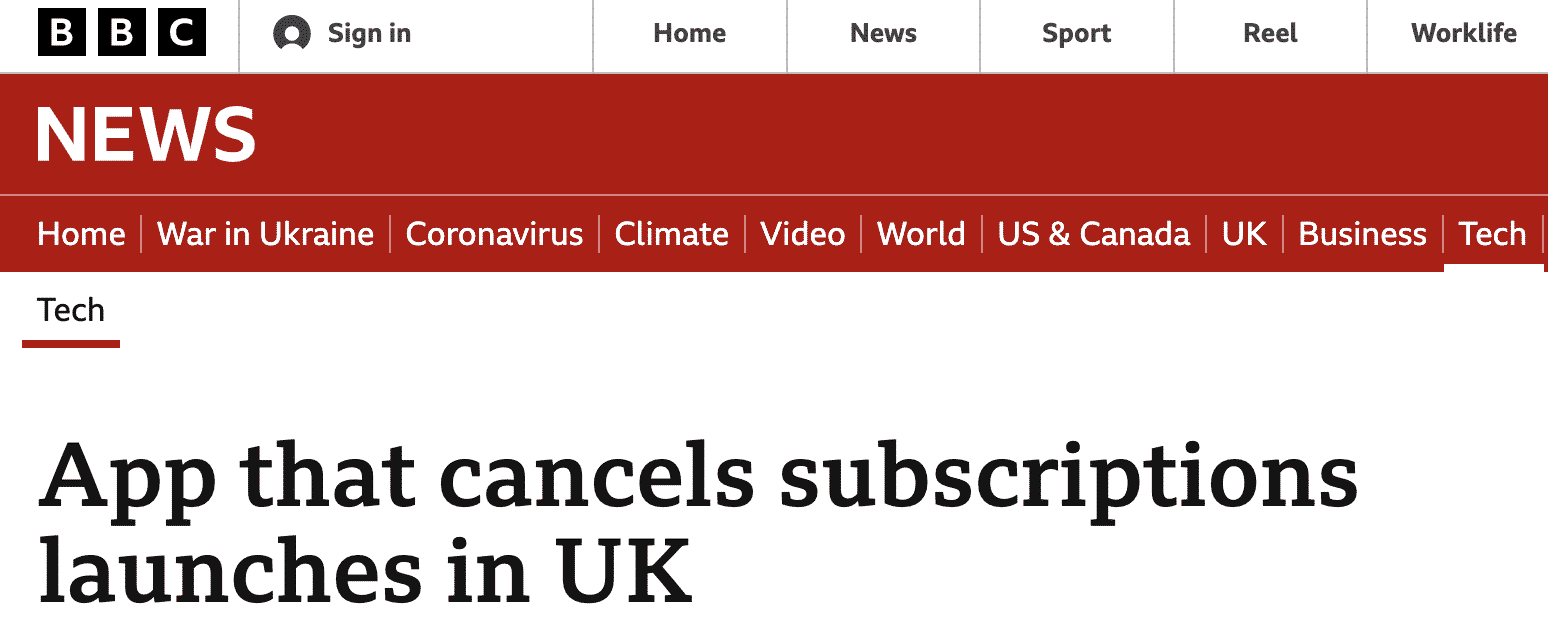 SMARTY guarantees your money back after 14 days. You can deactivate your SMARTY account during the first 14 days after purchase. During , they simply pay for the services you have used.
How to Cancel SMARTY SIM by Yourself
SMARTY is a self-serve platform, which means you maintain full control regarding your accounts and payments. In case you need to cancel, you can do so at any time by disabling auto-renewal on the dashboard or mobile app. Payments will be charged from your account in the future if Auto-Renew is still activated.
Please remember that this is a non-reversible process, and you cannot reverse account cancellation. You can still turn off auto-renew in your account when in doubt, and they will not process any additional payments on your behalf.
| | |
| --- | --- |
| Situation | What to Do |
| If you haven't activated your SIM card yet | Use the link on their website to cancel your account and ask for a refund, which the company will handle within 2-3 business days. |
| If you've activated your account but haven't accessed any of the services yet | Contact SMARTY Customer care, and they will terminate your account and send you your PAC or STAC (if needed). Within 2 or 3 business days, they will complete your refund. |
| If your account is active and you used any of these services | Chat with customer care to cancel your account, obtain your STAC or PAC, and receive your refund. They will compute the refund based on what you've used until the date you cease using our services. Later they will execute after your payment term, the initial thirty days. |
Does SMARTY SIM Charge Any Cancellation Fees?
SMARTY SIM does not charge any cancellation fee. As a subscriber, you have the right to subscribe and unsubscribe anytime.
What SMARTY SIM Subscription Looks Like on Bank Statements
When you subscribe to SMARTY SIM, your bank account will always show how much has been deducted by SMARTY. Your bank statements will always show the deductions until you unsubscribe to SMARTY SIM contracts.
What Are the Leading Alternatives to SMARTY?
The following are the top alternatives to SMARTY:
Have DoNotPay Cancel Your SMARTY Contract Subscription
DoNotPay can for you if you so desire. You can access DoNotPay through your computer browser. DoNotPay is always the most convenient and straightforward solution. DoNotPay will email you to advise you that the service has been terminated.
Here's how to cancel in 3 steps:
Go to the Manage Subscriptions product page on DoNotPay after logging in.

Indicate the subscription service you wish to cancel by providing the name of the service you wish to cancel.

Enter your account information, such as your username and email address.
We'll begin working on cancelling your subscription as soon as you complete the necessary information. We'll even attempt to obtain a refund on your behalf.
What Other Subscriptions Can DoNotPay Help Me Cancel?
Are you fed up with paying for subscriptions that you never use? You are not alone in your feelings. With DoNotPay, you can manage and cancel all of your subscriptions and memberships in one place, saving you both time and money! Here are a few more subscriptions and memberships that we have assisted our users in terminating:
What Other Services Can DoNotPay Offer?
Don't think of DoNotPay as merely a tool for cancelling subscriptions; it is much more. By downloading and utilising our app, you will access many useful features that will make your day-to-day life more relaxed and much more comfortable. DoNotPay is not only easy and fast, but also reliable. When you use the DoNotPay service, you can avoid paying: