How to Cancel Your Sky Account Now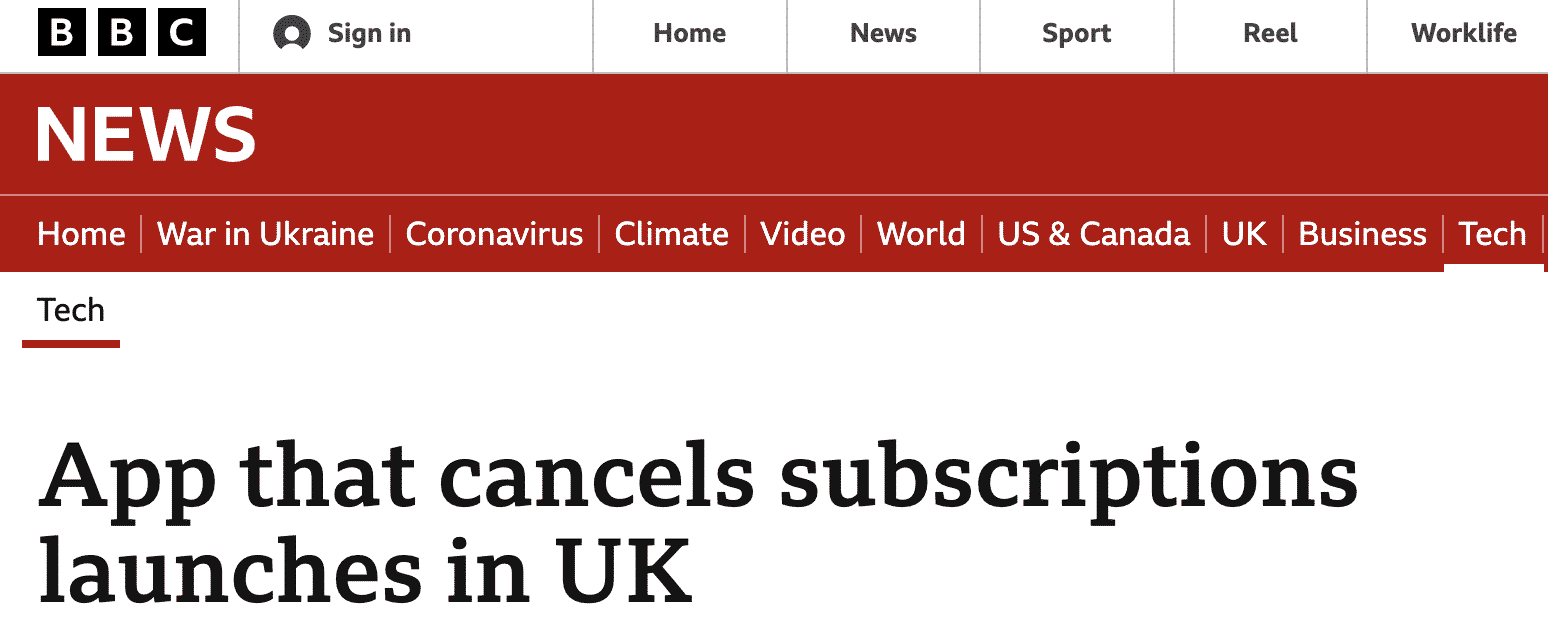 began in 1989 when it became the UK's first satellite TV service and has since grown to be a media powerhouse, offering dozens of plans and services for home entertainment. While Sky is a popular service in the UK, it could be challenging to understand the legal jargon around cancelling your Sky account to avoid unwanted charges.
With so many different payment plans, options, services, and devices, it's challenging to know the steps to take on how to . DoNotPay can help you do it simply, but if you'd rather try it yourself, this article explains how you can.
What Are Sky's Cancellation Policies?
In the UK, consumers have a guaranteed cooling-off period of 14 days by law for many online purchases, with some exceptions. Sky offers a 31-day cooling-off period, with the exception of ROI customers who have the standard 14-day timeframe.
There are different steps and policies based on whether or not you cancel Sky within your cooling-off period, or outside of it. There are also differences, depending on which service(s) you're cancelling.
Most Sky accounts come with a contract term lasting 12 or 18 months. Cancelling before your contract is up, could result in early cancellation fees.
You can cancel your order for TV services and any related equipment, at any time up to 31 days (or 14 days if you're in the ROI) from the latter of
delivery;
installation; or
confirmation in writing of the relevant terms and conditions for that product (which includes making the terms and conditions available to you in My Sky).
You'll need to return any equipment included in your Sky subscription which will vary, depending on the service you purchased. If you do not return the equipment within the 90 days of your cancellation, you will face a non-return fee, which varies based on the equipment. Visit Sky's Return Equipment page, to walk through the process of returning yours.
How to Cancel Sky on Your Own
Sky TV offers multiple services, including:
Television
TV and Broadband
Broadband
Mobile
Each of these packages can be enhanced with additional third-party services like Netflix. Cancelling your account will depend on which of these services you are cancelling, and whether or not you're cancelling within the cooling-off period. You could also incur additional charges for cancelling your account before your contract is up and outside of the cooling-off period.
You cannot cancel your Sky+ or Sky Q within the cooling-off period if you requested TV services during this time. If you only ordered TV services, you can cancel your order any time before your viewing card has been used to receive the TV service you asked for. You must provide a 31-day notice before your Sky service is cancelled.
You can in two ways:
Over the phone
Email
Cancel Sky Over The Phone
Contact a Sky representative at 03337590860. You'll have to answer the automated questions to get through to an operator. Provide your account information and inform the representative you wish to cancel your account.
Here's their schedule of operations:
Monday to Friday: 8:30 - 21:00
Saturday and Sunday: 8:30 -19:00
Be aware most representatives are charged with trying to convince you to stay, so you'll have to be direct, and resist the urge to give in to incentives offered to you, in an effort to change your mind
Cancel Sky Via Email
There is no easy way to contact Sky TV via email, but it's possible.
Visit Sky's help page.
Enter your contact information.
Enter a message that you wish to cancel your account.
Click "Submit."
Once you receive a response, you can communicate through email about your desire to cancel your Sky account. One advantage to cancelling over email is having a paper trail to show your efforts to cancel.
Relevant Sky Contact Information for Different Customers
Depending on what kind of customer you are, you can also reach Sky through the following:
| | | |
| --- | --- | --- |
| Customers | Phone Number | Email |
| Independent Customers | 03337 594 740 | myaccount@skybusinesssupport.sky |
| Group Customers | 08442 411 611 | groupadmin@skybusinesssupport.sky |
| Multi-Site Customers | 08442 410 059 | groupadmin@skybusinesssupport.sky |
Potential Problems When Cancelling Sky
Cancelling Sky can take a lot of patience and persistence. Many customers complain that long waits and tedious conversations happen when they try to cancel their Sky accounts.
You'll likely be met with a customer service representative that will try to convince you to stay with the service by offering countless incentives. This is to be expected. However, if you stick to your guns, and stay persistent yet polite, you'll be able to cancel.
Does Sky Charge Any Cancellation Fees?
Yes, if you cancel before your contract period, you will receive an early cancellation fee. These charges are calculated by Sky taking your monthly charges and deducting:
"The business costs we save because we're no longer providing you with your service(s), and;
"A discount for an accelerated receipt–a discount reflecting the fact that we receive one lump sum payment, rather than a staggered payment made over the length of your subscription period."
Make Cancelling Your Sky Account Easy With DoNotPay
Open DoNotPay in your web browser and let it manage the cancellation for you. DoNotPay is always the best and easiest option.
Here's how to cancel in 3 steps:
Log-in to DoNotPay and search for the Manage Subscriptions product.

Provide the name of the subscription service you want to cancel.

Provide your account details such as email address and username.
Once you submit the details, we'll work on cancelling your subscription. We'll even try to get a refund on your behalf.
What Other Subscriptions Can DoNotPay Help Me Cancel?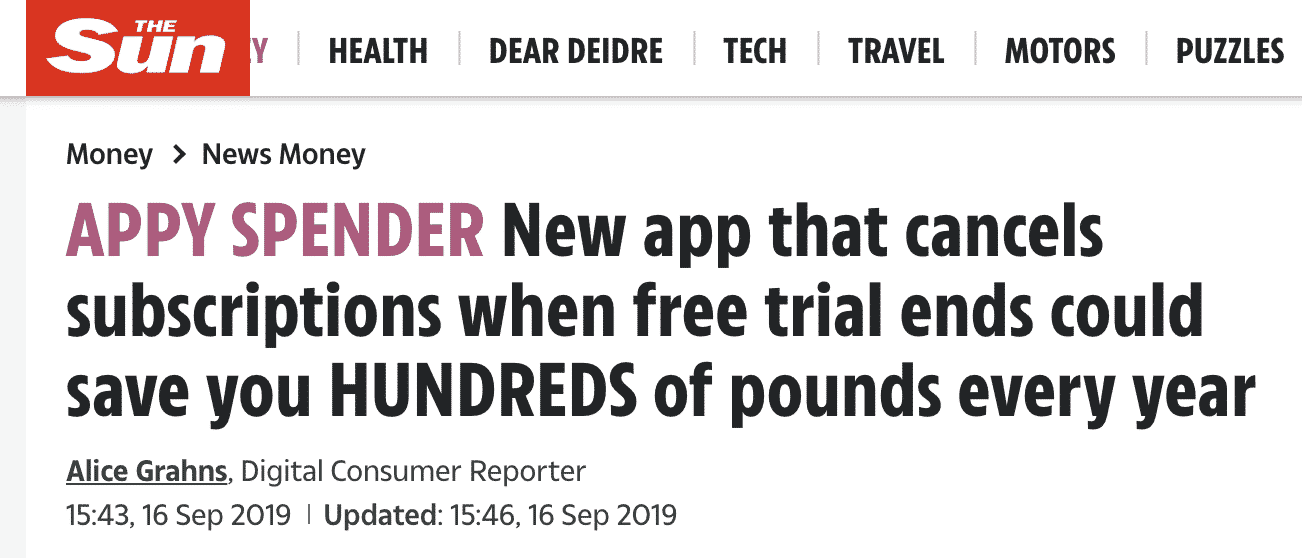 DoNotPay can cancel memberships, services and subscriptions from a variety of companies like:
Start saving time and money by signing up today.