Cancel Your Subscription to PureGym the Easy Way

PureGym is one of the largest public gym franchises in the United Kingdom. You'll find up to 307 locations throughout the country, plus one million members. What if you want to cancel your gym membership due to not being active there lately? You may have many other reasons for wanting to cancel. It's possible to cancel, though it's often a hassle. The length of time it takes may also take longer depending on what kind of membership you hold at PureGym. Let us make the process to easier using our DoNotPay app.
What Are PureGym's Cancellation Policies?
If you need to membership, the franchise gives you clear instructions on how to go about it on their website.
Here's what you need to know:
Log in to the Members Area of your account.
Go into your profile and select whether you want to cancel or freeze your membership.
To officially cancel, you need to do so four days before your next billing period. Otherwise, you'll be billed for another month.
Other options exist beyond freezing your membership. You can even transfer your membership to someone else or another location if it's more convenient.
Cancelling Your Membership Within the 14-Day Cooling-Off Period
Consumer Contracts Regulations here in the U.K. help protect you if you sign a membership contract and want to cancel as soon as possible. You can use this to your advantage in cancelling PureGym if you want to.
Here are some details:
If you cancel within 14 days of the cooling-off period, PureGym will refund the full pro-rate amount you paid.
If you cancel after the 14-day cooling-off period, PureGym will only pay 50% of the amount you paid.
Doing this only applies if you have a fixed-term membership at PureGym.
Potential Problems in Cancelling Your PureGym Membership
There aren't too many known incidents of people having problems cancelling at PureGym. A few incidents occurred during the COVID-19 shutdowns. Some said the franchise's cancel button wasn't working right, plus the website removed their phone number for a while.
Since then, PureGym's website has easier ways to get in contact with them.
However, having to go into your account to deal with cancellation takes extra time you probably don't have. What if you had an easier way to get this done so you don't have to deal with the sometimes lengthy methods of getting out of a gym membership?
What Are the Best Alternatives to PureGym?
Perhaps you're looking for a better gym membership deal. Other options are out there other than PureGym. Here are three alterantives you might want to consider:
| | |
| --- | --- |
| The Gym Group | This is known for being very affordable with no contracts and 24-hour gym access. |
| Fitness First | With your first two months at half-price, this gym membership deal isn't too bad. You also get a unique app to use to keep track of your fitness goals. |
| Anytime Fitness | This gym franchise has grown exponentially in recent years. You'll find 4500+ gym locations throughout the world, including 110+ workouts available online. |
Have DoNotPay Cancel Your PureGym Subscription for You
Rather than visiting PureGym's website and going through the protracted methods of cancelling your membership there, our app helps you speed up the process. We make this work through AI technology and using these three simple steps:
Log in to DoNotPay and search for the Manage Subscriptions product.

Provide the name of the subscription service you want to cancel.

Provide your account details such as email address and username.
Once you submit all the details about your PureGym membership, we'll work on cancelling your subscription! We'll even attempt to get a refund on your behalf. Incidentally, you can use our app in your web browser for easier access to our services.
What Other Subscriptions or Policies Can DoNotPay Cancel for You?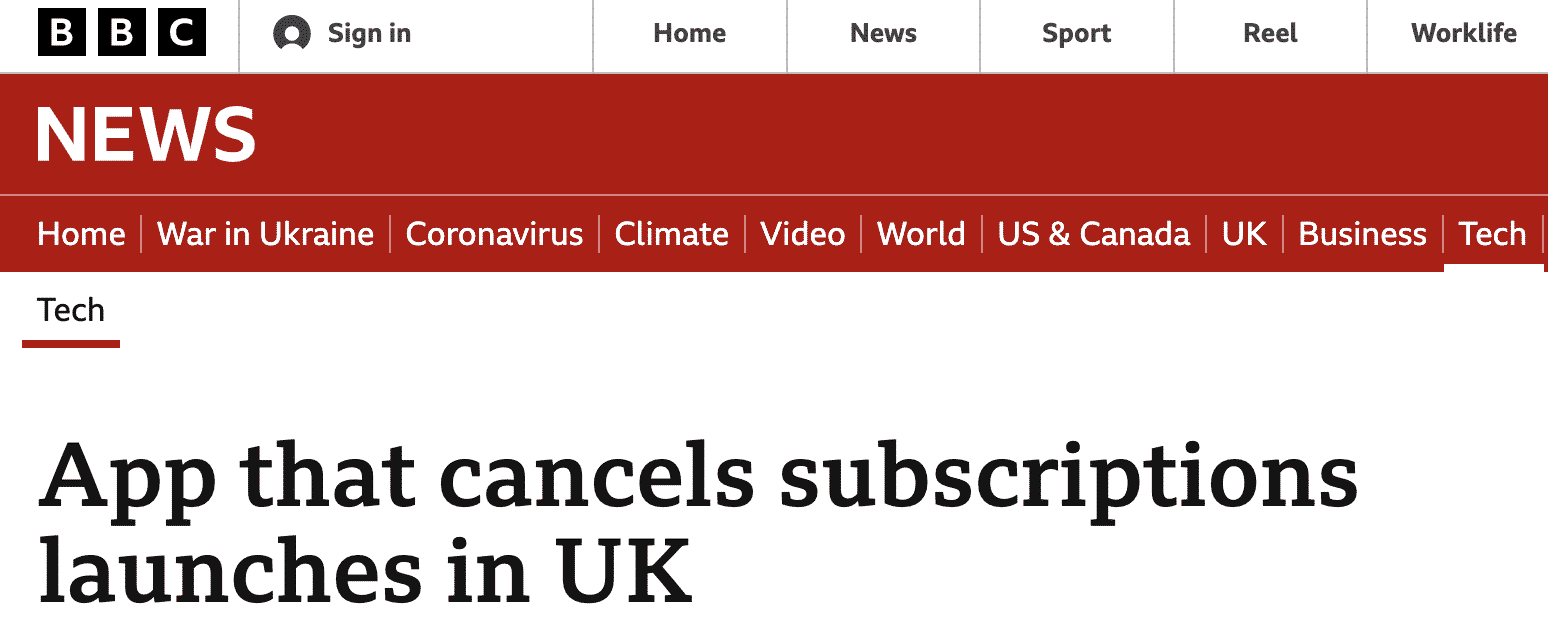 In addition to dealing with cancelling your PureGym membership, we'll help you cancel many other subscriptions, services, and policies across multiple companies. Numerous examples include:
There isn't a company we can't deal with when it comes to cancelling subscriptions. Our app continually proves AI technology helps you with many of these issues better than any other source can. This includes eliminating the need to hire solicitors to help you with many legal issues.
What Else Can DoNotPay Do for You?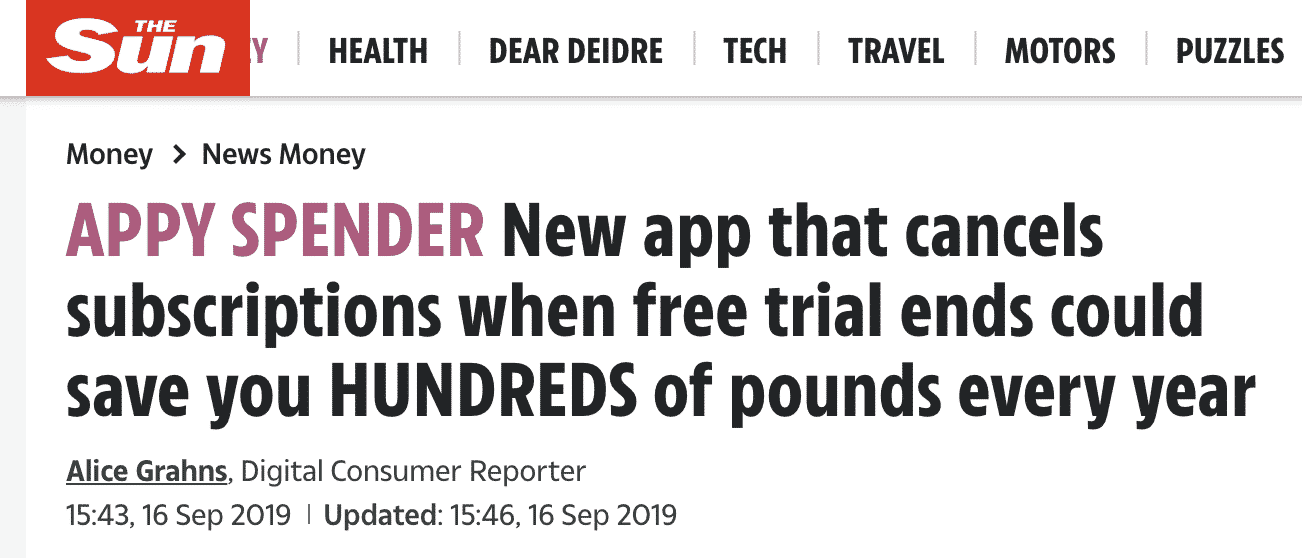 In addition to helping with cancelling subscriptions for places like PureGym, our app also focuses on helping you solve many legal problems that might come up in your life.
For instance, we can help you with small claims court cases and send complaint letters to major companies. We'll even help provide burner phones and cards to help you get out of certain subscriptions and memberships without being charged.
Visit us to find out more about our app's features.