How to Cancel Your Nespresso Subscription Easily
Nespresso is the leader in home coffee machines, coffee capsules, and coffee accessories. Nespresso offers several subscription plans for individuals who want coffee supplies, a coffee machine, or both. Approximately 4.8 people in the UK own a Nespresso coffee machine.
However, some people may not wish to have a supply of coffee sent to them each month, so they decide to cancel their subscription. One way to do this is to contact Nespresso, but the easiest way is to let DoNotPay do it.
DoNotPay provides a faster, more convenient way to . Here's a list of some subscriptions we've helped people cancel:
How to Cancel Nespresso on Your Own
, you have to call them at 0800 442 442. You can also contact them on their web page via their Live Chat or by using the "Cancel" button in "My Account."
However, when you cancel your account, you will not receive a refund for any monthly fees you already paid at the termination date.
Cancelling Nespresso Within 14 Days After Purchasing(Within the Cooling-Off Period)
The Consumer Contract Regulations Act gives consumers in the UK the right to cancel purchases within 14 days of signing the contract. This means that consumers have a cooling-off period where they can cancel their purchase for any reason, as long as it is within 14 days.
Nespresso customers also receive a cooling-off period. Customers are allowed to cancel their contract from the date of the shipment confirmation until 14 days after you've received the product. Then, all you have to do is fill out the withdrawal form found on their website or call their Customer Relationship Centre at 0808 100 8844.
If you cancel after 14 days and within the 24-month minimum term, the relevant termination fee for your chosen plan will be charged.
Does Nespresso Charge Any Cancellation Fees?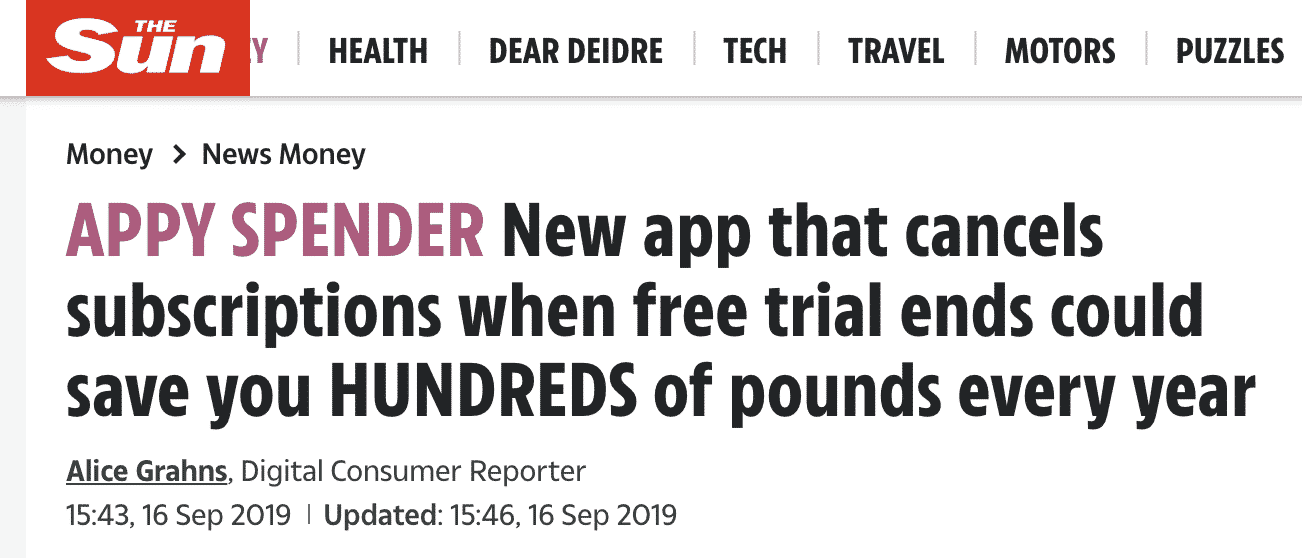 If you purchase a coffee machine as part of your Nespresso subscription and wish to cancel before the end of your initial 24-month term, you can do so. However, if you have not paid your 24 monthly fees, you'll have to pay a termination fee. Remember that any Nespresso credit you may have cannot be used to pay a termination fee.
The termination fee that you have to pay determines what plan you have. Here's a list of the plans and their termination fees:
| | |
| --- | --- |
| Plan | Termination Fee |
| £20 Plan | £70 |
| £25 Plan | £110 |
| £30 Plan | £140 |
| £35 Plan | £160 |
| £45 Plan | £200 |
| £55 Plan | £250 |
| £70 Plan | £550 |
One more thing to note, you will not get a refund for any monthly fees already paid at the date of termination.
What Are the Best Alternatives to Nespresso?
Here are three of the best alternatives to Nespresso.
Blue Coffee Box: A Blue Coffee Box subscription comes with free delivery, and you can set your own delivery schedule. They offer two types of subscriptions:
The Blue Coffee Bag subscription starts at £7.49 per month.
The Blue Coffee Box Subscription starts at £14.99 per month.
Union Coffee: Union Coffee lets subscribers create their own Coffee Club subscription, and you can pick which plan you want and when you want to receive it.
They have four different plans for customers to choose from. Here they are, along with their monthly price:
Discovery - £15.95 per month
Bolder - £14.95 per month
Brighter - £15.95 per month
Bespoke - £14.95 per month
Caravan Coffee Roasters: Caravan Coffee Roasters lets you quickly and easily set up a subscription any way you want. You can have your coffee delivered to you weekly, twice a week, or monthly. You can also choose how much coffee you get with each delivery.
Let DoNotPay Cancel Your Nespresso Subscription
If you want to cancel your Nespresso subscription, let DoNotPay manage the cancellation for you. DoNotPay provides the best and easiest option for any subscription cancellation. Just go to our website and answer a few simple questions.
It just takes three simple steps:
Log-in to DoNotPay and search for the Manage Subscriptions product.

Provide the name of the subscription service you want to cancel.

Provide your account details such as email address and username.
Once you submit the details, we'll work on . DoNotPay will notify you once the service has been cancelled.
What Other Subscriptions Can DoNotPay Help Me Cancel?
We can also help you cancel the following subscriptions:
DoNotPay Can Do More Than Cancel Subscriptions
DoNotPay can help you manage other services you may have problems with. We can help you with the following:
If you wish to learn more about DoNotPay, contact us today.