Cancel MBI Probiller account in just a few clicks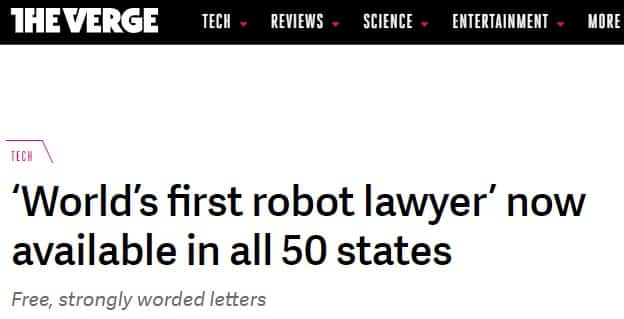 MBI Probiller is an online paying service that handles all sorts of card transactions and entertainment subscriptions.
How to cancel MBI Probiller manually
In order to cancel your MBI Probiller subscription, you may need to have the following information about your account:
Username

Password

Your credit card number

Billing address

The amount of your last billing

The date of your previous billing
Cancel MBI Probiller online
Visit the company's

Support page

.

Click the "Start Chat" button.

Explain that you want to cancel your account.

Provide all the necessary details about your account.

Ask the agent to provide you with a cancelation confirmation.
Cancel MBI Probiller over the phone
Dial 855-232-9550 to get in touch with a company rep.

Let the agent know you want to cancel your account and give them all the information they need.

Ask the agent to send you an email confirmation that your account is closed.
Cancel MBI Probiller over email
Compose an email asking the company to cancel your membership.

Include your personal information and the account details mentioned above.

Send the email to

billingsupport@probiller.com
Cancel MBI Probiller with DoNotPay
If you want to save some time and effort, you can cancel your MBI Probiller membership with DoNotPay. Unlike contacting the company directly, this method is fast and easy. You can do it from your smartphone or tablet, and it won't take you more than several minutes. Make sure you take the following steps:
Enter the DoNotPay app from any

web browser

.

Select "Find Hidden Money".

Enter "MBI Probiller" as the service you want to cancel.
We will cancel your account immediately and let you know when it's done via email.
| | |
| --- | --- |
| Can you cancel with | Yes / No |
| DoNotPay | Yes |
| Email | Yes |
| Phone | Yes |
| Letter | No |
| In-person | No |
| Online | Yes |
Will MBI Probiller grant me a refund after I cancel my membership?
No, it won't. The company's policy is that partially used memberships are non-refundable.
Can I freeze my MBI Probiller subscription instead of canceling it?
MBI Probiller doesn't offer its users the option to put their memberships on pause. If you want to stop paying for the subscription, you need to terminate your membership. In case you change your mind, you can reopen your account at any time.
What are some alternatives to MBI Probiller?
Company
Pricing
Benefits

2Checkout

2.9% transaction fee

Fraud protection

Accepts both credit and debit cards

15 different languages

PayPal

2.9% fee on transactions

Fast payments

Easy to integrate with e-commerce solutions

Fraud protection
DoNotPay can help you monitor your subscriptions
Subscription services probably cost you more than you know. According to the latest research, 84% of Americans aren't aware of how much their subscriptions cost them. On average, millennials spend almost $3000 on subscription services without even realizing it. If you feel like subscription services are eating your money, maybe it's time to start monitoring them. The DoNotPay app can help you track all your subscriptions from your phone, find those that you don't use, and cancel them for you.
Is MBI Probiller mistreating you? We can help you sue it in small claims court
If MBI Probiller doesn't stop charging you after you cancel your membership or outright refuses to cancel it, you should consider suing the company. In most cases, taking your case to court is the only way to fight such a big company.
To sue MBI Probiller, you don't need to worry about hiring and paying a lawyer. All you need is our robot lawyer, DoNotPay. Our app has an astounding success rate, for which it was awarded the ABA Brown Award. With the DoNotPay app, you can sue any individual or business in small claims court directly from your smartphone.
DoNotPay helps you to manage and cancel all of your subscriptions with a click of a button.
Frustrated with paying for subscriptions you don't even use? You're not alone. DoNotPay allows you to manage and cancel all of your subscriptions and memberships, saving you time and money! Here are just a few more subscriptions we've helped our users cancel:
DoNotPay Protects Your Privacy and Finances
Sharing your credit card details online comes with certain risks, and it's getting more difficult to tell good and bad websites apart. With DoNotPay's virtual credit card generator, you will be able to protect your identity and bank account from cyber scammers.
Whenever you run into a suspicious email or website, generate a virtual credit card and proceed without worries. Our virtual cards also work like a charm if you want to avoid automatic payments after free trials.
What else can DoNotPay do?
DoNotPay offers various services that can be useful to you. With our app, you can easily:
Get compensation for delayed and canceled flights

Fight speeding tickets

Dispute traffic tickets
What will MBI Probiller's charges look like on my bank statement?
POS REFUND PROBILLER.COM/MB855-232-9582

POS REFUND MBIPROBILLER.COM/DP 855-232-9552 GB

Misc. Debit MBI*PROBILLER.COM-BZ 8553239585 8553239585, DE

CHKCARD MBI-PROBILLER.COM/MB MANWIN BILLIN IR

POS PURCHASE MBI PROBILLER DOT COM MF

Visa Check Card MBI-PROBILLER.COM/RK 8774460668, DE MC

CHECKCARD MBI-PROBILLER.COM

CHKCARD INTL VISA DEB RETAIL PURCHASE MBI-PROBILLER.C

CHECKCARD MBIPROBILLER.COM/RK 877-446-0668 IE

PENDING INTL VISA DEB RETAIL PURCHASE MBI-PROBILLER.C

POS PUR MBI-PROBILLER.COM LE

MBI-PROBILLER.COM/BZ +18552329585

PENDING MBI*PROBILLER.COM/BZ

POS PUR MBI probiller.com

Misc. Debit MBI-PROBILLER.COM/RK 877-446-0668

Visa Check Card MBI-PROBILLER.855-2 MC

POS Debit MBI-PROBILLER.C

Visa Check Card MBI-PROBILLER.COM/MB MANWIN BILLIN IR MC

CHKCARD MBI-PROBILLER.COM/MG 877-367-6586

POS PUR MBI-PROBILLER.COM RK 877-446-0668 IE

POS PURCH MBI-PROBILLER.C 622505236630

PENDING MBI*PROBILLER.COM/MF 855-232-9584, DE

POS PUR MBI*PROBILLER.CO840101644 LOC: WILMINGT

CHKCARDMBI-PROBILLER.COM/MN

CHECKCARD MBI*PROBILLER.CO840101644 LOC: WILMINGT

Misc. Debit MBI*PROBILLER.COM/MF 855-232-9584, DE

POS PUR MBI-PROBILLER.COM/RK 8774460668, DE

MBI-PROBILLER.COM/ BZ 855-232-9585 CY

POS PURCHASE MBIPROBILLER.COM/DP 855-232-9552

Misc. Debit MBI probiller.com

MBI*PROBILLER.COM 855-232-9555 DE

CHKCARDMBI*PROBILLER.COM/RK WILMINGTON DE

CHECKCARD MBI-PROBILLER.COM/MB DUBLIN

POS PURCH MBI-PROBILLER.COM/HD

POS REFUND MBI-PROBILLER.COM/BZ 855-232-9585 IE

CHECKCARD MBI-PROBILLER.COM/BZ DUBLIN IRL USD

CHKCARDMBI-PROBILLER.COM MF DUBLIN IRL

CHKCARD MBI-PROBILLER.COM/RK 8774460668, DE

POS Debit MBI-PROBILLER.COM/BZ 855-232-9585 IE

PENDING MBI-PROBILLER.COM/DP

POS Debit MBI-Probiller.com/BZ Dublin IRL

POS PURCH MBIPROBILLER.COM/DP 855-232-9552 GB

POS REFUND MBI-PROBILLER.C DUBLI

PRE-AUTH MBI-PROBILLER.COM/M B 855-232-9582

CHECKCARD MBI-PROBILLER.COM/HD 8552329583 IE

POS PURCH MBI-Probiller.com/HD 855-232-9583 IE

POS PURCHASE MBI-PROBILLER.C

CHKCARDMBI-PROBILLER.COM/M B 855-232-9582

Misc. Debit MBI-PROBILLER.COM/MG 877-367-6586 IRLAND

POS PURCHASE MBI*PROBILLER.COM/RK 877-446-0668 DE 198010000 USA

CHKCARDMBI-PROBILLER.COM/MF

POS PURCHASE INTL VISA DEB RETAIL PURCHASE MBI-PROBILLER.C

PRE-AUTH MBI-PROBILLER.COM/MN-855-232-9586

POS PURCH MBI-PROBILLER.C DUBLI

POS REFUND MBI-PROBILLER.COM/RK 877-446-0668

Visa Check Card mbi probiller MC

CHKCARD MBI*PROBILLER.COM-BZ WILMINGTON DE MBI*PROBILLER.C

POS PUR MBIProbiller.com

CHKCARDMBI-PROBILLER.COM/RK 8774460668, DE

CHKCARD MBIPROBILLER.COM/DP 855-232-9552

POS PURCH MBI-PROBILLER.COM/RK 8774460668, DE

MBI-Probiller.com/HD 855-232-9583 IE

POS PURCH MBI-PROBILLER.COM/DP 855-2

PRE-AUTH MBI- PROBILLER.COM MB 855-232-9582

CHKCARD MBI*PROBILLER.COM-BZ 8553239585 8553239585, DE

CHECKCARD MBI*PROBILLER.COM-BZ 8553239585 8553239585, DE

POS REFUND MBI-Probiller.com/HD Dublin IE

PRE-AUTH MBI*PROBILLER.CO840101644 LOC: WILMINGT

POS PUR MBI-PROBILLER.CO855-232-9582

MBI-Probiller.com/MB 855-232-9582 CY

Visa Check Card MBI-Probiller.com/MB 855-232-9582 CY MC

Misc. Debit MBI-Probiller.com/HD 855-232-9583 IE

PENDING MBI*PROBILLER.COM-BZ WILMINGTON DE MBI*PROBILLER.C

Misc. Debit MBI-PROBILLER.COM/MN 8552329586

POS REFUND MBI-PROBILLER.COM/MB DUBLIN

POS PURCH MBI-PROBILLER.COM- 866-449-9191 CY

POS Debit MBI-PROBILLER.COM MF DUBLIN IRL

CHECKCARD MBI-PROBILLER.C

PRE-AUTH MBI-Probiller.com/HD 855-232-9583 IE

POS PURCHASE MBIPROBILLER.COM/MF>855-232-9584 CY

POS PUR MBI*PROBILLER.COM-BZ WILMINGTON DE MBI*PROBILLER.C

Misc. Debit MBI*PROBILLE 855 232 9585 DE

POS PUR MBI-PROBILLER.COM/MG

Visa Check Card MBI-PROBILLER.COM/HD 8552329583 IE MC

CHKCARD MBI PROBILLER .COM/MF 8552-232-9584

CHKCARD MBI-PROBILLER.COM

CHKCARDMBI-Probiller.com/BZ 855-232-9585

CHECKCARD MBI PROBILLER DOT COM MF

CHKCARDMBI-PROBILLER.COM/8552329585

POS PUR MBI PROBILLER DOT COM MF

CHECKCARD MBIPROBILLER.COM/DP 855-232-9552 GB

CHKCARD MBI-PROBILLER.COM/8552329585

POS REFUND MBI*PROBILLER.COM-BZ 8553239585 8553239585, DE

CHECKCARD MBIProbiller.com

PRE-AUTH MBI-PROBILLER.COM/HD 8552329583 IE

Visa Check Card MBI-PROBILLER.COM- 866-449-9191 CY MC

PRE-AUTH MBI-PROBILLER.COM/MB DUBLIN

POS PURCHASE MBI-PROBILLER.COM/BZ, 855-232-9585

Visa Check Card MBI probiller.com MC

POS PUR MBI-Probiller.com/BZ Dublin IE

POS REFUND MBI-Probiller.com/MB 855-232-9582 CY

Visa Check Card MBI-PROBILLER.C MC

POS PURCH MBI-PROBILLER.COM/ DUBLIN IE

MBI*PROBILLER.COM

POS REFUND MBI-PROBILLER.COM

POS PURCHASE MBI-PROBILLER.COM/MN 8552329586

PENDING MBI-PROBILLER.COM

PRE-AUTH MBIPROBILLER.COM/MF>855-232-9584 CY

Misc. Debit PROBILLER.COM/MB855-232-9582

POS Debit MBI-PROBILLER.COM/BZ, 855-232-9585

MBI-PROBILLER.COM/BZ 855-232-9585 IE

Visa Check Card MBIPROBILLER.COM/DP 855-232-9552 GB MC

Misc. Debit MBI-PROBILLER.COM

POS PURCH MBI-PROBILLER.COM/BZ, 855-232-9585

POS PURCH MBI- PROBILLER. 855-232-9582 IE

PRE-AUTH MBI*PROBILLER.COM/MF 855-232-9584, DE

Misc. Debit MBI-PROBILLER.COM/BZ 855-232-9585 IE

CHKCARDMBI*PROBILLER.COM/BZ

Misc. Debit MBI-PROBILLER.COM LE

CHKCARDMBI-PROBILLER.C DUBLI

PRE-AUTH MBI-PROBILLER.COM/8552329585

PRE-AUTH MBI-PROBILLER.COM/DP

PRE-AUTH MBI-Probiller.com/DP 855-232-955 CY

POS PURCH PROBILLER.COM/MB855-232-9582

POS PUR MBI-PROBILLER.COM/8552329585

MBI*PROBILLER.COM/RK 877-446-0668 DE

MBI-PROBILLER.COM/RK

POS Debit MBI-Probiller.c 855-2

PRE-AUTH MBI-PROBILLER.COM/BZ, 855-232-9585

PRE-AUTH MBI PROBILLER DOT COM MF

POS Debit MBI-Probiller.com/BZ Dublin IE

MBI-PROBILLER.COM/MN

Misc. Debit MBI-PROBILLER.COM/MN-855-232-9586

POS REFUND INTL VISA DEB RETAIL PURCHASE MBI-PROBILLER.C

CHKCARDPROBILLER.COM/MB855-232-9582

POS PURCH MBI-PROBILLER. DUBLI

POS PURCH MBI-PROBILLER.COM/HD 8552329583 IE

Visa Check Card MBI-PROBILLER.C 622505236630 MC

POS Debit mbi probiller

CHKCARD MBIPROBILLER.COM/MF>855-232-9584 CY

CHKCARD MBI-PROBILLER.COM/DP

POS PURCHASE MBI-PROBILLER.COM/MF

PENDING mbi probiller

CHKCARDMBIProbiller.com

MBI*PROBILLER.COM BZ 8552329585 DE

CHECKCARD mbi probiller

MBI-Probiller.com/BZ 855-232-9585

Visa Check Card MBI-PROBILLER.COM/BZ 855-232-9585 00000 IE MC

POS PURCHASE MBI-PROBILLER.COM/RK 8774460668, DE

PENDING MBI*PROBILLER.COM-BZ 8553239585 8553239585, DE

CHKCARD MBI*PROBILLER.COM/BZ

POS Debit MBI-Probiller.com/HD Dublin IE

POS PURCHASE MBIPROBILLER.COM/RK 877-446-0668 IE

POS PUR MBI- PROBILLER. 855-232-9582 IE

CHKCARDMBI-Probiller.com/RK

PENDING MBI-PROBILLER.C

Misc. Debit MBI-PROBILLER.COM/HD

PRE-AUTH MBI probiller.com

PRE-AUTH MBI-PROBILLER.COM/DP 8552329552 IE

CHKCARD MBI-PROBILLER.COM/MB DUBLIN

POS PURCHASE MBI-PROBILLER.COM/BZ DUBLIN IRL USD

POS REFUND mbi probiller

CHECKCARD INTL VISA DEB RETAIL PURCHASE MBI-PROBILLER.C

POS PURCH MBIPROBILLER.COM/RK 877-446-0668 IE

POS PURCH MBI PROBILLER DOT COM MF

CHKCARDMBI-PROBILLER.COM/MN 855-232-9586 IE

POS REFUND MBI-PROBILLER.COM/DP 8552329552 IE

PENDING MBI-PROBILLER.COM/RK 877-446-0668

Visa Check Card MBI-PROBILLER.COM/MN-855-232-9586 MC

PRE-AUTH MBI*PROBILLER.COM-BZ WILMINGTON DE MBI*PROBILLER.C

PENDING PROBILLER.COM/MB855-232-9582

POS REFUND MBI-PROBILLER.COM/MB

PRE-AUTH MBIPROBILLER.COM/DP 855-232-9552

CHECKCARD MBI-Probiller.com/HD 855-232-9583 IE

POS PURCH MBI-PROBILLER.COM/RK 877-446-0668

POS PURCH MBI-PROBILLER.COM/BZ 855-232-9585 00000 IE

Misc. Debit MBI-PROBILLER.COM/MN

POS Debit MBI-PROBILLER.COM/MB DUBLIN

CHKCARDMBI PROBILLER DOT COM MF

CHECKCARD MBI-Probiller.com/RK

POS PURCH MBI-Probiller.com/MB 855-232-9582 CY

POS PURCH MBI-PROBILLER.COM/MB

POS Debit MBI*PROBILLER.COM/RK 877-446-0668 DE

POS Debit MBI-Probiller.com/RK

POS PURCHASE MBI-Probiller.com/DP 855-232-955 CY

PENDING MBI-PROBILLER.COM/MG

POS PURCHASE MBI-Probiller.com/BZ Dublin IRL

POS PURCHASE MBI-PROBILLER.COM

POS Debit MBI-Probiller.com/BZ 855-232-9585

POS Debit INTL VISA DEB RETAIL PURCHASE MBI-PROBILLER.C

MBI*PROBILLER.COM/BZ 8552329585 DE

POS PUR MBI-Probiller.com/BZ 855-232-9585

POS REFUND MBI-PROBILLER.COM LE

POS PURCH MBI-PROBILLER.COM/ 855-232-9586 IE

Visa Check Card MBI-PROBILLER.COM/MF 855-232-9584 IE MC

CHKCARDMBI-Probiller.c 855-2

POS REFUND MBI-PROBILLER.COM/8552329585

CHKCARD MBI-PROBILLER.C DUBLI

PENDING MBI*PROBILLE 855 232 9585 DE

PENDING MBI*PROBILLER.COM/RK WILMINGTON DE

CHECKCARD MBI-PROBILLER.COM/DP

POS PUR MBI-Probiller.com/DP 855-232-955 CY

CHKCARDMBI-Probiller.com/BZ Dublin IRL

PRE-AUTH MBI-PROBILLER.COM- 866-449-9191 CY

CHKCARD MBI-PROBILLER.COM/HD

POS REFUND MBI-Probiller.com/BZ Dublin IRL

Misc. Debit MBI-PROBILLER.COM/DP 855-2

POS PUR INTL VISA DEB RETAIL PURCHASE MBI-PROBILLER.C

Visa Check Card MBI*PROBILLER.CO840101644 LOC: WILMINGT MC

Visa Check Card MBI-PROBILLER.COM/MF MC

PENDING MBI-PROBILLER.COM/MB

CHECKCARD MBI-PROBILLER.COM/ 8774460668 IE

CHECKCARD MBI-PROBILLER.COM/MF 855-232-9584 IE

POS REFUND MBI-PROBILLER.COM/BZ 855-232-9585 00000 IE

POS Debit MBI*PROBILLER.COM/BZ

POS Debit MBI*PROBILLER.COM/RK 877-446-0668 DE 198010000 USA

POS PUR MBI-PROBILLER.COM/M B 855-232-9582

PENDING MBI-PROBILLER.COM/MN 855-232-9586 IE

CHKCARDMBI-Probiller.com/MB 855-232-9582 CY

POS REFUND MBI- PROBILLER. 855-232-9582 IE

Visa Check Card MBI-PROBILLER.COM LE MC

CHECKCARD MBI-PROBILLER.C 622505236630

Visa Check Card MBI*PROBILLER.COM/BZ MC

PENDING MBI-PROBILLER.CO8552329585

CHKCARD MBIPROBILLER.COM/DP 855-232-9552 GB

Misc. Debit MBI-PROBILLER.COM/8552329585

Misc. Debit MBI-PROBILLER.855-2

CHKCARD MBI-Probiller.com/MB 855-232-9582 CY

PRE-AUTH MBI-Probiller.com/BZ Dublin IE

POS REFUND MBI- PROBILLER.COM MB 855-232-9582

PRE-AUTH MBI- PROBILLER. 855-232-9582 IE

POS REFUND MBI-PROBILLER.COM- 866-449-9191 CY

POS Debit MBI*PROBILLER.COM/RK WILMINGTON DE

POS PURCHASE MBI-PROBILLER.COM/RK 877-446-0668

CHKCARD MBI-PROBILLER.COM/BZ, 855-232-9585

Visa Check Card MBI PROBILLER DOT COM MF MC

CHECKCARD MBI-Probiller.com/BZ 855-232-9585

CHKCARDMBI*PROBILLER.CO840101644 LOC: WILMINGT

POS PURCHASE MBI-PROBILLER.CO855-232-9582

Misc. Debit MBI-PROBILLER.COM/M B 855-232-9582

CHKCARDMBI-PROBILLER.C 622505236630

Misc. Debit MBI PROBILLER DOT COM MF

CHKCARD MBI-PROBILLER.COM/ DUBLIN IE

CHKCARD MBI*PROBILLER.COM/RK 877-446-0668 DE 198010000 USA

PRE-AUTH MBI-PROBILLER.COM/RK 877-446-06

POS REFUND MBI-PROBILLER.COM/MF 855-232-9584 IE

CHECKCARD PROBILLER.COM/MB855-232-9582

Visa Check Card MBI-PROBILLER.COM/DP 8552329552 IE MC

Misc. Debit mbi probiller

CHKCARDMBIPROBILLER.COM/MF>855-232-9584 CY

CHKCARDMBI- PROBILLER.COM MB 855-232-9582

PENDING MBI-PROBILLER.COM- 866-449-9191 CY

CHECKCARD MBI-Probiller.com/BZ Dublin IE

POS PURCH MBI-PROBILLER.COM/MF 855-232-9584 IE

PENDING MBI-Probiller.com/RK

POS PURCHASE MBI-PROBILLER.COM/ 855-232-9586 IE

Misc. Debit MBI-Probiller.com/BZ 855-232-9585

POS REFUND MBI*PROBILLER.CO840101644 LOC: WILMINGT

POS PUR MBI-PROBILLER.COM/ DUBLIN IE

POS Debit MBI-Probiller.com/MB 855-232-9582 CY

CHKCARD MBIPROBILLER.COM/RK 877-446-0668

POS PURCH MBI probiller.com

PENDING MBI-PROBILLER.COM/ 8774460668 IE

CHKCARD MBI-PROBILLER. COM/DP 855-232-9552 CY

Visa Check Card MBIPROBILLER.COM/RK 877-446-0668 IE MC

PENDING MBI-PROBILLER.COM/8552329585

MBI-PROBILLER.COM/RK 877-446-0668

CHKCARDMBI-PROBILLER.CO8552329585

Misc. Debit MBI-Probiller.com/BZ Dublin IE

POS PURCHASE MBI*PROBILLER.COM/BZ

POS PUR MBI-PROBILLER.C

POS PUR MBI-PROBILLER.COM/MB

POS PUR MBI-PROBILLER.COM/ 8774460668 IE

MBI*PROBILLER.C

CHKCARD PROBILLER.COM/MB855-232-9582

POS Debit MBI-PROBILLER.855-2

CHKCARDMBI-PROBILLER.COM/DP

CHKCARDMBI-PROBILLER.COM/RK 877-446-0668

CHKCARD MBIPROBILLER.COM/RK 877-446-0668 IE

PRE-AUTH MBI*PROBILLE 855 232 9585 DE

CHECKCARD MBI-PROBILLER.CO8552329585

POS PURCH MBIPROBILLER.COM/MF>855-232-9584 CY

POS PUR MBI-PROBILLER. COM/DP 855-232-9552 CY

Misc. Debit MBI-PROBILLER.CO8552329585

POS REFUND MBI-PROBILLER.COM/ 8774460668 IE

Misc. Debit MBI-PROBILLER.COM/MG 877-367-6586

Visa Check Card MBI-PROBILLER.COM/8552329585 MC

Misc. Debit MBI*PROBILLER.CO840101644 LOC: WILMINGT

POS Debit MBI-PROBILLER.C 622505236630

Misc. Debit MBI PROBILLER .COM/MF 8552-232-9584

PENDING MBI-PROBILLER.COM/BZ 855-232-9585 00000 IE

PENDING MBI-PROBILLER.COM/DP 8552329552 IE

Visa Check Card MBI-PROBILLER.COM/MB MC

POS PUR MBI-PROBILLER.COM- 866-449-9191 CY

CHKCARDMBI-PROBILLER.COM/MB DUBLIN

POS PURCH MBI-Probiller.com/RK

POS PURCHASE MBI-Probiller.com/BZ Dublin IE

CHKCARD MBI-PROBILLER.COM/MF

POS REFUND MBI-PROBILLER.COM/ 855-232-9586 IE

CHECKCARD MBI-PROBILLER.COM/M B 855-232-9582

POS PURCHASE mbi probiller

POS PURCHASE MBI probiller.com

MBI-probiller.com/ BZ 8552329585 IE

CHECKCARD MBI-PROBILLER.COM/HD

Visa Check Card MBI-PROBILLER.CO8552329585 MC

POS Debit MBIProbiller.com

POS PUR MBI-PROBILLER.COM/MG 877-367-6586 IRLAND

PRE-AUTH MBI-PROBILLER. DUBLI

POS PURCHASE MBI- PROBILLER. 855-232-9582 IE

CHECKCARD MBI-PROBILLER.COM/MG 877-367-6586

PENDING MBI-Probiller.com/BZ Dublin IRL

POS PUR PROBILLER.COM/MB855-232-9582

CHKCARDMBIPROBILLER.COM/DP 855-232-9552 GB

POS PURCHASE MBI-Probiller.com/MB 855-232-9582 CY

POS REFUND MBI-Probiller.com/RK

POS PUR MBI*PROBILLER.COM/BZ

CHKCARD MBI*PROBILLE 855 232 9585 DE

Visa Check Card MBI-PROBILLER. COM/DP 855-232-9552 CY MC

MBI*PROBILLE 855 232 9585 DE

Visa Check Card MBIPROBILLER.COM/RK 877-446-0668 MC

PRE-AUTH MBI-PROBILLER.COM/RK 877-446-0668

POS PURCHASE MBI-PROBILLER.COM/MN-855-232-9586

CHKCARD MBI-PROBILLER.COM/DP 855-2

PENDING MBI-PROBILLER.COM/RK 877-446-06

CHKCARD MBI*PROBILLER.COM/RK WILMINGTON DE

POS PURCHASE MBI-PROBILLER.COM/MF 855-232-9584 IE

POS PUR MBI-PROBILLER.COM/BZ 855-232-9585 IE

POS Debit MBIPROBILLER.COM/DP 855-232-9552 GB

PRE-AUTH MBI-Probiller.com/BZ 855-232-9585

POS REFUND MBI-PROBILLER.COM RK 877-446-0668 IE

POS PURCH MBI-Probiller.com/HD Dublin IE

POS REFUND MBI*PROBILLER.COM/RK 877-446-0668 DE

POS PURCHASE MBI-Probiller.com/HD Dublin IE

POS PURCHASE MBI*PROBILLER.COM/MF 855-232-9584, DE

POS Debit MBI-PROBILLER.CO855-232-9582

POS REFUND MBI-PROBILLER.COM/MG

POS Debit PROBILLER.COM/MB855-232-9582

Visa Check Card MBI-PROBILLER.COM/MN 855-232-9586 IE MC

POS PURCH MBI*PROBILLER.COM/BZ

POS PUR MBI-PROBILLER.COM/MN

PENDING MBI-PROBILLER.COM/MN-855-232-9586

PRE-AUTH MBIPROBILLER.COM/DP 855-232-9552 GB

POS PURCHASE MBI-PROBILLER.COM/MG 877-367-6586

PENDING MBIPROBILLER.COM/DP 855-232-9552

Visa Check Card MBI-PROBILLER.COM/MG 877-367-6586 MC

PENDING MBIPROBILLER.COM/MF>855-232-9584 CY

POS PUR MBI-PROBILLER.COM/RK 877-446-06

POS Debit MBI- PROBILLER. 855-232-9582 IE

POS PURCHASE MBI-PROBILLER.COM MF DUBLIN IRL

CHKCARDMBI-PROBILLER.COM/ DUBLIN IE

POS PURCH MBI*PROBILLER.COM/RK 877-446-0668 DE 198010000 USA

POS PURCHASE MBI-PROBILLER.C 622505236630

POS PURCH MBI-PROBILLER.COM/DP 8552329552 IE

POS Debit MBI-PROBILLER.CO8552329585

CHKCARD MBI-Probiller.com/BZ Dublin IE

PRE-AUTH MBI-PROBILLER.COM/MG

CHECKCARD MBIPROBILLER.COM/RK 877-446-0668

CHKCARD MBI-PROBILLER. DUBLI

Visa Check Card MBI*PROBILLER.COM/RK 877-446-0668 DE 198010000 USA MC

POS PURCHASE MBI-PROBILLER.COM/HD 8552329583 IE

PENDING MBI-PROBILLER.COM/M B 855-232-9582

POS PUR MBI-PROBILLER.COM/HD 8552329583 IE

CHECKCARD MBI-PROBILLER.COM/RK 877-446-0668

CHKCARD MBI-Probiller.com/RK

POS PURCH MBI*PROBILLE 855 232 9585 DE

POS Debit MBI-PROBILLER.COM

PENDING MBI-Probiller.com/BZ 855-232-9585

PENDING MBI PROBILLER DOT COM MF

POS PUR MBI-Probiller.com/MB 855-232-9582 CY

CHKCARDMBI-Probiller.com/HD Dublin IE

POS PURCH MBIProbiller.com

PRE-AUTH PROBILLER.COM/MB855-232-9582

PRE-AUTH MBI-PROBILLER.C 622505236630

POS PUR MBIPROBILLER.COM/DP 855-232-9552

CHKCARDMBI PROBILLER .COM/MF 8552-232-9584

Visa Check Card INTL VISA DEB RETAIL PURCHASE MBI-PROBILLER.C MC

PENDING MBI-PROBILLER.COM/HD

POS PURCH MBI-PROBILLER.COM/8552329585

POS REFUND MBI-PROBILLER.COM/MG 877-367-6586 IRLAND

POS PURCH MBI-PROBILLER.COM LE

POS PURCHASE MBI-PROBILLER.COM/DP 8552329552 IE

POS Debit MBI-PROBILLER.COM/M B 855-232-9582

Misc. Debit MBI-PROBILLER.COM/MF 855-232-9584 IE

CHKCARDMBI-PROBILLER.COM/MG 877-367-6586

CHECKCARD MBI-PROBILLER.COM RK 877-446-0668 IE

POS PURCH MBI-PROBILLER.COM/MN 855-232-9586 IE

CHKCARDMBI-PROBILLER.COM/BZ 855-232-9585 IE

POS PUR MBI-Probiller.com/HD 855-232-9583 IE

MBI-Probiller.com/DP 855-232-955 CY

POS PUR MBI-PROBILLER. DUBLI

Visa Check Card MBI*PROBILLER.COM/MF 855-232-9584, DE MC

Visa Check Card PROBILLER.COM/MB855-232-9582 MC

PENDING MBI-PROBILLER.C 622505236630

Misc. Debit MBI-PROBILLER.COM- 866-449-9191 CY

Visa Check Card MBI-Probiller.com/HD Dublin IE MC

POS REFUND MBIProbiller.com

PRE-AUTH MBI-PROBILLER. COM/DP 855-232-9552 CY

POS PUR MBIPROBILLER.COM/RK 877-446-0668 IE

Visa Check Card MBI-PROBILLER.COM/ 8774460668 IE MC

CHECKCARD MBI-PROBILLER.COM/MN 855-232-9586 IE

PRE-AUTH MBI*PROBILLER.COM/RK 877-446-0668 DE 198010000 USA

CHKCARDMBI-PROBILLER.C

POS PURCHASE MBI*PROBILLER.COM-BZ WILMINGTON DE MBI*PROBILLER.C

CHKCARDMBI*PROBILLER.COM-BZ WILMINGTON DE MBI*PROBILLER.C

POS PURCHASE MBI-PROBILLER.COM LE

Misc. Debit MBI-PROBILLER.COM/RK 8774460668, DE

Visa Check Card MBI-PROBILLER.COM/ 855-232-9586 IE MC

POS PUR MBIPROBILLER.COM/MF>855-232-9584 CY

POS PURCH MBI-PROBILLER.COM/BZ DUBLIN IRL USD

POS PUR MBI-PROBILLER.COM/DP 8552329552 IE

CHECKCARD MBI-PROBILLER.C DUBLI

Visa Check Card MBI-PROBILLER.COM/MG MC

Visa Check Card MBI-PROBILLER.C DUBLI MC

CHKCARDMBI-PROBILLER.COM/DP 8552329552 IE

POS PURCH MBI-PROBILLER.COM RK 877-446-0668 IE

Misc. Debit MBI*PROBILLER.COM/RK WILMINGTON DE

POS Debit MBI PROBILLER DOT COM MF

CHECKCARD MBI-PROBILLER.CO855-232-9582

CHKCARD MBI-Probiller.com/HD Dublin IE

POS PURCHASE MBI-PROBILLER.C DUBLI

CHKCARDMBI-PROBILLER.COM/HD 8552329583 IE

POS REFUND MBI-PROBILLER.CO8552329585

MBI-PROBILLER.COM/MF

Visa Check Card MBI*PROBILLER.COM/RK 877-446-0668 DE MC

POS PUR MBI-PROBILLER.COM/MN 855-232-9586 IE

MBI*PROBILLER.COM/BZ

POS Debit MBI PROBILLER .COM/MF 8552-232-9584

CHKCARDMBI-PROBILLER.COM/MN-855-232-9586

POS Debit MBI-PROBILLER.COM/ 8774460668 IE

PENDING MBI-Probiller.com/HD 855-232-9583 IE

Visa Check Card MBIProbiller.com MC

CHKCARDMBI-PROBILLER. COM/DP 855-232-9552 CY

Visa Check Card MBI*PROBILLE 855 232 9585 DE MC

PRE-AUTH MBI-PROBILLER.COM/HD

POS PURCHASE MBI-Probiller.com/BZ 855-232-9585

POS PURCHASE MBI-PROBILLER.COM/M B 855-232-9582

CHKCARD MBI-PROBILLER.COM LE

PRE-AUTH MBI-PROBILLER.COM/MN 855-232-9586 IE

POS PUR MBI-PROBILLER.COM/DP

CHKCARD MBI-PROBILLER.COM/HD 8552329583 IE

PENDING MBI-PROBILLER.COM/ DUBLIN IE

POS REFUND MBI-PROBILLER.COM/MG 877-367-6586

CHECKCARD MBI-PROBILLER.COM/MN

CHECKCARD MBI-Probiller.c 855-2

POS REFUND MBI-PROBILLER.COM/MN 855-232-9586 IE

POS PURCH MBI*PROBILLER.COM-BZ 8553239585 8553239585, DE

PENDING MBI-PROBILLER.COM/MF 855-232-9584 IE

PRE-AUTH MBI-Probiller.com/RK

POS PURCH MBI-PROBILLER.COM/BZ 855-232-9585 IE

CHKCARDMBI-PROBILLER.COM/MF 855-232-9584 IE

CHKCARDMBI*PROBILLER.COM/RK 877-446-0668 DE 198010000 USA

POS PUR MBI- PROBILLER.COM MB 855-232-9582

CHECKCARD MBI-PROBILLER.855-2

POS PUR MBI-PROBILLER.COM/MN 8552329586

POS PURCH MBI-Probiller.c 855-2

POS PUR MBI-PROBILLER.COM

PENDING MBIProbiller.com

POS PURCH MBIPROBILLER.COM/DP 855-232-9552

POS PURCHASE MBI*PROBILLER.COM/RK 877-446-0668 DE

POS PURCH MBI*PROBILLER.COM/RK WILMINGTON DE

POS PURCHASE MBI-PROBILLER.COM/MB MANWIN BILLIN IR

CHKCARD MBI-PROBILLER.COM/MN-855-232-9586

CHKCARD MBI-PROBILLER.COM- 866-449-9191 CY

CHKCARDMBI-PROBILLER.COM RK 877-446-0668 IE

POS REFUND MBI-PROBILLER.COM/DP

POS Debit MBI-PROBILLER.COM/MF

POS REFUND MBI*PROBILLER.COM/MF 855-232-9584, DE

Misc. Debit MBI- PROBILLER.COM MB 855-232-9582

MBI*PROBILLER.COM/MB

POS PURCHASE MBI-PROBILLER.COM/MG 877-367-6586 IRLAND

POS Debit MBI-PROBILLER.C DUBLI

POS Debit MBI*PROBILLER.COM/MF 855-232-9584, DE

POS PURCH MBIPROBILLER.COM/RK 877-446-0668

Visa Check Card MBI-Probiller.com/DP 855-232-955 CY MC

CHKCARDmbi probiller

MBI*PROBILLER.CO

POS PUR MBI-PROBILLER.COM/MN-855-232-9586

POS REFUND MBI-PROBILLER.CO855-232-9582

POS PUR MBI-PROBILLER.COM/BZ DUBLIN IRL USD

CHECKCARD MBI-Probiller.com/DP 855-232-955 CY

POS Debit MBIPROBILLER.COM/DP 855-232-9552

CHECKCARD MBI-PROBILLER.COM/MG

PRE-AUTH MBI-PROBILLER.C

POS PUR MBI-PROBILLER.COM/MF

POS PURCH MBI*PROBILLER.COM/RK 877-446-0668 DE

CHKCARDMBI-Probiller.com/BZ Dublin IE

POS REFUND MBI-PROBILLER.C 622505236630

CHKCARDMBI-Probiller.com/DP 855-232-955 CY

CHECKCARD MBI*PROBILLER.COM-BZ WILMINGTON DE MBI*PROBILLER.C

CHECKCARD MBIPROBILLER.COM/MF>855-232-9584 CY

Misc. Debit MBI-PROBILLER.COM/BZ DUBLIN IRL USD

PENDING MBI-PROBILLER.COM/HD 8552329583 IE

POS PURCHASE MBI-PROBILLER.COM/MB DUBLIN

POS REFUND MBI*PROBILLER.COM/RK WILMINGTON DE

POS PURCH MBI*PROBILLER.COM-BZ WILMINGTON DE MBI*PROBILLER.C

POS REFUND MBI-PROBILLER. COM/DP 855-232-9552 CY

PRE-AUTH MBI-PROBILLER.COM/DP 855-2

POS Debit MBI-PROBILLER.COM/8552329585

CHKCARD MBI-PROBILLER.COM/ 855-232-9586 IE

POS REFUND MBI-PROBILLER.C

POS PUR MBI-PROBILLER.COM/DP 855-2

Misc. Debit MBIProbiller.com

PRE-AUTH MBI-Probiller.c 855-2

POS PUR MBI*PROBILLE 855 232 9585 DE

CHECKCARD MBI-PROBILLER.COM LE

CHKCARDMBI-PROBILLER.COM/BZ DUBLIN IRL USD

PENDING MBI-PROBILLER.COM/MG 877-367-6586 IRLAND

CHKCARD MBI-PROBILLER.COM/DP 8552329552 IE

POS REFUND MBIPROBILLER.COM/RK 877-446-0668 IE

CHECKCARD MBI-PROBILLER.COM MF DUBLIN IRL

CHKCARD MBI-PROBILLER.COM/MB

CHECKCARD MBI-PROBILLER.COM/MG 877-367-6586 IRLAND

POS REFUND MBI-Probiller.com/DP 855-232-955 CY

Misc. Debit MBI- PROBILLER. 855-232-9582 IE

PENDING MBI-PROBILLER.855-2

POS PURCHASE MBI-PROBILLER.COM/DP 855-2

CHKCARDMBI-Probiller.com/HD 855-232-9583 IE

POS Debit MBI-Probiller.com/HD 855-232-9583 IE

PRE-AUTH MBI-Probiller.com/BZ Dublin IRL

POS PURCH mbi probiller

POS Debit MBI-PROBILLER.COM/ DUBLIN IE

POS PUR MBI*PROBILLER.COM/RK 877-446-0668 DE 198010000 USA

CHKCARDMBI-PROBILLER.COM/ 855-232-9586 IE

Visa Check Card MBI- PROBILLER.COM MB 855-232-9582 MC

POS PURCHASE MBI PROBILLER .COM/MF 8552-232-9584

Misc. Debit MBI-Probiller.com/BZ Dublin IRL

PENDING MBIPROBILLER.COM/RK 877-446-0668

POS PURCH MBI-PROBILLER.COM/MG 877-367-6586 IRLAND

CHECKCARD MBI*PROBILLER.COM/RK 877-446-0668 DE 198010000 USA

CHECKCARD MBI*PROBILLER.COM/MF 855-232-9584, DE

CHKCARDMBI*PROBILLE 855 232 9585 DE

POS Debit MBIPROBILLER.COM/RK 877-446-0668 IE

POS PURCHASE MBI-PROBILLER.COM- 866-449-9191 CY

CHECKCARD MBI*PROBILLER.COM/RK WILMINGTON DE

Visa Check Card MBI-Probiller.c 855-2 MC

Visa Check Card MBI-PROBILLER.COM RK 877-446-0668 IE MC

Visa Check Card MBI-PROBILLER.COM/MB DUBLIN MC

POS PUR MBI-PROBILLER.COM/BZ, 855-232-9585

POS PURCH MBI-PROBILLER.COM/MG

CHKCARD MBI PROBILLER DOT COM MF

PENDING MBI-PROBILLER.COM/DP 855-2

Misc. Debit MBI-PROBILLER.COM/BZ, 855-232-9585

POS Debit MBI-PROBILLER. DUBLI

POS PURCHASE MBIPROBILLER.COM/RK 877-446-0668

POS REFUND MBI-PROBILLER.COM/HD 8552329583 IE

CHKCARD MBI-PROBILLER.COM/MN 8552329586

Misc. Debit MBI-PROBILLER.COM/MG

POS PURCHASE MBI-PROBILLER.COM/HD

MBI-PROBILLER.COM/DP

PENDING MBI-PROBILLER.COM/BZ DUBLIN IRL USD

POS PURCH MBI-PROBILLER.CO855-232-9582

PENDING MBI-PROBILLER.COM MF DUBLIN IRL

CHKCARDMBI-PROBILLER.855-2

POS PURCHASE PROBILLER.COM/MB855-232-9582

PRE-AUTH MBIProbiller.com

CHECKCARD MBI-PROBILLER.COM/MB MANWIN BILLIN IR

PENDING MBI*PROBILLER.CO840101644 LOC: WILMINGT

CHKCARDMBI-PROBILLER.COM/HD

CHKCARD MBI-PROBILLER.C

PRE-AUTH MBI-PROBILLER.COM/MN 8552329586

PENDING MBI- PROBILLER. 855-232-9582 IE

POS PURCHASE MBI-PROBILLER.COM/DP

PRE-AUTH MBIPROBILLER.COM/RK 877-446-0668 IE

PENDING MBIPROBILLER.COM/RK 877-446-0668 IE

POS PUR MBI-PROBILLER.C DUBLI

Visa Check Card MBI-PROBILLER.COM/MN 8552329586 MC

PENDING MBI PROBILLER .COM/MF 8552-232-9584

POS Debit MBI-PROBILLER.COM/ 855-232-9586 IE

PRE-AUTH MBI-PROBILLER.COM/BZ DUBLIN IRL USD

CHKCARD MBI-PROBILLER.COM/MN 855-232-9586 IE

MBI-probiller.com/ BZ 8552329585

Visa Check Card MBI-Probiller.com/RK MC

CHECKCARD MBI-PROBILLER.COM/BZ 855-232-9585 IE

POS PUR MBI-PROBILLER.COM/MB MANWIN BILLIN IR

POS PURCH MBI-PROBILLER.COM/MN-855-232-9586

Misc. Debit MBI*PROBILLER.COM/BZ

PRE-AUTH MBI-PROBILLER.COM/RK 8774460668, DE

POS PUR MBI*PROBILLER.COM-BZ 8553239585 8553239585, DE

Misc. Debit MBI-PROBILLER.COM/DP 8552329552 IE

Visa Check Card MBI*PROBILLER.COM/RK WILMINGTON DE MC

POS REFUND MBI*PROBILLE 855 232 9585 DE

MBI-PROBILLER.COM/ BZ 855-232-9585 GB

POS PUR MBI*PROBILLER.COM/RK 877-446-0668 DE

PRE-AUTH MBI-PROBILLER.COM/BZ 855-232-9585 IE

POS REFUND MBI-PROBILLER.COM MF DUBLIN IRL

CHECKCARD MBI-Probiller.com/HD Dublin IE

POS PURCH MBI-PROBILLER.COM/MG 877-367-6586

POS PURCH MBI-Probiller.com/BZ Dublin IE

POS PUR MBI-PROBILLER.C 622505236630

MBI PROBILLER .COM/MF 8552-232-9584

POS REFUND MBI-PROBILLER.COM/HD

CHECKCARD MBI-PROBILLER.COM/RK 8774460668, DE

Misc. Debit INTL VISA DEB RETAIL PURCHASE MBI-PROBILLER.C

Misc. Debit MBI*PROBILLER.COM/RK 877-446-0668 DE 198010000 USA

POS Debit MBIPROBILLER.COM/RK 877-446-0668

CHKCARD MBI-PROBILLER.CO8552329585

PENDING MBI-PROBILLER.COM LE

PENDING MBI-Probiller.com/MB 855-232-9582 CY

CHKCARDINTL VISA DEB RETAIL PURCHASE MBI-PROBILLER.C

POS PURCHASE MBI-PROBILLER.COM/MN 855-232-9586 IE

POS PURCHASE MBI-PROBILLER.COM/MN

POS REFUND MBIPROBILLER.COM/DP 855-232-9552

POS REFUND MBI-PROBILLER.COM/BZ, 855-232-9585

POS PUR MBI-PROBILLER.COM MF DUBLIN IRL

Visa Check Card MBI-PROBILLER.COM/RK 877-446-06 MC

CHECKCARD MBI*PROBILLER.COM/RK 877-446-0668 DE

POS PURCH MBI-PROBILLER.COM/MN 8552329586

Misc. Debit MBI-PROBILLER.COM/HD 8552329583 IE

POS Debit MBI-PROBILLER.COM/MB

POS PURCH MBI-PROBILLER.COM MF DUBLIN IRL

Visa Check Card MBI-PROBILLER.COM/DP 855-2 MC

CHKCARD MBI-PROBILLER.COM RK 877-446-0668 IE

Misc. Debit MBI-PROBILLER.COM/MB MANWIN BILLIN IR

Misc. Debit MBI-PROBILLER.CO855-232-9582

POS Debit MBI-PROBILLER.COM/MG 877-367-6586 IRLAND

CHKCARD MBI-PROBILLER.COM/MN

POS PUR MBI-Probiller.c 855-2

POS PUR MBI-PROBILLER.COM/ 855-232-9586 IE

CHKCARDMBI-PROBILLER.COM/MG 877-367-6586 IRLAND

CHKCARDMBI*PROBILLER.COM/RK 877-446-0668 DE

Misc. Debit MBIPROBILLER.COM/MF>855-232-9584 CY

CHECKCARD MBI- PROBILLER. 855-232-9582 IE

POS PUR MBI*PROBILLER.COM/MF 855-232-9584, DE

POS REFUND MBI-PROBILLER.COM/M B 855-232-9582

PRE-AUTH MBI-PROBILLER.COM

PENDING MBI-PROBILLER.COM/ 855-232-9586 IE

PRE-AUTH MBI-PROBILLER.COM/ DUBLIN IE

CHKCARD MBI-PROBILLER.COM/BZ 855-232-9585 00000 IE

CHKCARDMBI-PROBILLER.COM/DP 855-2

POS Debit MBI probiller.com

POS PURCHASE MBI-PROBILLER.COM RK 877-446-0668 IE

CHECKCARD MBI-PROBILLER.COM/RK 877-446-06

CHECKCARD MBIPROBILLER.COM/DP 855-232-9552

MBI-PROBILLER.COM BZ 855-232-9585

POS REFUND MBI-Probiller.com/BZ Dublin IE

CHKCARD MBI-PROBILLER.COM/ 8774460668 IE

POS REFUND MBIPROBILLER.COM/RK 877-446-0668

POS PURCHASE MBI*PROBILLER.COM-BZ 8553239585 8553239585, DE

POS Debit MBI-PROBILLER.COM/MF 855-232-9584 IE

Visa Check Card MBI-PROBILLER.COM/BZ 855-232-9585 IE MC

CHKCARD MBI-PROBILLER.855-2

CHECKCARD MBI-PROBILLER.COM/ DUBLIN IE

POS Debit MBI*PROBILLE 855 232 9585 DE

Visa Check Card MBIPROBILLER.COM/DP 855-232-9552 MC

Misc. Debit MBIPROBILLER.COM/DP 855-232-9552 GB

Visa Check Card MBI-PROBILLER. DUBLI MC

POS Debit MBI-PROBILLER.COM/DP 8552329552 IE

POS PURCHASE MBI-PROBILLER.CO8552329585

POS PURCH INTL VISA DEB RETAIL PURCHASE MBI-PROBILLER.C

CHKCARD MBI-PROBILLER.COM MF DUBLIN IRL

Visa Check Card MBI-PROBILLER.COM/MN MC

POS PURCHASE MBI-PROBILLER.COM/8552329585

Misc. Debit MBI-PROBILLER.C 622505236630

Misc. Debit MBI-PROBILLER.C DUBLI

POS REFUND MBI-PROBILLER.COM/MN 8552329586

POS Debit MBI-PROBILLER.COM/MB MANWIN BILLIN IR

PRE-AUTH MBI-PROBILLER.COM/BZ 855-232-9585 00000 IE

CHECKCARD MBI-PROBILLER.COM/8552329585

CHKCARD MBI- PROBILLER.COM MB 855-232-9582

PENDING MBI-PROBILLER.COM/RK 8774460668, DE

PRE-AUTH MBI-Probiller.com/HD Dublin IE

CHKCARD MBI-PROBILLER.CO855-232-9582

POS Debit MBI-PROBILLER.COM LE

Misc. Debit MBI-PROBILLER.COM/ 855-232-9586 IE

CHKCARD MBIProbiller.com

POS Debit MBIPROBILLER.COM/MF>855-232-9584 CY

PRE-AUTH MBI-PROBILLER.COM/MF 855-232-9584 IE

POS PUR MBI-PROBILLER.855-2

Misc. Debit MBI-PROBILLER.COM/MF

POS Debit MBI*PROBILLER.COM-BZ 8553239585 8553239585, DE

CHKCARD MBI*PROBILLER.CO840101644 LOC: WILMINGT

PRE-AUTH MBI-PROBILLER.C DUBLI

PENDING MBI-Probiller.com/BZ Dublin IE

PENDING MBI-PROBILLER. COM/DP 855-232-9552 CY

POS PUR MBI-PROBILLER.COM/MB DUBLIN

POS Debit MBI-Probiller.com/DP 855-232-955 CY

Misc. Debit MBIPROBILLER.COM/RK 877-446-0668

Visa Check Card MBI-Probiller.com/BZ Dublin IE MC

PRE-AUTH MBI-PROBILLER.CO8552329585

POS REFUND MBI*PROBILLER.COM/BZ

MBI*PROBILLER.COM/MB 855-232-9582 DE

POS REFUND MBI*PROBILLER.COM/RK 877-446-0668 DE 198010000 USA

POS REFUND MBI-PROBILLER.COM/DP 855-2

PRE-AUTH MBI*PROBILLER.COM-BZ 8553239585 8553239585, DE

CHKCARD MBI*PROBILLER.COM/MF 855-232-9584, DE

POS PUR MBI-Probiller.com/HD Dublin IE

CHKCARDMBI-PROBILLER.COM/RK 877-446-06

POS Debit MBI-PROBILLER.COM/MN

POS PURCH MBI-Probiller.com/DP 855-232-955 CY

POS PURCH MBI-PROBILLER.COM/M B 855-232-9582

POS PURCH MBI-PROBILLER.C

Visa Check Card MBI-PROBILLER.COM/RK 877-446-0668 MC

POS PURCHASE MBI-Probiller.com/HD 855-232-9583 IE

POS REFUND MBI-PROBILLER.855-2

POS Debit MBI-PROBILLER.COM RK 877-446-0668 IE

CHECKCARD MBI-PROBILLER.COM/BZ, 855-232-9585

PRE-AUTH MBI-PROBILLER.COM/MN

POS REFUND MBI-Probiller.com/HD 855-232-9583 IE

POS PURCHASE MBIPROBILLER.COM/DP 855-232-9552 GB

POS PURCHASE MBIProbiller.com

PRE-AUTH MBI-PROBILLER.COM MF DUBLIN IRL

POS REFUND MBI-PROBILLER.COM/ DUBLIN IE

CHKCARDMBI-PROBILLER.COM/BZ, 855-232-9585

Misc. Debit MBI-Probiller.com/MB 855-232-9582 CY

Visa Check Card MBI-Probiller.com/BZ Dublin IRL MC

CHECKCARD MBI-PROBILLER.COM- 866-449-9191 CY

PENDING MBI-PROBILLER.COM RK 877-446-0668 IE

CHKCARDMBI-PROBILLER.COM/BZ 855-232-9585 00000 IE

CHKCARDMBI-PROBILLER.COM/MN 8552329586

POS Debit MBI-PROBILLER.COM/MG

CHKCARD MBI-PROBILLER.COM/BZ 855-232-9585 IE

Visa Check Card MBI-PROBILLER.COM/DP MC

CHKCARD MBI-PROBILLER.COM/RK 877-446-06

Visa Check Card MBI*PROBILLER.COM-BZ 8553239585 8553239585, DE MC

CHKCARD MBI-PROBILLER.COM/RK 877-446-0668

CHKCARDMBI-PROBILLER.COM/MG

POS Debit MBI-PROBILLER.COM/HD

CHKCARDMBI probiller.com

POS PUR mbi probiller

Visa Check Card MBI-PROBILLER.COM/MG 877-367-6586 IRLAND MC

Misc. Debit MBI-PROBILLER.COM/ 8774460668 IE

Misc. Debit MBI-PROBILLER.COM MF DUBLIN IRL

MBI*PROBILLER.COM/BZ 855-232-9585 DE

MBI-PROBILLER.COM

Visa Check Card MBIPROBILLER.COM/MF>855-232-9584 CY MC

Misc. Debit MBI-PROBILLER.COM/RK 877-446-06

POS Debit MBI-PROBILLER.COM/MN-855-232-9586

CHECKCARD MBI-PROBILLER.COM/MN 8552329586

CHKCARD MBI-Probiller.com/BZ Dublin IRL

CHECKCARD MBI-PROBILLER. DUBLI

POS PURCH MBI-PROBILLER.COM/MB DUBLIN

Misc. Debit MBI-PROBILLER.COM/MN 855-232-9586 IE

Visa Check Card MBI-PROBILLER.COM MC

POS REFUND MBI-PROBILLER.COM/RK 8774460668, DE

PRE-AUTH MBIPROBILLER.COM/RK 877-446-0668

PRE-AUTH MBI-PROBILLER.COM/ 855-232-9586 IE

Visa Check Card MBI-PROBILLER.COM/M B 855-232-9582 MC

POS PURCH MBI-PROBILLER.COM/MB MANWIN BILLIN IR

Misc. Debit MBI-PROBILLER.COM/ DUBLIN IE

Visa Check Card MBI-Probiller.com/BZ 855-232-9585 MC

POS PUR MBI-PROBILLER.CO8552329585

POS PUR MBI-Probiller.com/BZ Dublin IRL

POS Debit MBI-PROBILLER.COM/BZ DUBLIN IRL USD

CHKCARDMBIPROBILLER.COM/DP 855-232-9552

CHKCARDMBI-PROBILLER.COM

CHKCARD MBI-Probiller.com/DP 855-232-955 CY

PENDING MBI*PROBILLER.COM/RK 877-446-0668 DE

PENDING MBI-PROBILLER.COM/MB MANWIN BILLIN IR

PRE-AUTH INTL VISA DEB RETAIL PURCHASE MBI-PROBILLER.C

POS REFUND MBI PROBILLER DOT COM MF

Misc. Debit MBIPROBILLER.COM/DP 855-232-9552

POS Debit MBI-PROBILLER.COM/RK 8774460668, DE

CHECKCARD MBI-PROBILLER. COM/DP 855-232-9552 CY

CHKCARDMBI*PROBILLER.COM/MF 855-232-9584, DE

CHKCARD MBI-Probiller.com/BZ 855-232-9585

CHKCARDMBI-PROBILLER.CO855-232-9582

POS Debit MBI-PROBILLER. COM/DP 855-232-9552 CY

PENDING MBIPROBILLER.COM/DP 855-232-9552 GB

POS REFUND MBI-PROBILLER.COM/BZ DUBLIN IRL USD

Visa Check Card MBI-PROBILLER.COM/ DUBLIN IE MC

CHECKCARD MBI-PROBILLER.COM/MN-855-232-9586

CHKCARDMBI-PROBILLER.COM/MB MANWIN BILLIN IR

CHKCARD MBI probiller.com

CHKCARDMBI-PROBILLER.COM/ 8774460668 IE

CHKCARD MBI-PROBILLER.COM/BZ DUBLIN IRL USD

CHECKCARD MBI-Probiller.com/BZ Dublin IRL

CHKCARD MBI-PROBILLER.COM/MG

PENDING MBI- PROBILLER.COM MB 855-232-9582

CHKCARD MBI-PROBILLER.C 622505236630

PENDING MBI-Probiller.com/HD Dublin IE

POS PUR MBI-Probiller.com/RK

POS Debit MBI- PROBILLER.COM MB 855-232-9582

POS PURCH MBI-PROBILLER.COM/MF

MBI-probiller.c

Misc. Debit MBI-PROBILLER. COM/DP 855-232-9552 CY

PRE-AUTH MBI-PROBILLER.CO855-232-9582

POS PURCHASE MBI-PROBILLER.COM/RK 877-446-06

PRE-AUTH MBI-PROBILLER.COM LE

PRE-AUTH MBI-PROBILLER.COM RK 877-446-0668 IE

CHECKCARD MBI-PROBILLER.COM/MB

POS PURCHASE MBI-Probiller.com/RK

POS PUR MBIPROBILLER.COM/DP 855-232-9552 GB

CHECKCARD MBI probiller.com

POS PURCHASE MBI-PROBILLER.COM/BZ 855-232-9585 IE

MBI*PROBILLER.COM/MN 8552329586 DE

POS Debit MBI-PROBILLER.COM/MN 855-232-9586 IE

POS PURCH MBI-PROBILLER.CO8552329585

CHKCARDMBI-PROBILLER. DUBLI

POS Debit MBI-PROBILLER.COM/MG 877-367-6586

POS PURCH MBI- PROBILLER.COM MB 855-232-9582

CHECKCARD MBI-PROBILLER.COM/MF

PENDING MBI-PROBILLER.CO855-232-9582

CHKCARD MBI-PROBILLER.COM/M B 855-232-9582

Misc. Debit MBI-Probiller.com/RK

POS PUR MBI-PROBILLER.COM/HD

Misc. Debit MBI-PROBILLER.COM/BZ 855-232-9585 00000 IE

POS PURCH MBI PROBILLER .COM/MF 8552-

Misc. Debit MBI-PROBILLER.C

POS PURCH MBI-PROBILLER.COM/DP

MBI-PROBILLER.COM/MG 877-367-6586

Visa Check Card MBI-PROBILLER.COM MF DUBLIN IRL MC

POS PURCHASE MBI-PROBILLER.COM/BZ 855-232-9585 00000 IE

POS PURCHASE MBI-PROBILLER. DUBLI

POS PURCH MBI-PROBILLER.COM/RK 877-446-06

POS PUR MBI-PROBILLER.COM/MG 877-367-6586

POS PURCHASE MBI-PROBILLER.COM/ DUBLIN IE

Visa Check Card MBI-PROBILLER.CO855-232-9582 MC

POS Debit MBI-PROBILLER.COM- 866-449-9191 CY

PRE-AUTH MBI*PROBILLER.COM/RK 877-446-0668 DE

PENDING MBI probiller.com

POS PURCHASE MBI- PROBILLER.COM MB 855-232-9582

PRE-AUTH MBI-PROBILLER.855-2

POS PURCHASE MBI-PROBILLER.COM/MB

POS PUR MBI-PROBILLER.COM/MF 855-232-9584 IE

PRE-AUTH MBI-Probiller.com/MB 855-232-9582 CY

PENDING MBI-Probiller.com/DP 855-232-955 CY

CHECKCARD MBI*PROBILLE 855 232 9585 DE

CHECKCARD MBI*PROBILLER.COM/BZ

MBI-probiller.co

Visa Check Card MBI-Probiller.com/HD 855-232-9583 IE MC

POS REFUND MBI*PROBILLER.COM-BZ WILMINGTON DE MBI*PROBILLER.C

PENDING MBI*PROBILLER.COM/RK 877-446-0668 DE 198010000 USA

Misc. Debit MBI-PROBILLER.COM/MB

POS PURCHASE MBI-PROBILLER.855-2

POS Debit MBI-PROBILLER.COM/DP

Misc. Debit MBI-PROBILLER.COM RK 877-446-0668 IE

CHKCARD MBI-PROBILLER.COM/MF 855-232-9584 IE

CHKCARDMBI- PROBILLER. 855-232-9582 IE

PRE-AUTH MBI-PROBILLER.COM/MF

CHKCARD MBI-Probiller.com/HD 855-232-9583 IE

PENDING MBI-PROBILLER.COM/MF

POS Debit MBI-PROBILLER.COM/HD 8552329583 IE

POS REFUND MBI-PROBILLER.COM/MN

Misc. Debit MBI-PROBILLER.COM/DP

MBI*PROBILLER.COM/RK 8774460668 DE

POS PURCH MBI*PROBILLER.COM/MF 855-232-9584, DE

POS PURCHASE MBI*PROBILLE 855 232 9585 DE

POS PUR MBI*PROBILLER.COM/RK WILMINGTON DE

CHKCARDMBIPROBILLER.COM/RK 877-446-0668 IE

PENDING MBI-PROBILLER.C DUBLI

CHKCARD MBI- PROBILLER. 855-232-9582 IE

POS PURCH MBI-PROBILLER.855-2

POS PURCH MBI-PROBILLER.COM/ 8774460668 IE

CHECKCARD MBI-PROBILLER.COM/DP 855-2

Visa Check Card MBI- PROBILLER. 855-232-9582 IE MC

PRE-AUTH MBI-PROBILLER.COM/ 8774460668 IE

Visa Check Card MBI-PROBILLER.COM/HD MC

POS REFUND MBIPROBILLER.COM/MF>855-232-9584 CY

CHKCARD MBI*PROBILLER.COM/RK 877-446-0668 DE

Visa Check Card MBI-PROBILLER.COM/BZ DUBLIN IRL USD MC

POS REFUND MBI-PROBILLER.COM/MN-855-232-9586

Misc. Debit MBI*PROBILLER.COM-BZ WILMINGTON DE MBI*PROBILLER.C

Misc. Debit MBI-PROBILLER. DUBLI

Visa Check Card MBI-PROBILLER.COM/BZ, 855-232-9585 MC

POS PURCH MBI-Probiller.com/BZ 855-232-9585

PENDING MBI-PROBILLER.COM/MN 8552329586

POS REFUND MBI-PROBILLER. DUBLI

POS PURCHASE MBI-PROBILLER.COM/MG

POS REFUND MBI-PROBILLER.COM/MF

MBI PROBILLER DOT COM MF

POS REFUND MBI-Probiller.c 855-2

PRE-AUTH MBI*PROBILLER.COM/BZ

PRE-AUTH MBI-PROBILLER.COM/MB

CHKCARDMBI*PROBILLER.COM-BZ 8553239585 8553239585, DE

Misc. Debit MBI*PROBILLER.COM/RK 877-446-0668 DE

CHECKCARD MBI PROBILLER .COM/MF 8552-232-9584

POS PURCHASE MBI*PROBILLER.CO840101644 LOC: WILMINGT

POS REFUND MBI probiller.com

POS PURCH MBI*PROBILLER.CO840101644 LOC: WILMINGT

PENDING MBI-PROBILLER.COM/MB DUBLIN

POS Debit MBI-PROBILLER.COM/BZ 855-232-9585 00000 IE

CHKCARDMBI-PROBILLER.COM/MB

PENDING MBI-PROBILLER.COM/MN

Misc. Debit MBI-Probiller.c 855-2

Visa Check Card MBI*PROBILLER.COM-BZ WILMINGTON DE MBI*PROBILLER.C MC

CHKCARDMBI-PROBILLER.COM- 866-449-9191 CY

PRE-AUTH MBI*PROBILLER.COM/RK WILMINGTON DE

CHKCARD MBI-PROBILLER.COM/MG 877-367-6586 IRLAND

POS Debit MBI-PROBILLER.COM/DP 855-2

Misc. Debit MBIPROBILLER.COM/RK 877-446-0668 IE

CHKCARD mbi probiller

POS PUR MBI-PROBILLER.COM/BZ 855-232-9585 00000 IE

POS PURCHASE MBI-PROBILLER. COM/DP 855-232-9552 CY

POS PURCH MBI-PROBILLER.COM/MN

POS PURCHASE MBI-PROBILLER.COM/ 8774460668 IE

CHKCARDMBI-PROBILLER.COM LE

PENDING MBI-PROBILLER.COM/BZ, 855-232-9585

PRE-AUTH MBI-PROBILLER.COM/MG 877-367-6586

POS PURCH MBI-PROBILLER.COM

PRE-AUTH MBI-PROBILLER.COM/MG 877-367-6586 IRLAND

PENDING MBI-Probiller.c 855-2

CHKCARDMBIPROBILLER.COM/RK 877-446-0668

PRE-AUTH mbi probiller

POS REFUND MBI-PROBILLER.COM/MB MANWIN BILLIN IR

POS Debit MBI*PROBILLER.CO840101644 LOC: WILMINGT

PENDING MBI-PROBILLER.COM/MG 877-367-6586

CHKCARD MBI-Probiller.c 855-2

CHECKCARD MBI-Probiller.com/MB 855-232-9582 CY

POS Debit MBI-PROBILLER.COM/RK 877-446-0668

POS REFUND MBI-PROBILLER.COM/RK 877-446-06

POS REFUND MBI-Probiller.com/BZ 855-232-9585

PENDING MBI-PROBILLER. DUBLI

POS PUR MBI-PROBILLER.COM/RK 877-446-0668

CHECKCARD MBI-PROBILLER.COM/ 855-232-9586 IE

PRE-AUTH MBI-PROBILLER.COM/MB MANWIN BILLIN IR

CHECKCARD MBI-PROBILLER.COM/BZ 855-232-9585 00000 IE

CHECKCARD MBI-PROBILLER.COM/DP 8552329552 IE

POS Debit MBI-PROBILLER.COM/MN 8552329586

Misc. Debit MBI-PROBILLER.COM/MB DUBLIN

POS PURCHASE MBI-Probiller.c 855-2

Misc. Debit MBI-Probiller.com/DP 855-232-955 CY

CHECKCARD MBI- PROBILLER.COM MB 855-232-9582

Misc. Debit MBI-Probiller.com/HD Dublin IE

POS Debit MBI-PROBILLER.COM/RK 877-446-06

POS PURCH MBI-Probiller.com/BZ Dublin IRL

PENDING MBI-PROBILLER.COM/BZ 855-232-9585 IE

POS PURCH MBI-PROBILLER. COM/DP 855-232-9552 CY

POS Debit MBI*PROBILLER.COM-BZ WILMINGTON DE MBI*PROBILLER.C

POS PUR MBIPROBILLER.COM/RK 877-446-0668

POS PURCHASE MBI*PROBILLER.COM/RK WILMINGTON DE