Cancel Hyperoptic the Easy Way
shouldn't be a hassle. After all, what's the point of continuing to pay for a service you're no longer using? Unfortunately, not many people know or fully understand the steps involved in broadband, or the fees for early subscription termination.
Like many online subscriptions and packages, including Planet Fitness, Sky, Xbox Live, and CVS CarePass, various steps are involved in cancelling your Hyperoptic service. This post helps you understand better how to cancel your Hyperoptic broadband, and how DoNotPay can help make the process quick and effortless.
How to Cancel Hyperoptic Subscription Yourself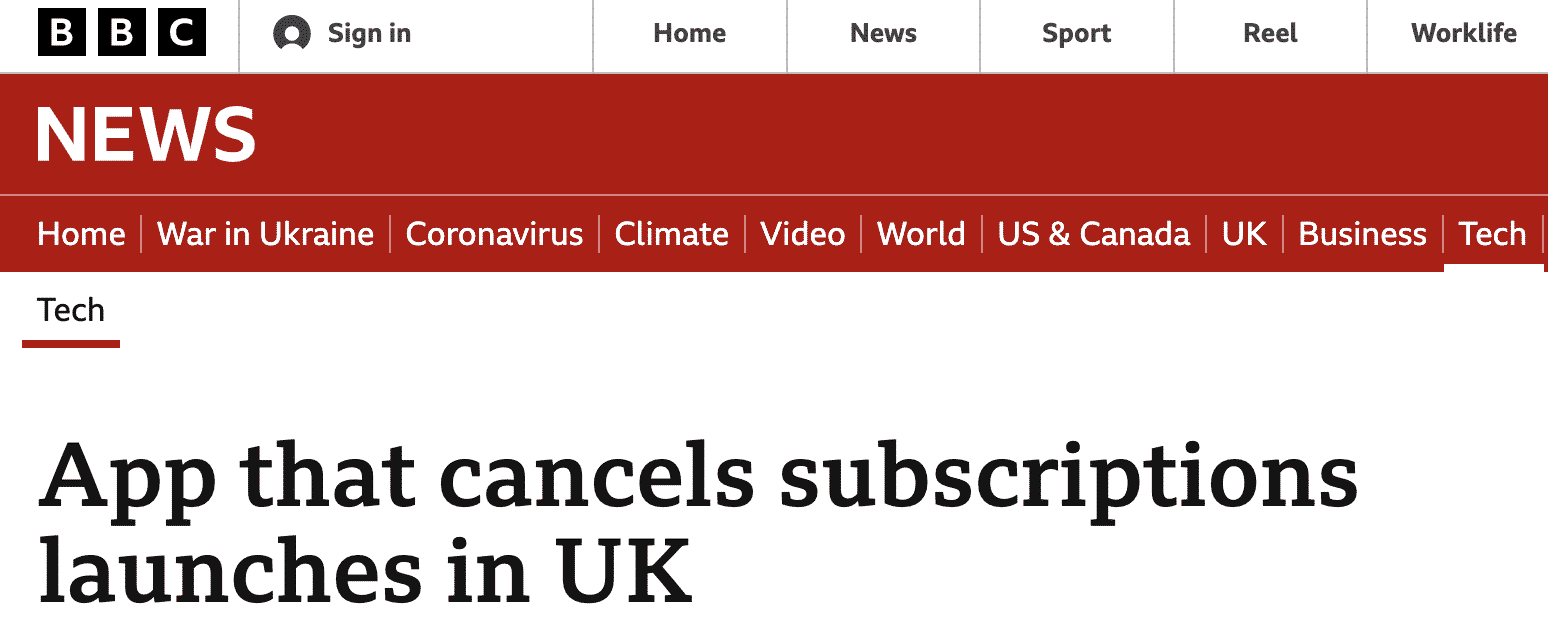 Follow this step-by-step guide to cancel your Hyperoptic service if you no longer need it.
Call the Hyperoptic customer service (0333 332 1111)
A Hyperoptic representative will pick up your call
Provide the customer support team with your contract number and other customer details to verify you're the owner of the account
Request for cancellation of your Hyperoptic broadband account
Ask the customer service agent to forward you a confirmation email once the process is complete
You can also service online by visiting the company's official service. Use the following link to cancel your subscription: https://www.hyperoptic.com/help/moving-home/.
Hyperoptic allows customers to cancel their subscriptions by email by sending their cancellation request to support@hyperoptic.com, asking the service to cancel your account.
NOTE: depending on the condition of your Hyperoptic subscription, you may be required to pay an early cancellation fee.
| | |
| --- | --- |
| Can You Cancel Hyperoptic Via | Yes/No |
| DoNotPay | Yes |
| Email | Yes |
| Phone | Yes |
| Letter | No |
| In Person | No |
| Company Website/ Support Form (or another alternative method) | Yes |
Reasons Why People Cancel Hyperoptic Broadband Service
Many reasons can prompt you to cancel your Hyperoptic broadband service, depending on your situation. These are some top reasons people cancel their Hyperoptic accounts:
Changing Broadband Provider - You may consider another broadband to offer better services at lower rates than Hyperoptic. Maybe you're relocating to a new location that Hyperoptic doesn't cover yet. You will need to follow the standard cancellation process to stop your Hyperoptic subscription.
Moving Home - You may be able to use Hyperoptic's home move service to transfer your broadband package when moving home. The company will set up a broadband service at your new address and move your existing contract to the new service. Unfortunately, this service is only available for customers relocating to a different flat within the same building. In that case, the broadband service will handle your case as a new Hyperoptic customer.
Poor Download Speeds - Nobody likes waiting for different web pages to open because of poor broadband speeds or streaming services buffering because of the same. However, experiencing poor download speeds doesn't necessarily mean your broadband connection is the issue. So, ensure you check your Wi-Fi network just to be sure.
You Want a Different Broadband - You may just want to try a different broadband line to see how it works and wouldn't want to be paying the Hyperoptic service when not using it. Fortunately, this doesn't necessarily mean having to cancel your Hyperoptic service. But there's that option if you wish to explore it.
Does Hyperoptic Charge Early Cancellation Fees?
Yes, Hyperoptic charges an early service termination fee, depending on your contract terms with the service provider. You'll be charged an early service cancellation fee if you broadband before the minimum commitment period elapses. You may need to pay a £20 service cancellation fee for the broadband-only service or a £25 service cancellation fee for your broadband and phone service.
However, there are instances where you may not be charged an early service cancellation fee for terminating your broadband. For instance, the company allows you to cancel your broadband without any charges if your connection is lower than the company's minimum guaranteed speed when you signed up for the service.
Have DoNotPay Cancel Your Hyperoptic Subscription Today
If you don't know what to do, cancelling any online service can be a long and strenuous process. Most times, you won't cancel your subscription successfully. Online service providers like Now TV, BT Sport, Virgin Media, and Admiral strive to make their subscription termination processes smooth for their customers. But even then, some customers will need assistance or find the processes difficult to follow.
DoNotPay provides you with a simple, clear, and guaranteed way of cancelling your online subscriptions. You never have to worry about getting your contract terminations right again or the possible termination fees.
You can use the DoNotPay app to broadband today in three easy steps. Follow this guide:
1. Log-in to DoNotPay and search for the Manage Subscriptions product.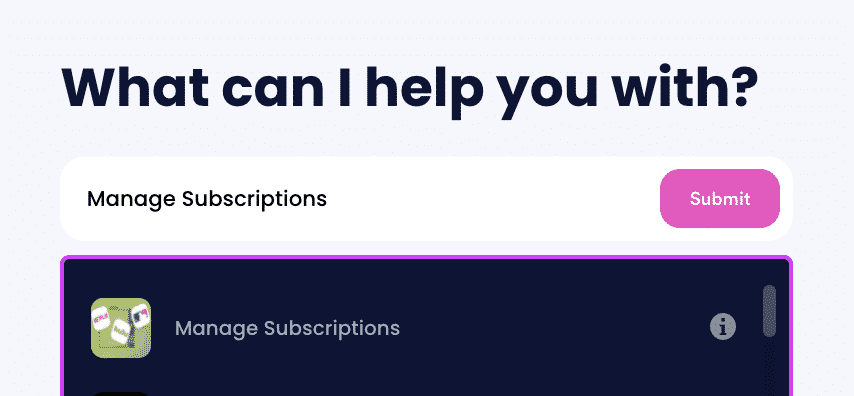 2. Provide the name of the subscription service you want to cancel.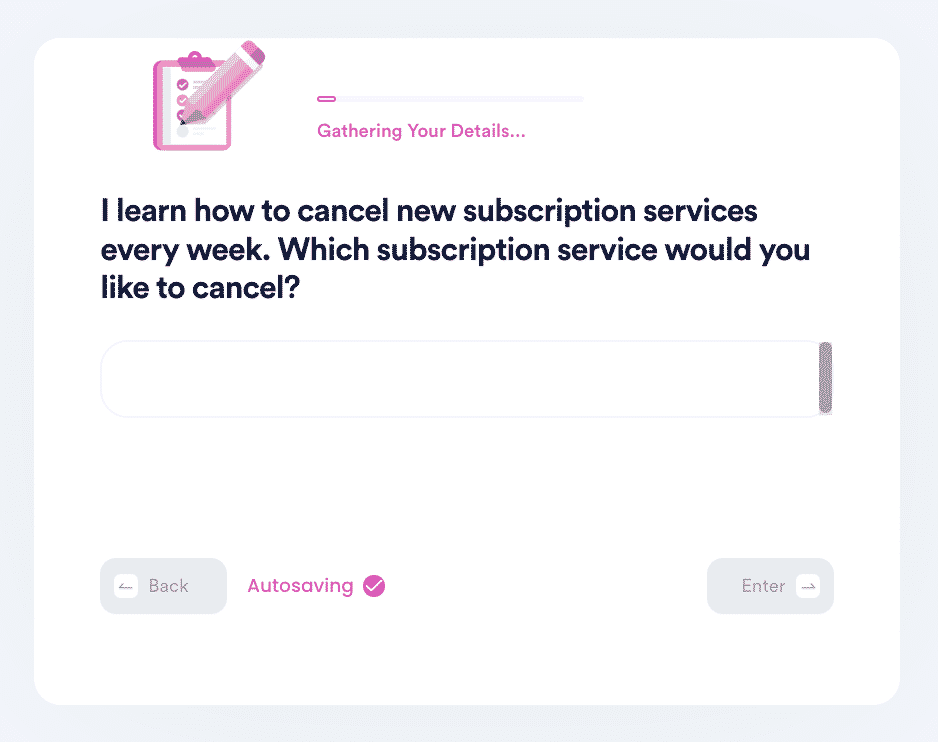 3. Provide your account details such as email address and username.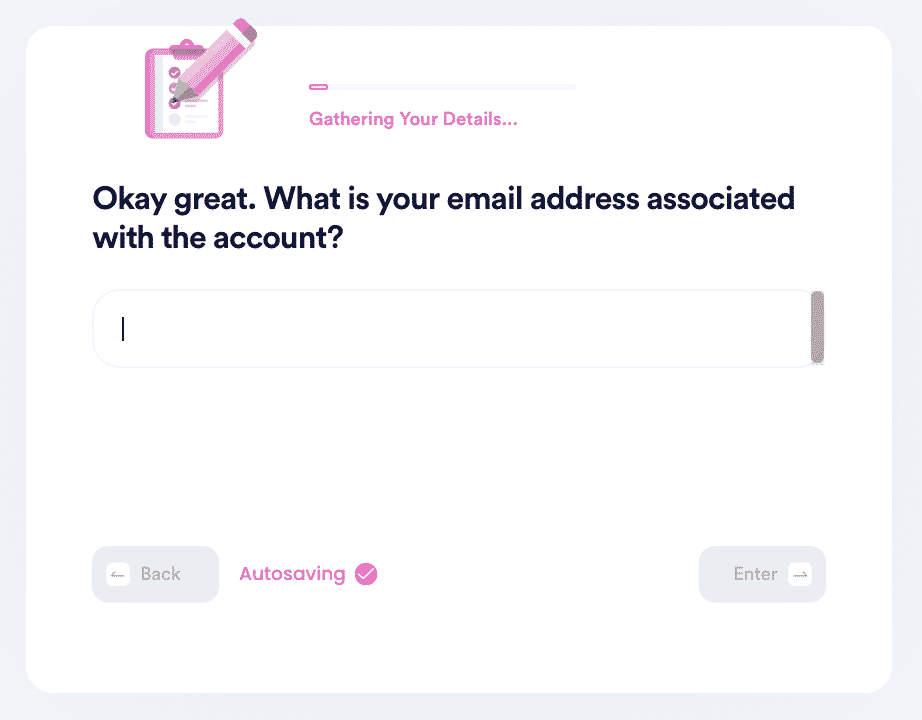 The process is straightforward, even for new customers.
Other Subscriptions DoNotPay Can Help You Cancel
Besides the online subscriptions mentioned throughout this post, the DoNotPay app can help you cancel other subscription-based services, including:
Simply follow DoNotPay's subscription cancellation process above and let us handle the rest.
What Else Can DoNotPay Do?
DoNotPay helps you solve many daily life issues besides cancelling your online subscriptions. This section discusses other ways you can use the DoNotPay app:
DoNotPay provides a quicker, easier, and guaranteed way of Learn more about our services on the DoNotPay app today.