How to Cancel Your BT Service Through DoNotPay
BT has a reputation for difficult cancellation policies. If you aren't happy with your BT service, or have a relative who is deceased or moving into a nursing home, or otherwise want or need to terminate your contact, it can be challenging.
DoNotPay can help you . The world's first robot lawyer is perfect for handling subscription cancellations, and all kinds of other tedious problems.
What Are BT's Cancellation Policies?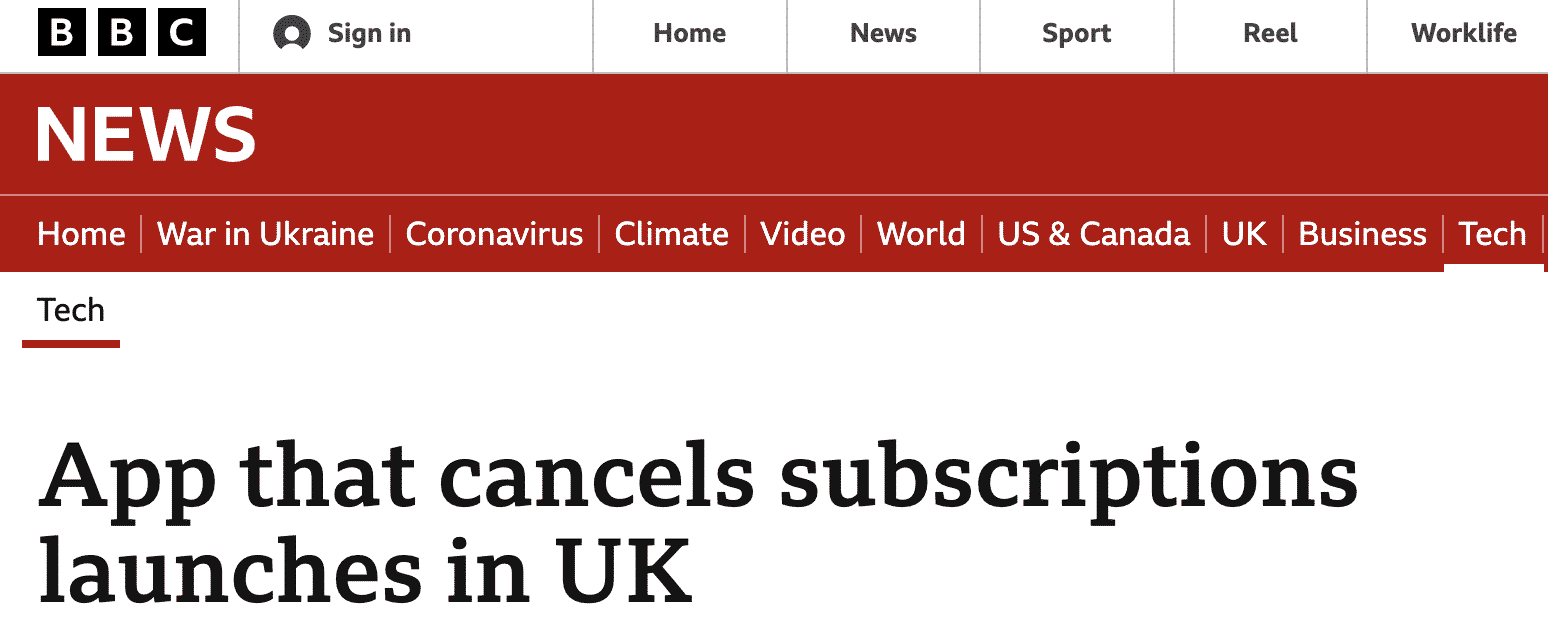 Like most phone, broadband and television providers, that appear (and likely are) to be designed to deter you from cancelling. Their policies are:
You have to give 30 days' notice. Or, phrased differently, your service ends 30 days after you cancel it.
You have to pay an early termination fee if you cancel before the end of your minimum contract period, and the fee is the total amount you would have paid, although they will subtract any costs they save from it. Of course, they determine what those costs are. They appear to waive this fee if you are closing the account of somebody who is deceased.
They also ask you to put in any repair requests before you leave, which is a fairly transparent plea to give them a chance to fix whatever the problem is.
| | |
| --- | --- |
| Can You Cancel BT Service Via | Yes/No |
| DoNotPay | Yes |
| Email | No |
| Phone | Yes |
| Letter | No |
| In Person | No |
| Company Website/ Support Form (or another alternative method) | Yes |
How to Cancel BT Service Within the 14-Day Cooling-off Period
The law requires that BT cancel a new service if you request it within 14 working days of when the contract was signed. BT is slightly more generous; they will actually give you 14 days from when you receive any associated equipment.
You can cancel online by filling out the form. We suggest you take a screenshot to prove you filled it out. The 14-day cooling-off period does not apply to "bolt-on" services like BT Sport. You will then need to return any equipment.
You will get a white return bag in the post within 2-3 days and will be able to print off a return label. There is no shipping charge on the return, which you can take to the post office or arrange for Royal Mail to collect it (if you do, however, they will not cover the 60p collection fee).
How to Cancel BT Service After the 14 Day Cooling-off Period
If you want to cancel after the cooling-off period, the policies above will apply. Also, you can't do it online. You have to cancel by calling them within these hours:
Monday to Friday 8 am to 9 pm
Saturday 8 am to 8 pm
Sunday 9 am to 6 pm
The number to call depends on what you want to cancel. The numbers are:
0800 389 8414 or +44 150 174 7714 (outside the UK) for mobile only
0800 783 1401 or +44 150 174 7714 (outside the UK) for all other services
This conveniently gives you no proof that you called them to cancel, as well as giving them an opportunity to talk you out of it. As mentioned above, you will need to return any equipment, but they will pay for the cost of shipping it back. Again, you can only cancel by phone.
Problems With Cancelling BT Services
Like most similar companies, BT can become a real problem when you try to leave.
Because of this, you might want to use DoNotPay to help , which also shields you from attempts to talk you out of leaving or upselling you.
Let DoNotPay Cancel Your BT Subscription
So, how can DoNotPay help? If you have a DoNotPay account, you have access to this fast, easy, and cheap option which can get you out of your BT contract quickly.
Here's how to do it:
Log-in to DoNotPay and search for the Manage Subscriptions product.

Provide the name of the subscription service you want to cancel.

Provide your account details such as email address and username.
Then just wait for our confirmation that the service is cancelled and your return bags from BT.
What Other Subscriptions Can DoNotPay Help Me Cancel?
All of them! We can help you cancel subscriptions from gyms such as Planet Fitness, TV and broadband providers such as Sky, Now TV, Virgin Media, BT Sport, and Vodafone, and all kinds of other services such as AA, RAC, Beer 52, Just Eat, Admiral, Xbox Live and CVS Carepass.
Whatever you want to cancel, we can help you do it.
What Else Can DoNotPay Do?
DoNotPay is the world's first robot lawyer. Robots don't get stressed, frustrated, bored or angry, so they're perfect to handle things for you, including frustrating cancellation problems. Trust our robot lawyer for:
And many, many more things you would rather not do yourself. We started out helping people with traffic tickets, but now our mission has expanded to making your life easier in so many ways.