How to Cancel Your BT Mobile Subscription Effortlessly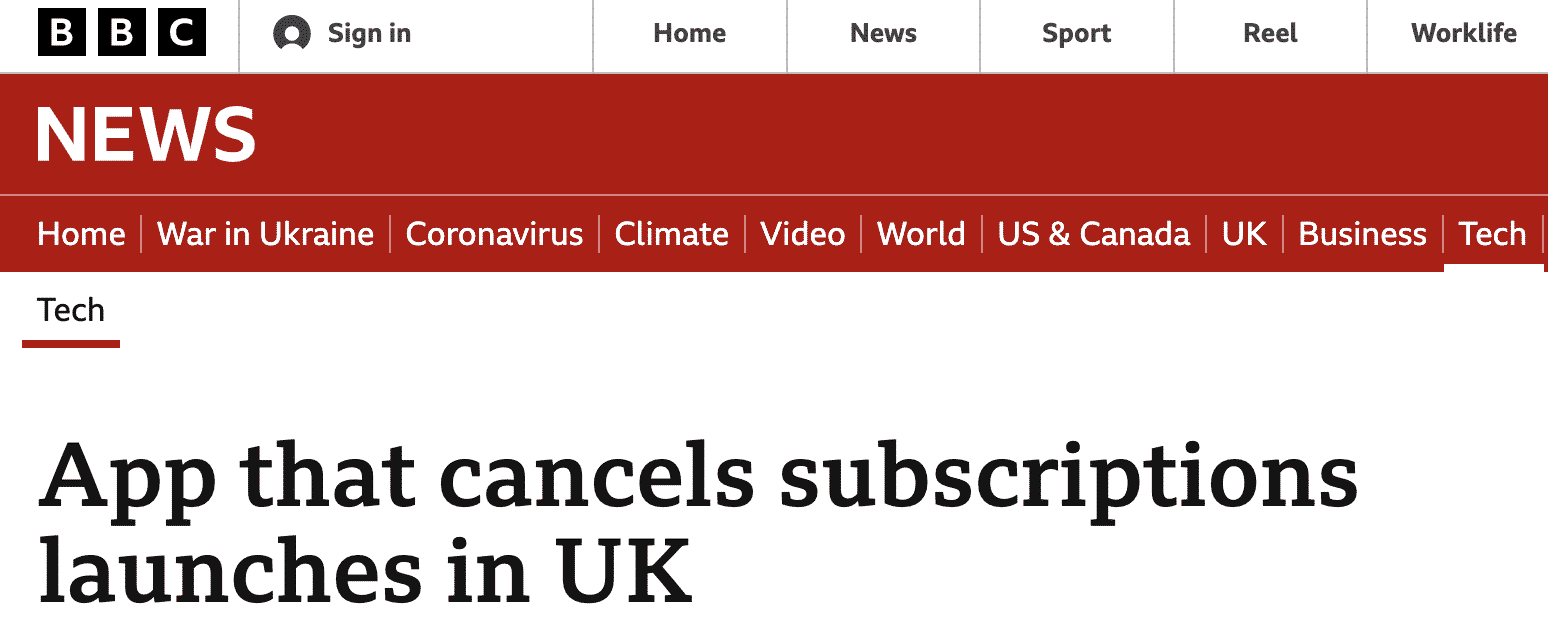 In this day and age, everyone has subscriptions and services that they pay a monthly fee to maintain. Everything from our streaming services to our loyalty packages can and does fall into the category of subscriptions and services. Companies, such as , create subscriptions and services to help ensure a steady flow of income into the company. The average UK household spends over 650 pounds a year on subscriptions and services, some of which go forgotten and unnoticed for long stretches of time.
BT Mobile, along with other subscriptions, allows for ways to cancel its services. However, it is often a difficult and daunting process to navigate. Not to worry though, DoNotPay can help. DoNotPay can help you to create a cancellation request that is clear, concise, and sure to help your cancellation request be processed and approved.
What are BT Mobile's Cancellation Policies?
BT Mobile, like many subscriptions and services, has a set of cancellation policies in place that will allow you to cancel your plans. It may work in the opposite direction. The policies and procedures laid forth by BT Mobile may in fact discourage you from cancelling your plan due to the complexity of their rules and the time required to actually receive an approval or denial of your request. A summary of the is as follows:
You may change your mind and cancel your service and equipment within fourteen days (called the 'Cooling Off Period' per BT Mobile's Terms and Conditions.
You will also be cancelling your SIM cards and will have to return them with the phone.
If you have already started the service by the time you cancel it, you'll have to pay the full cost of the service you've used.
BT Mobile will not take into account any discounts or free offers, including charges for using the service and connection or activation fees.
If you cancel within the Cooling Off Period, and you have any equipment, including a phone, the agreement will not be cancelled until the equipment is returned.
Equipment must be returned within 14 days and must be in good condition when it is returned.
For any equipment that you do not return within 14 days, you'll have to pay the full value, which might mean paying the difference between the actual value and any discount you received. No discounts will be applied at that time.
Once BT Mobile receives the equipment, they may charge you, reduce the amount of the refund, or choose not to give you a refund at all if they think the equipment is worthless because it's been used or damaged or if it's lost or damaged during the return shipping process.
Return packing may be sent for equipment, with the only exception being the SIM cards. The return shipping of the SIM cards is solely your responsibility.
If you cancel the service and there is no equipment to return, the cancellation is effective immediately.
BT Mobile, while having cancellation policies in place, has created a system that is difficult and frustrating to navigate. Even so, there is no reason to worry. DoNotPay can help you to create a cancellation request that is sure to help move through the cancellation process as quickly and easily as possible.
How Do You Actually Cancel Your BT Mobile Service?
BT Mobile, along with many subscription and service-based companies, have policies and procedures in place for the cancellation of their subscriptions or services. These policies and procedures, however, can be complicated and confusing to try to move through and can often be extremely time-consuming and frustrating. So how do you actually cancel your BT Mobile service? You will have to follow the below steps in order to do so:
Be mindful of the time frame for cancellation. Cancelling within the first 14 days of your service will help you to be more likely to receive approval for your cancellation request and possibly a refund.
Call BT Mobile Service at 150 on your BT Mobile phone, and make sure to have all of your account and equipment information available.
They are open and available from Monday-Friday 8 am-9 pm, Saturday 8 am-8 pm, and Sunday 9 am-6 pm.
Request packaging for your products and equipment if necessary.
Return all equipment (including the SIM card/cards) within the 14-day Cooling Off Period.
| | |
| --- | --- |
| Can You Cancel BT Mobile Via | Yes/No |
| DoNotPay | Yes |
| Email | No |
| Phone | Yes |
| Letter | No |
| In Person | No |
| Company Website/ Support Form (or another alternative method) | No |
BT Mobile has the aforementioned steps in place to offer an opportunity for you to cancel your service. That being said, if you make a mistake during any of the steps for cancellation, BT Mobile has the right to refuse your cancellation request and charge you additional fees. This is where DoNotPay can be an asset to you in cancelling your BT Mobile Service. DoNotPay can help you to navigate the cancellation process with ease and help to ensure your cancellation request is processed, approved, and you get the largest refund applicable.
How Can DoNotPay Help?
While many companies, such as BT Mobile, have cancellation policies in place, they are often complicated and hard to make your way through, DoNotPay can help you. DoNotPay has a multitude of experiences dealing with cancelling services and subscriptions and can help you to create a cancellation request that is clear, concise, and successful. In order to have DoNotPay help, all you have to do is follow the simple steps below:
Log in to DoNotPay and search for the Manage Subscriptions product.

Provide the name of the subscription service you want to cancel.

Provide your account details, such as email address and username.
Let DoNotPay help you to cancel your BT Mobile Service and any subscription or service you would like cancelled. DoNotPay has a plethora of experience handling many challenging situations with viable and positive solutions. DoNotPay can help you with the following if you want your subscription from them to be cancelled.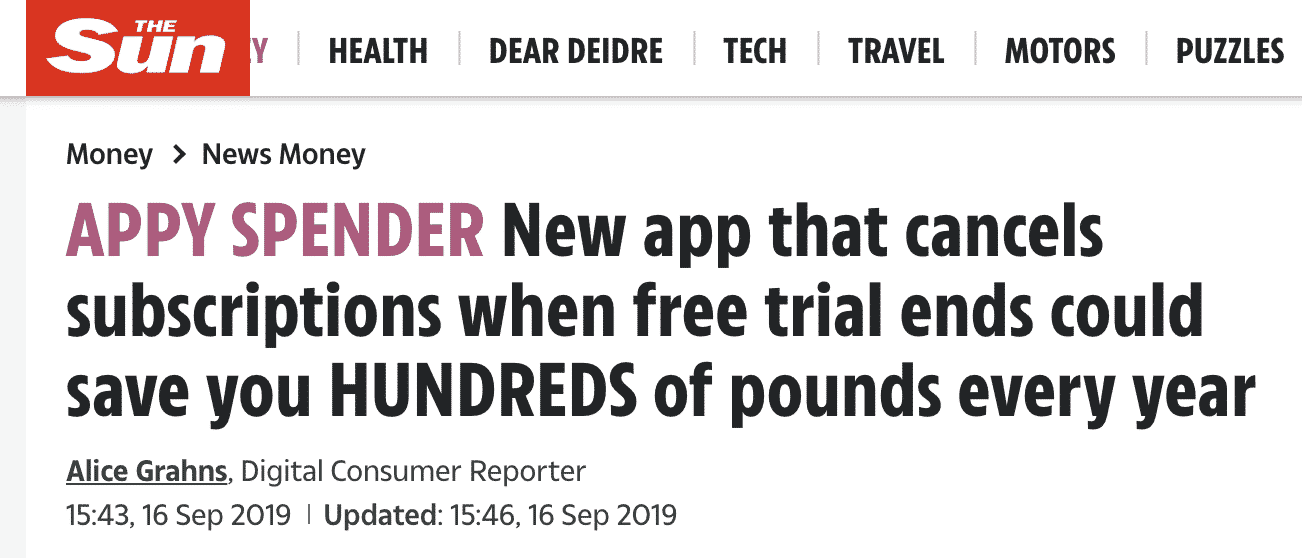 How Else Can DoNotPay Help?
In addition to helping you cancel your BT Mobile Service, DoNotPay can help you with a multitude of challenges and problems that may occur in your life. DoNotPay can help you to identify and implement solutions that are productive and successful. Below are just some of the situations that DoNotPay can help you with:
DoNotPay can help you to identify, and handle, many of the challenges you may face or be facing. DoNotPay has a voluminous set of skills that allows us to find the right solution for your situation and help improve your life on every level.