How to Cancel BT Broadband Fast
Are you fed up with all these subscriptions? DoNotPay makes and other monthly subscriptions fast and simple. We contact the company on your behalf and request service cancellation while getting any refunds you're entitled to. Your unwanted subscription will be cancelled immediately or on your desired date with less hassle.
From NOW TV to Planet Fitness memberships to the CVS Carepass savings program, many UK households have more monthly subscriptions than they can count. Some may be paying hundreds or thousands each year on subscriptions they no longer use. While some are unnecessary, like Xbox Live, others are services needed to access the wide range of other services, such as BT Broadband or Virgin Media. Even for mobile and broadband subscriptions, you may need to cancel eventually, whether from unreliable service to moving to a different location. DoNotPay can help on your behalf.
Steps to Cancel BT Broadband Early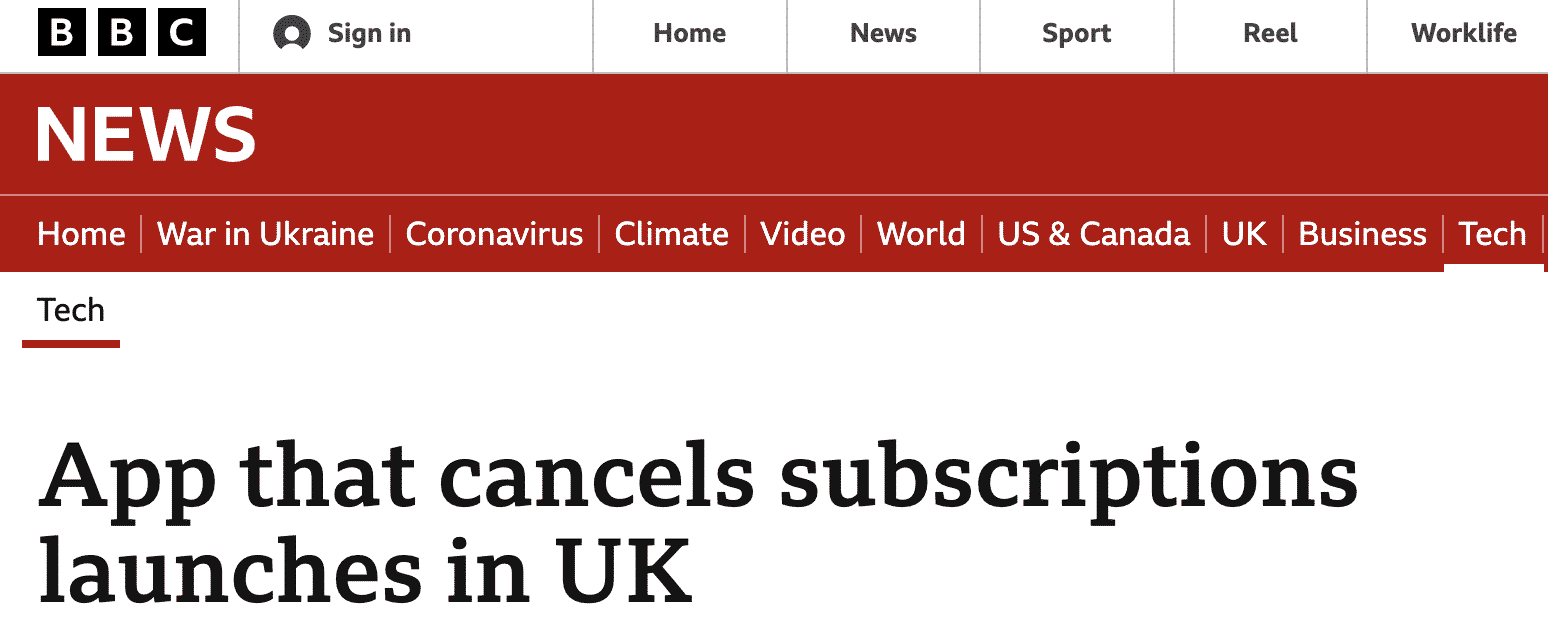 You must give BT Broadband a 30 days notice when cancelling your services unless it falls under the following exceptions:
Switching to another provider using the standard method in which the provider contacts BT Broadband. In this case, the notification period reduces to 14 days.
The BT account holder has passed away, requiring no notice to cancel.
Your BT service will continue for 30 days after your cancellation request. You will be responsible for any Early Termination Fees if your BT Broadband contract is cancelled before your contract's minimum period.
The table below explores ways you can reach BT by yourself.
Website
https://www.bt.com/
Address
BT plc,

PO Box 334, Sheffield,

S98 1BT

Phone Number
0800 800 150
Support Page
https://www.bt.com/contactus/
Cancel BT Broadband Over the Phone
To cancel all BT Broadband services other than Mobile, use the following BT Broadband contact number
From a UK landline: 0800 783 1401
When calling outside of the UK: +44 150 174 7714
The process goes like this:
Call BT Broadband using the above numbers between 8 am to 9 pm Monday to Friday, Saturday 8 am to 8 pm or Sunday 9 am to 6 pm.
Wait on hold for a BT team member to answer your call.
Provide your account number or identifying information for the services you are cancelling.
Request the cancellation of your BT Broadband contract.
Wait for confirmation that your BT TV or other service is cancelled.
Pay any cancellation or Early Termination Fees.
Cancel BT Broadband Early Online
Log into your My BT account.
Contact BT Broadband with your cancellation request, keeping the required days' notice in mind.
Wait for a response from a representative.
Receive confirmation that your service is cancelled.
Pay any Early Termination Fees or charges for usage before your service disconnect date.
Cancelling BT TV within the Cooling Off Period
UK broadband providers are legally required to offer at least a 14-day "cooling-off period," allowing new customers to cancel their service within the first 14 days of signing up without paying penalties. The only exception is if your service has already been activated within 14 days. Then, you must pay for what you've used during that period and any connection or activation fees.
Cancel BT Broadband Online within 14 Days
If you are cancelling within the "cooling-off period," you can conveniently cancel online by filling out the cancellation form on BT's website.
What Happens to BT Loaned Equipment When Cancelling Early?
If provided with loaned equipment and cancelling during the "cooling-off period," your service will not end until you return the loaned equipment to BT Broadband. You can use the prepaid packaging provided to return the undamaged equipment within 14 days of cancelling your BT contract.
If you do not promptly return the loaned equipment, the full cost of the loaned equipment will show on your final bill. Also, if BT determines that the returned equipment is not worth its original value due to being used or damaged, you may be subject to paying for the loaned equipment.
Exceptions to the Cooling Off Period
Agreeing to services that allow you to watch immediately means you do not have 14 days to change your mind after signing your BT contract. Examples of BT services not included in the cooling-off period
BT TV Music
Other BT TV bolt-ons
Cancelling Your BT Broadband Contract After 14 Days
If you choose to after the initial 14 days of your contract, you must follow the steps outlined above and give the required 30 or 14 days' notice. If cancelling after the "cooling off period" but within the minimum term of your contract, you'll have to pay for cancelling early.
How Much Does It Cost to Cancel BT Broadband?
If you have not met the minimum contract period outlined in your BT service contract, you must pay an Early Termination Fee.
Typical Minimum Contract Period with BT Broadband
12 months from the start of your BT service
18 months from starting your BT service
24 months from the inception of your BT service
How to Calculate Early Termination Fee for Cancelling BT Broadband
Determine the time remaining before the end of your minimum period.
Add the total monthly amounts for the remainder of your service contract.
Subtract 1% for an early final payment (paying the total amount due in a lump sum rather than staggered throughout several months).
BT Broadband also subtracts any costs saved due to a customer leaving early, such as payments to suppliers.
Ditch Your BT Broadband Contract with the Help of DoNotPay
Since cancelling BT Broadband early can be frustrating and time-consuming, let handle the cancellation process on your behalf. We will contact the company for you and put in a cancellation request for subscriptions you no longer use or want. Using DoNotPay to cancel subscriptions is a hassle-free option without cutting into your busy schedule.
How to Cancel BT Broadband Early in 3 Simple Steps
Log-in to DoNotPay and search for the Manage Subscriptions product.

Provide the name of the subscription service you want to cancel.

Provide your account details such as email address and username.
Once you submit the details, we'll work on cancelling your BT Broadband subscription! We'll even try to get a refund on your behalf. Don't waste time on hold or fighting to cancel unnecessary subscriptions. Let DoNotPay take care of it for you. Contact us to see how you can save the time and hassle of ending monthly subscription services or loyalty programs.
DoNotPay Takes the Hassle of Cancelling Subscriptions and More from Any Company
While DoNotPay makes quick and simple, we can help with much more. DoNotPay can help you cancel any unused monthly subscriptions!
We Can Also Help You Cancel Other Plans
Try it today.