How to Cancel British Gas Fast And Easily
British gas focuses on empowering and supporting households through efficient energy usage. Other than electricity and gas, the company offers home insurance policies for its customers. If you are a subscriber to any British gas product or home insurance policy and you want to cancel, you are free to do it anytime.
is straightforward as you'll only need to contact customer service and get it solved. However, the company receives a high volume of customers seeking help every day, and you may have to wait in line for a long time before you get through.
DoNotPay has a "Cancel Subscriptions UK" product that can help you contact right away. You'll only need to answer a few questions and provide the necessary documents to DoNotPay, and let it do the rest for you.
What are British Gas Cancellation Policies?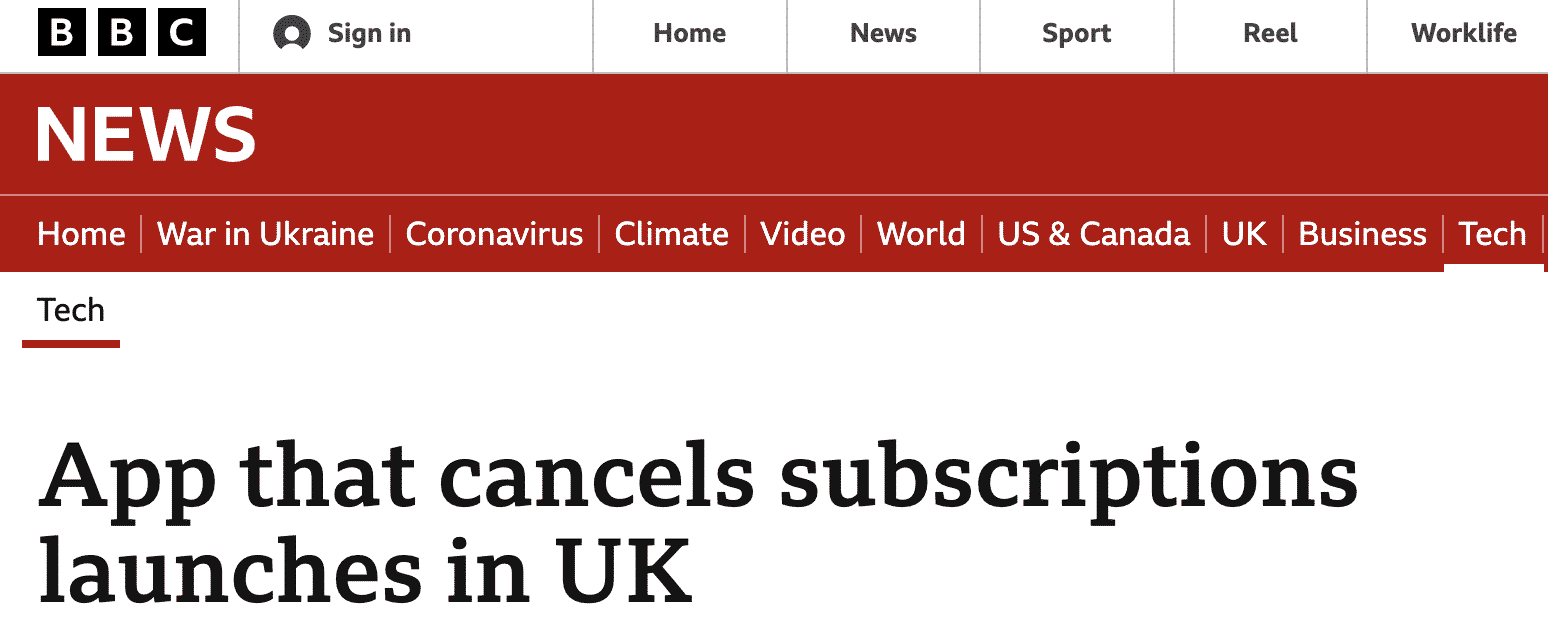 Whether you are moving to a new home or changing your energy supplier, British Gas allows you to cancel your subscription anytime. Here's what you should know before cancelling your British Gas subscription.
British Gas has a 14-day cooling-off period that allows you to withdraw your commitment within 14 days of signing up. If you change your mind within this cool-off period, you can fill in a tariff cancellation or contract withdrawal form and send it to cooling-off@britishgas.co.uk.
After the cancellation period, you can cancel your subscription any time before your policy period ends. British Gas will terminate the contract right away and refund the amount paid for the remaining months.
If you want to cancel your direct debit payments through the bank, you'll need to alert British Gas first so that they can stop collecting payments.
If you fail to make payments for one month, British Gas will cancel the contract within 30 days and charge you cancellation fees.
How to Cancel British Gas by Yourself
You can cancel British Gas in two easy ways – through the phone or write to them. Here is how to go about it.
Cancel British Gas through the Phone
Call British Gas on 0333 202 9523. You may wait in line for some time before you are connected to a representative.
Once connected, let the representative know of your intentions to cancel their services and specify the products you want to opt out of.
The representative will guide you on your next steps and confirm that your request has been processed.
Cancel British Gas through Post
If you do have not much time to wait on the call, you can choose to write to the company explaining your decision. Post a letter to this address.
HomeCare Membership Office
Murdoch House
Bothwell Road
Uddingston
G71 7UD
Once your letter is received, British Gas will review your request and respond to you within a few days.
To cancel your home insurance policy, you can simply send an email to homeinsurance@britishgas.co.uk, and a representative will get back to you within two or three business days.
For more information on cancelling your British Gas subscription, you can contact the company through the following contact details.
British Gas
Website
https://www.britishgas.co.uk/
Address
British Gas Services

Customer Relations

PO Box 699

Winchester

SO23 5AR

Phone Number
0333 200 8899
Email
homeinsurance@britishgas.co.uk
Does British Gas Charge Any Cancellation Fees?
Yes. The amount charged depends on the services you have already received from British Gas. For example, if British Gas had done repairs on your energy-efficient products, you'll pay a cancellation fee of £70.
The amount charged is dependent on the number and type of appliances repaired and whether you have any other products.
What British Gas Looks Like on Bank Statements
British Gas may show up on your statement as
BRITISH GAS
BRITISH GAS ONLINE WINDSOR GBR
BRITISH GAS TRADING LTD
BRITISH GAS SERVICES LTD
BRITISH GAS OTP WINDSOR GBR
BRITISH GAS.CO.UK
BRITISHGAS.CO. BRITISHGAS.CO
BRITISH GAS SERV 910013927304
BRITISHGAS.CO., BRITISHGAS.CO
BRITISH GAS TRADIN 851001426302
BRITISH GAS.CO.UK, BRITISHGAS.CO
BRITISHGAS.CO., BRITISHGAS.CO GB
BRITISH GAS.CO.UK, BRITISHGAS.CO GB
BRITISHGAS.CO. BRITISHGAS.CO GB
BRITISH GAS TRADIN, BRITISHGAS.CO GB
BRITISHGAS.CO.UK
BRITISH GAS SERVIC
BRITISH GAS.CO.UK BRITISHGAS.CO GB
BRITISH GAS OTP
BRGAS-ENERGY 851006884859
BRITISH GAS SERV 910007859767
BRITISH GAS TRADIN 851007781419
BRITISH GAS SERV 910004605968
BRGAS-GAS 851009182704
BANK CREDIT BRITISH GAS
BRITISH GAS SERV 910006542793
BRITISH GAS TRADIN 851004364304
BRITISH GAS TRADIN 851009145113
BRITISH GAS TRADIN 851009145114
BRITISH GAS SERV 911000403224
How to Cancel British Gas with the Help of DoNotPay
Waiting in line to talk to a representative or going to the post office to send your letter may be quite inconvenient for you. DoNotPay's Cancel Subscriptions product can help you.
Here's how DoNotPay works. You can cancel in 3 steps:
Log in to DoNotPay and search for the Manage Subscriptions product.

Provide the name of the subscription service you want to cancel.

Provide your account details such as email address and username.
Once you submit the details, we'll work on cancelling your subscription! We'll even try to get a refund on your behalf.
What Else Can DoNotPay Do?
DoNotPay can also help you cancel the following subscriptions.
Check out to get started.