What's the Fastest Way to Cancel Your Sky HD Pack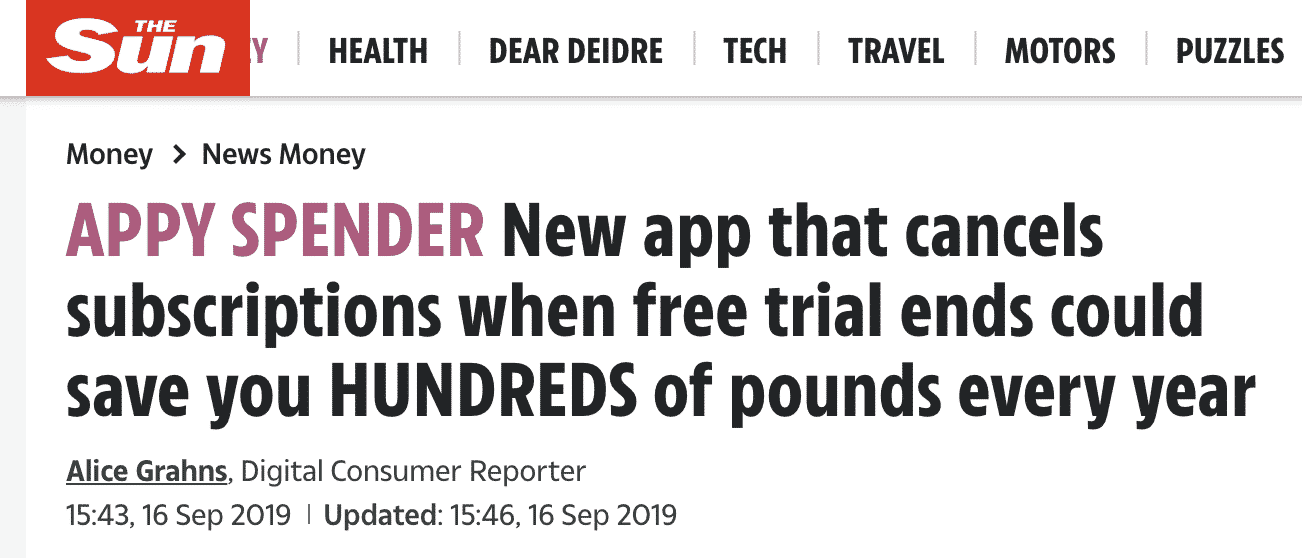 Founded in 1990, Sky has become one of the United Kingdom's most popular broadcasting and telecommunications services. It's a leader in the industry and provides TV, broadband internet, fixed-line, and mobile products for customers all across the country. Sky TV is known for being progressive and keeping up with the digital age, and the company is constantly working to make improvements to its services.
Sky offers a variety of packages and bundle deals, but it's not the right option for everyone. Are you looking to try out another service and cancel the Sky HD Pack you're currently enrolled in? DoNotPay can help you submit your cancellation request with ease.
What Does Sky HD Pack Include?

Sky offers a variety of bundles and add-ons to their plans, making it easy for everyone to find the streaming services that best fit their needs. You can customise your package with the following options to make your monthly entertainment a little more suitable for each individual's desires.
Sky Sports - Includes Premier League games, F1, & more.
Multi-Screen - Receive a second Sky Q mini box to watch TV on multiple screens
Sky Cinema - includes Sky films and early access to select films
Sports Extra - includes Premier League Football, UFC, BT Sport, Premier Sport & more.
Ultra HD + HD - includes 4x the HD resolution on select shows
HD - includes 40 live Sky channels
When setting up your package deal, you can opt in to include a Netflix or Disney+ subscription at a discounted price, as well as a Kids channel with over 5,000 on-demand episodes of shows. Your Sky HD pack is entirely what you choose to make it. Sky gives you full control over how accessible channels are, and you can add or terminate add-ons when you wish.
What are Sky Cancellation Policies?
Have you tested out all that Sky has to offer and decided that the company is not the right provider for you? No worries, you can cancel the service at your own discretion. Cancelling your Sky HD pack can take a little trial and error, and if you wait too long after your plan renews, then you may still have to pay a termination fee or final bill. The cancellation process is a little confusing and requires that you give Sky 31+ days of notice that you're wishing to cancel your service plan with them.
The good thing is that if you're within 14 days of the delivery of equipment, installation, or confirmation of agreeing to terms & conditions with a product, then you don't have to provide 31+ days' notice and you can submit your termination immediately. This 14-day period is called a cooling-off period and allows you to cancel services without worrying about extra fees.
For Sky+, Sky Glass, and Sky Q, you'll be required to return all equipment. If you don't return things in a timely manner, you may receive an additional bill or be prohibited from ever signing up for Sky services again.
Ready to cancel your Sky services? You can submit your termination request through the My Account portal under the My Sky tab or you can call the Sky Customer Contact Centre at 03332 022 135. If you don't have the ability to make a phone call, you can also use the live chat feature or send an email to customer services with your account number requesting to terminate your contract.
Does Sky Charge Any Cancellation Fees?
Depending on when you cancel your subscription Sky HD as well as the package that you are subscribed to, you may expect charges on your next bill. It's better you know when and what to expect
Product
Monthly Early Termination Charge
If you end your contract on or before the 31st of the month
If you end your contract on or after the 31st of the month
Sky TV Package
£18.18
£18.18
Multiscreen
£12.18
£15.00
Sky Q Multiscreen
£12.36
£15.00
Sky Q Bundle
£31.16
£28.89
Sky Q Silver Bundle (Including Sky Q Bundle)
£42.04
£42.04
Sky Q Silver Bundle (If keeping another Sky TV package)
£10.88
£14.00
What are the Best Alternatives to Sky 
Finding the right entertainment service can be hard. Each provider may offer different channels or deals, and sometimes you may find that one has a better bundle than your current plan. With Sky, you can access TV, internet, and mobile packages with ease. If Sky isn't working out, or you're looking to try out another service, these 3 platforms are some of the UK's most popular entertainment companies.
As things change and digital media is pushing towards a more online presence, many customers are opting in for subscriptions with Netflix, Amazon Prime, Hulu, and more. Whatever option you choose, when you're ready to cancel your Sky HD pack, DoNotPay has you covered. We'll handle the finer details, like 31+ day notice, analyse where you can get your money back, and submit your request for you to help save you money, time, and stress.
Have DoNotPay Cancel Your Sky Subscription
DoNotPay can manage the cancellation for you. It's always the best and easiest option. You just need to tell us the services you want to cancel.
How to cancel Sky HD Pack in 3 steps:
Log-in to DoNotPay and search for the Manage Subscriptions product.

 

Provide the name of the subscription service you want to cancel.

 

Provide your account details such as email address and username.

 
Once you submit the details, we'll work on canceling your subscription! We'll even try to get a refund on your behalf.
Other Ways DoNotPay Can Help
Entertainment services aren't the only subscriptions we can help you with. DoNotPay can help you cancel trials, subscriptions, memberships, and much more. Check out a few of the most popular services we've helped people cancel below.
What Else Can DoNotPay Do?
DoNotPay has a variety of products that can make your life easier, here are some you may like:
Sign up to DoNotPay today and explore the many ways you can make your life more productive and stress-free.