Dispute Brent Penalty Charge Notice (PCN) Easily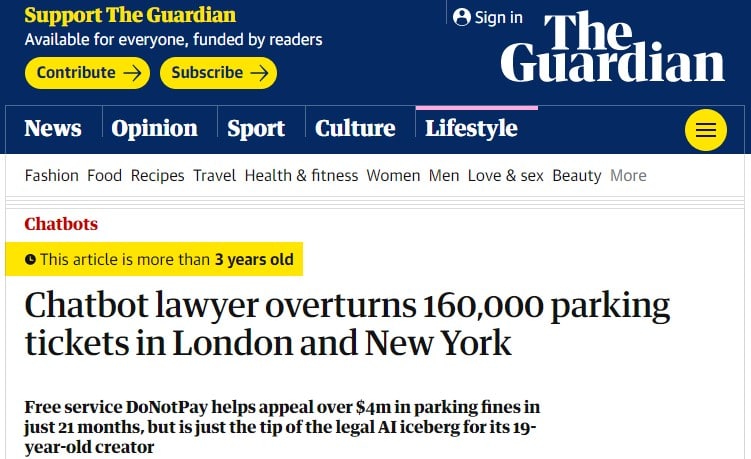 Penalty Charge Notices brought in $65 million for the top ten UK councils in 2020. It is projected that private companies issue 22,000 tickets per day. Parking ticket revenue is a lucrative cash cow for local governments, but it doesn't have to hurt you.
In can be given to any driver for a parking violation.
DoNotPay can help you establish the best case for voiding or otherwise avoiding paying a ticket, whether a parking ticket or a speeding penalty.
Receiving a Parking Charge Notice in Brent
The type of parking ticket or penalty charge notices you have and who issued it will determine how you pay for it.
A may be issued because of
Parking in a designated parking space without a permit or payment
Parking on a double yellow line
Driving in a lane or street designated for buses only
Breaching some traffic laws, such as ignoring a 'no right turn' sign or driving in the bus lane
Halting at a yellow box intersection
Avoiding paying the London congestion fee or the low-emission zone charge
How to Pay a Parking Fine in Brent

If you want to contest the PCN, you are not required to pay anything.
To pay for your PCN online, over the phone, or by mail, you'll need your PCN reference number, which starts with 'BT,' and your car registration number.
How to Get Started
Allow 24 hours from the moment the PCN is issued before making a payment.
Only credit or debit cards are accepted.
If your vehicle has been towed or your case has been turned over to our debt collection agency, the amount you owe will not be displayed.
Online Payments
Our safe and secure online payment portal is the most convenient way to pay. You will also receive an online receipt for your records.
Paying By Phone
Dial 020 8099 0700 and follow the prompts if you'd rather pay by phone.
Paying By Post
Fill out the form on the PCN and mail it along with a check to
PO Box 210, Sheffield S98 1NE, London Borough of Brent.
Write your name, address, car registration number, and PCN number on the back of the cheque.
Make cheques payable to the 'London Borough of Brent.' Sending cash through the mail is not a good idea.
Contact Brent Council to settle your PCN
Website
Brent PCN
Phone Number
020 8099 0700
Post
London Borough of Brent (Parking Services),

PO Box 210,

Sheffield S98 1NE

Twitter
@Brent_Council
Facebook
Brent Council
Instagram
brentcouncil
How Do I Challenge a Parking Fine?
If you believe your ticket is incorrect, you may contest it.
Dispute a parking penalty charge notice (PCN) with the local council that issued it.
If you lose your ticket, contact the company that issued it to learn how to contest it.
Challenging a (PCN)
A PCN can be challenged for up to 28 days. If you submit your appeal within 14 days and are refused, you may have to pay half of the punishment.
If your informal challenge is accepted, you will not be required to pay the fine.
You'll receive a 'notice to owner' if your informal challenge is rejected. It will instruct you on how to pay or submit a formal challenge.
Make a Formal Challenge
After receiving notice, you have 28 days to file a formal dispute (known as a "representation"). You must do the following
Give as much explanation as possible about why you're challenging the PCN.
Please send copies of any proof or papers to back up your claim.
If your representation is accepted, you will not be required to pay the fine.
If your formal challenge is denied, you will receive a "notice of rejection" with 28 days to pay or appeal to an independent tribunal.
You'll have to pay a late penalty ('charge certificate') if you don't pay or appeal.
What Happens If You Don't Pay Parking Tickets in the UK?
If you received your parking ticket within the last 28 days, you should consider appealing it. You won't be able to appeal if you received your ticket more than 28 days ago, but don't disregard it.
If you have the means, pay your parking penalty. If you do not pay, you will be subject to the following penalties
The cost may rise since you may be required to pay court fees–and it increases PCNs by 50% if you do not pay on time.
It may hurt your credit score.
Bailiffs may be dispatched by the court to seize your belongings.
Can DoNotPay Appeal Private Parking Tickets?
Yes. Making an informal appeal by contacting the person who issued the parking ticket is free, so it's worth a shot.
Because you can't be hauled to court while filing an informal appeal, if your appeal is denied and you do not pay the ticket or appeal to a tribunal, they will drag you to court.
If none of these applies to you, it's advisable to pay for your ticket in full immediately. Typically, you can get a discount of
If you pay a Penalty Charge Notice or an Excess Charge Notice within 14 days, you will receive a 50% discount.
If you pay a Parking Charge Notice within 14 days, you can save 40-60%.
Contest Tickets In Brent In Less Than 120 Seconds

Wired actually featured that DoNotPay has successfully handled over 200,000 tickets, and yours could be next. DoNotPay can help you fight your parking ticket (for UK users, we cannot mail the letter).
Here's how to get started
Log-in to DoNotPay and go to the Ticket Disputes category. Select the Parking Ticket product.

Upload a photo of your citation.

Provide us with some details on why you believe the citation issued is a mistake.

That's it! You'll receive an appeal letter that contains the best argument to win your case.
It's that simple! When you challenge your ticket, you can use the carefully crafted appeal letter to serve as your argument.
DoNotPay also helps with your other parking ticket issues in many more cities:
DoNotPay will also know how long a pcn may be issued after the offence.
What Else Can DoNotPay do?
DoNotPay can help you with various tasks, including challenging a PCN from any council.
Here are other services that DoNotPay offers
Contacting Embassies and Consulates

Reducing Property Taxes
DoNotPay can help you fight your parking ticket today!