How DoNotPay Can Help You Evade a Birmingham.Gov.UK PCN

If you have ever been issued a PCN, you know how frustrating and irritating the process can be. Even more frustrating is when the ticket is for something as simple as parking in the wrong spot for a couple of minutes to pick up or buy something. Fortunately, there is now an app that can help you evade these tickets and keep your hard-earned money in your wallet.
In a world of spiralling costs and seemingly unfair fines, DoNotPay has emerged as a knight in shining armour. The app, created by London-born 19-year-old Joshua Browder, helps those who have received a Birmingham Council PCN or other unjust fines to fight back and successfully overturn the charge as well as fight other small legal disputes. DoNotPay 's simple and easy-to-use chatbot interface has helped overturn 160,000 parking tickets at a success rate of almost 100 %.
If you want to get away with Birmingham PCN, let DoNotPay help.
Receiving a Parking Charge Notice in Birmingham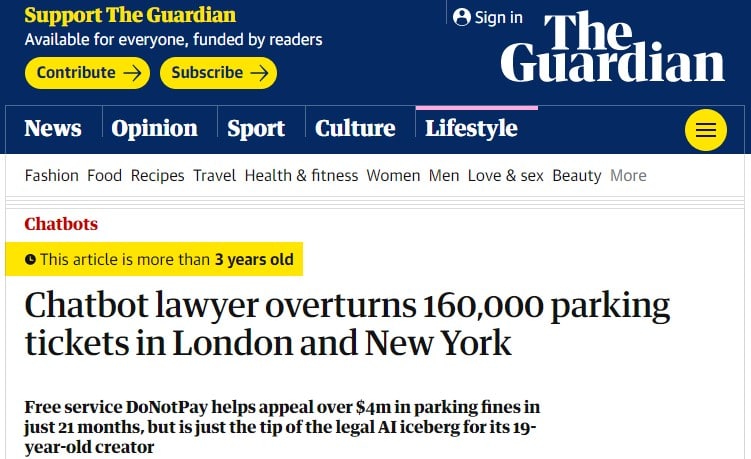 Most people do not think that they will ever receive one of these tickets. Unfortunately, however, it can happen to even the best driver. Even if you try your best not to violate the rules and always park in the right spot, everything can change in a second. Your car may run out of petrol, have an issue with the battery or simply stall out as you are driving it.
The most frustrating part of receiving a PCN is that it often means you will have to pay up immediately. If you choose to fight the ticket, you may be threatened with the possibility of paying £70-£90 in fines if you do not pay within 14 days. Fortunately, you can challenge a PCN in Birmingham.
How to Pay a Parking Fine in Birmingham
To pay the PCN penalty charge Birmingham, you'll need a 10-digit number on the PCN and the registration number of your vehicle. If you manage to pay the charge within 14 days after the PCN was served, you will receive a 50% discount. You can pay using the following ways:
Pay by cash to any PayPoint outlet over the counter, where the PCN barcode will be scanned for cash payment.
Pay by phone- to pay your Birmingham PCN charge by telephone, call the number 0121 667 4964, which is open 24/7.
You can also pay through postal order or Cheque using the payment slip on your PCN and send it to Birmingham City Council address P.O Box 77, Birmingham B4 7WA
Is Contesting a Parking Ticket in Birmingham Council Worth the Hassle?
Besides the fact that you should always contest a ticket if you feel you do not deserve it and were not in the wrong, there are many other reasons why you may want to. Here are a few reasons why contesting a parking ticket in Birmingham Council is important:
You can contest a PCN in Birmingham even if you have already paid the fee.
You are entitled to call back and challenge the charge.
You will receive advice on how to challenge your ticket in Birmingham, which means that you know what questions to ask and how to effectively fight it in court.
If you are successful in your appeal, the fine will be rendered null and void and you won't have to pay a dime.
Even if the fine stands, you will have saved yourself time and money by filing an appeal.
If you accidentally park in the wrong place and receive a fine, you may feel that there is no way of getting out of it. But don't worry, DoNotPay can help you appeal a PCN Birmingham by providing you with all the information, including parking rules and regulations that went into effect on your ticket.
Appeal PCN Birmingham With the Help of DoNotPay
DoNotPay, a British bot created by Joshua Browder, is helping people appeal parking tickets in London and now Birmingham. The app has successfully contested parking tickets worth more than $4 million since it launched in 2016, and can now help you contest the Birmingham PCN charge. You just need to answer a few questions about why you believe the PCN is unjust, and DoNotPay will generate an appeal letter to send to the Birmingham local council.
To get started, here's is what you need to do:
Log-in to DoNotPay and go to the Ticket Disputes category. Select the Parking Ticket product.

 

Upload a photo of your citation.

 

Provide us with some details on why you believe the citation issued is a mistake.

 

That's it! You'll receive an appeal letter that contains the best argument to win your case.

 
Here are more resources for fighting parking tickets with DoNotPay:
What Else Can DoNotPay Do?
DoNotPay will help you appeal a PCN in Birmingham as well as help you dispute a host of other legal issues, including:
In today's world, the need for quality legal assistance is more important than ever. With technology becoming a staple in most people's lives, more and more legal issues are surfacing that require the help of an experienced lawyer. From traffic violations to evading parking fines, DoNotPay is a chatbot that can help you resolve almost any legal issue on your own. Just sign up to get advice on how to appeal your Birmingham City Council PCN payment and more.