Did You Receive a Bexley PCN? DoNotPay Can Help You Contest It!
Receiving a PCN can be frustrating, especially if you did not know you were parked incorrectly or were running late enough that you did not have time to find a better option. You may have even received a PCN in error and were not incorrectly parked at all. Here is an overview of how a works and how DoNotPay can help you challenge it!
Receiving a Parking Charge Notice in Bexley
You may receive a parking charge notice (PCN) in Bexley if you park in a controlled area without a permit, park in a Blue Badge disabled parking space you do not qualify for, do not pay for a parking session in a car park or bay that is not free, park someplace where parking is not allowed or otherwise park incorrectly.
Although the specific amount of your parking fine will vary based on the details of the violation, the full price of most Transport for London parking fines in Bexley and the rest of London falls between £80 and £130. You may be able to pay this fine at 50% of the standard price if you pay it in full within 14 days of receiving your PCN. If you are unable to pay within 14 days, you have 28 days to pay your fine in full or submit a request to appeal it.
How to Pay a Parking Fine in Bexley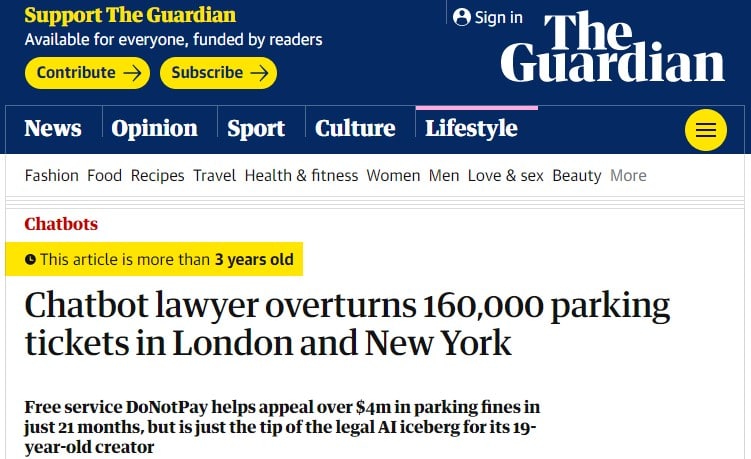 If you know you are at fault and would prefer to pay your Bexley parking fine instead of challenging it, you may do so:
Online
Bexley Website
By Phone
0330 088 3736
In-person
Erith Library (the only option for cash payments)
By Post

(using a cheque or postal order)

Bexley Parking Services

PO Box 1166

Wellington House

Uxbridge UB8 9BD
If you choose this option, you will start the process of paying your parking fine by providing your vehicle registration number and PCN number to locate your parking ticket, view photographic evidence (if online) and pay your parking fine if you still want to do so. However, you may notice a mistake while viewing these details that might lead you to change your mind about paying your PCN without challenging it.
How Do I Challenge a Parking Fine?
PCNs are not always accurate, and immediately paying your parking fine without looking a bit closer at the evidence may not be your best decision. If you know right away that you were not illegally parked or notice an issue when you log into Bexley's PCN portal to pay your fine, you can submit a challenge online within the same portal you would use to pay your PCN. You will need to enter your vehicle registration number and PCN number to locate your parking ticket and start the process of contesting it.
Is Contesting a Parking Ticket in Bexley Worth the Hassle?
Although contesting a parking ticket can be a hassle, it is always worthwhile. The worst that can happen is not winning, which would leave you no worse off than you are right now, and you may save a significant amount of money and avoid other penalties if you do win.
However, attempting to explain why you think your PCN is a mistake on your own may not be as successful as having a legal expert identify the reason you should not need to pay it. Having DoNotPay handle the majority of the work for you is more likely to be successful in saving you money and helping you avoid other penalties than attempting to do so on your own.
Can DoNotPay Appeal Private Parking Tickets?
At DoNotPay, our versatile service is an excellent option for appealing both public parking tickets and private PCNs. No matter what circumstances surround your alleged parking violation, we can help you determine what your options are for attempting to have your fine or other penalty reduced or thrown out entirely. We have successfully helped thousands of people challenge parking tickets in dozens of cities across the UK and around the world, including:
Contest Tickets in Bexley in Less Than 120 Seconds
Here's how to get started:
Log-in to DoNotPay and go to the Ticket Disputes category. Select the Parking Ticket product.
Upload a photo of your citation.
Provide us with some details on why you believe the citation issued is a mistake.
That's it! You'll receive an appeal letter that contains the best argument to win your case.
It's that simple! You can use the carefully crafted appeal letter to serve as your argument when you challenge your ticket. Please note that for UK users, we cannot mail the letter.
What Else Can DoNotPay Do?

Challenging your may be the most pressing thing on your mind right now, but keeping your DoNotPay membership can help you save money and make your life easier in dozens of other ways. We can also help you:
Find coupons, rebates, and other ways to get the lowest prices possible on both everyday items and major purchases
Cancel grocery delivery subscriptions, gym memberships, streaming services, and other recurring payments
Fight hidden or otherwise unnecessary fees
Make insurance claims
Pay bills online
Avoid spam and scam
DoNotPay can also help you:
Learn how much raise you should ask for

Learn if you should negotiate salary
At DoNotPay, we want to help you avoid paying unnecessary parking fines. Contact us today to learn more about how we can help you challenge a PCN in Bexley or to get started!