Here's how you can efficiently dispute parking tickets in the BART area, California
The Bay Area Rapid Transit offers plenty of parking spaces located around its 48 stations. Both residents and travelers who use the railway lines can park in them. With such a high turnover of vehicles each day, parking tickets are inevitable. If you happen to get a ticket, the best way to deal with it is through the DoNotPay app. It will help you dispute the citation in no time for free, without a lawyer.
If you spend most of your time in Oakland, you can also check out our guide on disputing parking tickets there, as well.
BART station tickets are easily beatable with the right method

DoNotPay is the most effective way to challenge parking citations. It's universally good in all locations and versus all parking companies. According to an article by Business Insider, from September 2015 to February 2016, our app successfully appealed over $3,000,000 worth of tickets, back when it only operated in London and New York. DoNotPay now helps people beat parking tickets all over the US with just a few clicks.
Watch how to dispute parking citations in any city:
https://youtu.be/u1xUdpY9o88
Two minutes is all it takes to beat a BART citation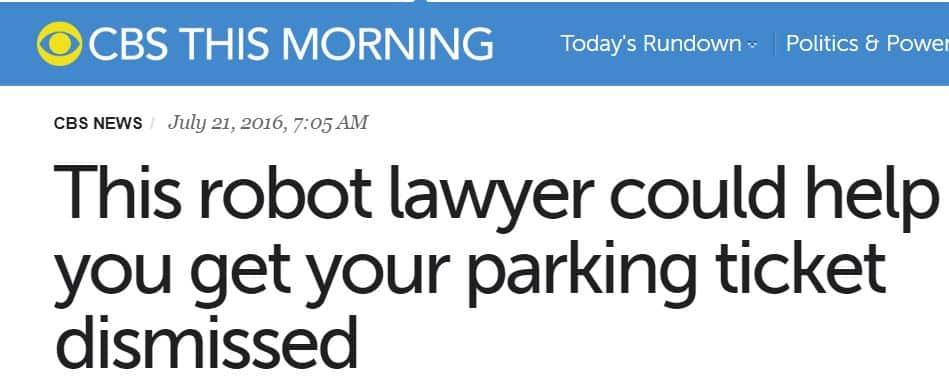 After receiving a BART parking citation, you have 21 days to either dispute or pay it. Failing to do either will result in immediate penalties added to the ticket. If you chose to dispute, you can do so online or by mail. Here's an official list of things you'll need to provide:
Date of creating the request

Your full name and address

A valid phone number and an email address

Ticket number, issue date, and type of citation

The location where it was received

Your vehicle license plate and issuing state

Detailed reasoning for your appeal

Additional supporting evidence for your claim
Doing everything manually can be very inefficient, which is why most people chose just to pay for the ticket and walk away. However, DoNotPay is capable of organizing all of that information and generating a compelling dispute within minutes. Here's how to do it:
Visit the DoNotPay

web app

through your browser

Upload a clear picture of your ticket to the app

Chat with the AI lawyer to help it understand what happened and gather necessary details

DoNotPay will then create a dispute letter in accordance with your situation and location
I don't want to waste my time, does challenging tickets even work?

Time constraints are among the main reasons why questionable parking tickets slip through and get paid. Since DoNotPay became available for public use, the time required to file a dispute fell from a few hours to just a few minutes. You no longer have to set aside time researching regulations, gathering info, and then making sure your case seems believable. Just open up the app, let it do its thing, and you'll be done in a few clicks. 
Do I stand a chance of winning, or is disputing just a dead-end?

Whenever the government is involved, there's always the notion that complaining is pointless and that it's only allowed as a placebo. DoNotPay begs to differ, with a 64% turnaround in its first 250,000 cases. That's a great result considering that not all tickets are created equal. Our app has successfully demonstrated that, just by challenging tickets, people gain a significant chance of their fines going down or getting dropped entirely.
Pay vs Dispute
| | | |
| --- | --- | --- |
| | PAY | DISPUTE |
| Fastest method | Online payment | DoNotPay |
| Cost | Ticket price and any additional fees | Free to use |
| Possible Result | Paying invalid tickets | Paying nothing or a reduced fine |
| Benefits | Nothing else is required from you | Knowing you did everything you could |
Can DoNotPay challenge privately issued citations?

The BART area police department enforces parking regulations through its contractor, Data Ticket Inc. DoNotPay will help you dispute all tickets issued by them, as well as all other parking companies operating in the US. The app successfully disputes citations from companies such as:
Towne Park

Diamond Loft

Douglas Parking

Lanier Parking  

Impark (Imperial Parking)

ABM Parking Services 

Ace Parking 

Laz Parking 

SP+ (Standard Parking)
Do I have to pay for parking tickets received in a rental car?

The terms and conditions you agree to when renting a car will always put the responsibility of tickets on you. Although the infraction itself will not be written in your name, but rather addressed to the rental company, not taking care of it will still affect you in the long run. If you chose to ignore it, the ticket will make it back to the rental office. From there, it will be covered by the company. All they have to do then is open up their records to find out who's responsible. 
The payment information you provided upon rental can be used to charge you for a ticket without the need for your consent. In most cases, a convenience fee will be added by the company as well. In the rare case that they can not directly charge you, the company will opt to sell your ticket to a collection agency, and blacklist you from their services. An example of how this works can be found under the Sixt Car Rental FAQ. Apart from charging you for the ticket amount, they'll also add a $40 administrative fee.
Is it possible to get a citation if I'm in the car?

One of the most controversial topics about parking is getting a citation while you're in the car. Here's a rule to remember: being in the car does not mean the vehicle, by definition, isn't parked. 
Under California law, Vehicle Code Division 1, Section 463, "parking" is defined by the standing of a vehicle, whether occupied or not, except for the temporary purpose of and actively engaging in loading or unloading of passengers or goods. In simpler terms, while you may momentarily stop to pick something or someone up, you can't stop and wait. Although some parking officers will be kind enough to tell you to leave if they see you, they're not required to. Luckily, this is one of the many situations DoNotPay is efficient in disputing.
What the worst that can happen if I don't pay my parking ticket?

Although we strongly recommend disputing parking tickets with DoNotPay, we don't support not paying tickets if the appeal is rejected. Tickets do not go away if you ignore them, and the truth of the matter is, the longer you leave them open, the more they will cost you down the line. People who've ignored parking tickets for too long had the unpleasant experience of:
Paying massive amounts of additional fees once the ticket finally catches up

Having their car locked down or towed away, resulting in having to pay for the ticket and redeeming penalties

Collections agencies bothering them and threatening to sue

The DMV intervening and canceling or rejecting current or future car registrations, licenses, etc.
Do parking tickets go on my driving record?

The short answer to this question is "No". Parking violations, no matter how high the fee, will not show on your driving record. Most non-moving violations don't, but there is a catch, though. As long as your infractions are taken care of, you won't feel any impact. If you let them sit for too long and gather fees and penalties, the DMV may be forced to intervene. This may lead to the suspension of your driver's license or current registration, which will show up on record. Whether you chose to pay them or dispute with DoNotPay, being quick about it is a must.
Will parking tickets affect my car insurance?

Drivers can rest assured that parking tickets don't increase insurance premiums. In fact, insurance companies don't even have an overview of how many tickets you received. When it comes to how you use the car, all they care about is what happens when the car is on the move. This means things like traffic tickets, speeding tickets, and offenses that go on your driving record will impact insurance. Other things that can increase insurance include, but are not limited to:
The age of the car

History of repairs

The age of the driver and years of experience

Total mileage
According to State Farm, non-moving violations and some smaller fines don't have an impact on insurance. However, this is all assuming you've handled your citations in time. If you let a citation sit too long and it leads to the suspension of your registration or any other intervention by the DMV, this will be noted when calculating your insurance risk.
I just got a ticket, but my car is registered in a different state. Do I have to pay?
Yes, you are responsible for handling parking tickets issued across the country, not just your home state. Although in some cases, it may be harder to enforce, neighboring states often have agreements in which they can quickly transfer fines, including parking tickets. By ignoring the parking ticket issued in a different state, you run the same risks as ignoring one in your home state. 
Not dealing with them quickly can also lead to more laborious appeal processes, especially if you have to attend a hearing process far away from your home, which will just cost you time and money. Always opt for disputing out-of-state tickets with DoNotPay, as it's easy to do so remotely.
How much money does Bay Area Rapid Transit make from parking tickets?
Parking spaces are a significant source of income for BART, with a total of 33.5 and 35.2 million dollars made from parking revenue in 2017 and 2018, respectively. As far as fines and forfeitures go, the official budget report projected a 3.3 and 2.9 million dollars collected in 2017 and 2018. Parking violations around BART are easy to avoid because the system is universal for the majority of their spaces, and the same rules apply. Here's an official list of common violations and their fines amounts.
Do I need a lawyer to contest a BART parking citation?
Legal representation is never a necessity when challenging infractions, and the appeal process is very DIY friendly. Some people may opt for seeking legal advice from a lawyer because they're uncertain, and we get that. However, DoNotPay was designed to be the world's first robot lawyer, which's arguably more reliable because it removes the risk of human error through its artificial intelligence and endless database.
How much would a lawyer charge me for disputing tickets?
California, especially the coastal areas, are notorious for their high legal fees. The lawyers in the two big cities covered by the BART rail lines, San Francisco and Oakland, charge an average hourly rate of $40 and $50, respectively, according to information by ZipRecruiter. Although most traffic lawyers will offer a complimentary consultation and a fixed service fee, there's no reason to pay for something you can do yourself for FREE with DoNotPay. 
How do I pay for a BART parking citation?
If you've done everything you can and challenged the ticket with DoNotPay, but your appeal was rejected, by now, you should know the best thing to do is pay it ASAP. You should understand that BART recognizes only two methods of paying your citations:
The

official online link

, with a $3.5 convenience fee added to every transaction

Payment by mail through money order or check (do not send cash) payable to BART — send to BART citation process center, PO box 10479, Newport Beach, CA CA 92658-0479
DoNotPay helps users fight and beat tickets in any city
DoNotPay helps users fight parking tickets in every city in the US and UK. Here are a few cities we've helped users dispute the most tickets in:
Need Help Fighting Bureaucracy? Use DoNotPay!
As the world's first robot lawyer, DoNotPay can help you resolve a plethora of tedious administrative issues. Our app will assist you in getting justice in small claims court, getting refunds from merchants, reporting annoying spam emails and text messages, reporting copyright infringement, bypassing phone number verification, and so much more!
You can also rely on DoNotPay's help when it comes to subscriptions. If you want to sign up for a free trial, cancel a service you no longer use, and skip the phone queue when doing so, our app will provide its assistance.
Our App Saves You Time and Money
Are you unable to pay your bills? Use the world's first robot lawyer app to cover them! Do you want to appeal your traffic or parking tickets? DoNotPay will help you appeal them in the blink of an eye.
Our app can do so much more than that, though—with DoNotPay by your side, you can sign up for clinical trials, ace government tests, claim any type of warranty, schedule an appointment with the DMV, and handle any other bureaucratic task.
To Summarize:
The Bay Area Rapid Transit offers of parking around all its stations

Residents and travelers who use the railway lines can park there

If you get a ticket, the best way to deal with it is through the DoNotPay

It will help you dispute the citation fast and for free

The app successfully appealed over $3,000,000 worth of tickets in the first six months

It works in all cities in the US.

It takes two minutes to dispute with DoNotPay

You have 21 days to dispute or pay a BART ticket

Disputing manually can be time-consuming 

DoNotPay can do it in 4 simple steps

Time constraints are the main reason people don't dispute

DoNotPay has drastically cut the necessary time

Parking citations are always worth contesting

Our app has a 64% win rate in every 250,000 cases

The best way to pay the ticket is online

The best way to dispute it is DoNotPay

If unchallenged, you run the risk of paying invalid tickets

If challenged, you gain a chance at paying nothing or a reduced fine

DoNotPay will fight both government and private issued tickets

It successfully disputes thousands of tickets every day

You have to pay tickets from a rental car

If you don't, you will be charged eventually and with additional fees

Being in the car does not make you immune to tickets

A vehicle can be considered parked whether occupied or not, except when actively loading or unloading

We never recommend not paying tickets, even if the dispute fails

Parking tickets will not be forgiven and will stack up penalties over time

Parking tickets don't affect car insurance if you take care of them

The same goes for your driving record

You are obliged to pay out of state parking tickets

BART makes around $3,000,000 from citations annually

You do not need a lawyer to challenge parking citations

DoNotPay will do the same job for free

You can pay for tickets online or by mail

DoNotPay has many more features in its

learning center