Get the Abeka Free Trial Without a Credit Card

Finding the right homeschool solution for your family can be a real challenge. You want to make sure that you're choosing the right program--and with so many options out there, it can be difficult to know which ones will work well for your children. Fortunately, programs like Abeka offer a free trial that can help you get a better look at what using the platform long-term will look like for your family.
Interested in Abeka, but worried that you will end up getting automatically charged after the free trial is over? DoNotPay can help you get the without getting charged or sign up for Abeka without worrying about auto-renewal.
Does Abeka Offer a Free Trial
 offers a one week free trial period, during which you can access the platform's full library of streaming video lessons. Each course comes with a comprehensive video manual to help parents understand exactly how to present the course.
How Can You Sign Up for an Abeka Free Trial
Signing up for an  is simple. Just:
Visit the website
Enter your email address and preferred password
Offer contact information
Fill out a questionnaire that will let Abeka know how old your kids are, more information about your homeschooling journey, and anything else they need to know
Get started!
Does the Abeka Free Trial Automatically Renew into a Paid Subscription
No, the Abeka trial does not automatically renew into a paid subscription. You will have to make a separate purchase through the Abeka site in order to access the full version of the digital assessments and other solutions.
However, once you sign up for the paid version, you may need to purchase a membership that will renew automatically over time. In that case, using an effective solution to help you avoid being charged automatically--like the virtual credit cards provided through DoNotPay--can help you avoid unwanted charges if you decide to go with another program or platform, or just find that Abeka isn't working for your family.
Abeka's paid version offers access to a wider library of materials, including:
| | |
| --- | --- |
| PRODUCT | COST |
| K4 Video Instruction | $158.00 - $378.00 |
| K4 DVD | Monthly Rental (Based on Availability) |
| K5 Video | $266.00 - $706.00 |
| Grade Level Videos | $476.00 - $1074.00 |
Pricing may also vary based on the kits and materials you want to have delivered and what type of access you want to other online videos and lessons.
Avoid Automatic Renewal with a DoNotPay Virtual Credit Card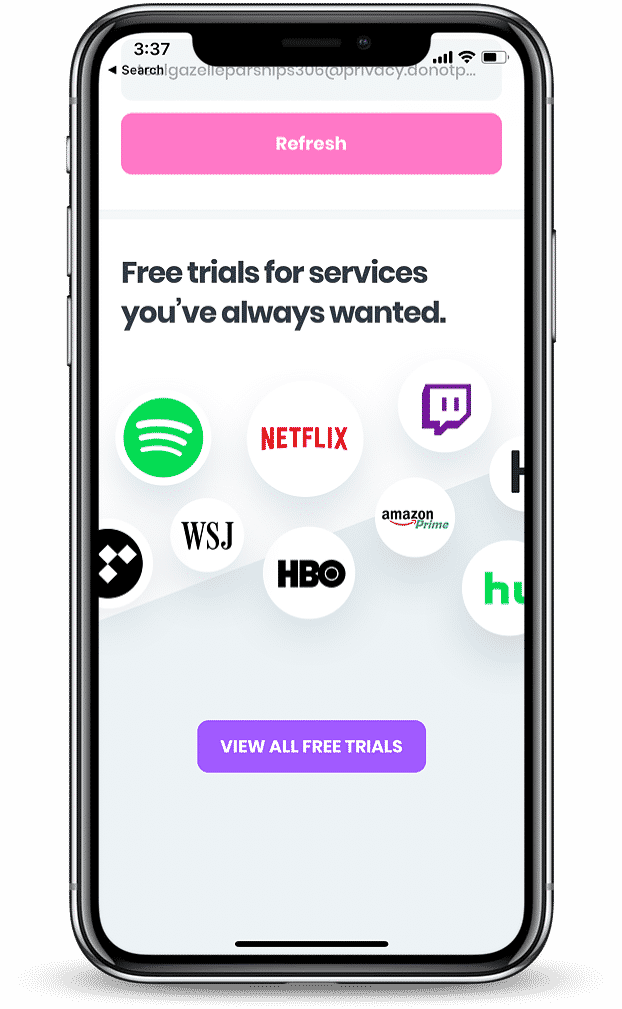 Automatic renewals on anything can be incredibly frustrating. While they're useful when you plan to continue using a service, often, you want to simply let your subscription run out.
Unfortunately, that's not always as easy as it might sound. Many services renew automatically, which could leave you with unexpected charges on your card once the subscription comes due again. Worse, many people forget about those services altogether or forget to log in and cancel them when they move to a new service.
Fortunately, with DoNotPay, ensuring that you aren't charged for an automatic renewal is simple. Just:
Sign in
Access the virtual credit card services
Use that credit card number to sign up for Abeka
It's that simple! Because there is no money on the card, it cannot be charged to renew your subscription. As a result, you're able to get the automatic cancellation you really wanted.
Why Use DoNotPay to Sign Up for Abeka
Dealing with complicated subscriptions can take more time and effort than it's worth. You're already spending a great deal of time on your homeschooling curriculum, from making sure that your kids have the right materials on hand to help them walk through those materials.
Let DoNotPay make managing your subscription easier. If you want to renew, you'll have to go in and sign back up--but if you don't, it's one less thing to worry about.
DoNotPay's free virtual credit card options are:
Simple
Reliable
Convenient
Don't stress out over whether Abeka will renew automatically, leaving you with a charge you didn't anticipate on your account. With DoNotPay's virtual credit card option, avoiding automatic renewal with Abeka is easy.
How Else Can DoNotPay Help You

DoNotPay offers a wide range of services that can help you on your homeschooling and financial management journey. Do you want to:
DoNotPay is here to make those simple activities easier.
Check Out Our Services Today
Are you ready to sign up for  without the risk--or to dive in and sign up for the regular service, without the worry that your subscription will auto-renew? Check out DoNotPay's services today to learn more about how we can help you achieve your homeschool goals the easy way.