How to Submit Your Wowcher Complaint Online In 5 Minutes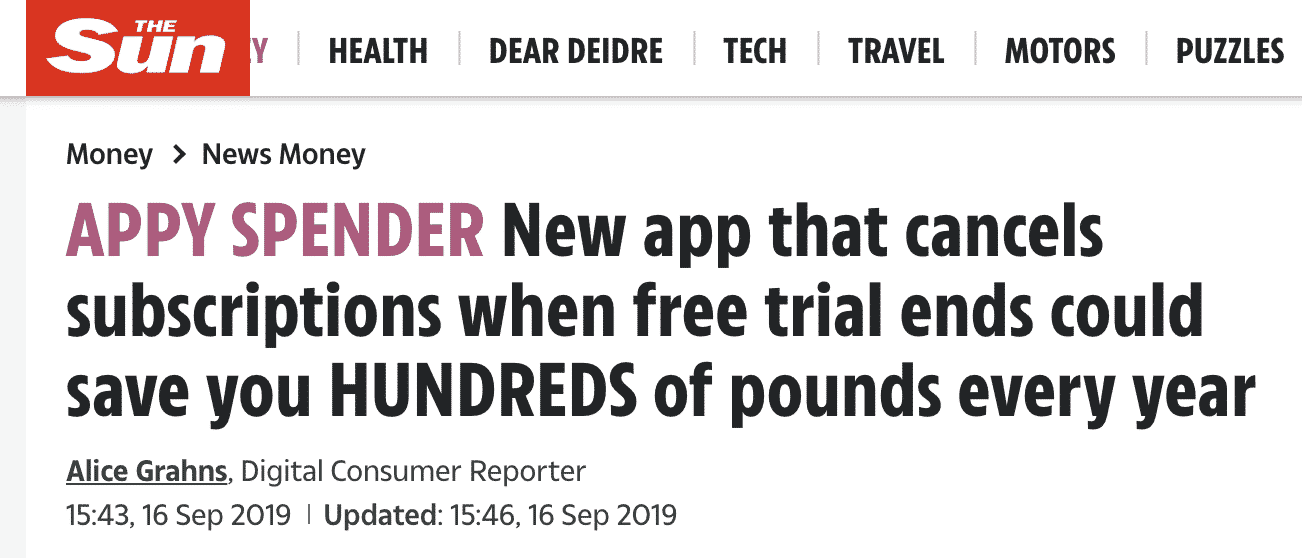 Wowcher is a discount "deal a day" website offering deals at a "wow" price. Using Wowcher, businesses offer deals at hugely discounted purchase costs. You can purchase a Wowcher voucher for a deal and then redeem the voucher with the chosen retailer. Currently, Wowcher has a consumer rating of 1.07 stars from 103 reviews indicating that most customers are generally dissatisfied with their purchases. Many consumers complaining about Wowcher mention their poor customer service, trading standards, and email address problems. If you are looking for an easy way to make Wowcher complaints or launch a lawsuit in a UK small claims court against the company, DoNotPay can help. We can help you sue Wowcher in small claims court by drafting a demand letter or a court filing for you in minutes!
How Can I Contact Wowcher to Make a Complaint?
If you need help with an order or have trouble using Wowcher, you can contact the service to make a complaint. The following are some of the methods to contact Wowcher:
Does Wowcher Offer Refunds?
Wowcher claims they provide a no-quibble 14-day money-back guarantee on all unredeemed Wowchers from the date you received your Wowcher. If you made payments in cash, you could get 100% Wowcher Wallet Credit 100% cash. If you paid using a Wowcher Wallet Credit, you could receive a 100% Wowcher Wallet Credit.
Can I Cancel My Contract With Wowcher?
You can cancel your contract anytime within 14 days, starting from the date you received the order. However, you can't make any cancellations if you order a bespoke product that has been custom-made to their requirements. Any bespoke product will only be returned or refunded if it is proven to be faulty.
How Long Will It Take To Get My Refund?
Cash refunds typically take a maximum of 10 working days. On the other hand, Wowcher Wallet Credit refunds apply instantly, provided they meet all the required qualifications.
When Should I Take Wowcher to a Small Claims Court?
If you have received an unsatisfactory response regarding a Wowcher complaint, you can file a case at a UK small claims court. However, before you start your small claim, it is advisable to write a formal letter to the company. This letter is referred to as a 'letter before claim' or a 'letter before action". You must write this letter even if you've already written to them to complain. If the letter before the claim fails to resolve your complaint, you are free to start your small claim by filling in a form.
What Should I Include in a Letter Before the Claim?
At the start of the letter, indicate 'Letter before claim' to show it is a formal letter. Include the following details in your letter:
Your name and address
A summary of what happened
What do you want the defendant to do about it
How much money do you want as compensation
The deadline for the reply is usually 14 days
That you plan to start court proceedings if you don't receive a response within 14 days
How to Sue Wowcher in Small Claims Court?
The following are the steps you need to take to file a claim against Wowcher:
Decide on the specific complaint you need to claim.
Send the company a letter before claiming all your damages and the much money you are owed. Ensure you give them a deadline to act
Gather all your documents and evidence regarding the case. This may include bills, receipts, video recordings, and more
Go to a small claims court near you and fill out the complaint form issued by the court.
Submit it to the court clerk and ensure they have entered it into the system. The complaint will then be sent to a judge, who will notify you of your court date.
Do I Need an Attorney to Make a Complaint in Small Claims Court?
You don't need a lawyer for small claims court. Some jurisdictions don't even allow you to have one. Read an overview of the small claims court laws first before deciding whether to hire an attorney or not.
How to Sue Wowcher in Small Claims Court With DoNotPay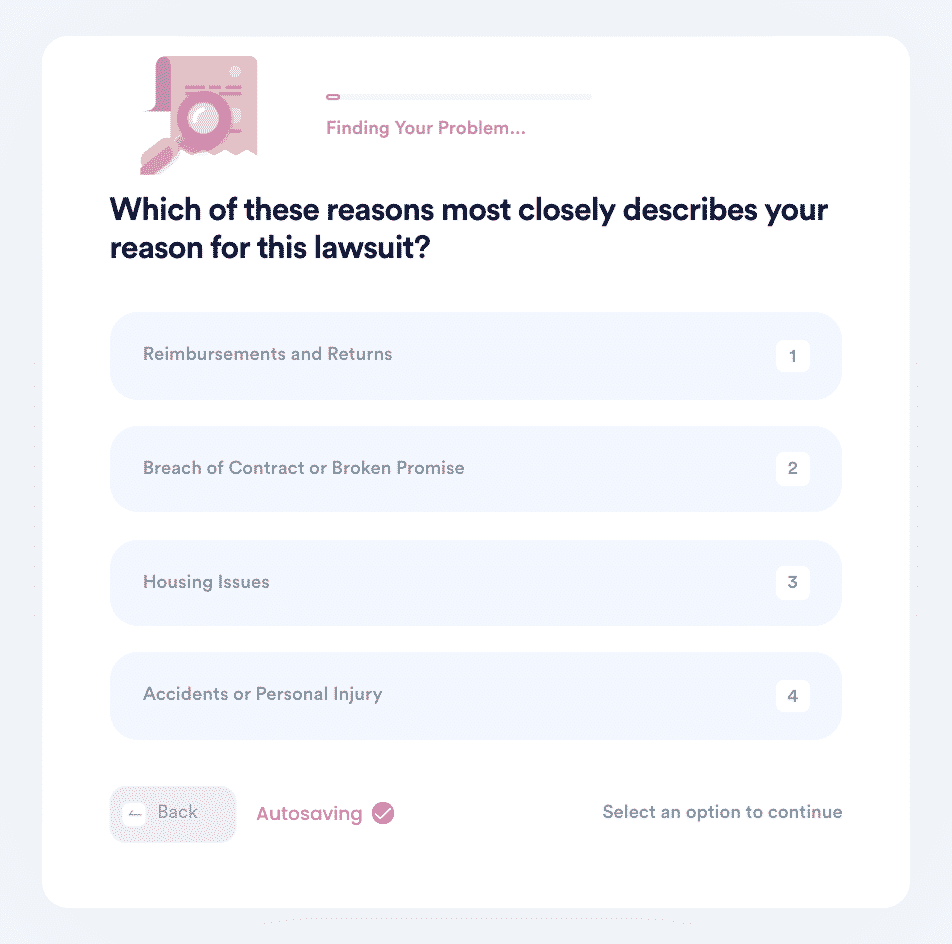 The DYI methods to sue Wowcher are lengthy, complex, and quite strenuous. DoNotPay helps ease this process in four easy steps:
Open DoNotPay in your web browser and Search Sue Now product
Enter the amount of money you are owed
Choose whether you need a demand letter or court filing forms
Provide the reasons for the lawsuit and submit any applicable details, including receipts, videos, or photo proof.
all! DoNotPay will then avail court filing forms or a demand letter for you. We'll even mail a copy of your demand letter to the individual or business you are suing!
What Else Can DoNotPay Do?

DoNotPay does a lot more than help you file a complaint in small claim court. The following are some of the other things DoNotPay helps with:
Let DoNotPay help
Small claims court can be a perfect alternative if you feel Wowcher is not doing enough to address your complaints. However, the DIY methods to file a case in a UK small claims court are often tedious and time-consuming. DoNotPay can ease this process. We can:
Join DoNotPay today to file a complaint against any company that wronged you and hear back instantly!