How to Seamlessly Submit Vision Express Complaints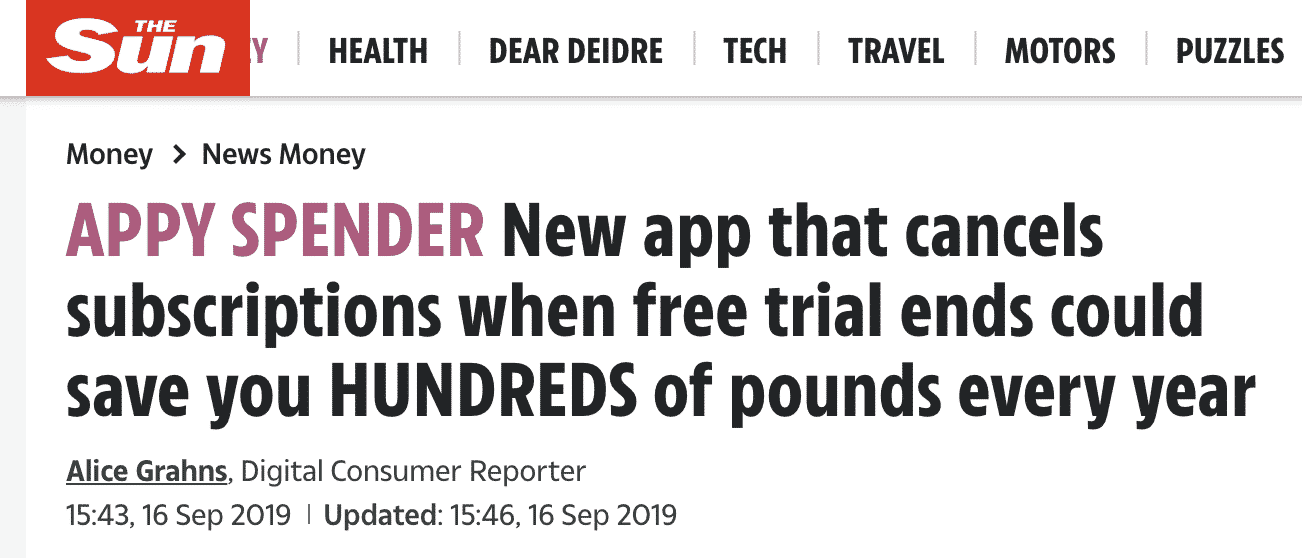 Vision Express is a British-based company that sells spectacles and contact lenses. The company was started over three decades and upheld its guiding principle of providing practical and comfortable spectacles to its customers. If you have purchased a pair of spectacles and probably feel uncomfortable with them, you can contact customer care and to your Vision Express complaint resolved.
However, Vision Express customer support might fail to solve your problem appropriately or fail to solve it altogether. At DoNotPay, we are aware of such unsubstantial customer services and can help you bring the case to a small claim court and get what is rightfully yours.
Vision Express Company Explained
Vision Express has over 550 stores in the UK. The company is a joint venture between Reliance Retail limited and Grand Vision Europe.
It has also rebranded its final practices within Tesco. The company creates awareness about caring for your eyes and also provides essential support to people with sight loss and other eye problems.
How Can You Contact Vision Express Customer Care in the UK?
You can contact Vision express customer care in the UK through the company's phone number. Alternatively, you can reach out to them via email.
Vision Express Customer Care Contact Information
Phone
0800 038 2177
Email
contactlenses@visionexpress.com
Who Regulates Vision Express in the UK?
Vision Express customer care in the UK is regulated by several bodies namely:
General Optical Council, which sets standards, maintains a register, and investigates complaints
Care Quality Commission, which enforces government regulatory standards and judges your compliance with national standards
The Eye Laser Association, which ensures that patients of ELA are fairly treated
Royal College of Ophthalmologists, which practices ophthalmology
General Medical Council, which is a body that registers express optical surgeons
International Medical Advisory Board, which assesses Vision Express surgeons annually
The Medical Registration Council, which protects public interests, assuring guidance on the ethics of professionals
Irish College of Ophthalmology, which preserves eye health
The Optician Board of Ireland, which registers optometrists
Association of Optometrists Ireland, which provides a supervisory and ethical environment for optometrists
The following Acts can also regulate Vision Express; the Opticians Act of 1989, the UK Data Protection Act of 2018, and the Financial Conduct Authority under 689891.
How Can You Cancel Vision Express?
You can cancel your Vision Express lens subscription plan when you complete contact care at your convenience, since this contract does not have a minimum length. You can contact them through their email or phone number to cancel. Take note that you can also log in to your Vision Express account if you want to make any changes.
Alternative Ways to File a Complaint Against Vision Express 
If you are not satisfied with Vision Express' customer care solution for your complaint, you should worry less since you have other options at your disposal. This includes:
ADR schemes
Ombudsman
Small claim courts
ADR Schemes
The use of Alternative Dispute Resolution (ADR), involves resolving your dispute without involving the court. Some common ADR ways to handle your dispute include:
Mediation. Here, an independent third party will help you achieve an acceptable outcome with Vision Express.
Arbitration. In this case, the independent third party decides whether to take any action that will bind the company or both of you.
Complaining to an Ombudsman
You can seek ombudsman services to solve your complaint. An ombudsman is an individual appointed by the government to oversee complaints about companies and organizations. Ombudsmen are independent and don't take sides. Thus, you can be assured of having your case solved correctly. However, it is advisable to attempt to resolve your dispute with the company before going to an ombudsman.
Small Claim Courts 
You can file your case in small claim court if your debt does not exceed £10,000. Unfortunately, it will not be a walk-over; you might be required to hire a law professional to sue the company on your behalf. In the worst-case scenario, you might pay the company handsomely when the court judgment given is against you.
At DoNotPay, we understand the challenges of filing a court case against a big company on your own; thus, we are more than ready to help you file your complaint easily.
How to Sue Vision Express in Small Claims Court With DoNotPay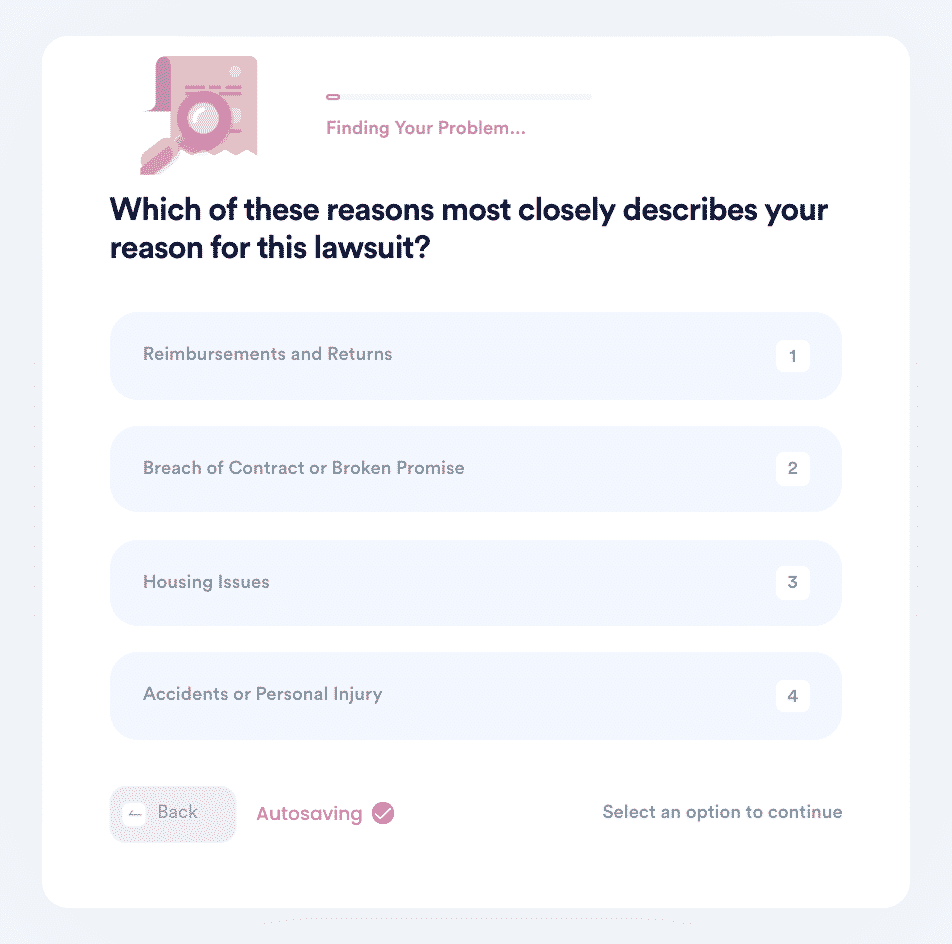 We are delighted to help you through the following easy steps:
Visit our portal and search Sue Now on DoNotPay
Enter the amount you are owed
Choose whether you want a demand or file a court form
Give a reason for the lawsuit and submit a photo of proof
After completing these steps, you are almost there! We will generate a demand letter or court file forms on your behalf. We will then send a copy of the demand letter to Vision Express Company.
Other Complaints You Can File Using DoNotPay

We are not limited in terms of the solutions we can offer you. Therefore, we can help you sue numerous large companies professionally through a high-end demand letter. That said, we can help you file complaints against Starbucks, Chipotle, CarShield, Virgin Media, BBC, Royal Mail, British Gas, Tesco, Hemes, and Ofcom.
There's no company we cannot sue regardless of their reputation! Get started with DoNotPay today and let us show you how to do it.