Can You Get a WoW Classic Free Trial?
Launched in 2004, World of Warcraft (WoW) has since become one of the best-known massively multiplayer online role-playing games (MMORPG) in the world. The game had, at one point, 12 million monthly active users roaming through its fantastical virtual landscape.
The owner behind WoW is Blizzard (also known as Blizzard Battle.net), a U.S. company specializing in video game development and publishing.
In 2019, 32 million monthly active users were playing Blizzard's games, including World of Warcraft.
Does
World of Warcraft Classic Have a Free Trial?
No, World of Warcraft Classic doesn't come with a free trial.
The original version of the world-famous game comes included in the World of Warcraft subscription. It's good to know that WoW Classic comes at no additional cost to the main WoW subscription.
While there is no free trial of the WoW subscription, you can try out the standard game at no cost. No credit card details are required, and there is no time limit to how long you can play for free. All you need is a Blizzard account and an internet connection.
Certain limitations do apply, including:
You can only play to level 20 (out of 110)

No access to voice chat or real ID

No access to expansion content
Find out how to cancel your World of Warcraft subscription on Blizzard with the assistance of DoNotPay.
What You Need to Know About the
Word of Warcraft Free Trial

While there is no free trial as such, you can play World of Warcraft at zero cost as part of the Starter Edition.
Follow these steps:
Go to

the WoW page

on the Blizzard Shop website

Click on the

Play for Free

button on the right

Wait for the game to be downloaded automatically

Install and set up the game on your device

Create or sign in with your Blizzard account

Start playing!
Can You Get a Refund for Your WoW Paid Subscription?
That depends. Blizzard doesn't have an open refund policy—instead, their customer service team assesses refund requests on a case-by-case basis.
It's more likely you will get your money back if you haven't played the game at all, or if it hasn't been too long since you paid for the subscription.
Learn more about how to get a Blizzard refund.
How Much Is the Paid Subscription of World of Warcraft?
If you've tried out World of Wordcraft as part of the free Starter Edition and are now ready to shell out some extra dollars to enjoy additional features, here's what you need to know.
Compared to the free Starter Edition, a paid WoW subscription allows you to:
Discover six exclusive expansions

Lead your followers on a quest to save Azeroth

Get all the way to Level 110 and discover new ways to play

Reveal a variety of PvP (Player vs Player) content

Access social features like guilds, in-game chat, and the Auction House
A paid WoW subscription can be yours at the following price points:
| | |
| --- | --- |
| Plan | Price |
| One month | $14.99/month |
| Three months | $13.99/month |
| Six months | $12.99/month |
| One-off (valid for six months) | $77.94 |
Automatic Renewal Fees Become a Thing of the Past With DoNotPay's Virtual Credit Card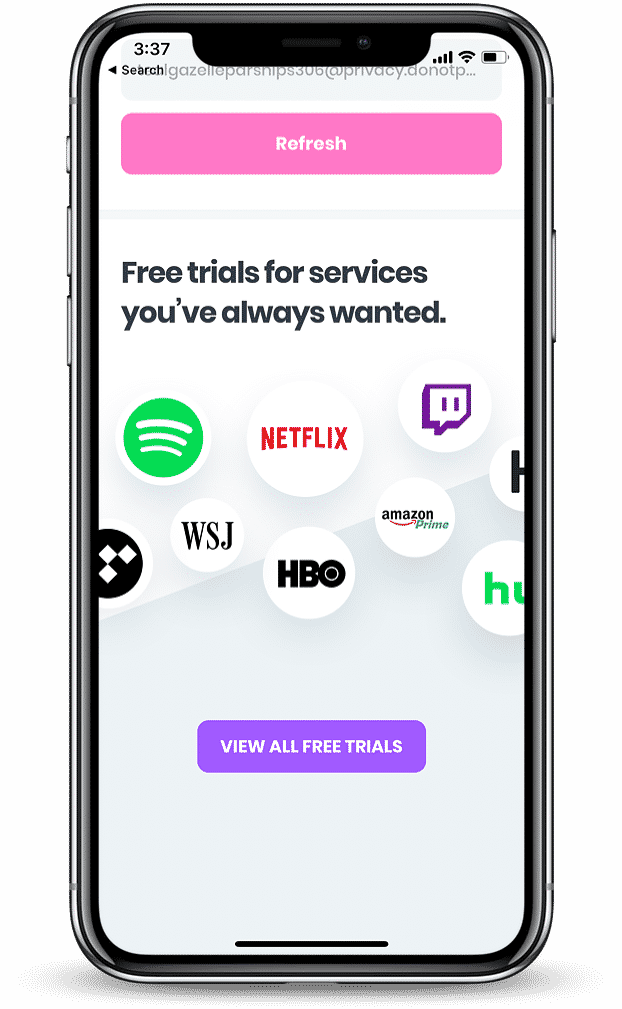 Have you ever applied for a free gaming trial online, only to realize it's not your cup of tea and let it slip from your memory entirely? If you have, you're probably familiar with the unpleasant realization that the free trial eventually became a paid subscription—one that made you part with twenty, thirty, or fifty precious bucks.
Thanks to DoNotPay's Free Trial Card, you can avoid this well-known scenario for good. Our virtual credit card generator allows you to try out a multitude of online subscription-based services at no cost or risk.
How does it work, you may wonder?
Our virtual credit card is not connected to any bank account or other funding source. What it does is it generates temporary and unique credit card details that you can enter when signing up for free trials online. A simple yet ingenious system that makes sure you don't incur another unsolicited charge from a forgotten-about free trial, ever again.
In short, our Free Trial Card uses these three principles:
Creates random credit card information that looks like a real card to the vendor

Doesn't get approved on subscription pages

Gets automatically approved on free trial pages
Keep Your Inbox Clean With a DoNotPay-Generated Email Address

DoNotPay's virtual credit card is equipped with an additional feature—a random email address that you can sign up with when you're applying for any free trial.
Here's why you should use the DoNotPay-generated email address, as opposed to your own:
This will

prevent spam emails

from cluttering your inbox, like random marketing newsletters and surveys from the company in question

It will also disable the company from following your location or studying how you interact with their emails
If there's an important message from the subscription service you need to see (related to your account, for example), we'll make sure you receive it. We'll only keep spam and everything else of little value far from you.
DoNotPay Can Support You With Taking Blizzard to Small Claims Court

DoNotPay, the proud recipient of the 2020 Louis M. Brown Award for Legal Access by the American Bar Association, is on a mission to make legal and bureaucratic services more widely available to everybody—not just those that can afford it.
If you cannot pay for a lawyer or aren't fluent in legalese yourself, that shouldn't be a deterrent on your quest for justice. In some cases, all you need is an AI-fueled chatbot providing you the guidance you need to win the case in small claims court.
Start talking to DoNotPay's chatbot about how Blizzard or any other company wronged you. Once the app collects all relevant information it needs to build your case, it will come up with the mandatory, filled-out legal forms. DoNotPay will also create a script of the most suitable and powerful legal argument that ensures you can defend and win your case.
Battle Bureaucracy and Find Hidden Money With DoNotPay

Most people often lack the time, headspace, or know-how to resolve some simple bureaucratic or administrative issues on their own. When individuals are too busy to chase their consumer rights or don't pay attention to how they're losing their hard-earned money, companies and institutions reap the benefits. It's the low-hanging fruit of corporate profit.
This is where DoNotPay comes in handy. We've automated and perfected processes that allow us to win many battles on your behalf—whether it's to secure a long-awaited refund or compose a fee waiver request for your late bills. If you're into gaming, our app can also assist you with your PlayStation Plus free trial, Xbox Live free trial, and many others.
To sum it up, we can help you with a laundry list of tasks and issues such as:
Contesting speeding tickets

Appealing traffic tickets
DoNotPay can be accessed from your .