How to Dispute Your Wolverhampton PCN the Easy Way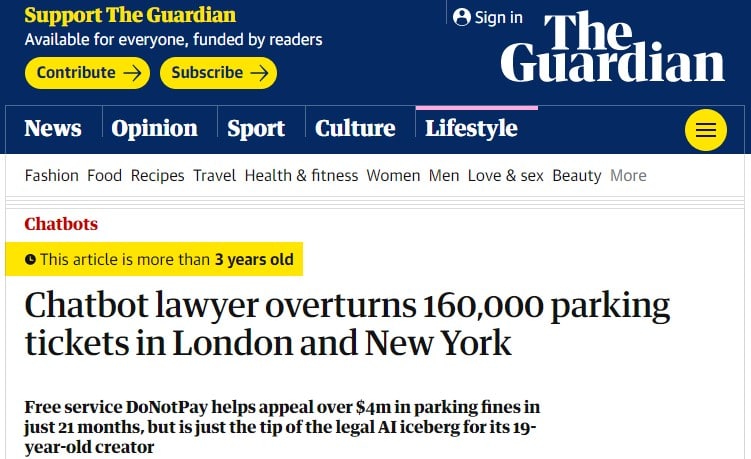 Did you receive a ? Media reports from 2021 revealed that the UK councils brought in roughly £10.6 million from parking tickets alone. In total, penalty charge notices (PNCs) profited the leading councils £65 million. Between 2020 and 2021, local authorities in the UK issued nearly 23,000 PNCs.
Most surprisingly, private parking companies wrote an estimated 22,000 PCNs every day during the same period! So many citations have been issued over the recent years — most of which were issued during the pandemic in 2020 — that the UK government implemented the Private Parking Code of Practice.
If you feel that a Wolverhampton PCN is unfair, you don't have to pay for it. DoNotPay has been in the business of beating traffic tickets since 2015 and is ready to help you, too!
How Do I Pay a Wolverhampton PCN?
There are several ways to pay your :
Online
Wolverhampton Council
By Phone
0800 180 4464 and select option 3 from the menu for Penalty Charge Notices.
By Post
Parking Services

City of Wolverhampton Council

PO Box 4921

WV2 9FT
1. Pay Online
The City of Wolverhampton Council offers an online payment option. To pay online, you will need:
A reference number
A valid debit or credit card
If you're not registered, Wolverhampton doesn't require it to pay your PCN. But it's suggested to register because it makes the overall process a lot easier. A "customer self-service" account offers access to online services not available to unregistered users. Examples include report tracking and information about services provided by Wolverhampton according to your geo-location. If you decide to continue as a guest, you must choose which service you want to pay for. They include:
Rents, Leaseholder and all other Housing charges
Business Rates
Business Improvement District (BID)
Council Tax
Council Invoices
Parking and Bus Lane Penalty Charge Notices
2. Pay by Telephone
Wolverhampton City Council has a 24 hours automated telephone payment line if you prefer paying the fine over the phone.
Call the toll-free number above.
When asked to select an option, choose number three (Penalty Charge Notices)
While the Council's website fails to articulate what payment options are available over its automated service, it's safe to say it requires a debit or credit card.
3. Pay by Post
If you don't feel like navigating multiple web pages simply to pay your PCN fine, Wolverhampton accepts payment via the post. The Council only accepts cheques or postal orders — it doesn't accept cash payments through the mail. On the back of the cheque or postal order, write your full name, your home address (or the address listed for you in the PCN), and the PCN number. Make them payable to "Wolverhampton City Council."
Be Aware of PCN Payment and PCN Appeal Scams

If one Googles the term Wolverhampton PCN payment, numerous results pop on the screen from sites like "Parking Mate UK" and others. However, nearly half of the results aren't advertising these online PCN "appeal" sites — they're complaints accusing them of scamming users.
When searching online for solutions to certain issues, it's critical to do thorough research before entrusting not only your money with someone but possibly your driving privileges as well. Parking ticket and parking ticket appeal scams have been reported over the years. Scammers tend to target big cities like NYC and London.
In the UK, people have reported receiving fraudulent emails claiming to be sent from Her Majesty's Courts and Tribunals Service. The fraudsters attempted to get the recipients to disclose bank details, National Insurance Numbers (NIN), and other sensitive information.
To increase the success of the scam, the emails claim that if the PCN is not paid on time, additional charges will be added and the fine will increase. Panicked and wishing to resolve the matter promptly, victims comply. In doing so, they fail to check to be sure the email came from HMCTS or a certified car park management company. Similar scams come in the form of PCN appeals, whether via email or an official-looking website.
Avoid Being Overcharged or Scammed by Using Renowned DoNotPay App
When you sign up with DoNotPay to help you pay for or appeal a PCN, you know you're in good hands. We've been making media headlines since as far back as 2016, but for all of the good reasons. First released in London back in the Fall of 2015, the Daily Mail reported in July 2016 that DoNotPay had already helped 9,000 people beat their traffic tickets. In 2022, we're still beating traffic tickets!
Here's how to get started:
Log-in to DoNotPay and go to the Ticket Disputes category. Select the Parking Ticket product.

Upload a photo of your citation.

Provide us with some details on why you believe the citation issued is a mistake.

That's it! You'll receive an appeal letter that contains the best argument to win your case.
If you were looking for other traffic ticket-related topics, one of the following links may provide a solution:
What Else Can DoNotPay Do?
If traffic tickets aren't something you're concerned about, DoNotPay continues to develop new products that help regular people solve frustrating issues. We help our users with everything ranging from fighting and waiving fees to creating a power of attorney. Visit our Most Popular Features page to learn what users like the most about the DoNotPay app.
today to learn more!