Where Can You Pay Parking Tickets In Toronto?
Getting and knowing can be a frustrating thing. Not only is it an unplanned expense, but the process can also sometimes be tricky to navigate, more so if you're looking to appeal due to a mistake or error. With DoNotPay, you no longer have to worry about your parking tickets. DoNotPay is the first robot lawyer to help clients fight parking tickets for free in less than 120 seconds from the comfort of their homes.
Receiving a Parking Violation Notice in Toronto
A Parking Violation Notice is a ticket issued by a private firm after determining you've failed to honour your end for parking on private land. When you park on private land such as a supermarket car park, you enter into a contract with the owner that details how long your car will be on the land.
There are usually clear signs informing you that you are entering private land. These signs also show you the parking rules and charges for using the car park. The signs help you decide whether using the car park is beneficial or not.
Most landowners use private parking firms to keep track of all the vehicles on their land. Failure to adhere to the parking rules may see you getting issued a Parking Violation Notice. A firm can issue you a PVN if you:
Didn't pay the car park fee
Stayed for a longer period than you paid for
Stayed longer than the maximum time
Parked where you shouldn't have
Before issuing a an operator will allow you a 10-minute grace period to allow you to leave the car park.
How to Pay a Parking Fine in Toronto?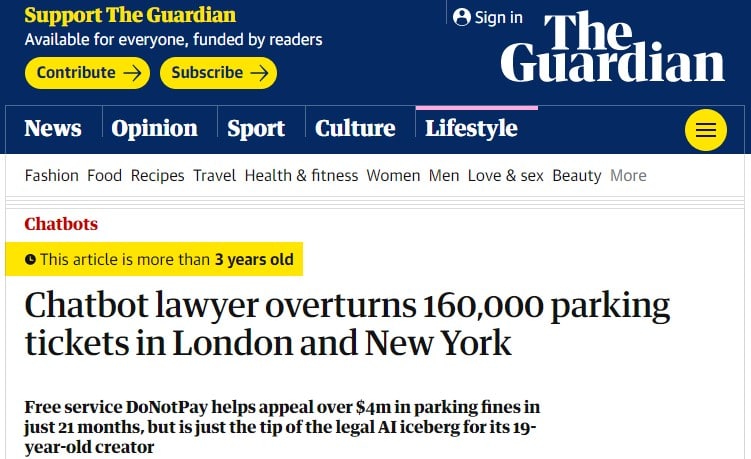 If you've received a parking ticket, you can choose to pay the ticket or challenge it. If you decide to pay it, here are the different ways you can ensure you've settled your Toronto ticket parking.
| | |
| --- | --- |
| Online | You can pay your fine online by accessing the city's official website on the Tickets, Fines and Penalties category and Pay subcategory. Fill out your violation number and license plate and submit. The system will show you your information, violations, and the amount you need to pay. |
| Mail | If you choose to pay your violation by mail, you need to make the cheques payable to the Parking Tag Operations BOX 4282 Postal Station "A" Toronto, ON M5W 5W5. It's not advised to send money by mail. Always include the parking violation number on the cheque. |
| In-person | You can settle your tick in person by cash, cheque, money order, Mastercard or Visa at counter locations. Always carry your parking violation with you when making a payment in person. |
When you get a ticket, you are required to pay the amount in full within 15 days from the date of issue.
How Do I Challenge a Parking Fine?
If you feel the ticket was issued unfairly or don't agree with the violation, you can request a review:
Online: Log into the Parking Services lookup and enter your license plate or parking violation number. Explain your reason for disputing the ticket and wait for a review.
In-person: Book an appointment with a screening office, explain your parking ticket Toronto dispute and wait for a review.
You need to make your request for a review within 15 days of receiving the ticket. You shouldn't make any payments while the process is ongoing, as it could result in your review getting cancelled. If you're unsatisfied with the decision, you can request a secondary review with an independent review. The independent review's decision is final.
Is Contesting a Parking Ticket Worth the Hassle?
Yes. Contesting a parking ticket in Toronto ensures you don't spend money settling bills you didn't plan for or paying for problems you had no control over. Additionally, getting a parking ticket hurts your credit score. Therefore, by contesting, you're helping your score stay positive.
What Happens If You Don't Pay a Ticket?
A parking ticket in Toronto doesn't equate to a criminal offence. However, there are some consequences to not paying the ticket on time or ignoring it altogether. The consequences include:
Lower credit ratings
Receiving a court appearance order
Getting a double fine
Contest Parking Tickets in Toronto
DoNotPay is dedicated to ensuring you don't fall prey to large corporations trying to overcharge you for unplanned overtime on parking. This robot lawyer can help you overturn your packing ticket in Toronto in less than 120 seconds. It is fast, free and successful. Here's how to get started:
Log in to DoNotPay and go to the Ticket Disputes category. Select the Parking Ticket product.

Upload a photo of your citation.

Provide us with some details on why you believe the citation issued is a mistake.

That's it! You'll receive an appeal letter that contains the best argument to win your case.
DoNotPay Works Across the Board
DoNotPay can help you overturn a parking ticket and PCNs in Toronto and other cities, including:
What Else Can DoNotPay Do?

Aside from helping you with your parking ticket Toronto dispute, DoNotPay can help you:
Try DoNotPay today and see the difference.