Challenge a Westminster PCN the Easy Way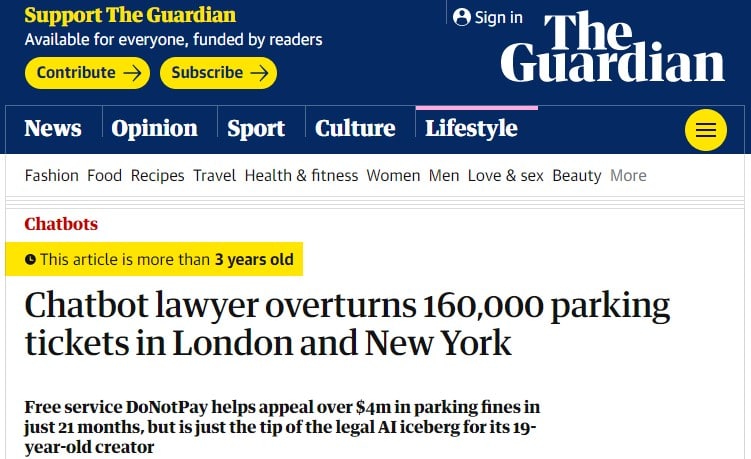 Getting a parking ticket is never a fun experience. It's annoying, costly, and frequently unfair. While some tickets may be legitimate, there's plenty of instances where an overzealous person hits you with a fine you didn't really deserve. If this has happened to you, let DoNotPay help you challenge a today.
Receiving a Parking Charge Notice in Westminster

A parking charge notice (PCN) is a ticket given out by a private organization for parking violations on their property. Just like a parking ticket issued by Westminster city officials, it punishes a vehicle's owner with a fine.
PCNs are a civil offense and can be handed out in person, through the post, or digitally. Within the first 14 days, you'll have the opportunity to pay the fine at 50% its total value. After 14 days (or 21 if you were caught on a CCTV camera), you will be responsible for paying the full amount. Taking exceedingly long to pay the fine can result in further fines and a court summons.
PCNs should be marked with "Notice to Owner" at the top, with the body outlining the offense and the fine. When you receive a , you have the option to pay it or to challenge it. If your challenge is successful, your fine will be waived and any other penalties will be reversed.
How to Pay a Parking Fine in Westminster
To pay your Westminster PCN, you'll have to do so through one of a few methods.
Online
To pay online, go to the online portal for PCN payments on the city website.
Input the 10-digit notice number and your vehicle registration information, then confirm.
On the next page, input your payment information.
Confirm your information and add it to the basket.
Review your summary, then confirm your payment.
Phone
To pay by phone, call 020 7823 4567.
Tell the representative you need to pay a parking ticket.
Provide your 10-digit notice number and vehicle registration information, as well as any other identifying information necessary to find you in the system.
Provide your payment information.
Confirm your payment.
Post
Here's how to pay by post:
Write out a cheque to the 'City of Westminster' in the amount of your fine. Be aware that you will be charged the full amount if your cheque is not received within the 14-day window, so plan for this when you mail.
Address your letter to Parking Services, City of Westminster, PO Box 733, Redhill RH1 9FN.
Postmark your letter and send it out.
In-Person
Head to your local post office and ask a representative about paying a PCN.
Provide your notice and vehicle registration information.
Use a cheque, credit or debit card, or cash to pay your fine.
How Do I Challenge a Parking Fine?
It can be a troublesome process to challenge your parking fine all on your own. That's one reason why DoNotPay is so helpful, since it just takes a few clicks to let us handle the hard work. It is possible to do it on your own, however, and here's a basic idea of how you can do it:
Go to the City of Westminster website's PCN page.
Fill out the information on the first screen and hit 'continue'.
Provide additional information and explain why you don't think the original ticket is valid.
Review your information, then confirm your submission.
Wait for the review.
Remember that there's no guarantee you'll be successful when you challenge yourself. If your appeal gets rejected, you'll be sent a 'notice of rejection' through the post. If you still wish to fight it, you can try again by appealing this decision at the London Tribunals. Even so, you're still not guaranteed a win here.
Be aware that, if an appeal does not work out, you'll not only have to pay your fine, but it's likely the grace period will have passed. This means you're paying the full fine, not the 50%.
What Happens If You Don't Pay a Ticket?
While it might seem easy enough to blow off a PCN, it's really not a smart move. If you don't pay your parking ticket within the allotted time (or contest it with DNP's help), you're in for a number of consequences.
At a minimum, you'll have penalty points added to your license. If you get enough, it could be revoked entirely. Additionally, you'll likely have your fines doubled or even tripled depending on the length of time you've gone without paying.
You could also be summoned to court to explain why you haven't paid. This is a major waste of time and could end with you getting an even harsher penalty.
Lastly, failure to pay can affect your credit ratings. Additionally, you might be forced to pay with collateral, meaning your assets are repossessed in an amount that satisfies the fine.
Can DoNotPay Appeal Private Parking Tickets?
Of course, we can! DoNotPay can contest both public parking tickets as well as PCNs. Regardless of the entity that's given you a ticket, we'll go to bat for you.
Contest Westminster PCNs in Less Than 120 Seconds
If you're unable to contest your Westminster PCN on your own, DoNotPay can do it for you. We've handled cases just like yours in the past and gotten over 200,000 tickets thrown out. We've even had write-ups in publications like the BBC talking about our success. Frankly, you're just wasting your time if you aren't using our service, especially when it's as simple as following a few quick steps to get things started:
Log-in to DoNotPay and go to the Ticket Disputes category. Select the Parking Ticket product.

Upload a photo of your citation.

Provide us with some details on why you believe the citation issued is a mistake.

That's it! You'll receive an appeal letter that contains the best argument to win your case.
It's really that simple! You can use the carefully crafted appeal letter to serve as your argument when you challenge your ticket.
DoNotPay Will Dispute Parking Tickets Anywhere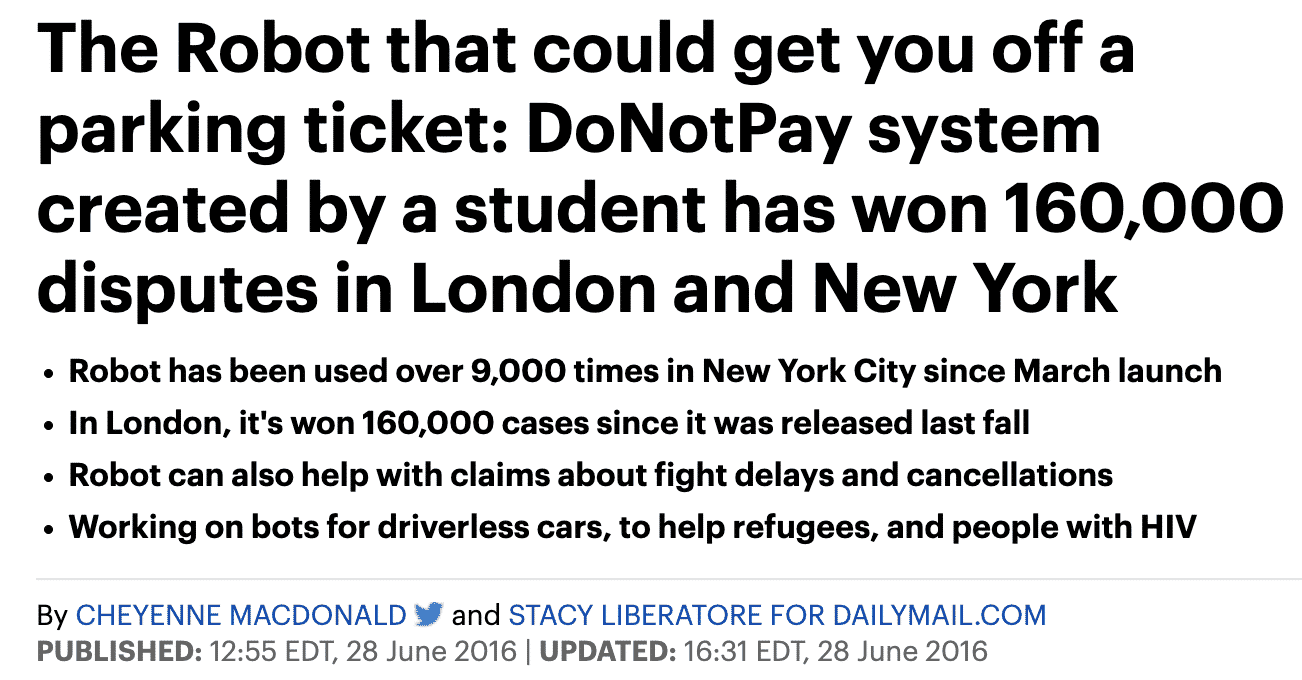 DoNotPay isn't limited to just the City of Westminster. With us by your side, we can dispute parking tickets all across the world. From Islington, Birmingham, to all of London, we've got your back. Even in New York, Seattle, Chicago, San Jose, LA, and other American cities, too.
What Else Can DoNotPay Do?
If you need more than just help with a , you're in luck. DoNotPay offers all our users a ton of other services, too, including:
No matter what you need help with, DoNotPay will do it. Give us a try today to see what you've been missing all this time.